Nope, I can't do it, don't trust Fords lol. For the reasons you've highlighted here yourself. Sorry Dale, these things have always been and always will be hideous
Though, you're reasons for getting a wagon I can relate with. Currently the family is driving around in a low miles 98 Corolla that I fixed up nicely. Threw some 17s on it, tinted it and lowered it slightly so I can stand being in it lol. Its not so bad, but I don't really want the wifey in something I'd find exciting or it would distract me. Otherwise we'd already own an is300, maybe even a Sport Cross wagon version!
But I'm always looking ahead. Realistically the corolla could last us 5+ years easily, but it could be written off anytime and I find it a touch on the old side already for a vehicle that we depend on this much. I've been kind of eyeballing future alternatives, and am also morning the death of the station wagon. But these things keep catching my eye, Toyota Venzas...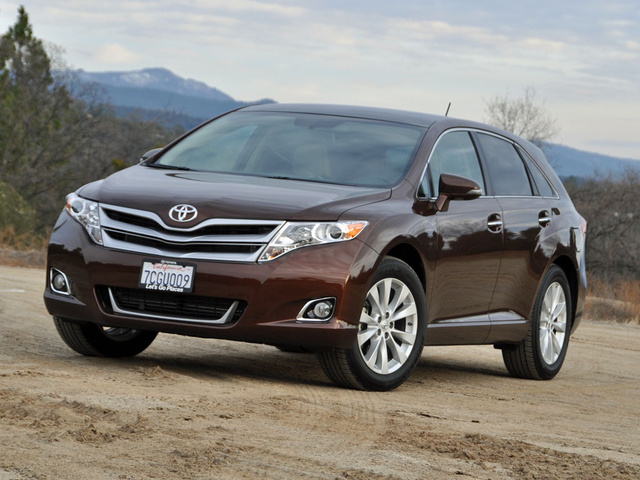 I ran into one at the wreckers the other day and had a good look at them. They are literally just a wagon Camry with a lift kit. You can get them fwd\awd, 2.7l inline 4 or 3.5l v6. They don't have a third bench or rear facing seats, but there is a decent amount of room behind the rear seats and the interior back there is all durable plastic panels like the Matrix has (win!). I detest SUV\crossovers, but it only gets that designation due to the ride height, which is a solvable problem...
That said, they start at 3700lbs and go north of 4000 with the AWD. Too much in my book (another huge issue I have with new cars). We'll probably just end up with one of these next...
The utility and economy of the Matrix is awesome, I just can't stand the looks of the first gen. Luckily the 2nd gen is much improved in that department, and can be had with the 2.5l from the Camry.
Sorry for the thread derail, been thinking about stuff like this a lot lately.