Discussion Starter
•
#1
•
Hey guys,
Sorry for being a bit late this year....life has been crazy.
PLEASE READ EVERYTHING IN THIS POST!
PLEASE FOLLOW THE RULES re RESOLUTION AND CROP. When you take the pics, don't zoom all the way in....leave a decent border that can be clipped to fit the pic into the calendar frame. Shoot for the car being 75-80% of the total frame.
Rules:
-No driveway shots
-No clipped shots (missing front bumper)
-No shots that take up 98.5% of the picture frame (the calendar formatting clips a bit off)
-No wash buckets, stray dogs, soda cans, dog poop, pizza boxes etc in the shot.
-Use a decent camera! Point and shoot cameras are great nowadays...make sure resolution is set to MAX
Minimum Photo Size/Resolution: 2272 x 1920
Submission Deadline: This thread will be closed on 11/15/09
How to Submit:
Post a smaller preview (1000px wide) or the link to full sized image here if you wish....but PM me with a link to the full size image OR email the full size image to
[email protected]
DO NOT POST 2200px wide images in this thread.
IMPORTANT NOTES:
1. 2272 x 1920 or larger images are way too big to insert into your post. PLEASE!...JUST POST A LINK TO THE IMAGE.
(host your images at imageshack.us - photobucket.com - or email it to me first, I'll host it, then I'll provide you with a link so you can post it)
2. No photo-chopped images (unless it is a minor touch-up)
3. No images with date/time stamps or watermarks.
4. No images that were blown up to meet the minimum size requirement.
5. No basic driveway or parking lot shots. (meaning: my car is parked in front of my house...with a LeSabre in front and a Spirit in back...lets take a pic for the calendar) Please focus on composure. We had some great ones last year!
NOTE x2: To allow for trimming, PLEASE be sure that your vehicle is centered in the photo!!!
Please go out and take new pics...we have found that 'old pics are never as good as shots taken specifically for the calendar etc.
This is NOT a good calendar pic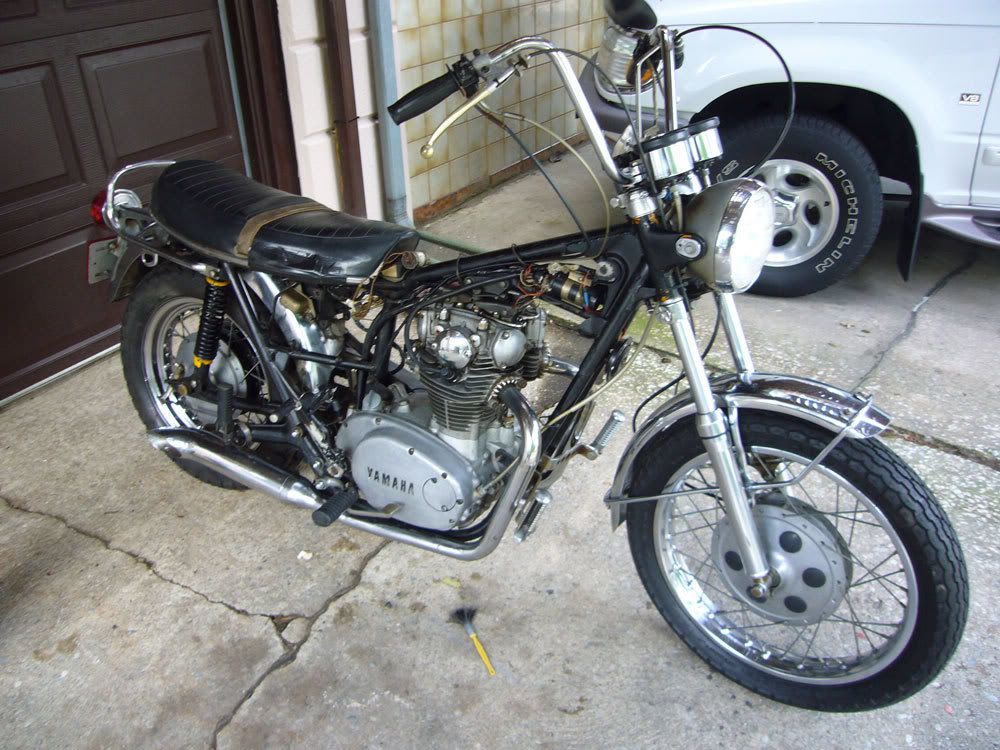 This is a cool pic, but zoomed in too far. Once printed, the front of the black truck will be clipped and the back will be right at the edge of the paper. NOT GOOD. Give a little more space.
See what I mean? It may look 'ok' here..but I've learned that once it prints it will be clipped even closer. Give me a little extra space.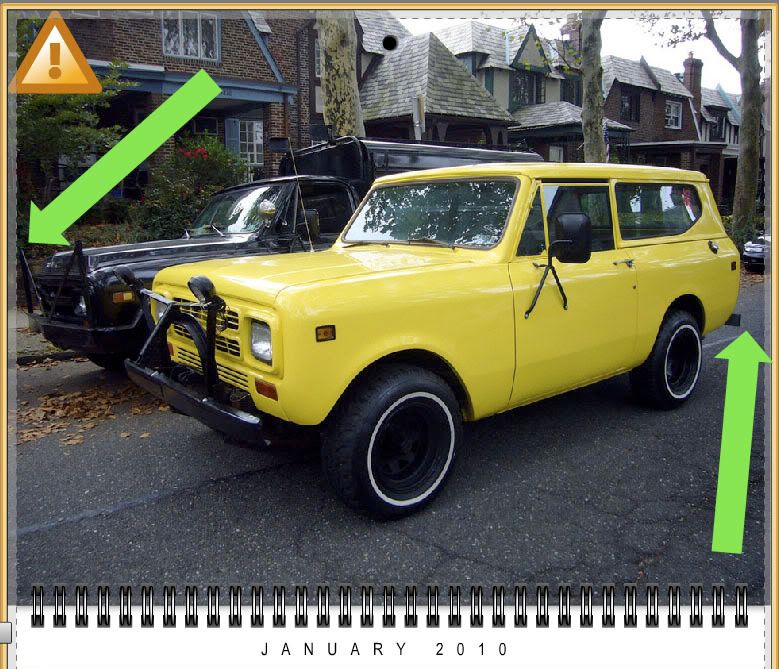 Photo tips:
http://www.cobracountry.com/fototips/
http://www.popularhotrodding.com/features/0506phr_get_your_car_phr/index.html