Discussion Starter
•
#1
•
The 2JZ is for the long learning 85 turbo project that still needs tons of work and eventually a > rebuild, R154, flywheel, clutch, converting to manual figuring out the pull type system, bigger single, and many other things when time and funds allow. Once I get it in the engine bay, I'm doing a compression check & need to try and finish prepping the 82, so close to primer, but since the 2jz arrived on a crate, I had no more room with the 82 up against the wall and now heavilly distracted. But I couldn't help but get one now to start figuring things out like all the sensors, wiring, piping for intercooler and mainly to learn about going turbo! I sure would like to have gotten a front cut, but no room and happen to be in strict residential area.
I noticed the CT20 on the right has seized with some buildup. Wonder if you guys call it number 1 or 2 turbo? I'm thinking wich ever spools first is called number 1. Or it could be possible I just made it up in my mind. I do that alot. The left one is much cleaner and spins nice with no play. I'm trying to see if I can swich to a small single like a GT35 with the factory ecu. For me its plenty of power to start off with even the stock ceramic CT20's and get a chance to learn about the stock factory system. I'm trying to tell myself over and over to worry about the looks later on this one. I've noticed its really easy to want to have more on your already overboard projects. I'll try and document whatever I do on this one. Will be slow though.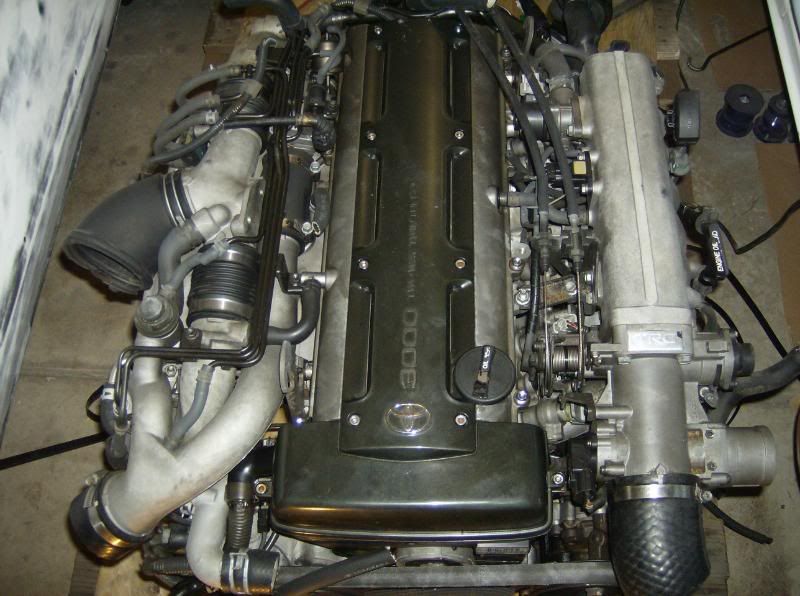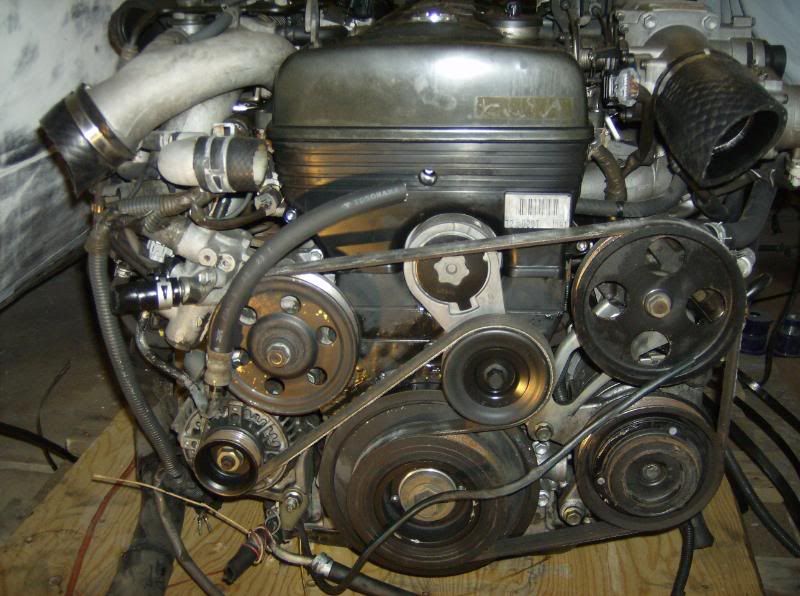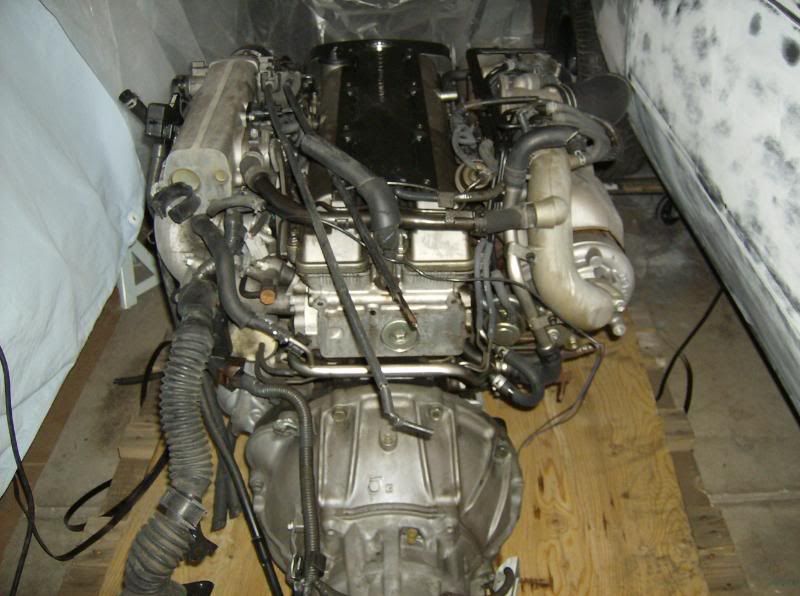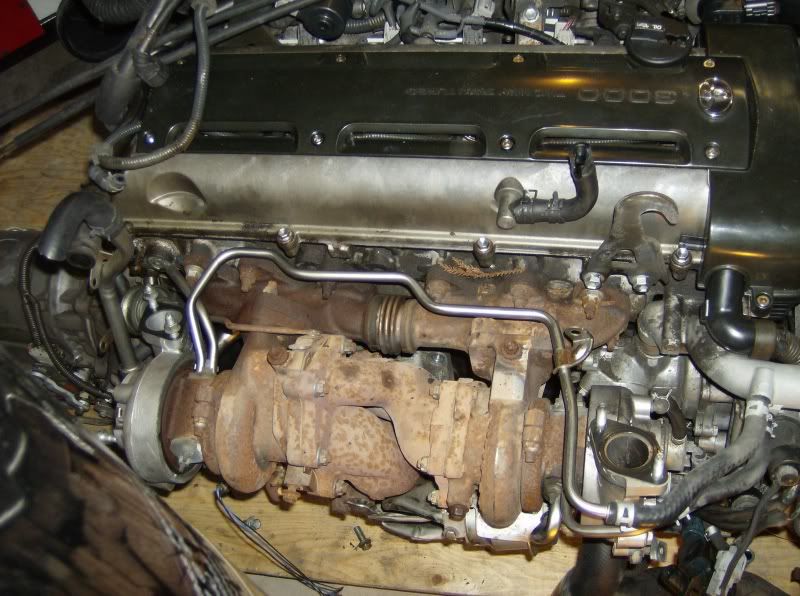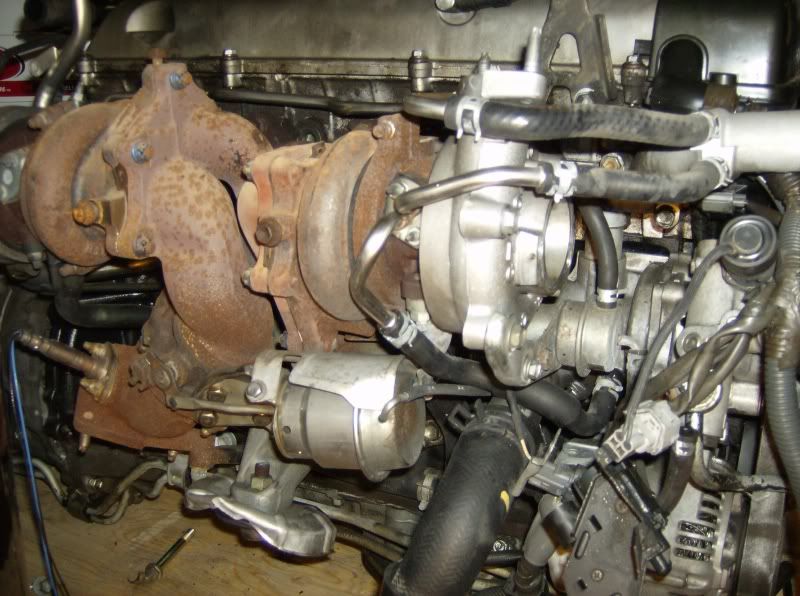 The one that seized.
The left one that still looks pretty good.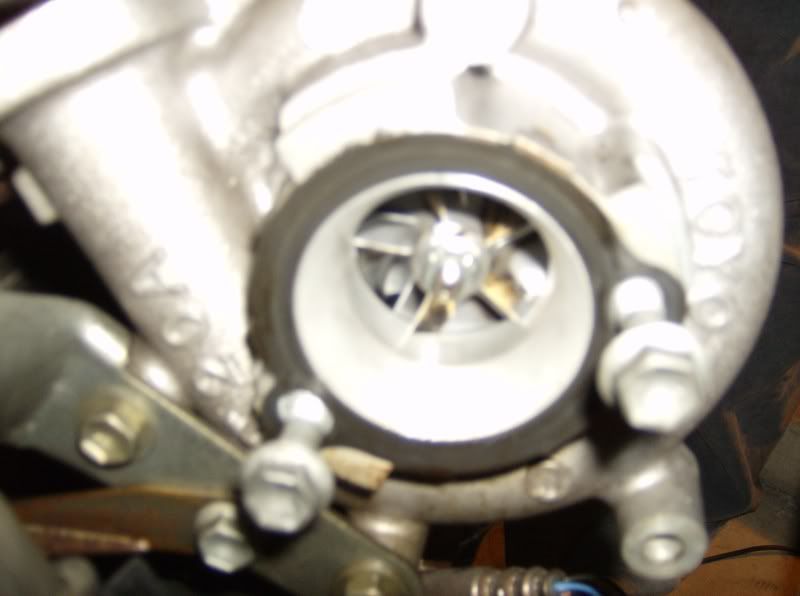 I was able to drag it onto a small dolley an drag it around to the front in the only possible position to set it in there. Broke some vac line connections while doing it. Its between the bumper and compressor tank. Where I planned for it to be to try and make it possible with such limited space. Just like the crate that barely fit between the cars. A little nervous but feeling a little bit lucky. Its how I took the 5m w/tranny out that what in there, and set it down just like in the pic. But I wasn't expecting it to be so huge, its bigger than my big block with everything on it.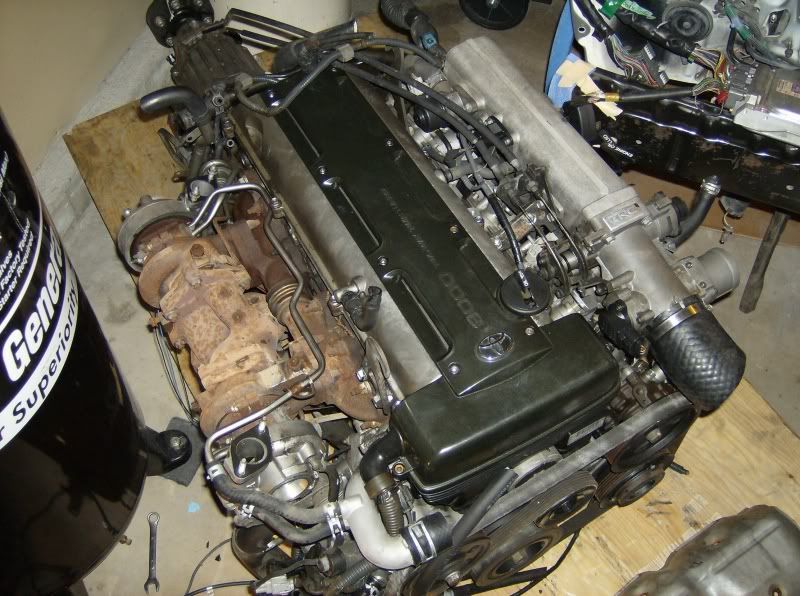 Heres an earlier version of Nic's motor mounts before the nicer looking ones on the group buy came out, I like to think of these as v1 mounts. I can get these to my liking plus looks are for later. Putting them on tomorrow night hopefully.