To help alleviate a lot of misinformation, or at least most of it, I decided I should make a thread for and about the (in)famous 6MGE.
Starting with new newbiest of all newb information, JDM simply stands for Japanese Domestic Market e.g. did not come to the United States. This engine is a very good example of JDM, as it was only ever produced and sold in Japan and nowhere else.
The 6MGE seems to be the "unicorn" of our small little Supra engine family, although it was never factory installed in a Supra. Though the 2JZGTE is obviously the most famous, most powerful and most durable engine people have squished into their cars, the 6MGE is the rarest. It is the missing link, the gateway between two generations of M engine in the mk2 and mk3 Supra. The 3.0 liter displacement of the 7M with the lesser flowing 12 valve cylinder head. Many people prefer the lesser performing, but more attractive style 12 valve head with it's classic ribbed valve covers and unique V-shaped cam towers.
MS125 Toyota Crowns and MZ12 Toyota Soarers were the only cars to ever have this engine option.
While many sites list this engine to have an output of 190hp, this was recorded at a time where Japan was using a different hp rating method. However, it should be noted that the Toyota Crown came with a Karman Vortex style AFM, allowing for better airflow and tunability. It is guesstimated that a 6MGE on stock Supra electronics will have around 175 crank hp (no upgrades, YMMV)

Technical specs:
Manufactured between 1984-1987
175hp/175ftlbs?? -USDM electronics, exhaust and emissions
190hp/192ftlbs?? -JDM Crown Karman Vortex AFM, electronics, exhaust, etc
2954cc (180ci)
3.27" bore x 3.58" stroke (83mm x 91mm)
9.2:1 compression (180psi)
The 6MGE uses the "6M" stamped crankshaft, which has less balancers than the later model "7M" stamped crankshaft, making it a few pounds lighter and revs to 6500rpm.
A 6MGE block will have "6M" stamped onto the left side of it, near the oil filter.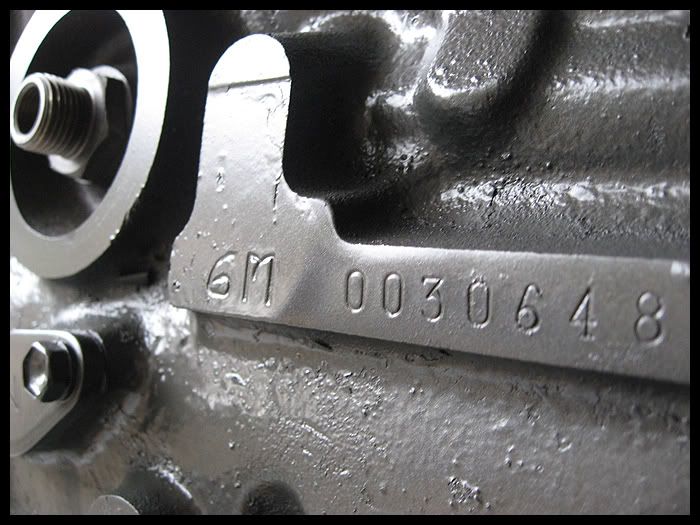 Another obvious visual cue would be the "3000" intake plenum, which is nearly identical to the 1984-86 5MGE intake with it's better flowing (than '82/83 5MGE) D shaped runners, but with no EGR system attached. People in smog states regularly install their OEM intakes onto the 6MGE to pass emissions, so the stamp on the block is the #1 identifier of a 6MGE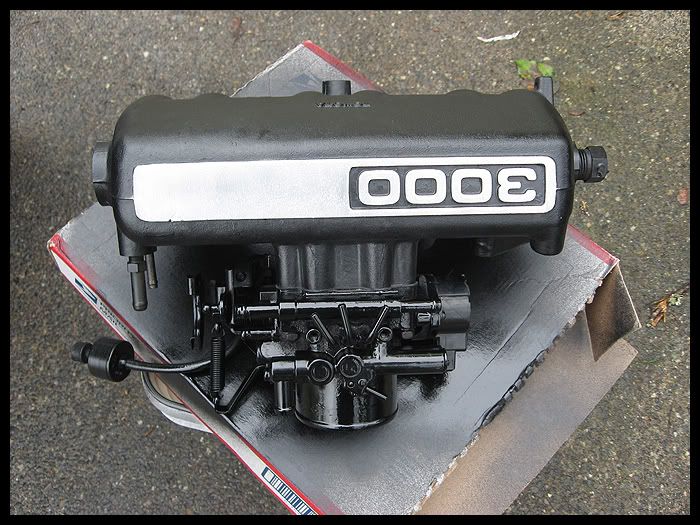 The swap:
Most imported 6MGEs come with a mid sump oil pan, which needs to be swapped to your front sump 5M oil pan.
For 1982-1983 Supras, the alternator or it's pulley needs to be swapped to the newer ribbed belt style. The entire oil pump and pickup assembly needs to be swapped over also. Some small grinding my be required if the engine cannot be turned by hand afterward, generally due to a rod bolt contacting the oil pump tube union.
For 1984-1986 Supras, just the oil pump pickup tube and strainer assembly.
All Supras will need to use their original throttle body, and depending on your state's emission laws, the entire intake plenum as well, as the 6MGE's intake did not have an EGR system. Lastly, the a/c compressor bracket.
The DIY 6MGE Frankenmotor:
So we now all know that the 6MGE was only made for 3 years and only put into 2 different cars, it has been made abundantly clear recently that these engines are not readily available for importing anymore, so people have begun making their own.
Parts off a 5MGE you need:
oil pressure sending unit (next to oil filter)
5m oil pump/ pick up
5m oil pan
male to male fitting that you screw the oil filter on to (unless u wanna drop $40 on a relocating kit from summit racing)
5m motor mounts
dip stick and tube
rear timing belt cover and water pump
the suicide pipe that bolts to the back of the water pump housing that goes around the back of the block
any block off plates
fuel filter, mounting bracket
intake plenum for EGR if needed
cylinder head
pistons
(from 82-83 are the same as stock 6M pistons, making it 9.2:1 compression, using the 84-86 pistons will bring it to around 9.6:1 compression)
Low comp piston pic: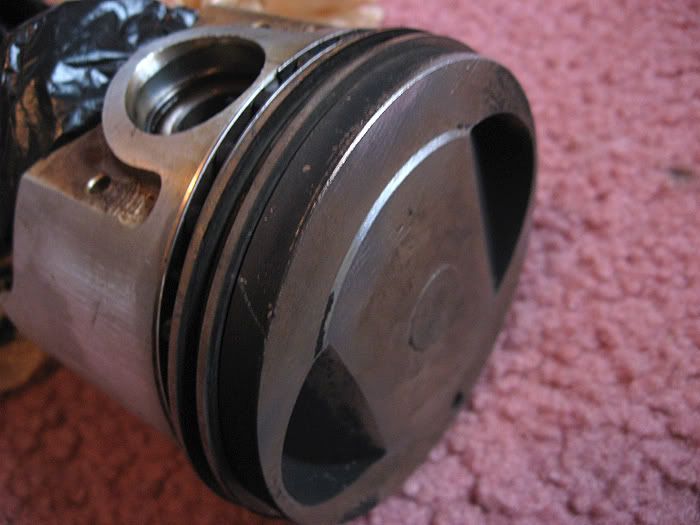 High comp piston pic: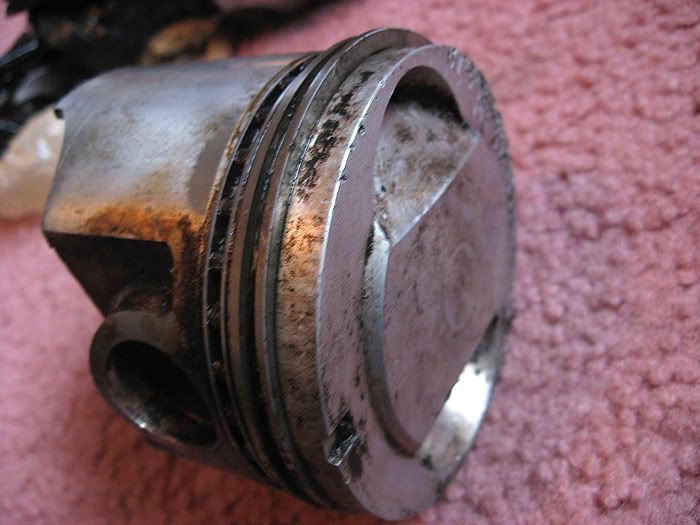 Also;
SupraFiend said:

Frakenmotor: Ugh, don't use the 7m timing sprocket or oil seal, use the 5m ones! This commonly posted misinformation screwed me when I built my motor. The 5m sprocket works just fine on the 6m crank, and puts the timing belt and crank pulley right where it needs to be with the 5m inner timing cover. The diameter of the insert of the 5m sprocket is different then that of the 6m or 7m sprocket, you will end up with a giant oil leak if you use the wrong seal. The 7m & 6m crank pullies both work just fine with the 5m sprocket. The 6m timing sprocket is unique to the 6m, it has the length of the 5m sprocket with the insert diameter of the 7m sprocket and requires the 7m oil seal.

Little known fact, 86 5ms (from 86 mk2s) and probably 86-88 Cressida 5ms all used the 6m lower outer timing cover, which is clearanced for the larger snout diameter of the 7m\6m crank pulley, and its stamped 6M too! The 5m outer cover can be modified to work too of course, don't use the 7m one though if you want it to line up with your upper cover.
pre-86 5MGE cover on left, '86-88 5MGE cover and 6MGE cover on right;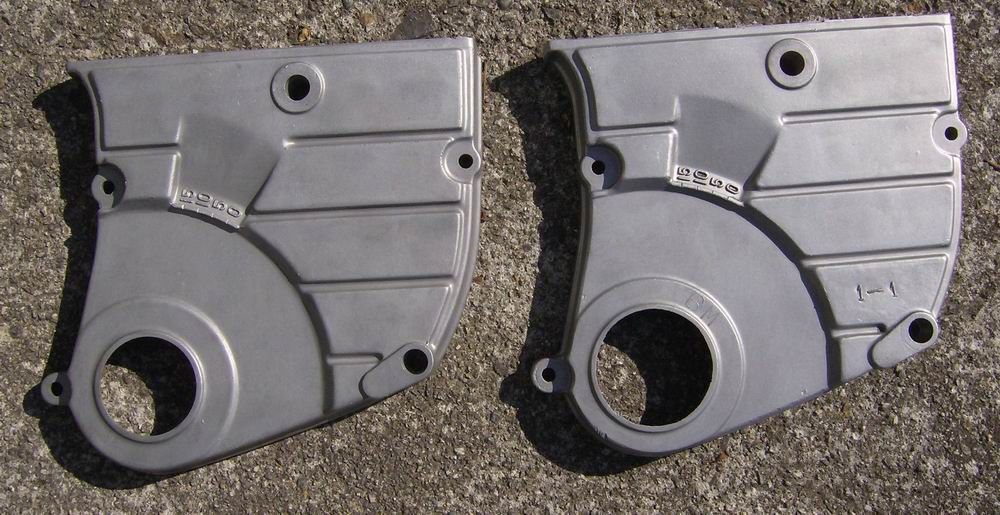 Parts from a 7MGE/GTE you need:
7MGE or GTE block
By far the EASIEST engine block to use would be one sourced from a Cressida (1988-1992) as it is already front sump, so no need for drilling or swapping pumps!)
(thank you RoadRipper)
7M connecting rods
6M or 7M crank (remember, the 7M crank will have all the weights and supposedly be "smoother" but won't want to rev as high as the lighter 6M crank)
7M oil pump driveshaft (it is notched for clearance, the 5M one will hit the crank)
7M front main seal
7M crank pulley bolt and woodruff key (always good to have replaced, as both get worn down over the years, about $12 from Toyota)
*note* It is HIGHLY recommended to have your parts machined, especially having the connecting rods resized and internals balanced with pulley/flywheel. A healthy cylinder head will only need minor milling to insure straightness.
There will be drilling involved, as the 7Ms were MID SUMP and we're obviously now converting it to front sump. On the front left side of the block, you will see a small, flat area that needs to be drilled out for the dipstick, and the stock one needs to be blocked off, a bolt and sealant will usually work well.
One of the most important, and frustrating aspects about this build is.... what about the harmonic balancer? Well, the 6MGE was unique in that it had a pulley with the same rib style as the later (1984-86) Supras, but fit on the thicker 3.0 liter crank snout.
Options:
a. wait it out and search for a 6MGE pulley on this forum or rinkya/yahoo japan
b. use a 7MGE/GTE pulley and forgo a/c (can be modded, see below), and most likely power steering (however some people have modified their power steering to work with this pulley)
c. have a machine shop hog out the inside of the 5MGE crank pulley, leaving VERY little metal left.... not really recommended IMO but has worked for some.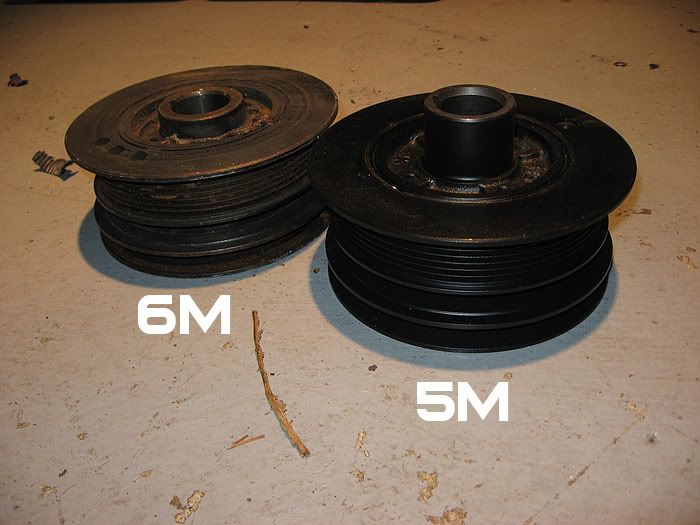 williamb82 said:

you can use ac on a 6m with 7m crank pulley. buy a compressor clutch for a 88 crown vic with 5.0v8. bolts right onto the 5m compressor. youll need a belt 2 ribs narrower though and it will leave a single rib unused on the crank pulley and clutch(at opposite ends of the respective pullies of coarse). this has been confirmed to work. I forget who i gave the info to, but they actually installed the ford clutch on the 5m compressor and it lined up as i mentioned. iirc jim king used this same compressor clutch setup on his 7mgte swap before switching to his r134 "kit"
Most of this DIY guide was brought to you by Lexusboy:
http://www.freewebs.com/partfinder/howto5m7mhybrid.htm
I probably left somethings out, but I'm sure someone will correct me and I will edit it in.
6MGE/GTE Inspiration
Russ Matusevich's 9.77 sec 6MGTE
http://www.turbomagazine.com/features/0103_turp_1985_toyota_supra_drag_car/viewall.html