Discussion Starter
·
#1
·
I made up these diagrams a few years back by expanding the pdf pictures in the 82 Emissions Repair Manual (located in Sowsley's sig) and tracing the various lines with colored pens to more easily figure out where everything goes (not 100% consistent with colors between diagrams).
The hard-line manifold under the intake is the same for both manual and automatic transmission cars, but not all lines are used on the automatic (so there will be some tubes with nothing connected to them).
Component Layout (page 3-3):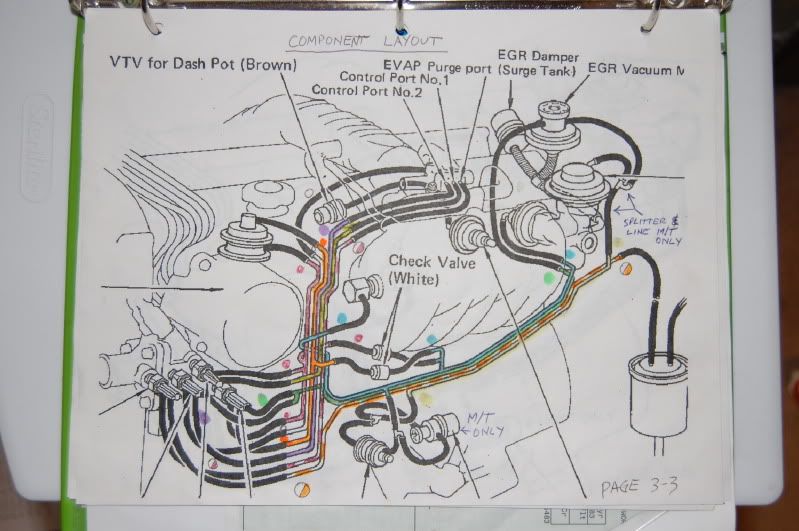 EGR System (pg 3-16):
Spark Control System (page 3-11):
Blowup of the vacuum manifold:
Figured I'd post this since there has been some recent discussion on the 82 vacuum lines.