Discussion Starter
·
#1
·
yup, got the kit for a great deal, and new I dont need anything like super track setup.
I used the helpers as well. No issues with them WHAT SO EVER.
Posting how I did it.
Hopefully anyone else who is sitting on a set of these will ask any questions and get them installed.
stock assembly out.
Spring off, Perch cut, painted and sleeve installed.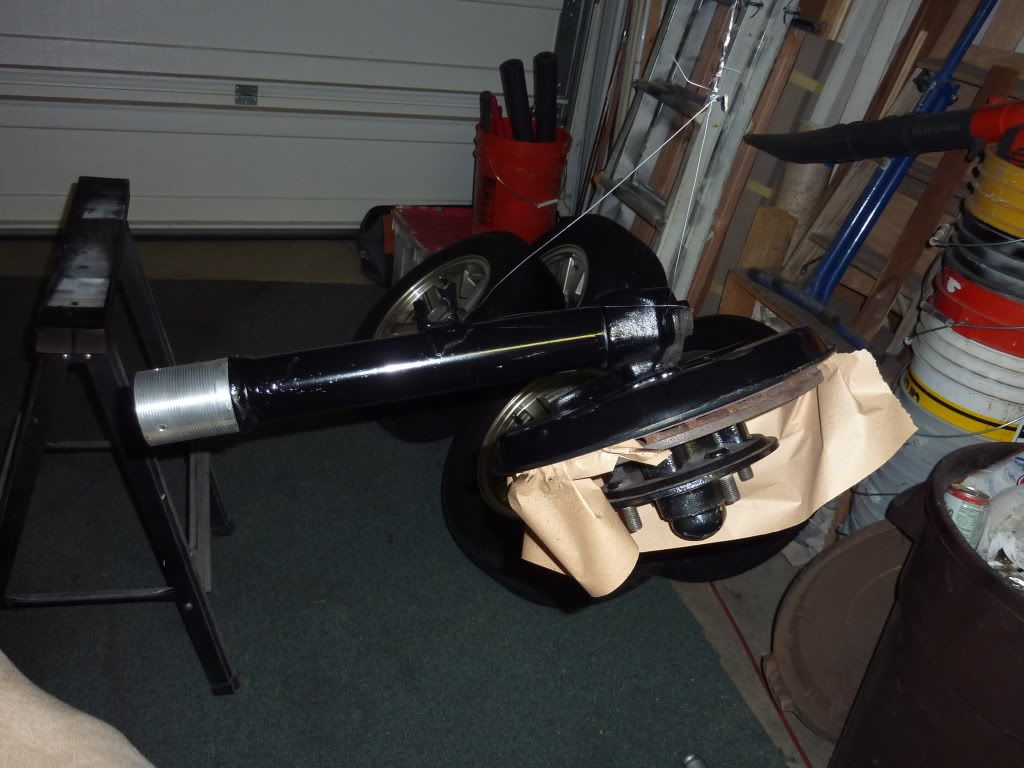 Here is what I was talking about with the "bumpstop" well its not actually a bump stop cause it does not bump ANYTHING, its just to solve the sliding/binding issue with the helper springs.
This is the stock piece off the car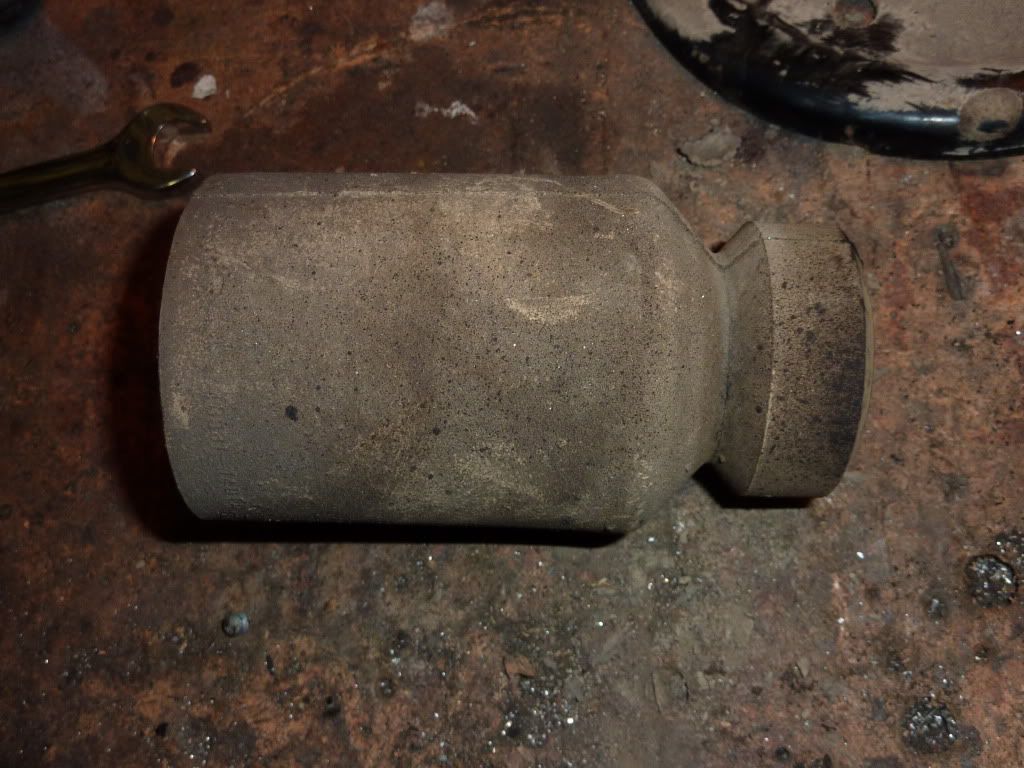 Here is the bottom piece cut (the piece you will use)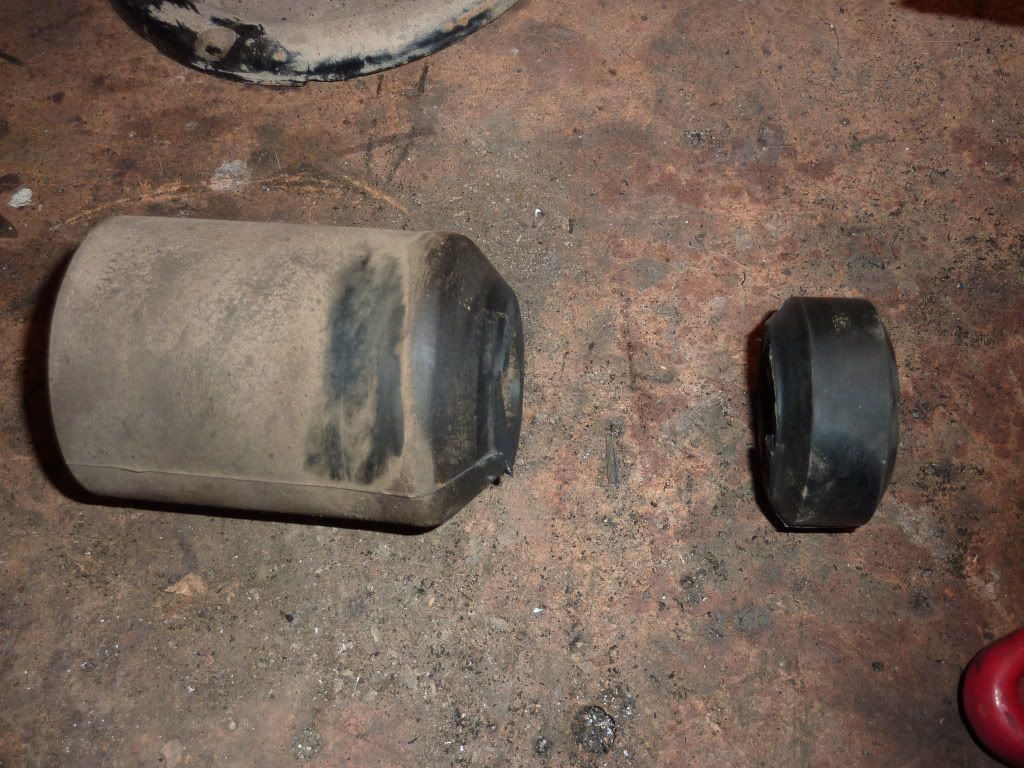 Here is the assembly bolted together. The stop is put at the top of the helper in the top spring hat. It is just a tad bit shorter than then the springs are fully compressed. This piece is just a bit smaller than the inside diameter of the spring so as it compresses it goes down keeping the helper spring aligned so it doesnt slide off to the side or anything.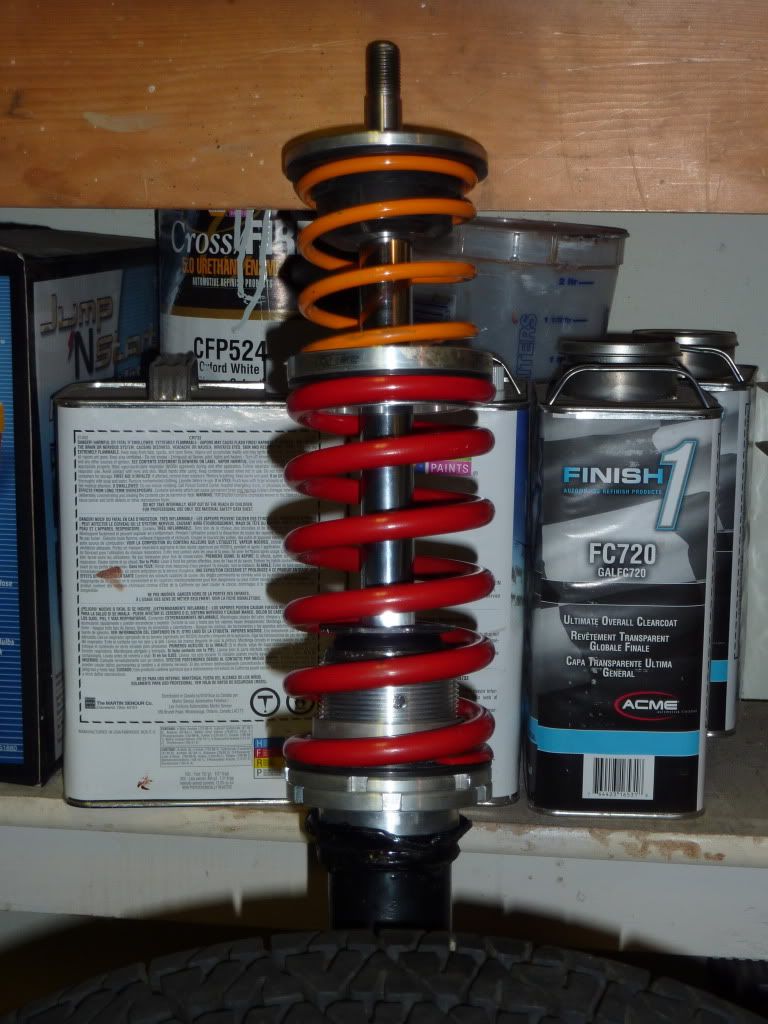 Here it is bolted into the car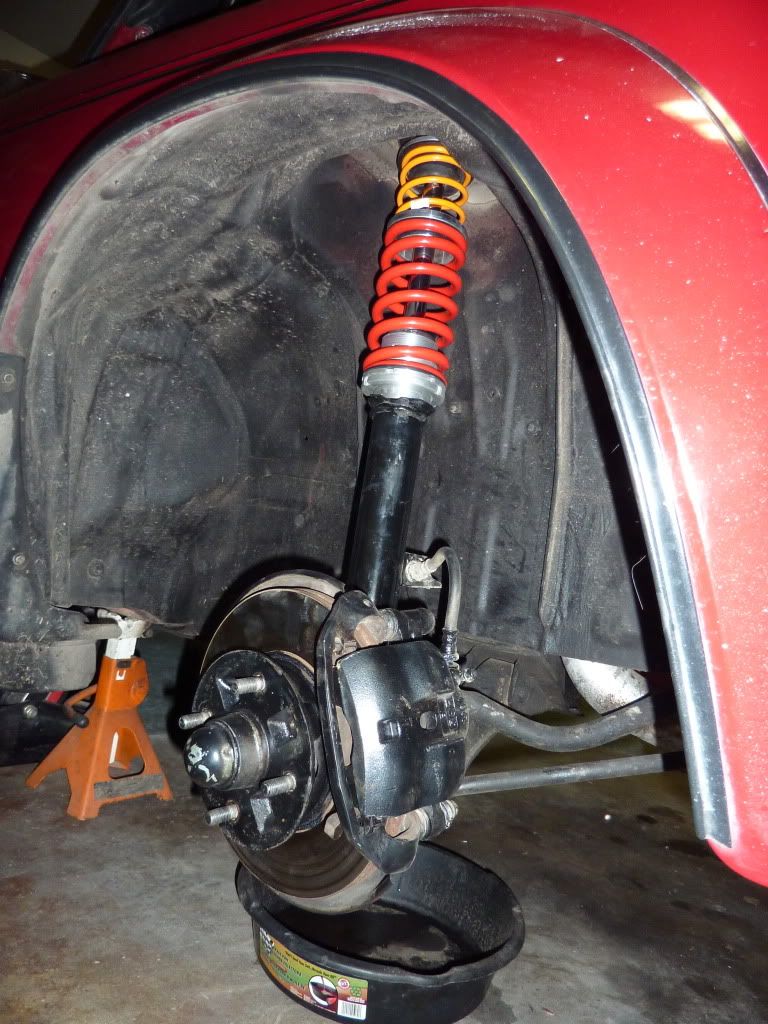 Dropped the car down and took it out, drove the piss outta it and NO ISSUES. I was really happy. No clunking or steering issues. No camber issues to naked eye.
Overall I am really really happy. I think the kit is GREAT for the price and just perfect for someone who wants a really well performing street car.
any questions just ask.