Discussion Starter
·
#1
·
Hey guys...
Ive had a 'slow leak' below my bathroom for a while. I decided to call in a local outfit that seemed to be well respected. I know the owner too....neighborhood friend type.
Well, they found the culprit, a cracked, 90 y/o pipe. All the other pipes have been replaced, except for the piece that failed, the T and the vent. Looked like the T had a crack...and I assumed that was to be replaced. They had to bust out a good section of the dining room roof and adjoining wall. OK cool, replace it...do whatever it takes to make it right. ~1000 bill plus I pay for fixing the holes. (I wont pick on the way they slopped up my place)
As they cut out the old section...the vent stack (that goes out the roof) moves down a few inches.....turns out that was a 2 piece run...and the joint was faulty. The 7' run of 90 y/o cast iron came crashing down into the dining room. Fortunately, he had a piece of wood set up to take the impact if it were to fall. It did a little damage that I can easily fix. Oh well, not their fault. they had to rip out the closet fully to get to that 'bell'
I leave for work...my gf is here to see them out. I get home to find this: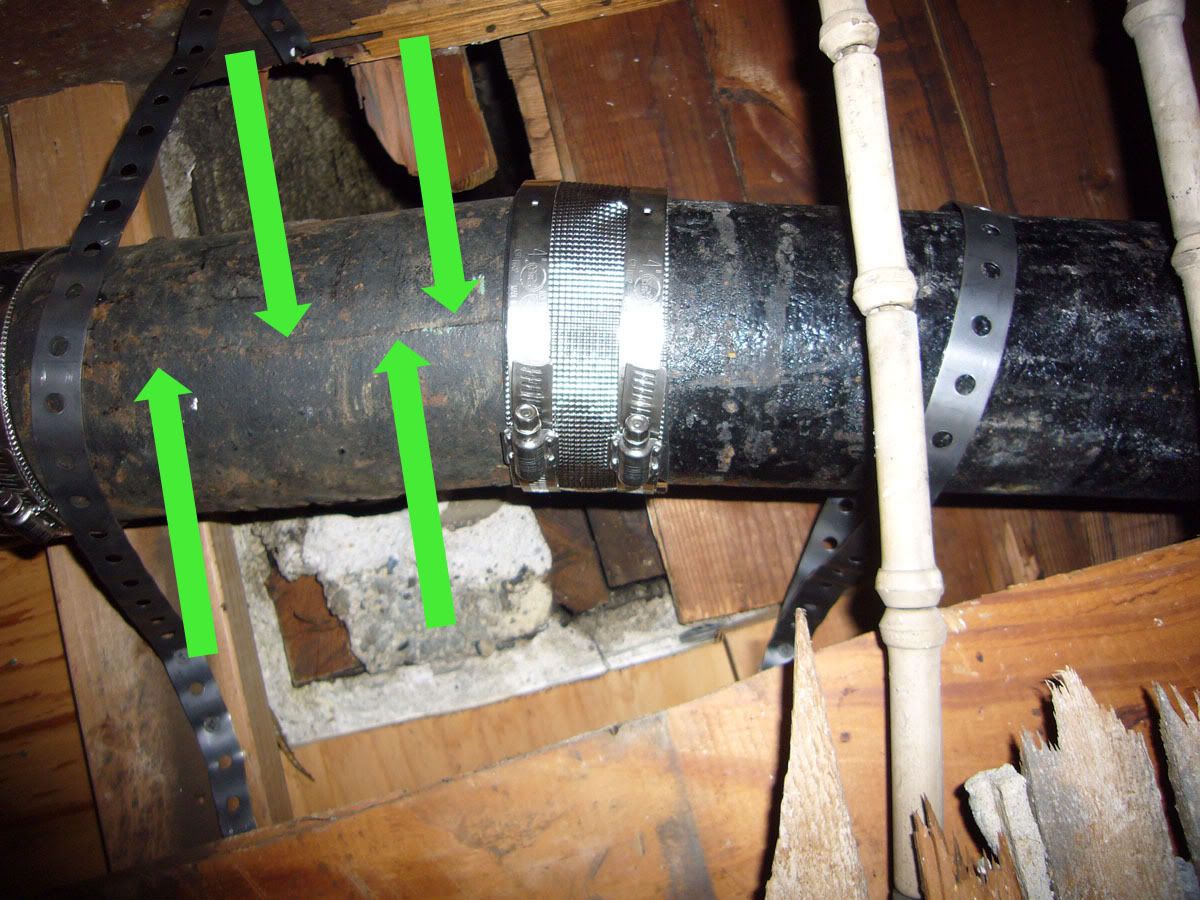 Im no plumber....but that justr doesnt look right. After cleaning up the mess for 6 straight hours...my gf takes a shower, uses the can and brushes her teeth. I hear a drip. Look up, and see this: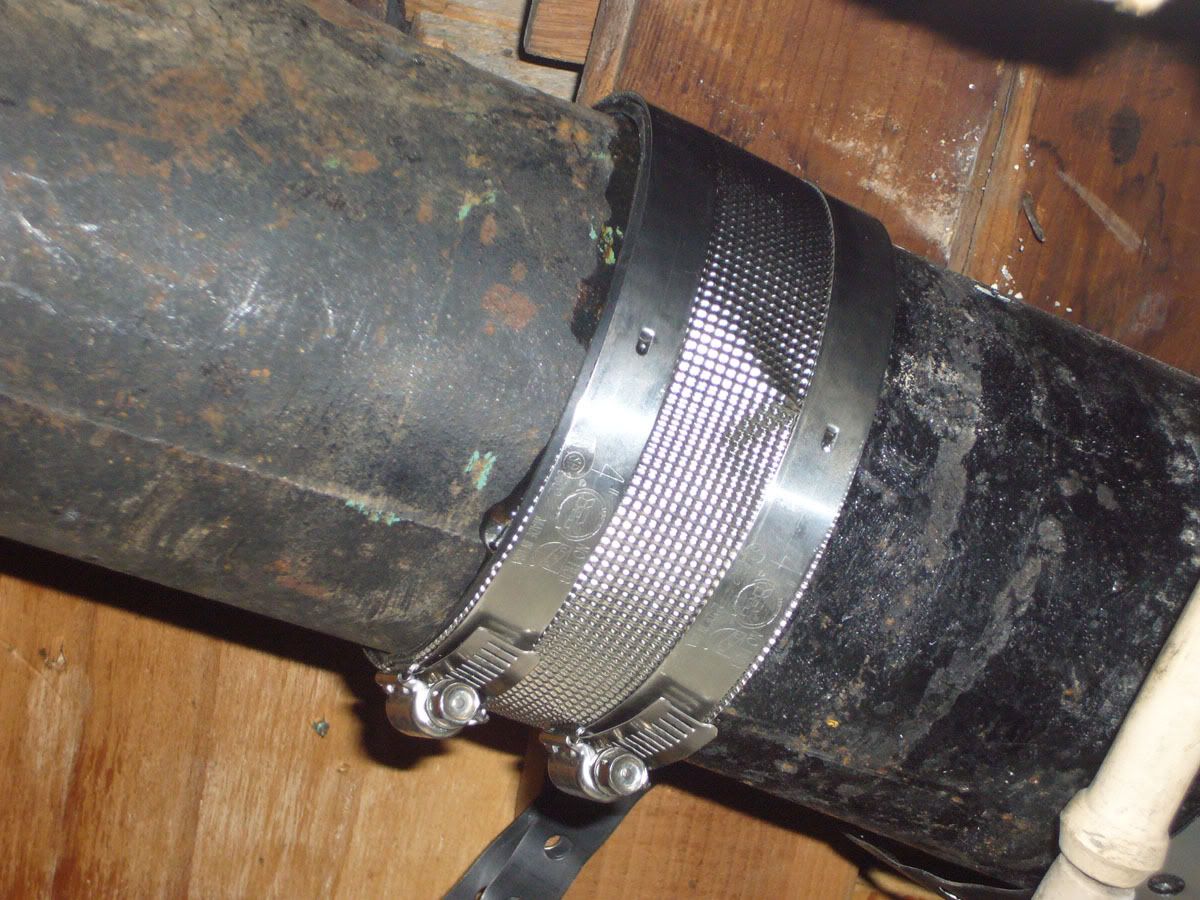 Hmm.
Are these guys quacks? Please help! I just want the damn job done right.