Discussion Starter
·
#1
·
Some of you kinda remember when DJ France (Supradude117) picked up a well used Black 81 MKI that he wanted to use for his MKI/2UZ-FE V8 conversion.
http://forums.celicasupra.com/showthread.php?t=28241
Around the end of May of this year, he decided to sell it, after finally deciding that the White 79 that he bought shortly afterwards, was in much better shape for the project. Found a buyer, told the buyer of it's various problems & sold it for $500. Swapped over a few of the good parts that he wanted to keep for the project.
Fast forward to 2 1/2 weeks ago. Darrow C PM's me & says a new MKI has made it's way to the Lynnwood Pull A Part. Thinking it might be something new that I did not know about, I was interested in seeing what they acquired. Walks into the yard, sees the nose of a Black 81 & 10 seconds later... It dawns on me.... IT'S AUDREY!!!!!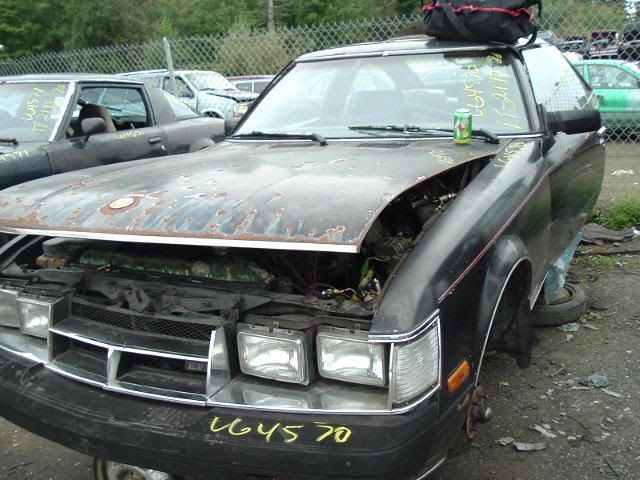 The rusted hood & the cheapass seat covers from Walmart were the big clues...... :ugh: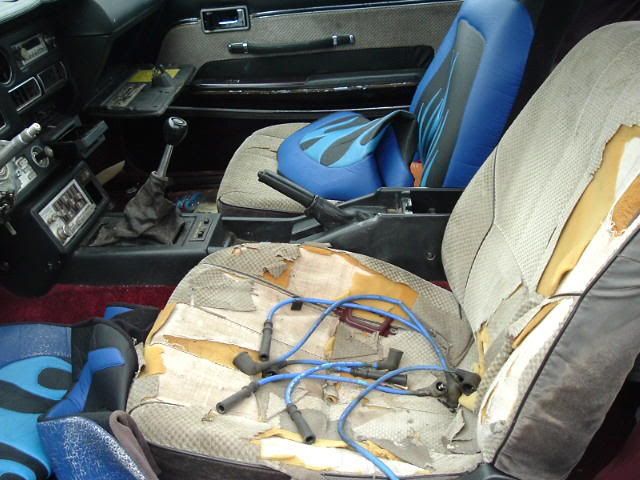 I called DJ & he got a pretty good laugh after finding out that the car ended up in a salvage yard after 4 months. We're still wondering why, we're guessing either a BHG, or lack of oil. Ah well..
So I started poking around for parts. Came up with a few items, all of which is now available for sale.
These are all Maroon items from the 79, that he swapped to the 81 before selling it. Rear view mirror, trunk light, rear speaker covers, the right side hook for the 3-piece cargo cover. I will be including these w/ the rest of the Maroon parts that I have bought previously (parts from the Pillagemobile from last summer).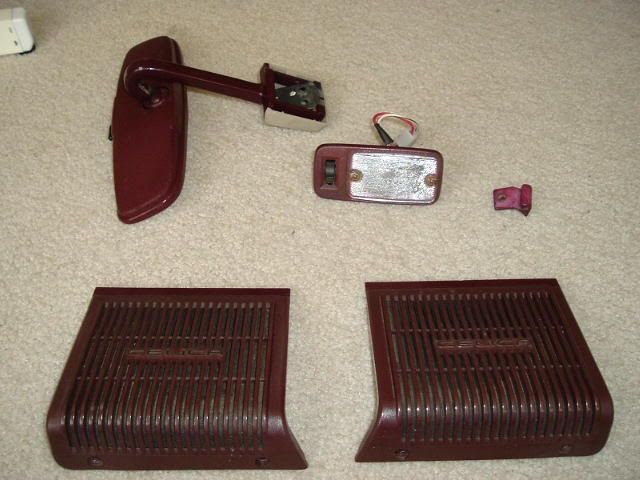 These are hard to find items. Bezel plates for the inside door pull handles & lock buttons. These are the original Black ones & not Maroon. NOT very easy to find these!!! Apparently the door pull handles are slightly "larger" (top to bottom, not side to side) from the ones that are in a 78 - 81 RA Celica & they DON'T interchange (yes, I did a side by side comparison). Neither one of these are cracked, just some minor paint rubbing from the one that came from the drivers door. $20 + shipping. And yes, these are CLASS F items....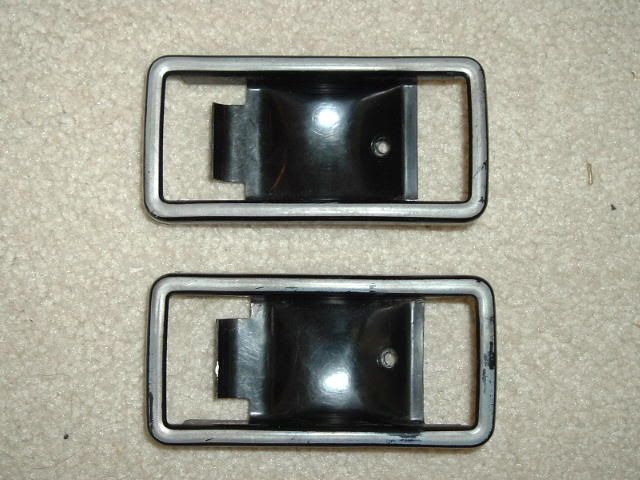 The only other items that I pulled off, were the Right Front & Left Rear mudflaps. Not sure if I'm selling these yet. No pictures yet, I still need to get them cleaned up. Right Rear was missing & the left front has a big flaw in it: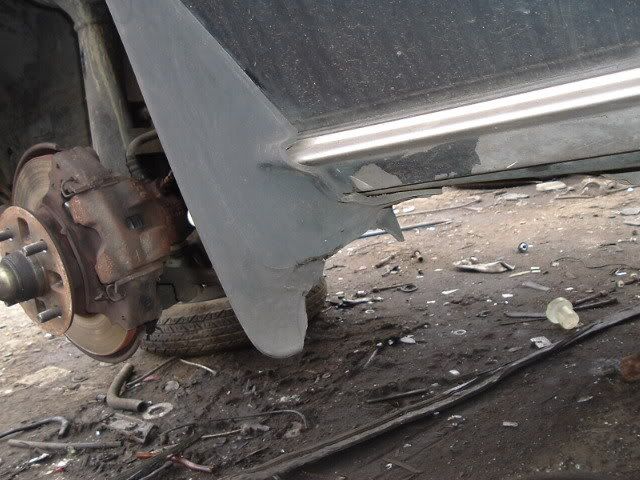 (Yes, there is a big chunk missing from the bottom. This item stayed on the car).
Finally, I did grab the nose badge, but I'm probably keeping it for a reference item. I thought I uploaded a picture of this, but I guess not.
Things that I left on the car that are still good: Both 80/81 side mirrors, the inside Maroon B-Pillar panels, the Maroon seatbelts (male/female buckles are unique to 79's & don't interchange w/ 80/81) & the Maroon side trunk panels. Not much else that I can think of.
RIP Audrey!!! Thanks for donating a few parts for the cause!!!