Here it is folks, the infamous MkII battery hold down! Don't let your battery flop around in the engine compartment as this can lead to electrical failure, premature battery failure, and rust in the battery tray area of your fender apron. It also keeps the battery from shorting out causing a possible engine fire. This clamp will safely and securely hold down the proper Group 27F (and most Group 24F as well) battery in your MkII to keep your battery from doing the tango under the hood while your mobbing the corners. Pricing includes shipping via USPS to all residents of the USA. Canadian customers, it costs more to ship than the part itself, but if your local dealer won't get one for you, feel free to contact me via PM or email.
Here's a pic of it installed below!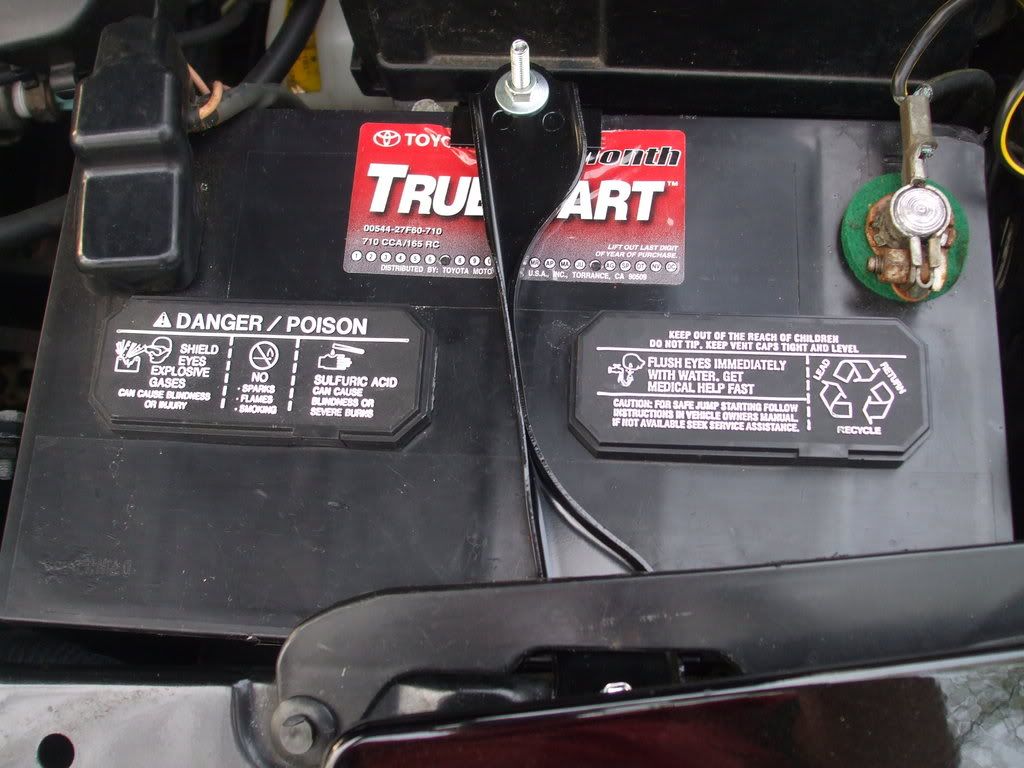 One battery hold down kit consists of:
74404-14260 - Battery Tie Down Bracket
74451-14010 - Threaded 'J Bolt'
90080-18071 - 6mmX1.00 washer based nut
91661-60616 - 6mmX1.00 washer based bolt (for the core support side)
Toyota MSRP - $25.68 (no shipping)
CS.com Members Value Pricing - $20.67 (shipped)!! (WA residents add local sales tax)
DON'T LET THIS HAPPEN TO YOU!!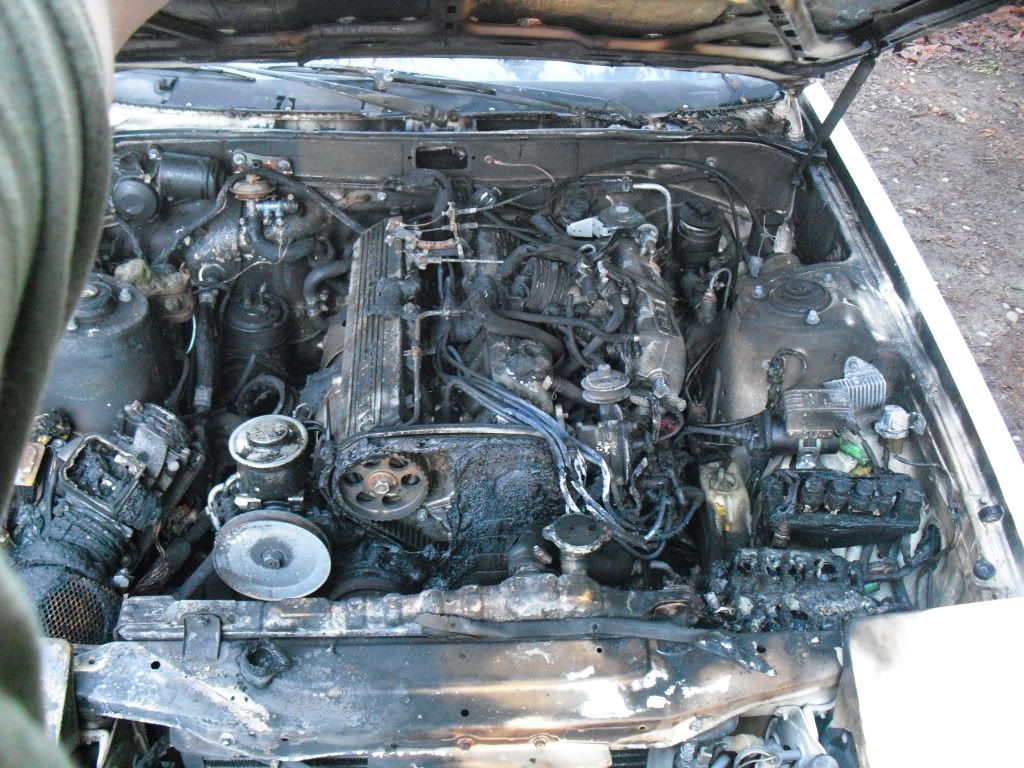 Ordering Instructions
Please EMAIL or PM me with all your contact information, including full name, shipping address, email address, phone number and preferred method of payment (paypal, CC with CVV security#). I only want one email with ALL the info in it. I will respond once your kit has been sent. If you can't follow these simple instructions, I'll ignore you. I will not respond to order requests in this thread, so if you ask me to send you one in this thread I will ignore you. If you are squeamish about sending this info over the internet, break it up into two messages, call me with the info, or pay via Paypal.
Availability is limited, due to Toyota's stocking practices here in the states. I'll keep ordering them as long as they keep sending them.
Make sure to get these while they last!!