As the old saying goes....."There's More Than One Way To Skin A Cat".......which was really about CatFISH, and not the little furry creatures that hack up hairballs.
I don't have any way to weld or braze things back together, so I'm taking the "Cut-and-Bend" approach.
I mad the first cut with the Dremel, rebent the clamp, and now it snuggles down to the battery:
From the top: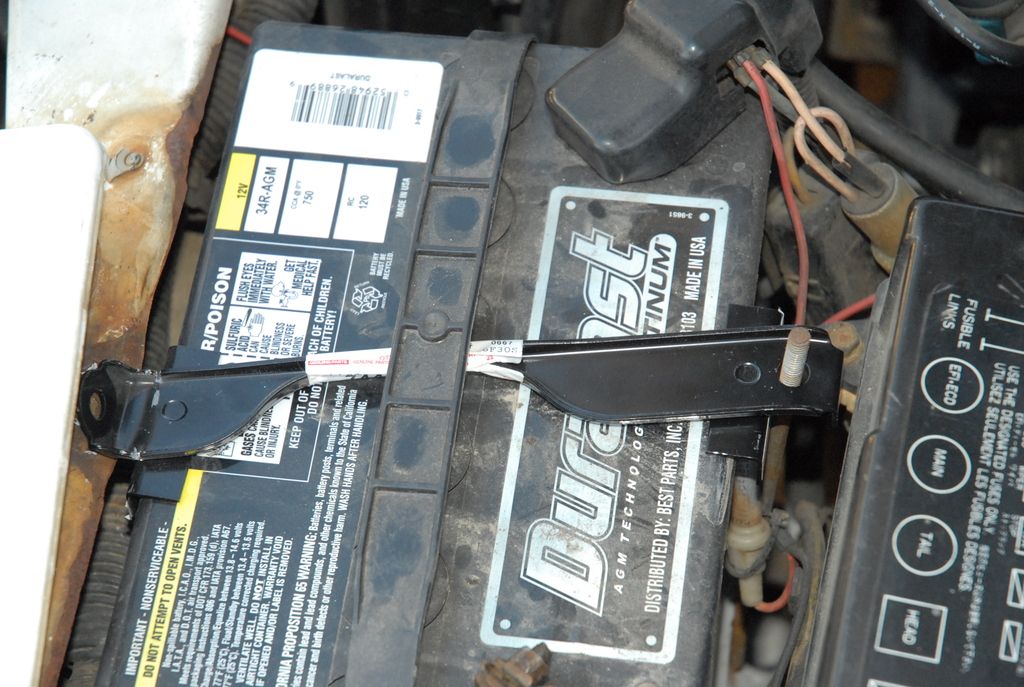 The 1st cut I made was probably a bit wider than it has to be, but I'm doing this "by ear", so it aint gonna be perfect, just an example of what can be done with a MK-III clamp.
Back to a bit more Dremel-and-bend work!