Check back often because Im always putting up more for sale.
Every thing is located in warren MI and is in good working order unless otherwise noted
All prices are 'or best offer'
All items that are marked 'shipped' indicate that shipping any where in the 48 states of the US is included in the price, aditional fees may apply to other locations.
- Rebuilt 5mge head ( less than 50 miles on it) $300 shipped
The last owner of the car had this head rebuilt so i dont know the specifics. Head comes dressed as you see it here with stock 5mge head studs, cam covers, and cam gears. Larger oil port cam shafts (85 style) were used when it was rebuilt. Very little wear on cams, and head was removed correctly as to not wrap it.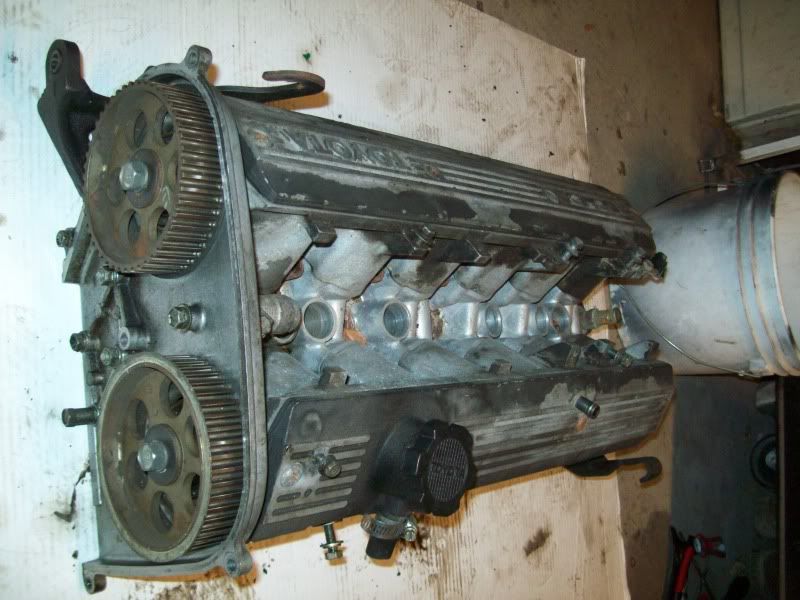 - 84 5mge dizzy $50 shipped
Pulled from a running engine, no side to side shaft play, turns nice and firm, very little wear on the gear.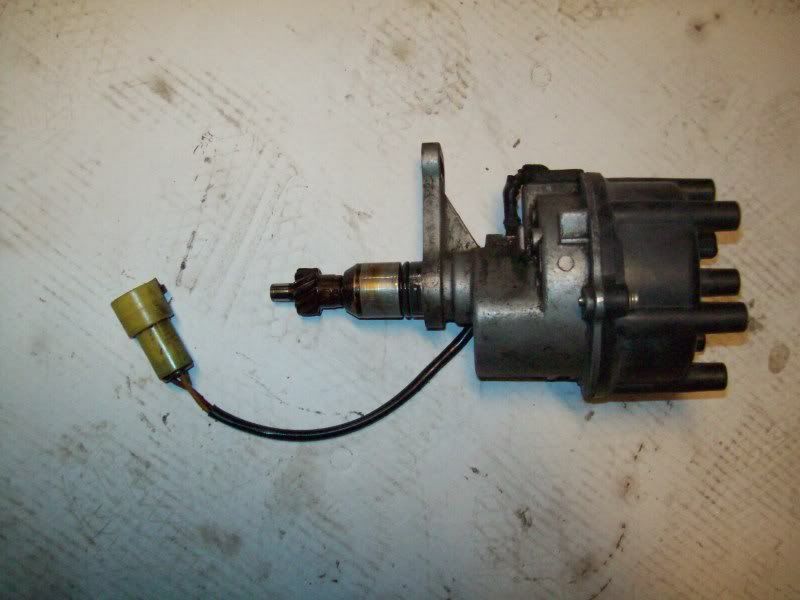 - Fully dressed throttle body $60 shipped
This throttle body comes with the throttle positioning sensor and what ever other junk was bolted to it. I simply unbolted it from the intake.
- Upper and lower intake manifold $75 shipped
- fuel rail $30 shipped
- Injectors $50 shipped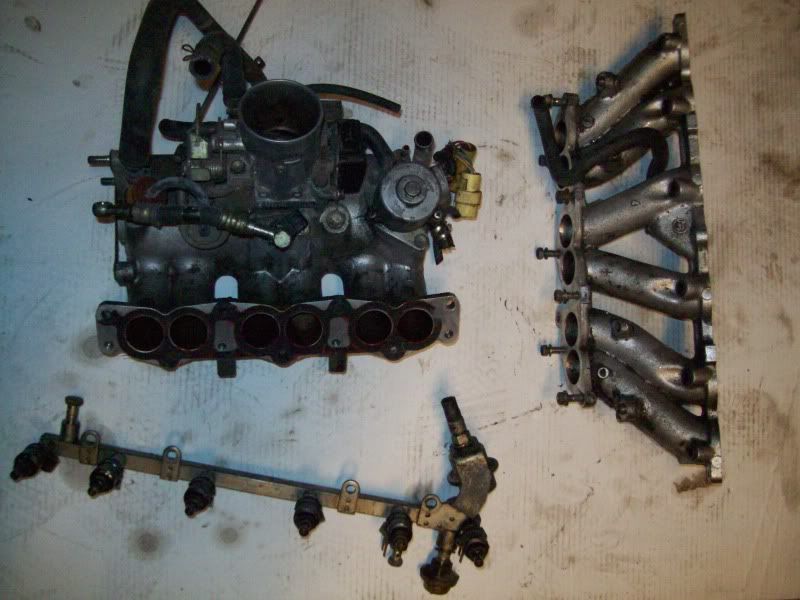 - Uncut 84 5mge wire harness $75 shipped
Fuel injector connectors are a little beaten up (some missing metal clips, others broken in places) may require some fancy zip tie work to be safe.
- alternator $50 shipped
Was working just fine when the enigne was in the car. very dirty due to a front main oil seal leaking.
- metal coolant tube, thermostat housing, water pump, upper timing belt cover, and water pump pully make offers
NEW IN BOX parts!!!!
*head gasket $40 shipped
*timing belt kit with tensioner $75 shipped
*front main seal $15 shipped
*water tep sensor $20 shipped
*oil pan gasket $30 shipped
*fuel pressure regulator $30 shipped
- uncut stock springs; don't seem to have sagged much over the years $75
*pics of ride height*
- 84 5mge manual trans ECU $60
- 5mge head: $50
unsure of the miles, looks to be in good rebuild able condition, no burnt or cracked valves or any signs of abuse
- Air meter stock 84 supra $40
- pace setter full exhaust $150
- stock 5mge cast manifold $30
Good condition, no cracks, stock cat still attached
- full auto ac heater system$50
every thing is there except for engine compartment bits, ac core is bad, heater core, blower motor, resistor.
All the relays, servos and modules are included, as well as the heater controls, face plate, temp sensors, recently replaced vacuum operated water valve, two under washer bottle vacuum valves, associated electrical connectors, the works...
(air box is one on the left in the picture, and the controls are the set on the top.)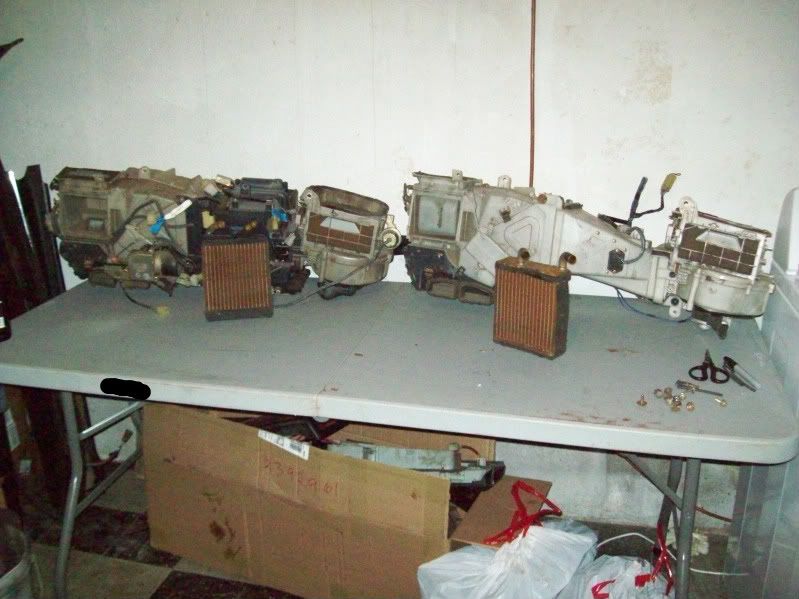 - cruse control $20computer, modual, switches, and all associated connectors...
- seat belt warning modual.... $20
Please feel free to call or text when ever 586-604-3923 *name is Kevin*
If I don't pick up im either sleeping, in class, or at work, just leave a message or text me
- 1uz to w58 bellhousing adapter plate $old
- Freshly rebuilt clutch slave cylinder $old
- 5mge w58 bell housing with clutch fork and hub $old
- pace setter tubular header $old
-5mge rods $old