Discussion Starter
·
#1
·
Finally got a little money to buy myself the supplies to finish the job. I decided to remove my side trim before paint. It was hanging off, and I had actually gorilla glued one end of the front piece to the fender, in a feeble attempt to dance around the fact that I either had to replace it, or lose it. I went out and got A tub of bondo, 3 packs of sand paper, a can or self etching primer, and a can of black paint. It matches no where close, but it hides the ugly primer ok. It took me a entire day to tack weld the holes without warping the metal. I finally got it figured out. I had one hole warp up front, but I went in from the backside, and tapped it out.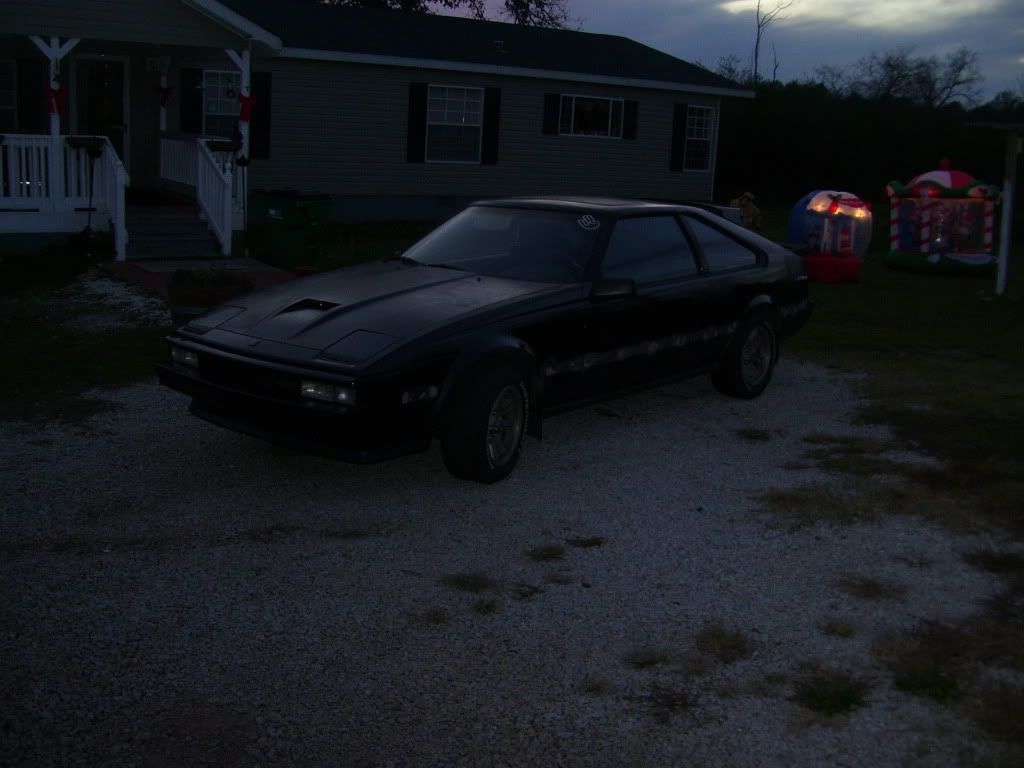 Bad half way done pic, this was last night, about 6:00pm. Only picture I got, sorry.
Today I woke up, and decided to finish the sanding, and priming. I got it finished early this morning. I had to go put a new door on my girlfriends grandmas house today thanks to thieves, so I started working on the front of my car this afternoon. I decided to french my cressida lip, and I'm glad I did. I love the way it looks so far. Here are some progress pics. I'll get more tomorrow after I paint it black.
This is after I put on the Bondo hair, sanded it, and put on normal Bondo to make it more smooth. I'm not too worried about the Bondo cracking. That Bondo hair is some really tough stuff.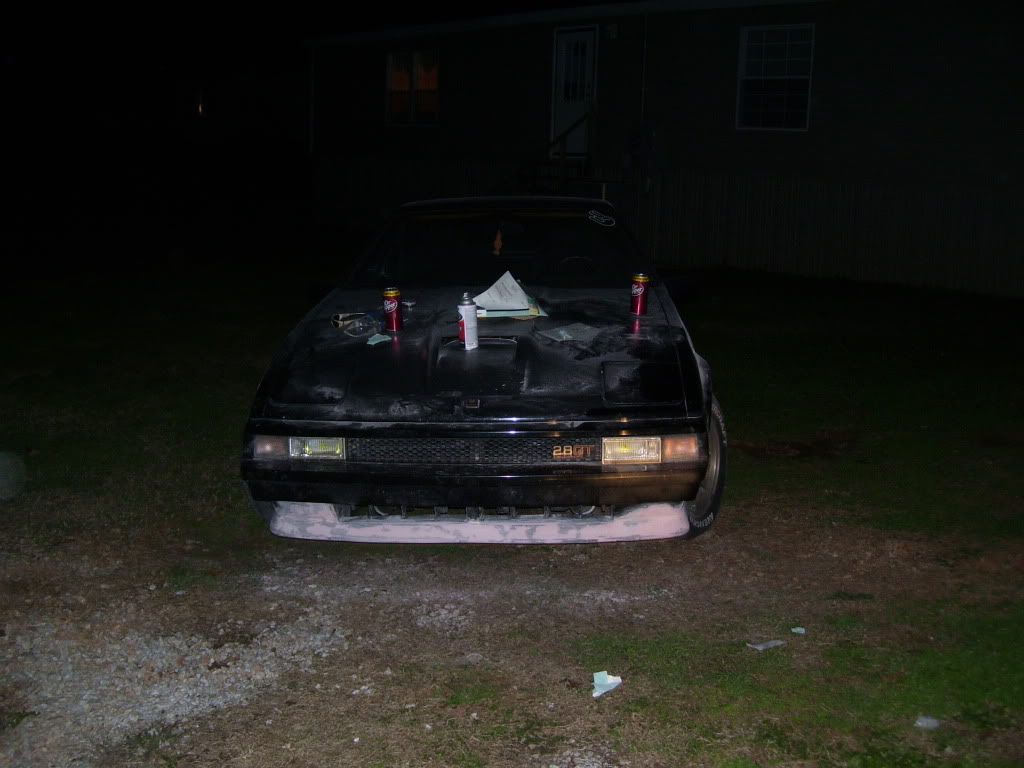 Annnnd, primer.
Better pictures tomorrow!