For those of you looking to start tuning your 7mgte you're going to sooner or later need to tune you base fuel pressure. Traditionally kits with the Aeromotive 13109 FPR can reach prices as high as $300usd for the complete kit: fpr; lines; fittings; gauge.
If you are looking for something on a budget then we have the solution for you. It's a Megan Racing FRP Install Kit. This kit will give you everything you need to install in:
* Megan Racing Adjustable Fuel Pressure Regulator made out of Polished Aluminum
* 28" of rubber fuel line to go to the Fuel Return
* 15" of Top Quality Aeroquip Socketless Hose ($0.50 for each additional inch)...15 inches is more than enough for most applications
* 1 Aeroquip -6 90 Degree Socketless Hose End in Aluminum
* 1 Earls 12x1.25 fitting for the fuel Rail
* 0-140psi non-liquid filled fuel pressure gauge
* Vacuum Line for FPR
* Clamps and FPR Generic Bracket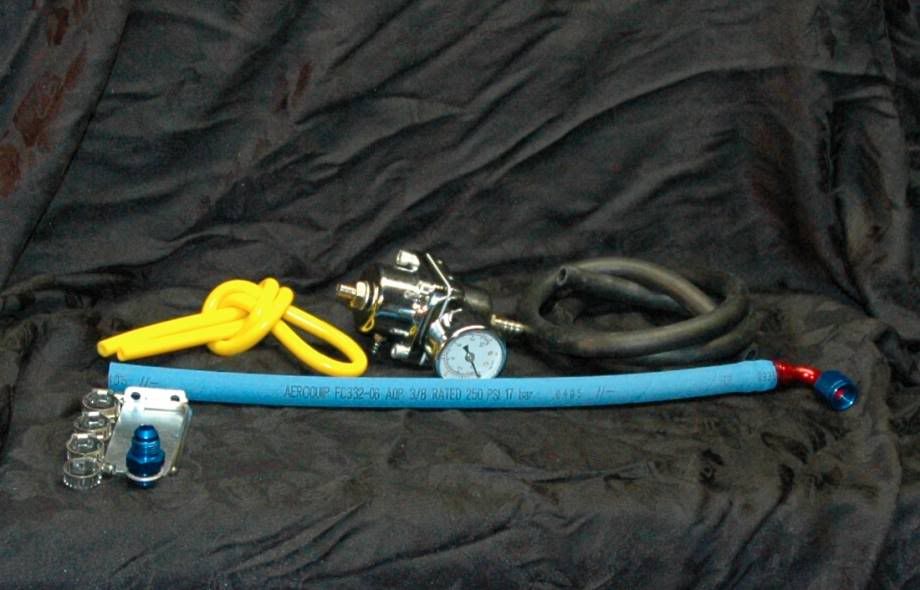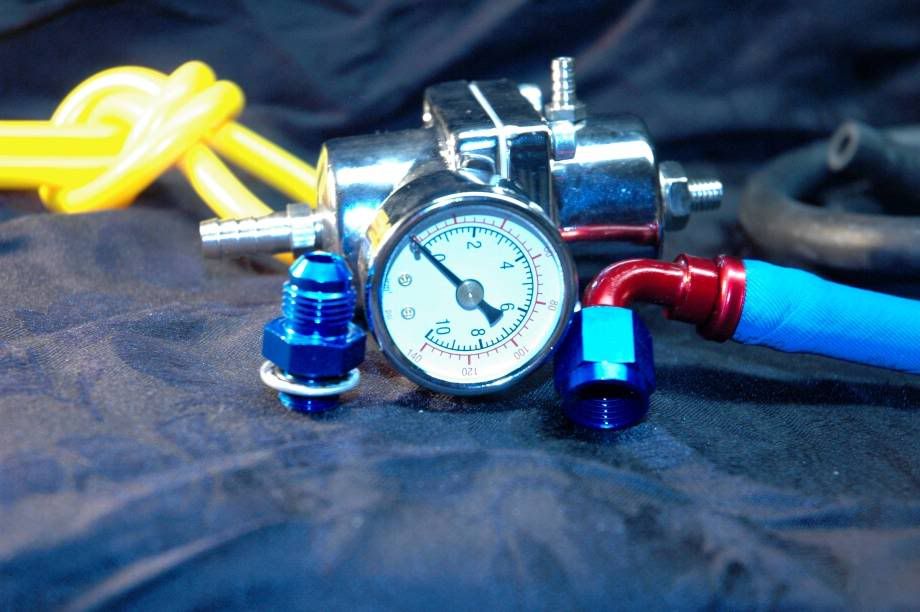 Price for the Entire Kit is:
150 + shipping
Disclaimer:
1) This item should not be installed by a novice; please seek professional advice if you've never installed one of these before.
2) Tuned incorrectly this part can do some serious damage to your engine and should be tuned by an expert.
3) Noting the above comment Raptor Racing can not be responsible if anything happens. This is a race part; and should be treated as such.
4) This kit is not meant to be the best quality kit on the Market; but keep in mind that an Aeromotive FPR Kit will cost you close to $300usd. This kit is meant for the person who wants to tune their base FPR on a budget. We have gone to great length to give you a great value for your money and feel we have not 'cheaped' out...not even the hoses and fittings.
We Currently have 3 of these in stock and 2 are already sold. We will be stocking these on a regular basis so please don't hesitate to ask any question...email is preferred over pm'ing...send to: george 'at' raptoracing 'dot' com.