Discussion Starter
·
#1
·
:cheers2:
The race car parts have to go. I'm trimming down the car to nothing, so that I can rebuild my personal car.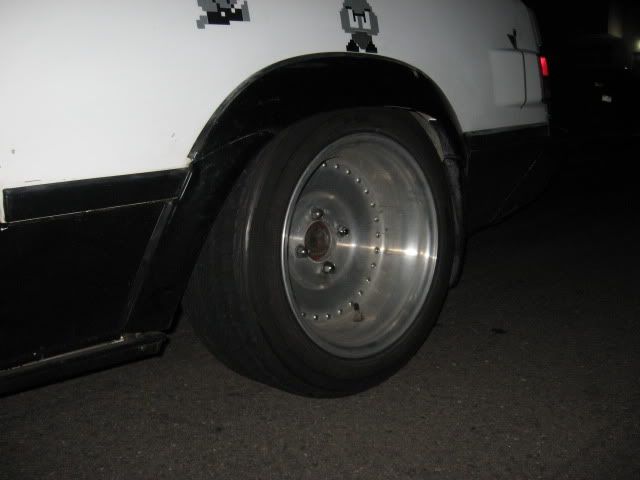 They are currently wearing Falken 512 225/50/15. I have forgotten the offset, but I think it was +0 front and -10 rear. It could also be +10 front, +0 rear. I'll have to measure them when they come off. I'm currently in the process of looking for spares to put on the car, so these can come off.
Front tires are good, but the outer edges are worn from the camber.
The rear tires are the same, but have some issues. One of them was plugged, but works fine. The other has a bubble starting in the sidewall. I currently drive on them, but I would suggest a new set of rear tires for the long term. IF you buy a new set of rear tires, I will have them mounted and balanced for you, free of charge.
$650 with tires
$600 without tires (without tires take $30 off the shipping cost)
Shipping will be $100 to the west part of US, $150 to the eastern parts. They will be shipped open, meaning the rims will just be tagged and shipped fedex as they are.