Discussion Starter
•
#81
•
I would be very interested! Any luck in getting a scoop?? I would be willing to pay extra for a scoop on my hood, just let me know! if not thats alright too!
As they say, anything is possible, just take an appropriate amount of $$
Actually, Advan is developing some styles of vents for the CF Hoods (not just ours, but an option for any hood). They would install it onto the CF Hood, and charge accordingly. I have no clue how much the vent might cost. Personaly not a big fan of vents on the hood, but with a turbo now I might reconsider cuz I like the idea of dissipating heat, especially on the exhaust side. Still, its a personal choice, so if Advan offers vents, or even a scoop, that can be an additional charge that the buyer can work out per each hood. I will ask them about scoops too.
They surprised me today with the vent option, but if there are buyers that would like a vented hood, and the design is acceptable, that great with me.
Here is a sample design they came up with, and they will be coming up with 4-5 more styles in the new few weeks.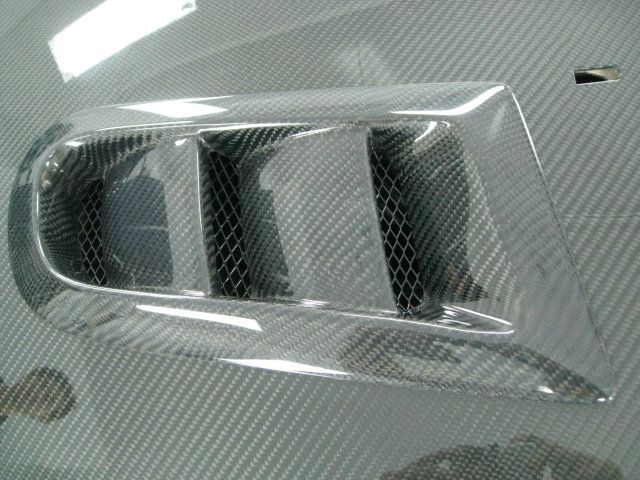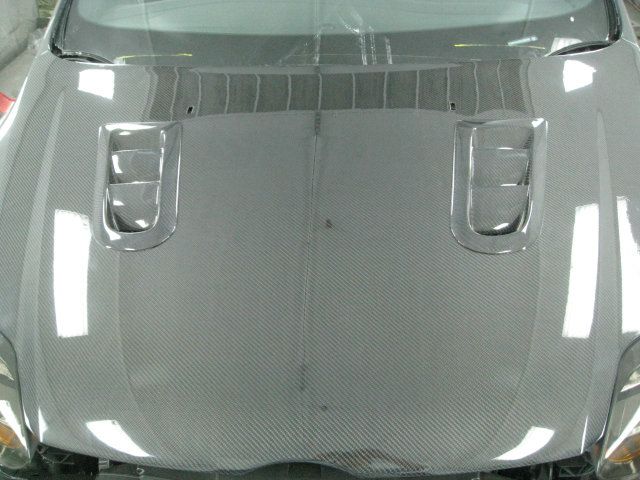 Obviously not on a Supra hood, but just to get an idea...
Don L.