APPROVED BY: ME
------------------------------------------------------------------
NAME: Raptor Racing
PHONE NUMBER: 416-677-5962 (Emergency only)
EMAIL:
[email protected]
(BEST way to contact me)
LOCATION: Toronto
PAYMENT PREFERENCE: Paypal/Credit Card through Website
------------------------------------------------------------------
ITEM: S3 Version 2 W58 & R154 Short Shifter
BRAND: S3
GROUP BUY START DATE: April 13th, 2014
GROUP BUY END DATE: April 28th, 2014 or when all 25 Units are gone.
NUMBER OF PARTS AVAILABLE FOR GROUP BUY: 25
PRICE: $282 Shipped
DESCRIPTION:
We all know the stock shifter gives you that semi-truck kinda feel, so here is your chance to own the best shifter made. The S3 Short Shifter is for both W58 and R154 Toyota transmissions and features:
• 36% reduction in shift throw
• Threaded for Toyota shift knob
• Premium materials used and high quality finish
• Fully assembled, bolt in installation
• Manufactured and assembled in the USA
This shifter is designed by a Supra owner using premium materials:
• The shift rod is 304 stainless
• Upper shift housing is 303 stainless
• Lower housing is T6061-T6 Aluminum
• Insulation is a special polyurethane to reduce sound and vibration
• All precision machined parts are US sourced materials. Only two parts are imported.
Before
After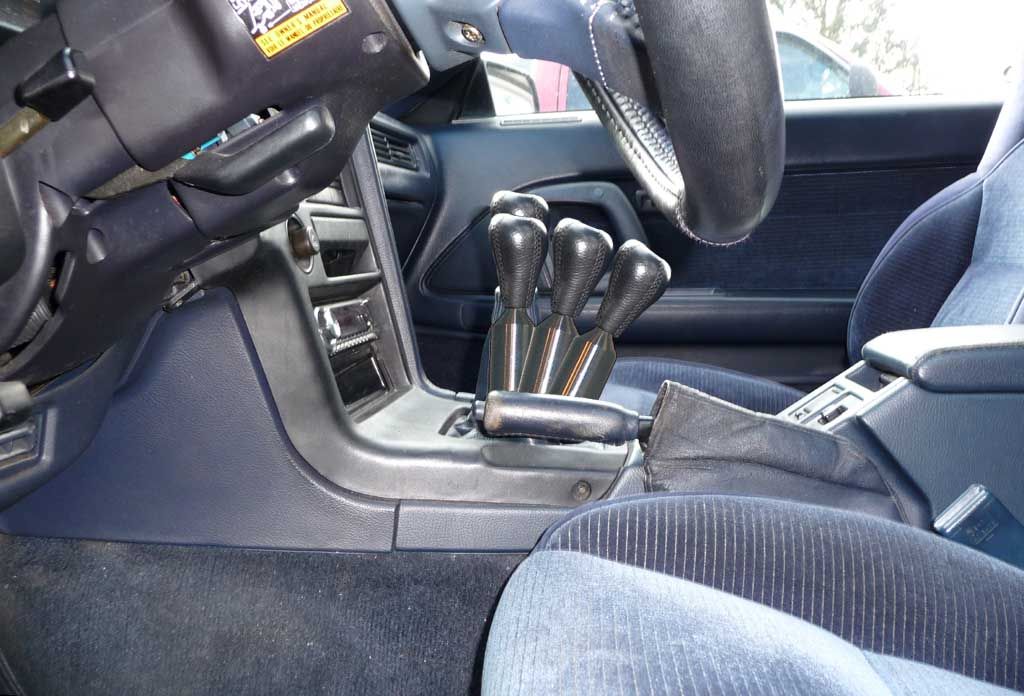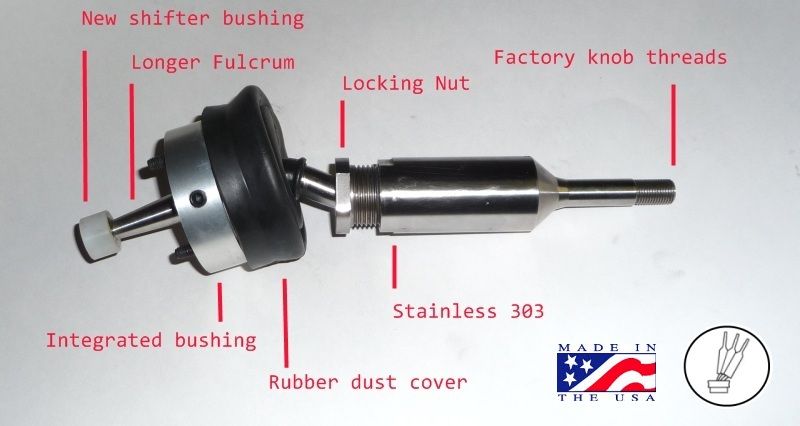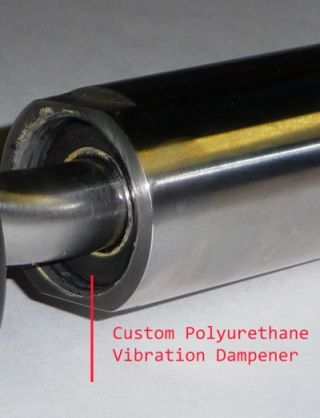 This is a true short throw shifter, NOT just a short shifter. This is accomplished by lengthening the fulcrum point for reduced shift throw. When installed, the shifter height is approximately 1" shorter than stock. The shift throw is reduced from 5.5" (stock) to 3.5". The shifter thread is designed for factory shift knobs, including TRD shift knobs. As a benefit, the shifter is height adjustable, for those that want the shifter a bit higher. Though most leave it at it's assembled shortest setting. Further design enhancements address the fact that most installs are on a used transmission. Too long of a fulcrum, creates shift engagement issues on a used transmission.
Ordering and Payment Information
All orders must go through the website on this link:
http://raptorracing.com/group-buys/s3-v2-shifter-for-w58-and-r154
When the site says "out of stock" that means all 25 units have been purchased.
Payment MUST include: Forum Name and Phone Number
Shipping, Currency and Taxes
Shipping
The price of the shifter includes shipping to anywhere in the Continental USA and Canada. US orders will ship from the US and Canadian orders will ship from Canada; there will be NO surprise fees for anyone in this buy. International customers please pm/email me for a shipping quote.
Currency
Pricing is in USD.
Taxes
There is no tax for US Residence, taxes for Canadians is automatically calculated when you purchase through the site.
Paid Customer
1. Braden T - GA
2. Benoit L.T - QC
3. Michael D - CA
4. Peter F - TX
5. Stephen T - ON
6. Jim J - CA
7. Michal S - OH
8. Grant B - ON
9. Joshua C - DE
10. William R - AB
11. Linh D - TX
12. Roberto A - CA
13. Matthew M - HI
14. Alex P - CA
15. Kit P - WI
16. Paul P - NC
17. Don H - SC
18. Angelo L - CA
19. Mike L - New Zealand
20. Robert M - UK
21. Darin D - AZ
22. Clint M - BC
23. Kenny U, HI (waiting for Extra Shipping payment)
24. Andreas F - WA
25. Michael A - CA