(UPDATE 3/06/2010)
I have added a poll to this thread to try and get a better idea of what kind of sizes people have going through their heads when this "dream" is passing through. PLEASE NOTE, this is only for speculation, as I would like to know if there is a common place that most of us could agree on before I delve into any wheel revisions and modifications. For now, I would like to keep the offsets out of the picture, until some overall dimensions can be invisioned. I have not allowed for multiple answers to be given. It should be invisioned that these sizes will correlate to a ONE PIECE WHEEL, the same for front and rear. Staggered fittment is not in the picture, as it would create double the expense needed for two molds, and so it is out of the question. The only exception to this would be the last choice, where as it would only be the center of modular style 3 piece wheel (most likely a 15 or 16" center). I am doing this just so that when I start to revise designs, I try to have a common interest being employed in what you all will see. Thank you, -Mike
END OF UPDATE
Don't anyone get excited. I don't think the p-types will ever be made aftermarket in any larger sizes...ever. But that doesn't mean we can't dream and drool over them!!!
I have been toying with making a model of a larger wheel for the last few days while I have time (Just took four tests in a week, and now have some relax time!)
I thought it would be cool to post up what I have created so far.
Original model: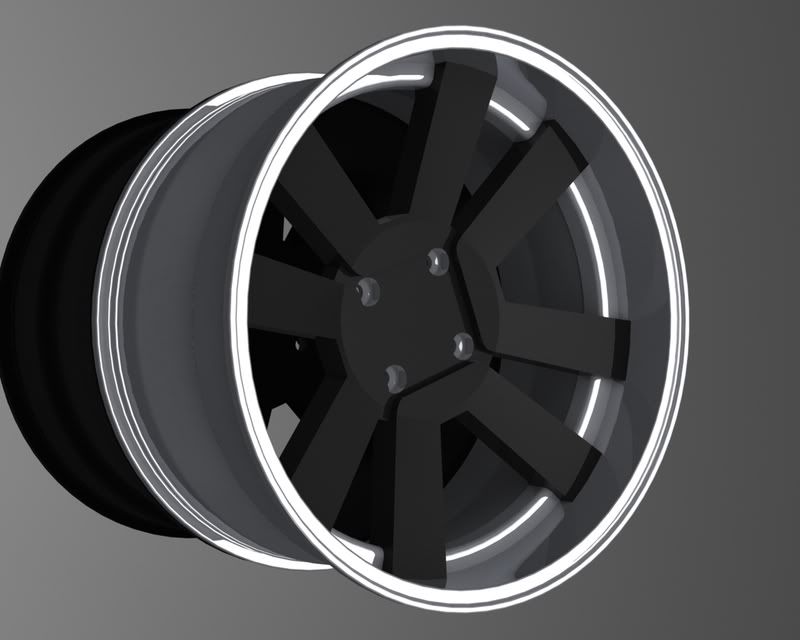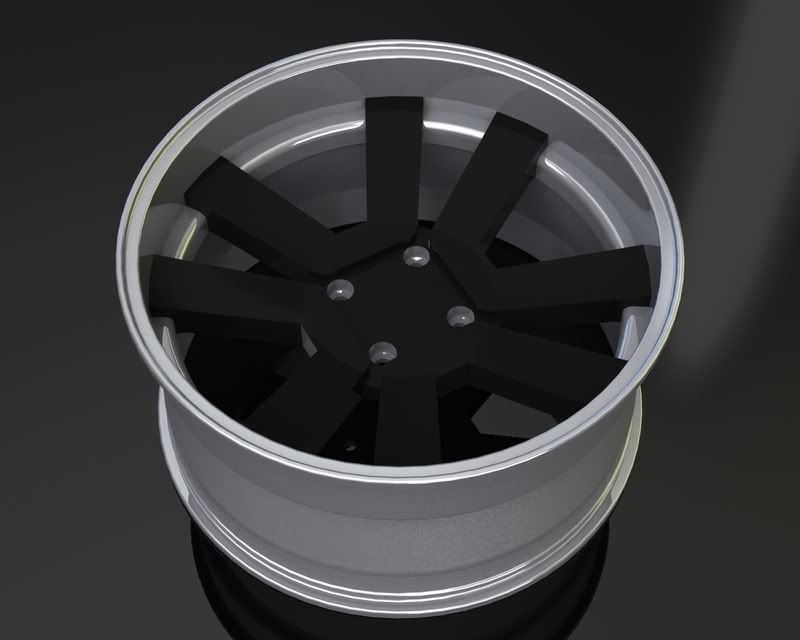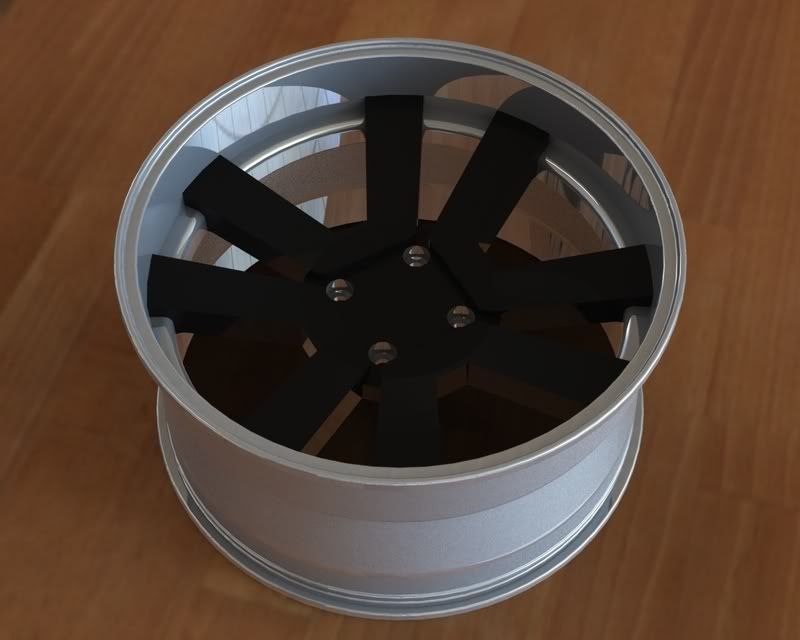 Revamped with a few more touches:
Graphite spoke faces:
One for the haters
General model: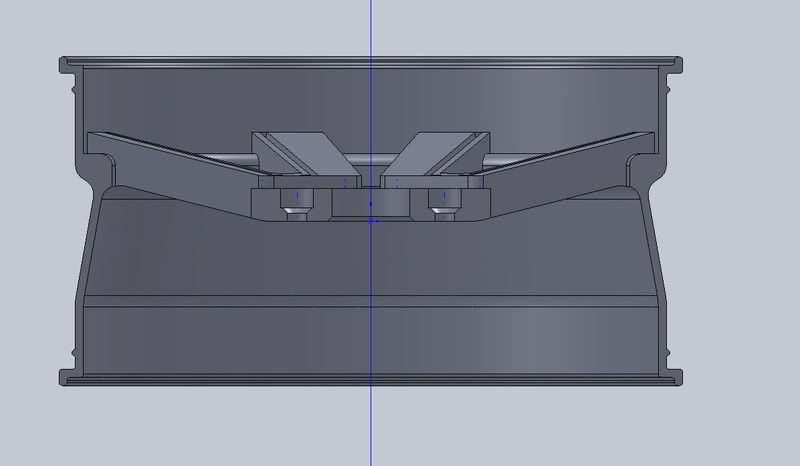 I have plans to do alot of different things with this wheel, but I am also already working on designs that will sort of morph the design of the p-type with some other more modern design styles, such as the Volk/Rays TE37 and Simmons. Let me know what you think might be something cool, and if I have the time I'll try to model it if I also think it would be neat. Thanks for looking, -Mike.
MODS- Please feel free to move this to the Wheels / Toilet Threads if you feel necessary