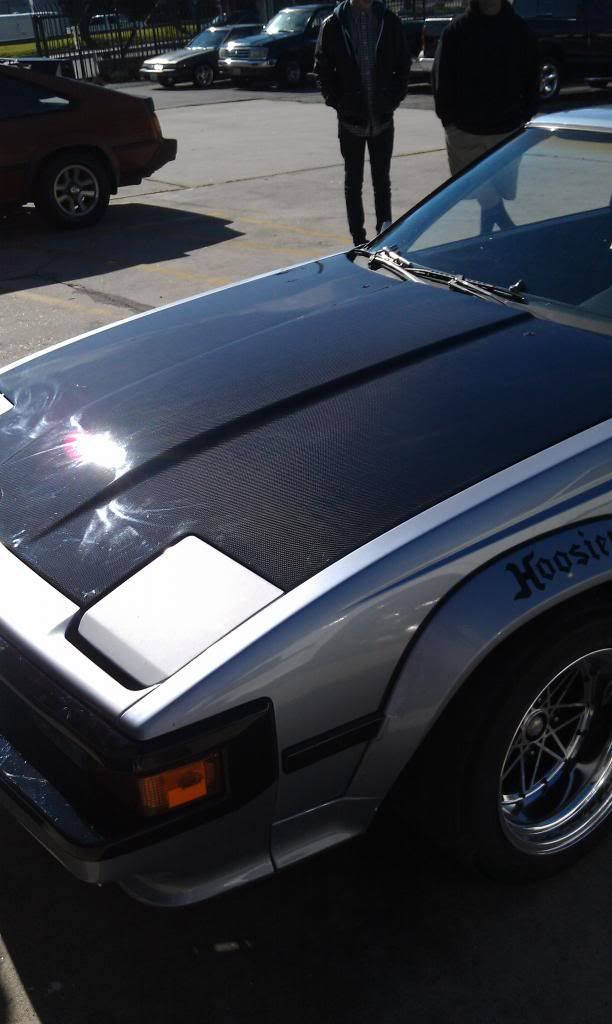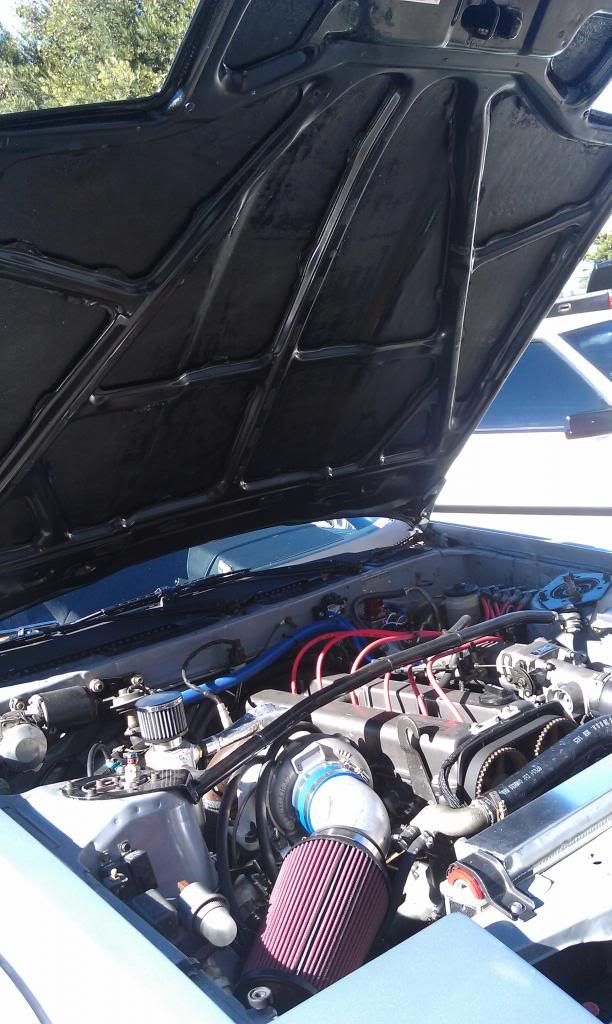 These are the directions for purchasing a Carbon Fiber Hood, manufactured here in USA by ADVAN CARBON, working collectively with myself to get the design and molds created. This limited group buy will only be for 10 units. I have no current plans to coordinate the purchases of in excess of the 10.
If however, there is a significant number of buyers after the initial 10 units are sold, I will consider discussing pricing with ADVAN and try to assist. NOTE** GROUP BUY LIMIT EXTENDED TO 20 UNITS.
Pricing is $490 for the basic CF hood. Buyer can discuss optional accessories and such with ADVAN after placing initial deposit with me. Such added items such as vents are added to the basic hood after the hood is made, a retrofit thing.
This is the info I will need when I accept a deposit payment:
Buyer Name:
Address:
ph# and email
Whether you want the windshield sprayer holes drilled. The sprayer bump will be there regardless.
Shipping will be direct from ADVAN CARBON in S.Calif, cost of shipping will be quoted by ADVAN. I believe shipping in the 48 states is in the neighborhood of $150 but that is just an estimate by me, and not a binding offer. Shipping international will require more info provided to ADVAN, and of course costs will be higher to ship. I understand that they may be able to fit 2 hoods into a box, so for example if you are in Canada, and there are several buyers in an area, it could save a ton on shipping to ship together. I heard it is also cheaper to ship to a business, vs an individual residence. Sounds like something maybe George at Raptor could get involved in (Hi George!).
Reminder that for this group buy, all purchases will be coordinated by me. So calling ADVAN directly to order a hood will not get you a CF hood for this price, maybe for $699, and probably later too.
So if you have ever wanted a Carbon Fiber Hood, at a great price, don't miss out on this. Just because a mold currently exists, doesn't mean they will keep it available for unlimited years. Much may depend on demand/sales.
The CF Hood is carbon fiber on the top skin (really nice quality), and a fiberglass skeleton on the underside for support. It has a integrated tapped set of mounting holes (metal) for he factory hood hinges using factory bolts (very nice fit). Has a metal hood latch rod in front of hood to work with the factory latch mechanism. There are no options in color presently. Approx weight is 22 lbs. (my bathroom scale measured it closer to 20 lbs). Factory hood I have measured at approx 47 lbs.
It is recommended to utilize hood pins with this hood. Although the hood is very rigid, quite strong, I personally would run 2 Aerolatch or similar type hood pin/latch devices in the front area, in addition to using the factory latch. To each his own, but that's my suggestion. See the Advan Carbon website for
more info:
http://www.advancarbon.com/#/item/advan_carbon_oem_1982-1985_supra_carbon_hood/
For those of you that haven't seen the many pictures from our testing fitting meet at ADVAN on 12-15-12, check out the thread:
http://www.celicasupra.com/forums/showthread.php?69119-CF-Hood-Test-Fitting-and-Supra-Meet-in-S-Calif
Ok, money stuff:
I will keep a list of official buyers on this posting. To get on the list, PM me or email me all the info I requested above, I will provide you my Paypal info, and once I have the deposit payment, your name is on the list, in order of arriving deposits. Please let me know if you want more than 1 hood in the order.
With Xmas rapidly approaching, it may slow production a bit, but my estimate is that ADVAN may be able to make 2-3 per week, approx. They actually are already making the next few hoods now.
Deposit payment to me: $265 paypal preferred, cash is ok too
PM OR EMAIL ME FOR MY PAYPAL ADDRESS ***
Final payment will be to ADVAN : $225 plus any taxes, shipping costs.
You or I can cancel the order if after 45 days from the time deposit is submitted, no CF Hood is available. I will try to reseaonable, but some things aren't in my control. Deposit will be fully refunded. I don't intend to keep buyers hanging. My contact info:
Don L.
email:
[email protected]
or PM me, either method is fine. This email is for info/questions, NOT for Paypal .
I probably forgot to mention something, so just ask if any questions!
THE OFFICIAL BUYERS LIST:
1. Dave S. (daves2jzgte)
2. David H. (4SFED)
3. Rusty (kmfdmk)
4. Karl S. (kdsii)
5. David H. (discoelk)
6. George (Raptor)
7. G
8. G
9. Dustin F. (8055m4n)
10. Victor S. (broken wheels)
THE SECOND GROUP:
11. Tim M. (mcdade7)
12. Mike R.
13. Chad L.
14. Chad L
15. Ryan S. (funky cheese)
16. Mike A.
17. Mike A.
18. Jason O. (virus) requested position.
19. Cam W. (canadian psyko) (requested position)
20. Tanya (requested position)