Discussion Starter
•
#1
•
There are alot of rare parts that just aren't being made anymore. One of my latest projects involves just that...Chastain Shadow louver clips.
Fortunately the project is small and doesn't require alot of cost/time to prototype.
I started with carbon fiber in a crude mould:
After a while the epoxy started to dull...so they just didn't cut it IMHO. That turned me on to a brand new epoxy system :woot:
Anyway, I wanted to get the OEM look, so I went with a rigid plastic resin like the original Chastain clip:
This was my first attempt = abortion
Second attempt, need to adjust the measure and mix
Third, mix correct, measure correct, air bubbles = need to degas
Fourth, degassed @ 23psi (my current system max), mix correct, minor air bubbles
Fifth, close but no cigar
Last pull compared to an original clip: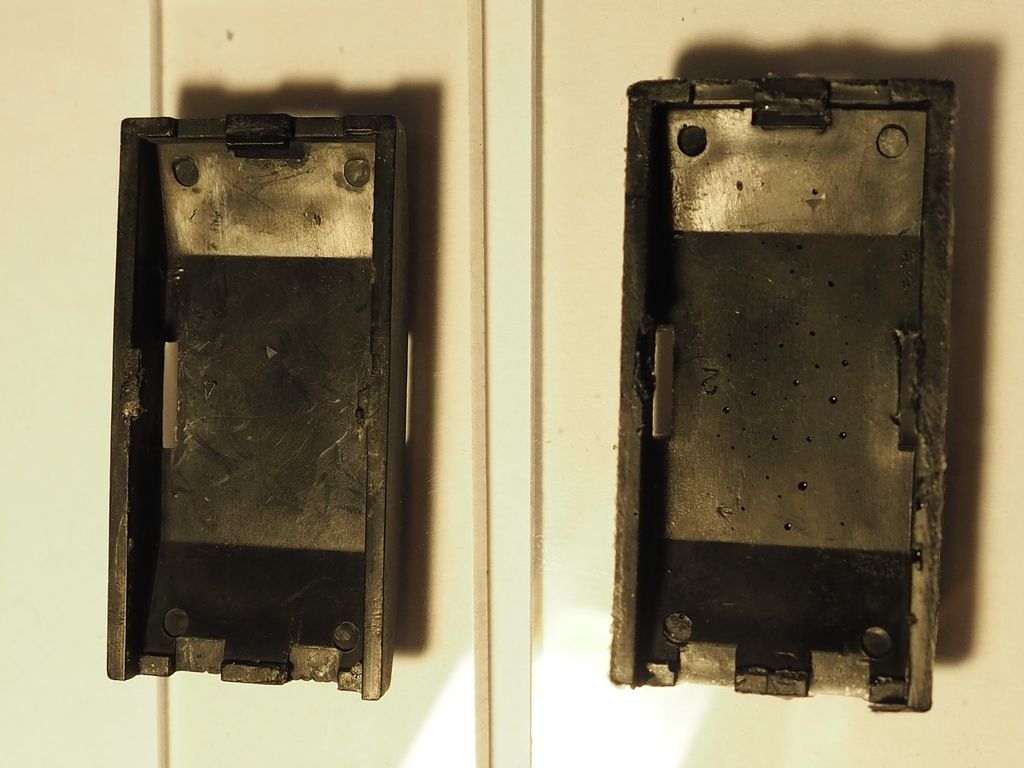 Even with some minor air bubbles and mould deterioration the clip passes :thumbsup:
New vacuum degasser on order!