Discussion Starter
·
#1
·
I finally decided which path to take with my seats. After changing the interior to black and blue from the very aged stock blue, I needed to figure out how I wanted to improve my seats.
After months of research, I decided to go the cheap route and dye them. I found a side bolster to replace the shredded left side of the driver's seat, then I was able to have a decent base from which to launch. During the process I also decided to make new seat backs with plastic chrome trim.
The seats in good repair except for the seat back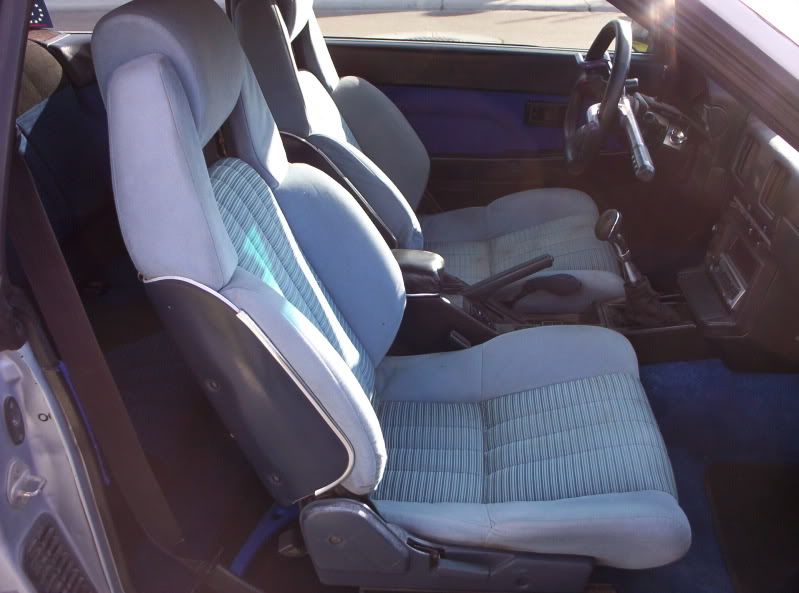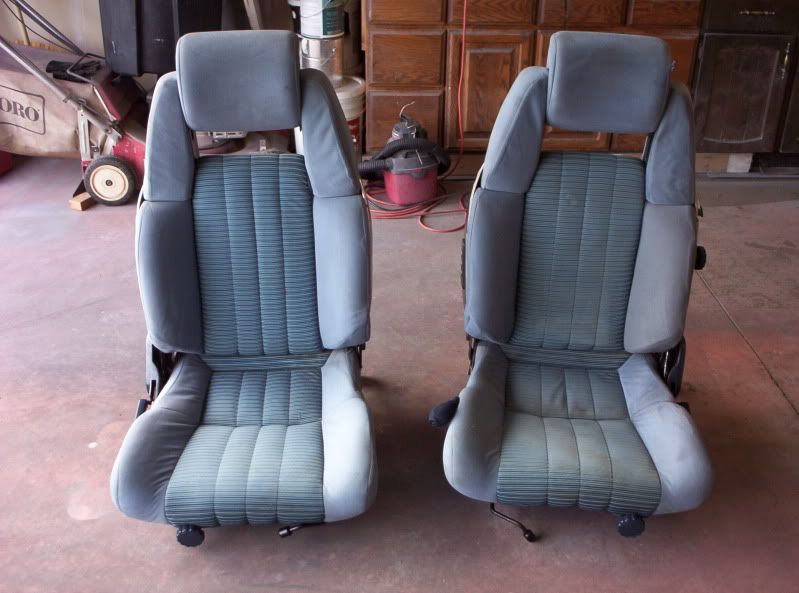 After disassembling, the color starts to go on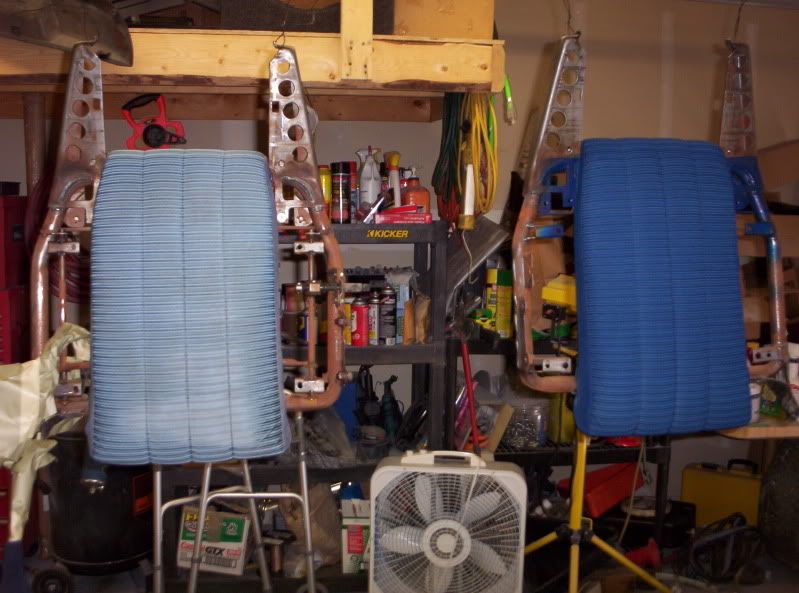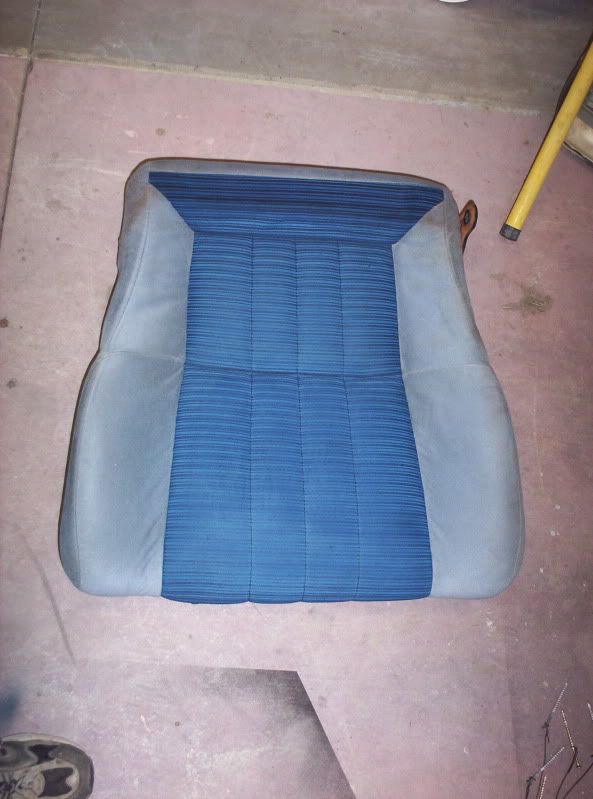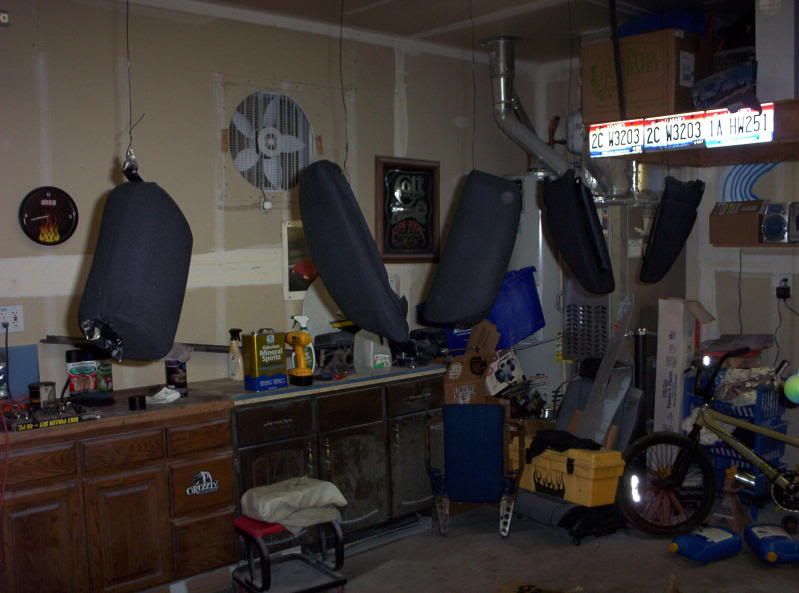 Results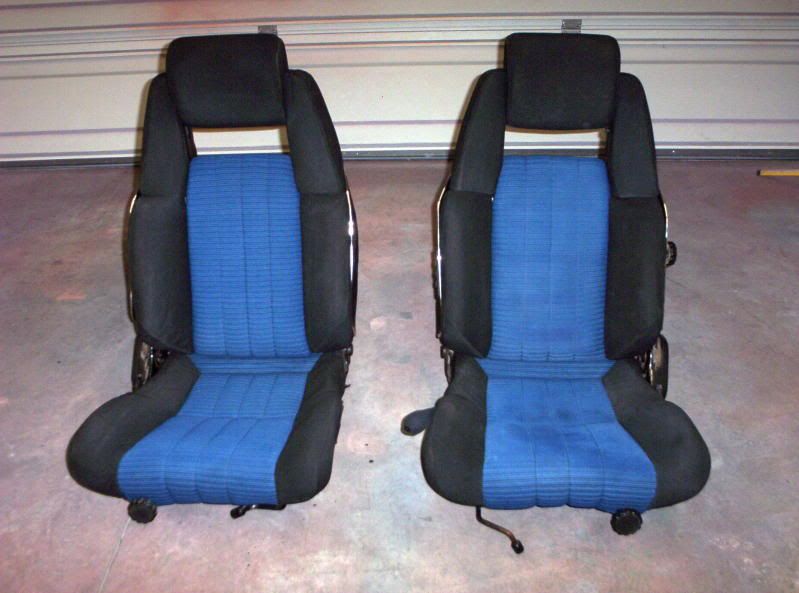 I used some wrinkle-textured plastic sheeting for the backs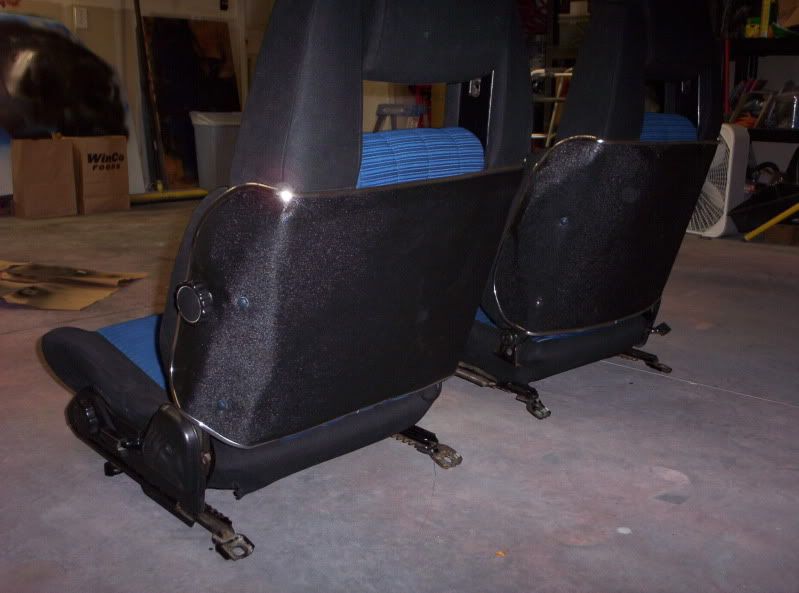 Installed
Did the back seats as well
The side and door panels are a little different in color from the dye, so I'll take care of them later. Two days of monkey work and breathing fumes left me with a big enough headache to realize that I need a respirator instead of a dust mask. :duh:
We'll see how well this holds up.