I'm in full curmudgeon mode today. It's hot and I just got back from the prairies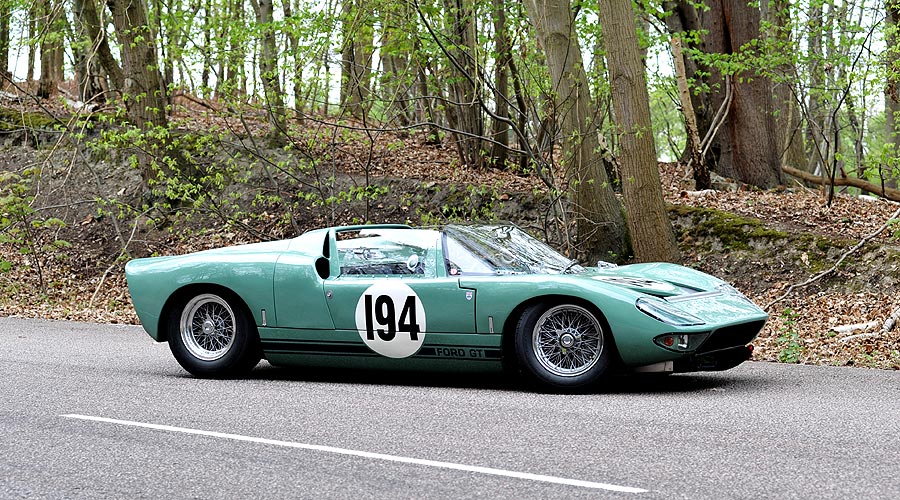 7
Ford GT40 Mk I - Prototype
https://www.classicdriver.com/en/article/autos/driven-1965-ford-gt40-roadster
Ford GT40 Mk I - 289 Cubic inch Ford Fairlane motor
http://hiconsumption.com/2016/06/auction-block-1966-ford-gt40-mk-1/
Ford GT40 Mk II -- Aaaah
Just your typical grocery getting Ford sedan motivation 427 Cubic Inch Ford Galaxy motor
Now that's a functional rear end
http://www.finescale.com/product-info/kit-reviews/2009/10/trumpeter-1-12-scale-ford-gt40-mkii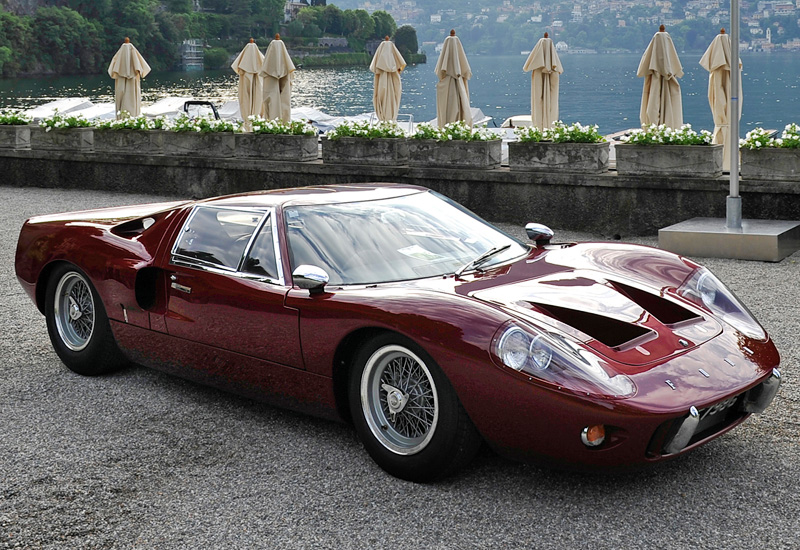 Ford GT40 Mk III - Street Car 289 Cubic inch
Wire Wheels
Sold as a street car from the beginning.
http://www.topcarrating.com/1967-ford-gt40-mk-3-mark-iii.php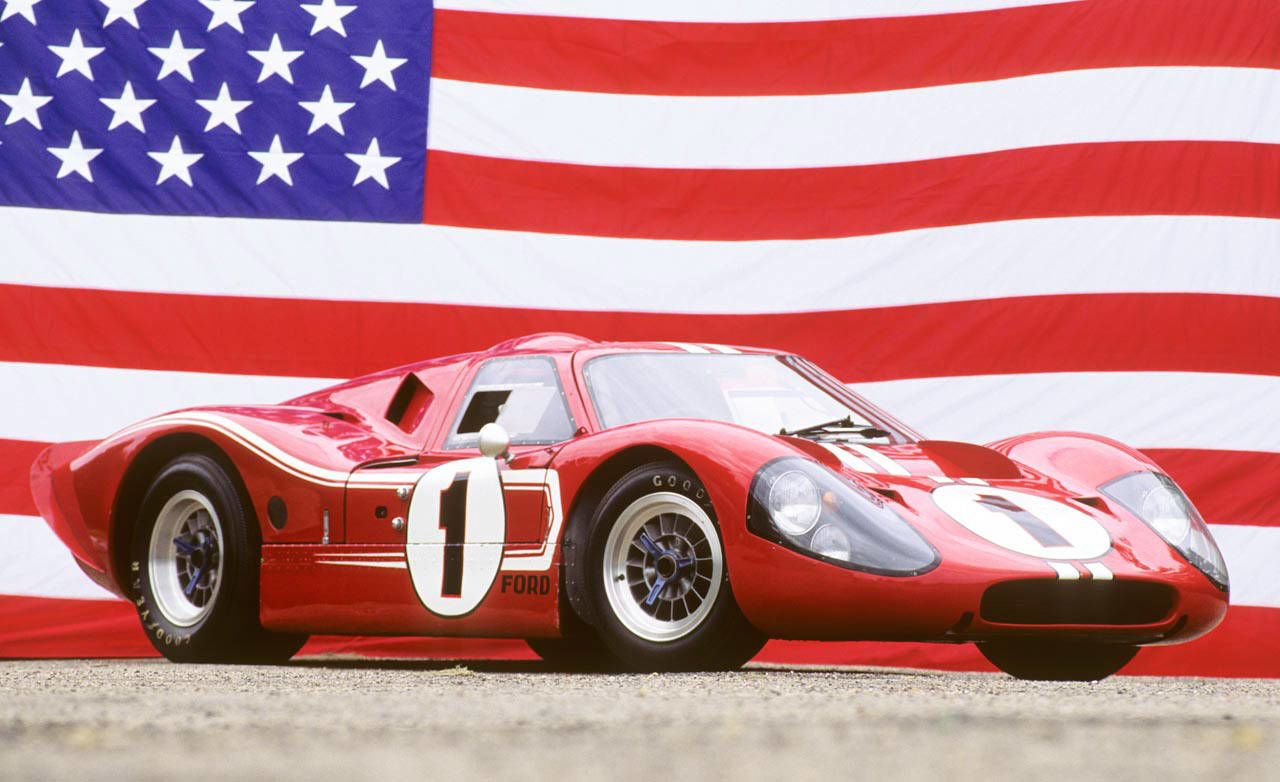 Ford GT40 Mk IV
This is the one that makes Italian and German car makers sweat at night
The Mk. IV ran in only two races, the 1967 12 Hours of Sebring and the 1967 24 Hours of Le Mans and won both events.
http://www.roadandtrack.com/car-culture/g5273/photos-1967-ford-gt-40-mk-iv/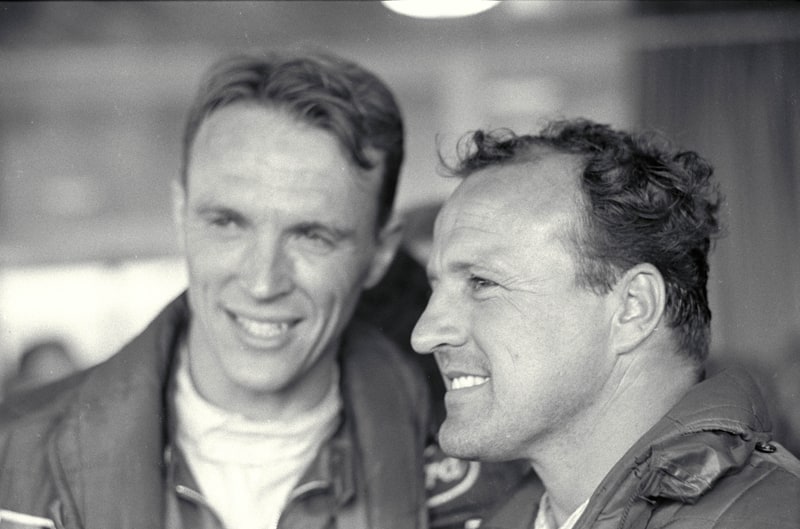 Just a couple'a good ol' boys - Dan Gurney and AJ Foyt
http://performance.ford.com/series/...ons-of-ford-performance--mark-iv-engines.html
If you can't beat them, change the rules. That's the only way the Europeans could beat this car.
The Ford GT40 had a long and interesting history.
When Ford wanted to go endurance racing they went to Eric Broadley and Lola Automobiles in England to design a chassis. Ford hamstrung the English by demanding that the chassis be constructed of steel because Ford was more comfortable with this than aluminum. As a result these cars were seriously overweight.
They started with 255 cubic inch small blocks and switched to 289 cubic inch small blocks for the production Mark Is.
If a little is good, a whole pile more is a whole pile better. Ford went with the 427 cubic inch FE big block for the Mark II
The Mark III was a street version of the Mark I and sold to the public in England. 7 were sold. The 289 was detuned to 335 hp.
Ford decided to get serious and totally redesigned the GT40 in the USA by Kar Kraft using aluminum and modern construction techniques.
The GT40 Mark IV is the only time there was a totally American victory at Le Mans. An American car with an American engine driven by American drivers and an American team.
2004-2006 Ford GT
https://en.wikipedia.org/wiki/Ford_GT
Supercharged 5.4L modular V8
A pretty well executed redo of the Ford GT40 Mk III
2016-2020 Ford GT
3.5 liter twin-turbocharged EcoBoost V6 engine making 647 hp
Well, I guess if you go to Home Depot and have to bring some 2x4's home you can stick them in that tunnel.
Okay, okay, it's not THAT bad looking, and it may be aerodynamically efficient, but it's just got too much junk on it.
Oh, and in case you are wondering why the new cars are Ford GTs rather than Ford GT40s, the brain trust at Ford forgot to copyright the name GT40.
A company, Safir Engineering Ltd. copyrighted the name in 1985. In 1999 the name was transferred to Safir GT40 Spares Inc. which makes spare parts for the original Ford GT40s. Safir offered to sell the name to Ford for get this, $40 million! Ford declined.