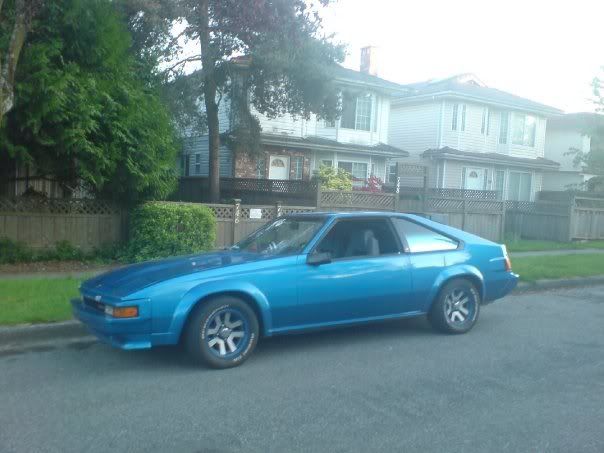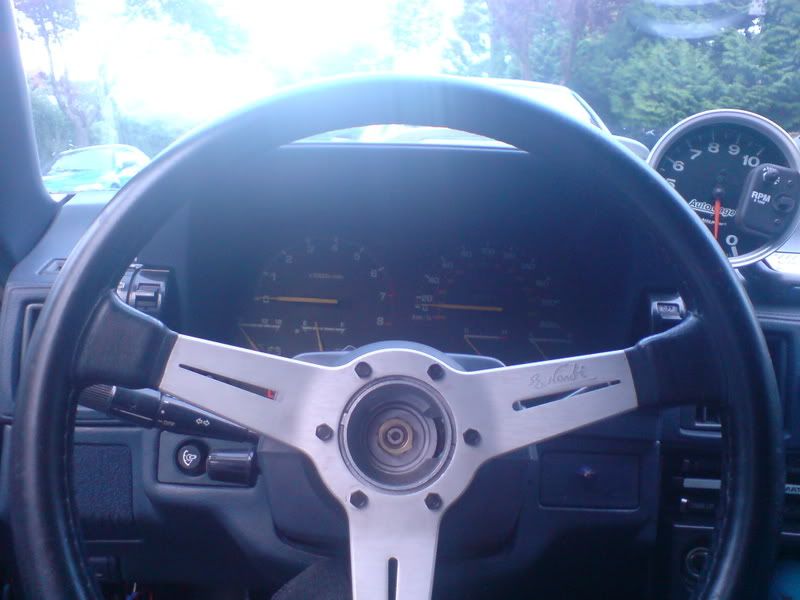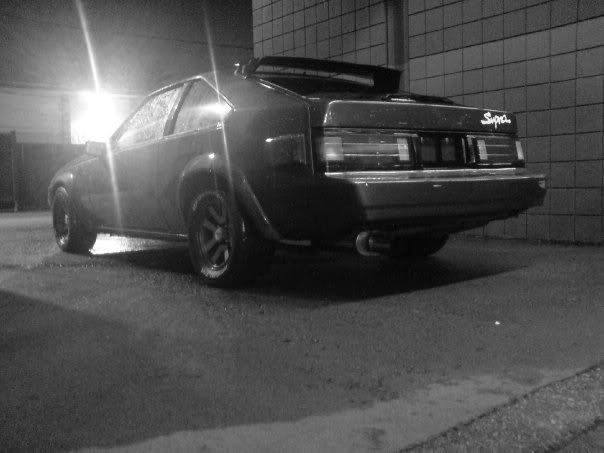 plans arent working well, and this car is just stretching my budget. great car to drive though.. but i need something that i could get around with without working on it. loved every minute driving the car. a little attention on this car and it'll be perfect. the most important components on the car are basically done. just air care it and go! just hope somebody would take over this project. the car is completely driveable, no overheating and such. she catches a lot of attention out on the streets... being a colored in that shade of blue.. perhaps one of the cleanest Mark II Supras left in vancouver... this car is a great alternative to the 240SX or AE86...
- chassis: 205k
- car equipped with 3.73 rear end w/ LSD
- swapped in low mileage (90k) 5MGE motor from a 86' cressida (more compression, 160hp 161lb/ft stock), swapped in a used W58 5 speed from a celica of the same generation
- new clutch
- all gaskets and seals replaced during engine swap
- has street ported heads
- custom exhaust (larger than stock) with magnaflow muffler. currently running with test pipe (nice gurgle fron the inline 6, yet it doesnt sound ricey at all)
- all fluids topped up and flushed
- autogage racing tach with shift light
- almost new BFG T/A's 245/50R-14 90% tread left..
- shaved door handles, 84 front apron and bumper, custom dodge blue paint job done by previous owner.
- painted and cleaned oem rims
- alarm
- eibach springs, KYB shocks
- TRD chipped computer
- Nardi steering wheel
- power window, door, locks and sunroof all work and no leaks
- lots and lots of spare parts left (and complete set of wheels + tires and winter tires too.. spare top end and various other parts.. also an AP racing clutch)
- bills and receipts with car included
- car needs aircare.
- front bumper currently primered.. ready for paint
car is basically 90% complete.
see what you guys have to offer... no parting out though. would consider a reasonable offer at about 2500obo... (engine and tranny swap and other new parts to make her run is worth more than 3k.. and that's exlcluding how much i bought the car for.. T_T ) PM me or email me:
[email protected]