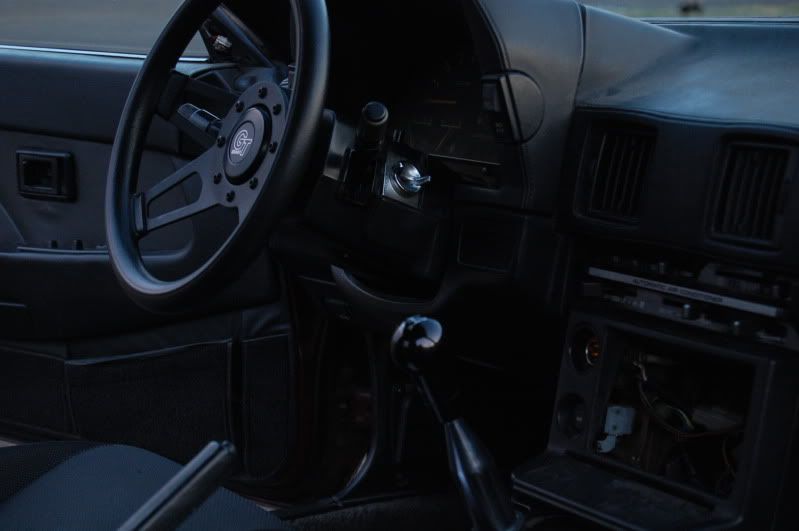 Although I have owned this supra for nearly four years, I haven't felt as though it has deserved a full blown build thread until just recently. The car has transformed significantly since I purchased it in March of 2007. Just prior to purchasing the car, I faltered due to my young ignorance, and blew close to two grand on a beat up old mkIII supra. Luckily, through the purchase of that crappy car, I was able to meet Damon. Damon set me up with the previous owner of this car, and we made a sweet deal so that I could drive her home. The mileage was high at nearly 230,000 miles but the car ran strong and was basically stock. This left me with a wonderful starting point for the build that has followed.
This is how the car looked when it was in Andrew's possession. He loved to keep it all polished up.
At this point I was still in high school so money was tight. Besides replacing the struts with tockico blues, and the rear springs with Raptor's standard height dobinson springs, I drove the car as it was for quite some time.
A few months passed, and I had a blast learning to drive the car. I could already see its potential. I loved the way it cut through curves, even on those ballooning 60 series sidewalls. As I collected money for the build, I started to consider what my ultimate goal was. I rode along in many different cars, including Damon's 12 second 7m car and at least one 2J swapped mkII. I decided that boost was not for me, as my budget was far too constricting, and I enjoyed the snappiness of the naturally aspirated straight six. But more importantly, I was more than happy with the power the car made as it was.
During my summer after graduation Damon and I tackled a few of the cars major flaws. For one, the original hatch was rusted beyond sensible repair, so I replaced it with a rust free hatch that I painted black. I painted the bumper black to match as to keep up with the European styling the car came with from the factory. The wheels and tires were also in need of some help. I bought some new rubber (avid st's I believe) and rattle canned the wheels black. To help my 4x4 height status, I cut one and a half coils out of the standard height rear springs, and installed ground control coilover sleeves at the front end of my car. If I remember correctly, I upgraded to brembo front rotors with metal master pads at the same time.
This is how she sat within a year of me purchasing the car.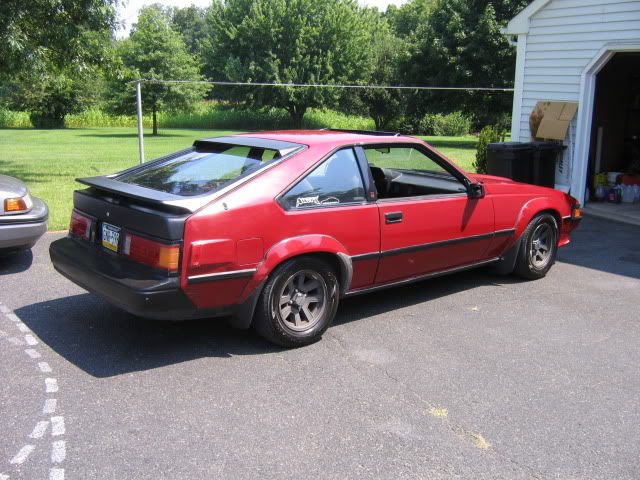 The improvement these parts made was astounding. I felt like the car was a whole new monster eating up the corners. I felt like I owned a race car. To keep up with this theme, I gutted the back half of the car and installed some light weight late model celica seats, as 240,000 miles had taken its toll on my black and gray leather interior.
By this time I was attending college out at the main campus of Penn State. I was not allowed to have the car out there, but I was fortunate enough to have a garage space here at my mothers house so that my car would not rot in the elements. The car sat on the back burner for probably two years, with only minor additions with each consecutive summer.
Fast forward to March, 2010. I landed a solid paying summer job landscaping, and I had the intention to burn every last bit of the money I earned on this car. Believe me, I did.
Over the course of the summer, I made the following additions to the car:
Brakes:
Cressida front conversion
Metal master pads all around
RR 6 line stainless brake lines
MkIII aluminum master cylinder
Suspension:
500lb springs in the GC front sleeves
Kyb AGX adjustable front struts
Addco sway bars
LJM front strut brace
TCS rear brace
Every Superpro bushing available
Wheels and Tires:
Rota RB-R 16x8 +4 offset
Dunlop Direzza Z1 Star Spec in 225-50-R16
Intake:
RC intake tube
RC cold air kit
K&N high flow filter
Exhaust:
Ceramic coated Doug Thorley header
Raptor 2.5" exhaust w/ test pipe
Misc. Engine:
MkIII radiator
NGK wires
G-Power spark plugs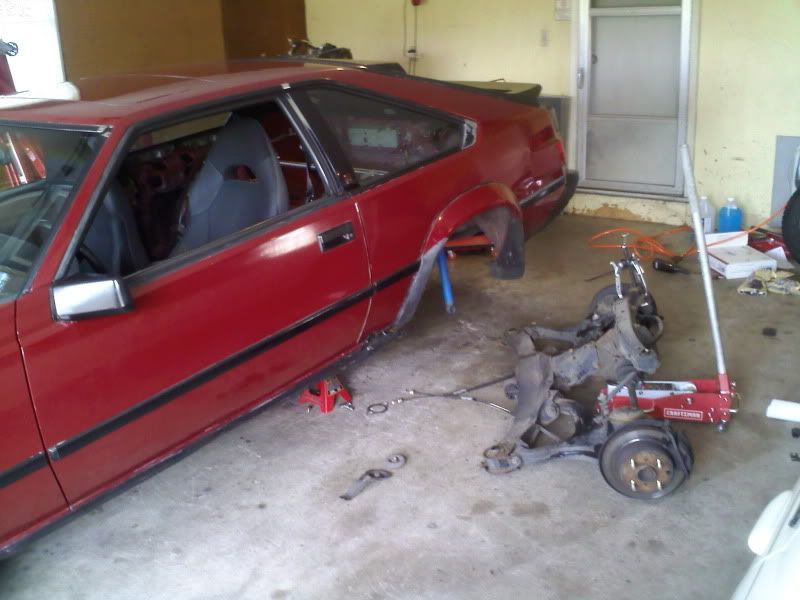 I thought the car was impressive in the corners before. Hah. It is absolutely incredible now. It is so composed, so responsive. There is no bump or crack in all of PA that can unsettle this car. When it's time to slow things down, the cressida brakes do a fantastic job of scrubbing unwanted velocity. With the addition of the new wheels the car began to look the part too. The sweet exhaust note will turn your head, and the wheels keep ya looking.
The summer ended and I was tickled to death with what I had accomplished with my car. Unfortunately, my love for the rev limiter took its toll on the tired old 5m. Every traffic light elicited a cloud of blue smoke from the tailpipe. She was consuming a quart of synthetic oil ever week, or every two gas tanks (whichever came first). I was very fortunate to score a low mileage high compression 5m in October, and I knew I would be swapping it in soon. As its last hurrah I took the car to the autocross course. Although I didn't win anything, I had an absolute blast. I was within a few seconds of full blown racecars on track dedicated wheels and tires. I was kicking the ass of cars that would walk away from me on the street. Life was wonderful.
The 5m did not approve of this. Within a week oil began pooling on top of the 4th cylinder, seeping up through the head bolt. If I had the urge to let into it, I'd leave a steady cloud of nasty black smoke. It was time to install the new 5m. I decided to take it to the next level, though, and drop in Raptor's 6 puck feramic clutch, billyM's shift bushing kit, and synthetic fluids in a low mileage w58 with the fresh 5m.
This was the first time I'd ever actually installed a motor. I had pulled two in the past, but never had to consider getting the car back up and running after that.
Once I finished dropping in the motor, I primed the oil, re-installed the efi fuse, and held my breath. She fired up first try, and I was ecstatic. Even before driving the car I could tell that I had been missing out. She was just begging to be revved, with a sharp distinct growl out the exhaust with each twist of the throttle linkage.
With the interior reassembled it was time to experience the shiftgasm. A shiftgasm it was. The clutch pedal feels stock, but the disc bites viciously if asked to. The gear selector slides into each gear like butter, but is held precisely into its proper position thanks to the new bushings.
The following weekend, Damon and I took her to the track. We kicked some serious ass, but I'm going to leave you hanging on our results for a little while longer here.
The following day I washed her up and took her out for her first real photo shoot. I'll let the photos speak for themselves.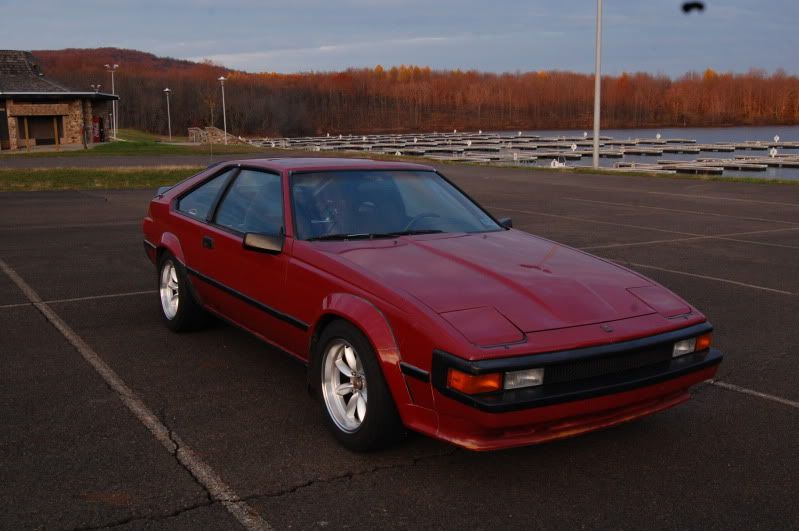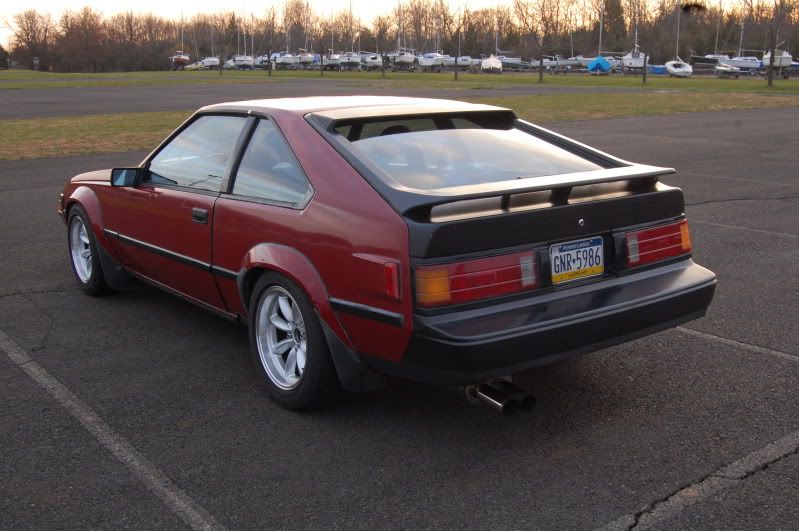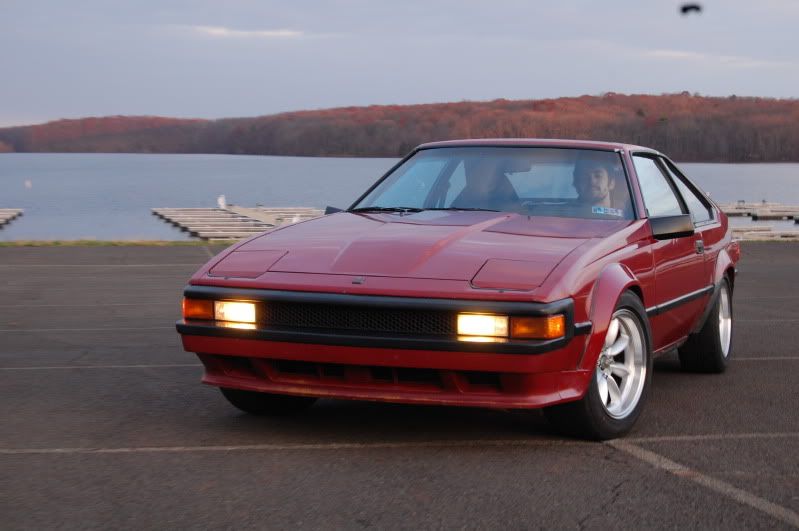 I love this car. I could not have anything comparable in terms of quality for the speed for much less than I have invested into this car. Every part that I have purchased has a purpose, and each part carries its weight well. I am so thankful for the resources that are available to me, whether it be Damon's advice and help wrenching, George and Aaron's fantastic products, or the collective knowledge of this forum and its members. I am thankful for the opportunities that this forum allows, and the people that I have met through it. I am thankful for the experiences that this car has brought me.
Looking into the future, my intention is to build a solid long-block. I have a 6m hanging in my garage that made nearly 170 horsepower on the dyno a few years ago, and I have big plans for it. Within the next year I will have the first recorded naturally aspirated 6m mkII in the 13's, and I already have a huge head start. I will end this post with the results of my track outing. Keep in mind that this motor has all original internals, and I'm still running the terribly restrictive stock air flow meter.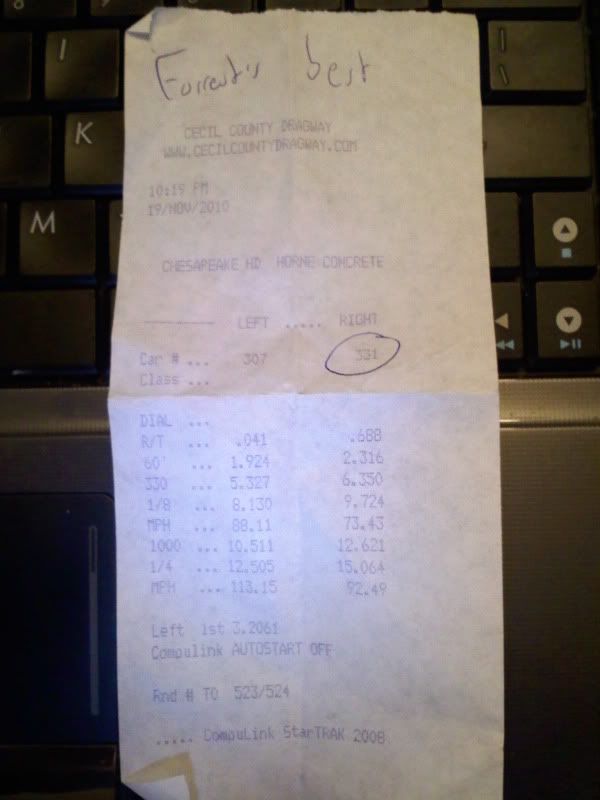 But wait, there is more
This is the video that corresponds to the time slip seen above. I apologize for the terrible quality, but you can get the gist of what is going on. Your eyes aren't lying, that is a 14.78.
http://s158.photobucket.com/albums/t98/lnumbp/?action=view&current=1119002227.mp4
If you have made it this far, thank you for your time. I am always open to feedback and constructive criticism. My car would be nothing without it. As I continue with my life and with this build, I continue to stick to my motto: function over form.
-Forrest