Discussion Starter
•
#1
•
Hey Folks;
Now that the first group buy is coming to a end I wanted to see who has some serious interest in getting a top secret style hood? In order to get the Advan to make this hood they are going to need a good condition OEM hood which they will have to destroy. It will take 2 months AFTER all payments have been received and I need to sell 10. If we don't get 10 then my group buy will be just for the OEM style hoods. For those that don't know this is what this looks like here's is Tanya's PS version: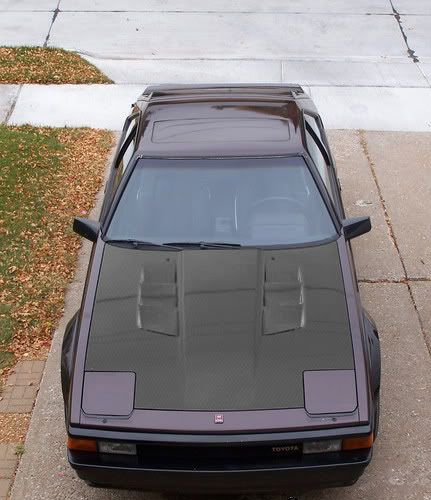 Here is a MK3 version, please note that I would make it without the small vents near the top on the passenger side:
The OEM Hoods will be going for $565 if I sell 10, these are much more complex to make so pricing will be $700 + shipping. I know that's steep, there is NO way that I think we can unload 20 of them and I don't want to deal with that right now so the Top Secret Hoods will be limited to 10.
IF we do this its going to be soon so the only way you should vote is if you have the money in the next 3-4 week, or as soon as I find someone who can get them a hood. If I don't see enough interest in this I'll just run the group buy with the OEM hood for now.