Discussion Starter
·
#1
·
Whats up everybody... Im obviously new here but Im not new to cars. I just picked up an 83 mx63 cressida and Ive got big plans for her. I thought I would register here to pick up some info on swaps and such as I cant really find a good cressida forum.
Anyway, First off Im planning on going 5 speed and five lug. The 5 speed shouldnt be too big a problem.. Ive just got a few questions on how to keep my digital dash functioning correctly and if a 7mge 5 speed will work behind a 5m and what flywheel, driveshaft to use.. ect.. please dont tell me just to search because I have been for a week now and havent found my answers..
The five lug looks to be a chore. Luckily, I have connections at autocomp racecars. Its a fab shop a friend of mine owns here in Fort Worth that builds track cars and suspension components from the ground up. Marty can fab anything so Im going to put it on his shoulders on how to accomplish it. Once he figures it out I already have some evo x brembo brakes that will go under some advan sa3 wheels.. Ive been looking at the 5 lug thread and I might using the late z31 hubs.. maybe we can make them work..
Im also going to do the mr2 struts with coil sleeves in the front and the focus/camaro shocks in the rear.. if there is a better setup let me know.. Did the megan mx73 setup ever get released??
Anyway, I really would love to save my digital dash through this process and my eventual 7mgte swap as well.. so help with that would be needed..
Anyway, I dont have any good pics of my cressy yet but here it is how it sits for now.. Ive already got mkIII seats ready to bolt in as well.. They match the interior and everything haha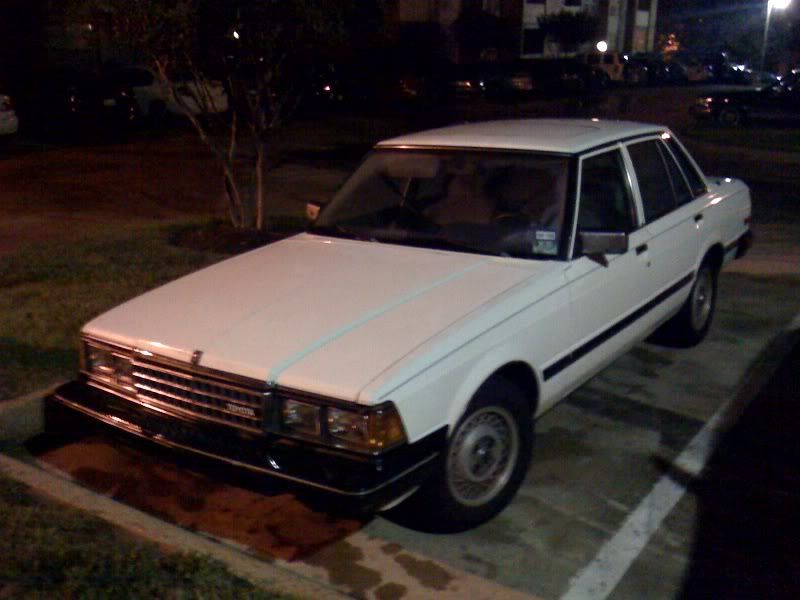 here is a pic of my Wifes Datsun, It used to be my daily but Ive moved on.. Its a little more slammed now but you get the idea..
Any help or info would be greatly appreciated.. Thanks in advance!!:thumbsup: