Discussion Starter
•
#1
•
Been working on this for a while, most of this comes from my main thread on celica-gts.com.
History of the motor! Got it off my buddy out of his 93 sc300 with 150,000 miles on the block with EVERYTHING, all emission components and wiring for $400, but the catch was it had a blown head gasket, or so i thought.
I proceeded to dissemble the 2J and found where the head gasket had blown ever so slightly to leak water into the oil, but to my surprise, on the number 6 cylinder, on the head electrolysis had eaten its way from one water jacket to the combustion chamber, wtf?? No idea what could have caused that, running hose water in the cooling system? IDK. Well the line that had made its way through was no wider than 1 mm, but it was enough to spray water into the cylinder!
Anywho a trip to the machine shop and the head only need light decking to rid the shitty electrolysis made leak.
This is a full rebuild using only OEM parts mainly from Toyota, and some from Denso and Aisin (Same as Toyota shit) plus some go fast bits.
Decided to compile my posts over here for everyone else to see! Enjoy!
Block and crank back from the machine shop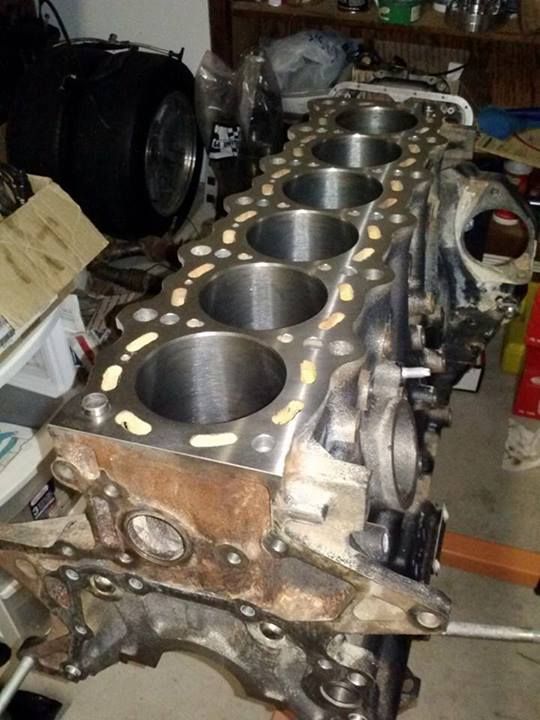 Crank cleaned and polished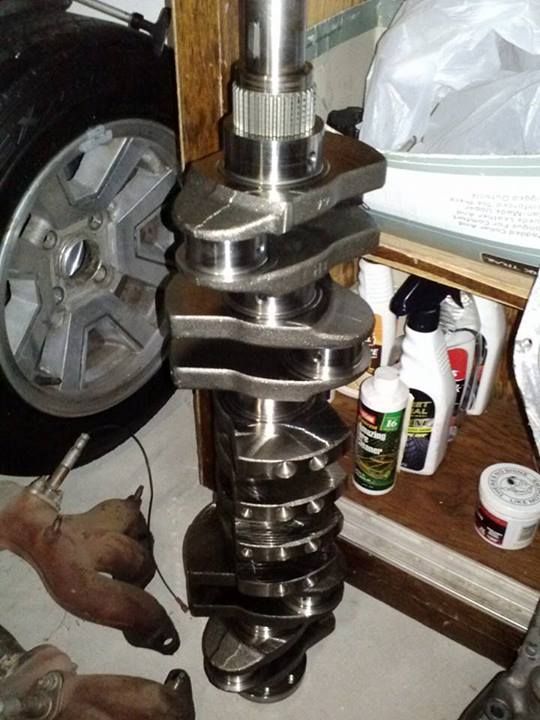 Radiator cooling plate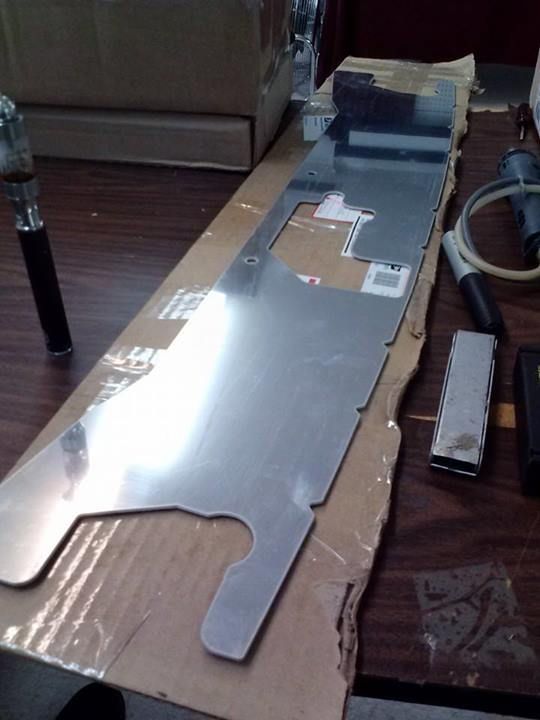 And these goodies came in today! :yes:
Painted the block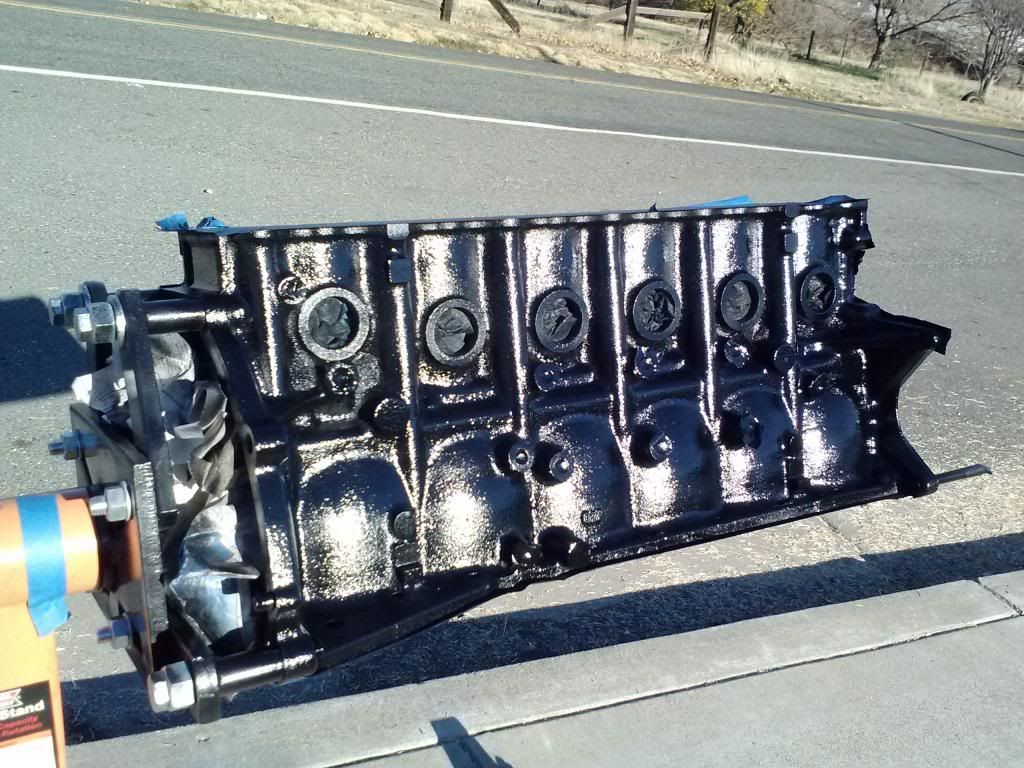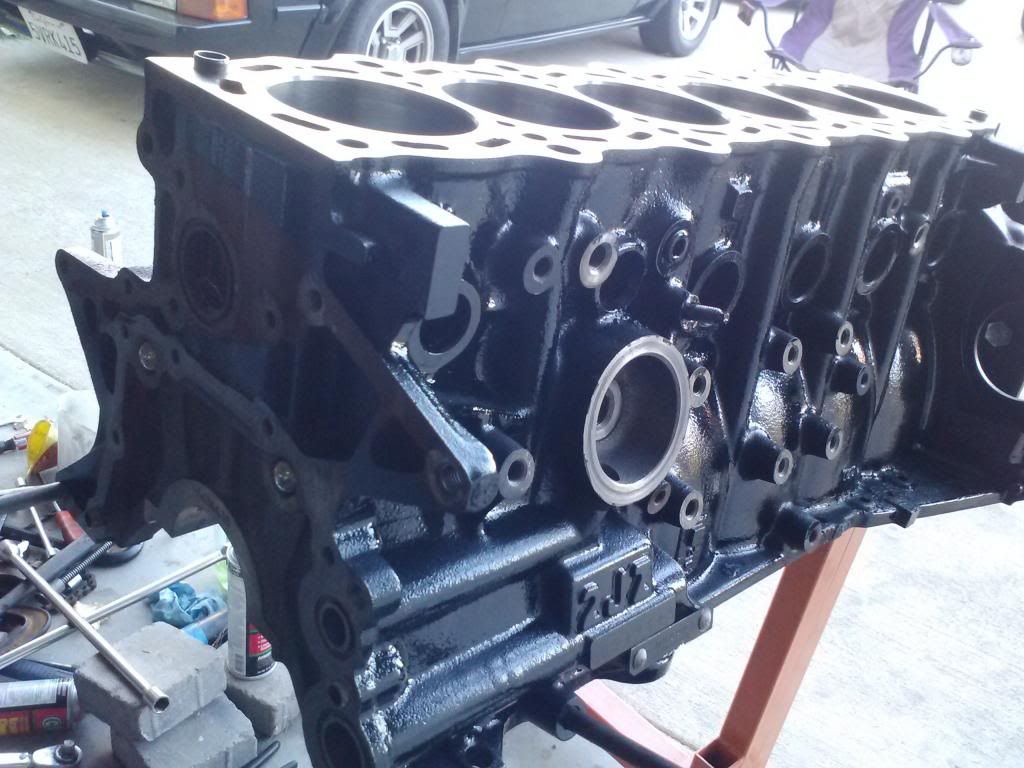 Freeze plugs installed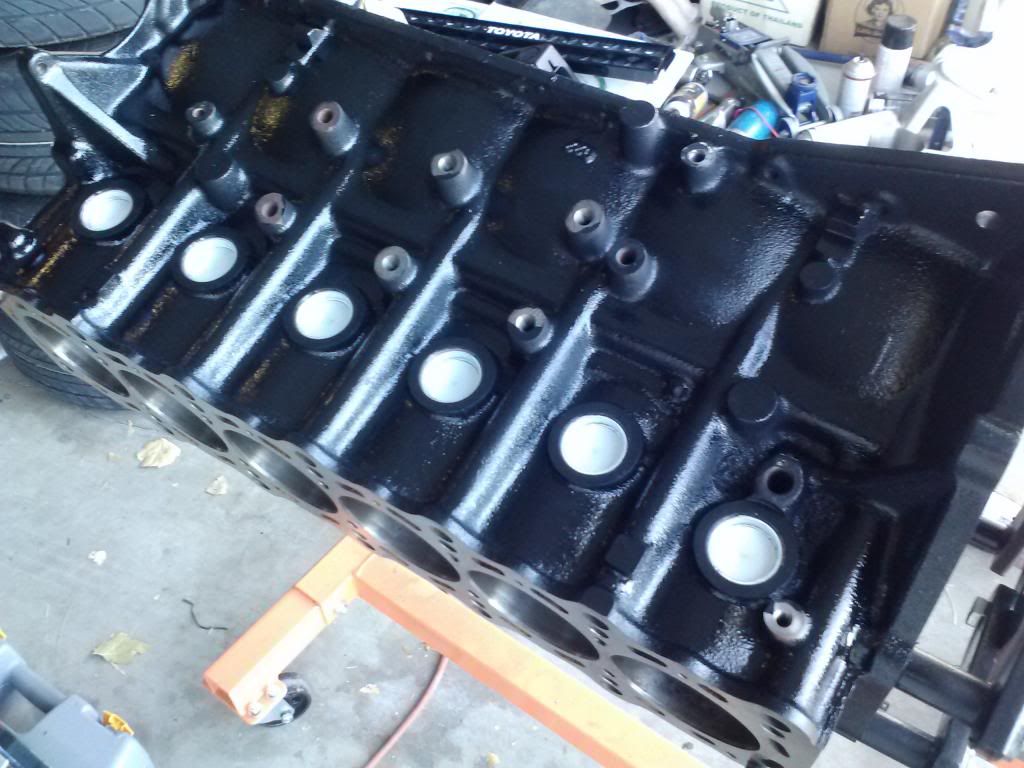 New Toyota main bearings, thrust washers, and clevite lube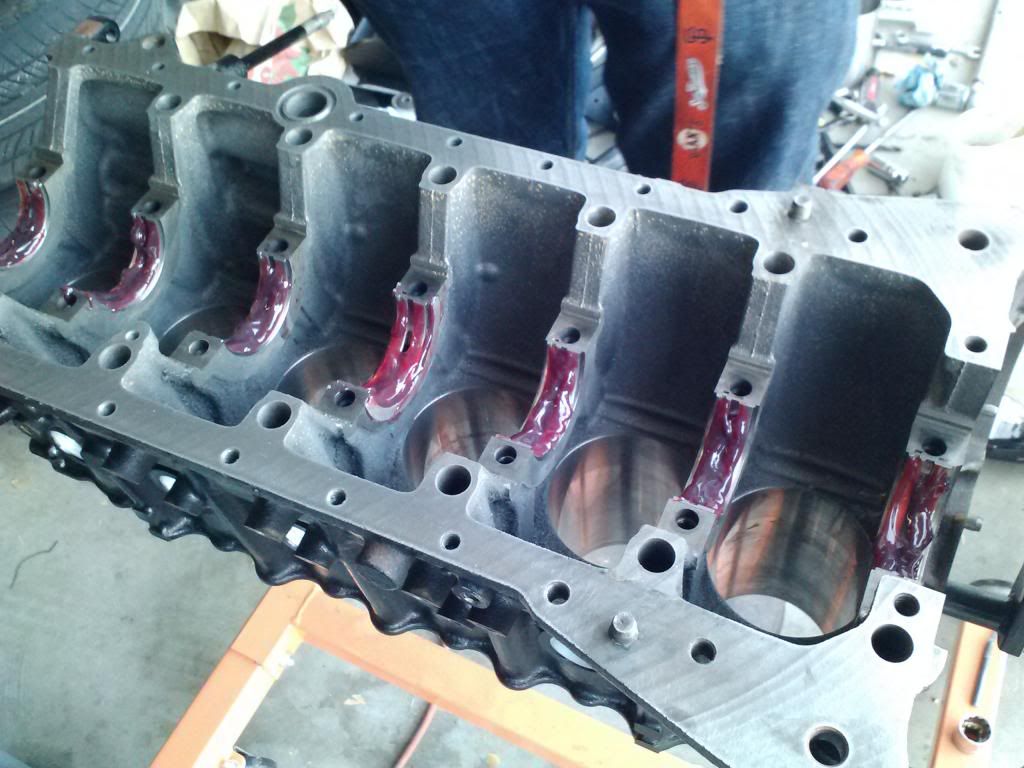 Crank placed in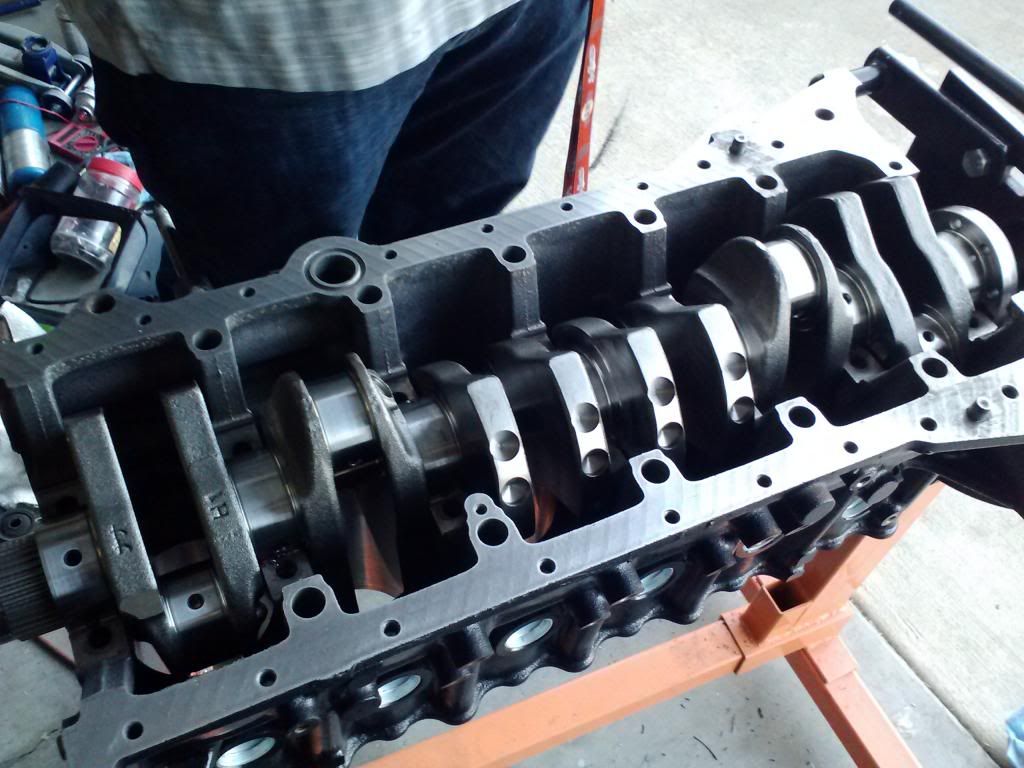 Tightening down main caps
Torqued to factory spec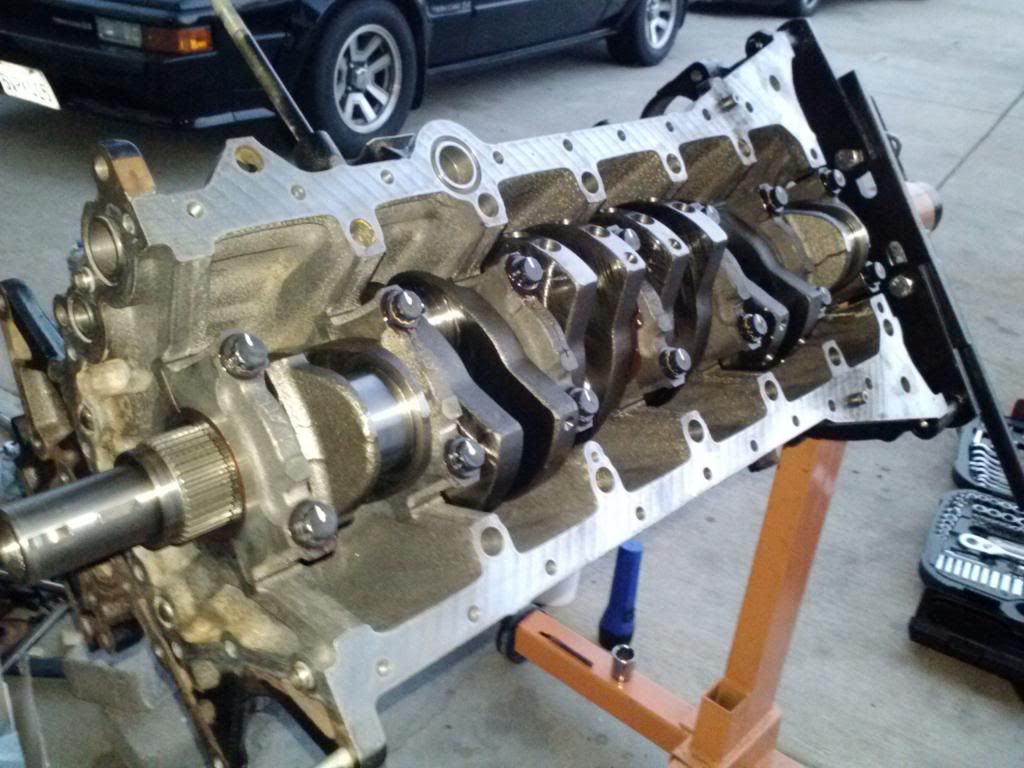 Rod and pistons installed with new rings and bearings. Marking for torque settings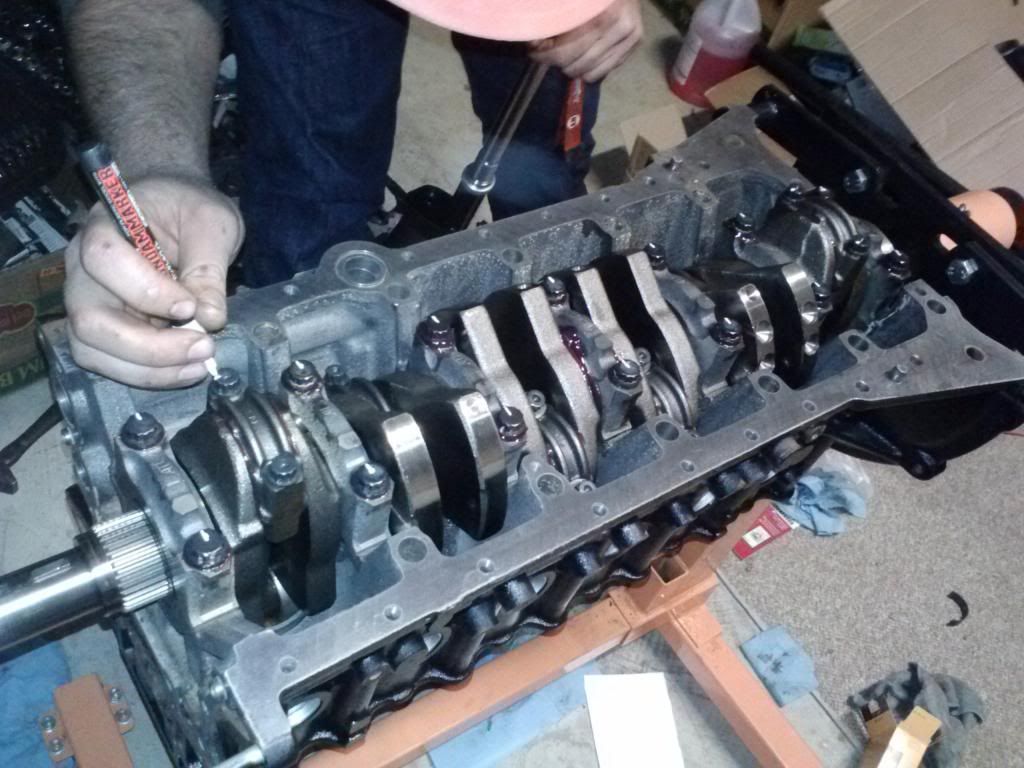 Torqued to factory spec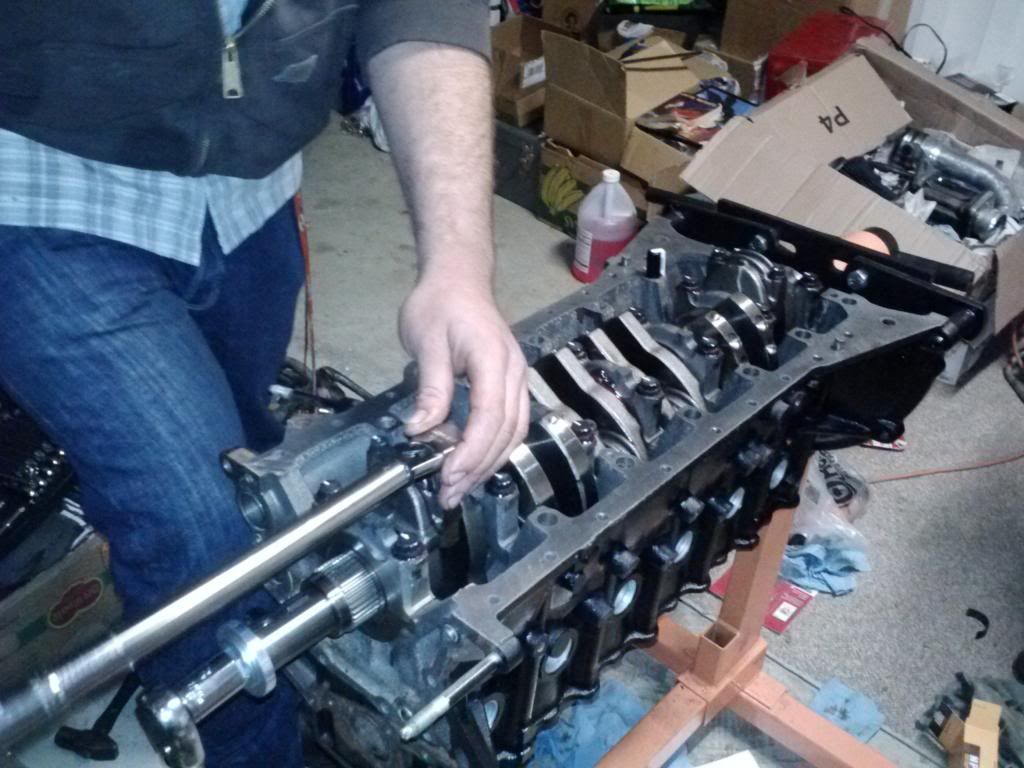 Done!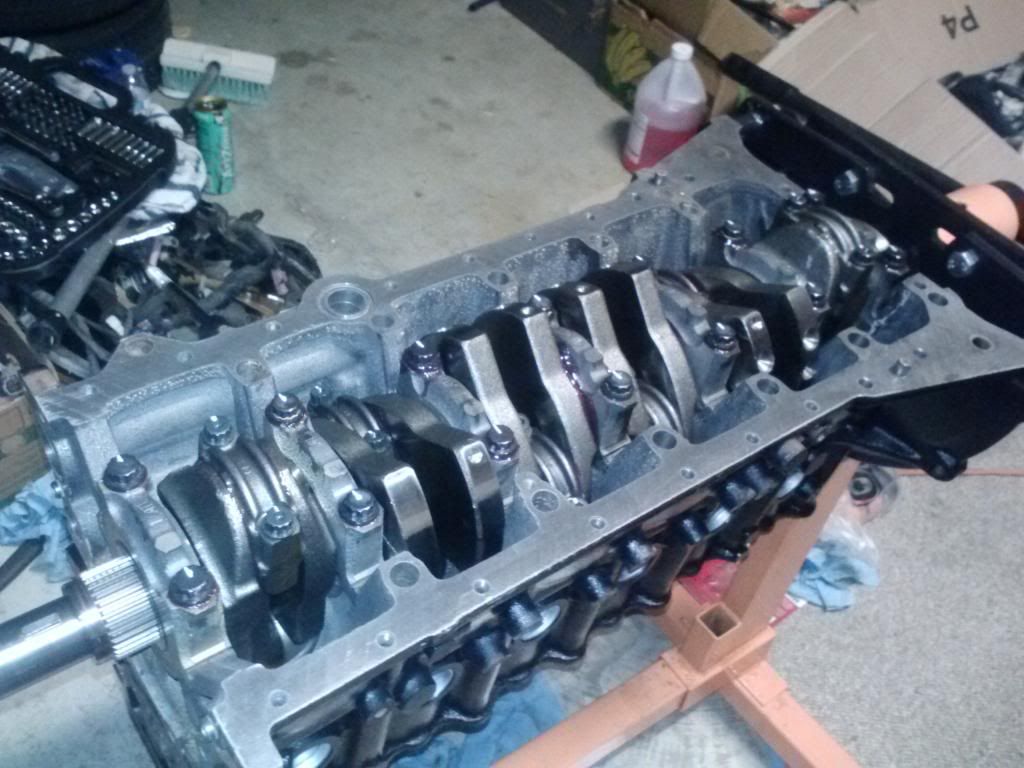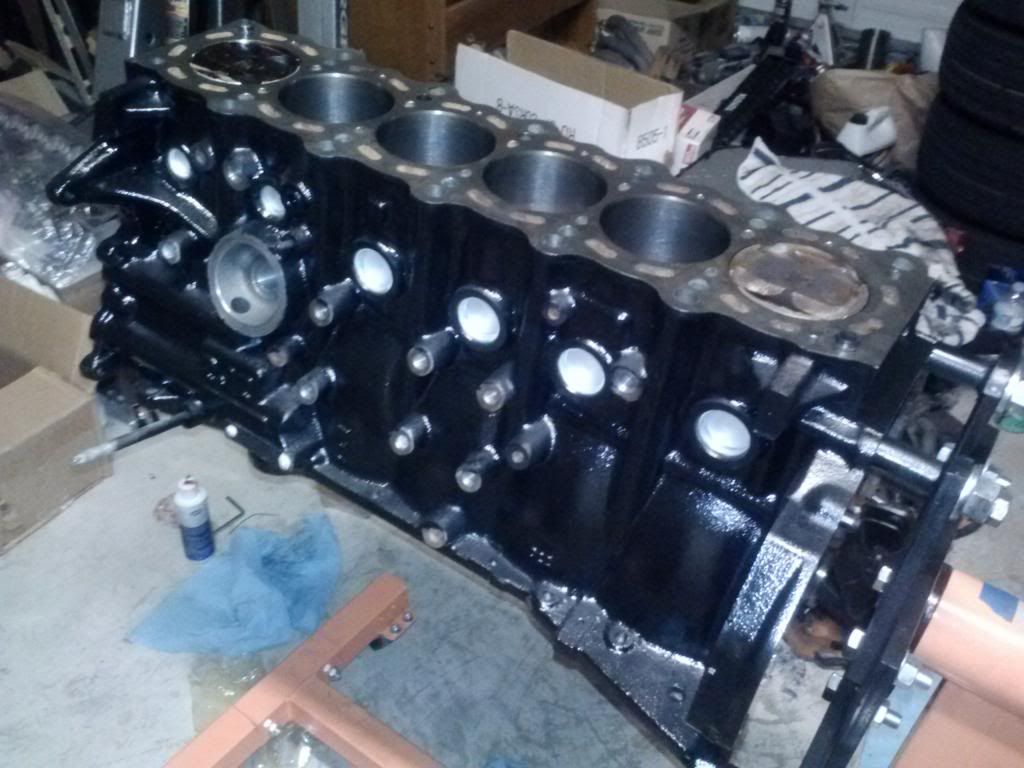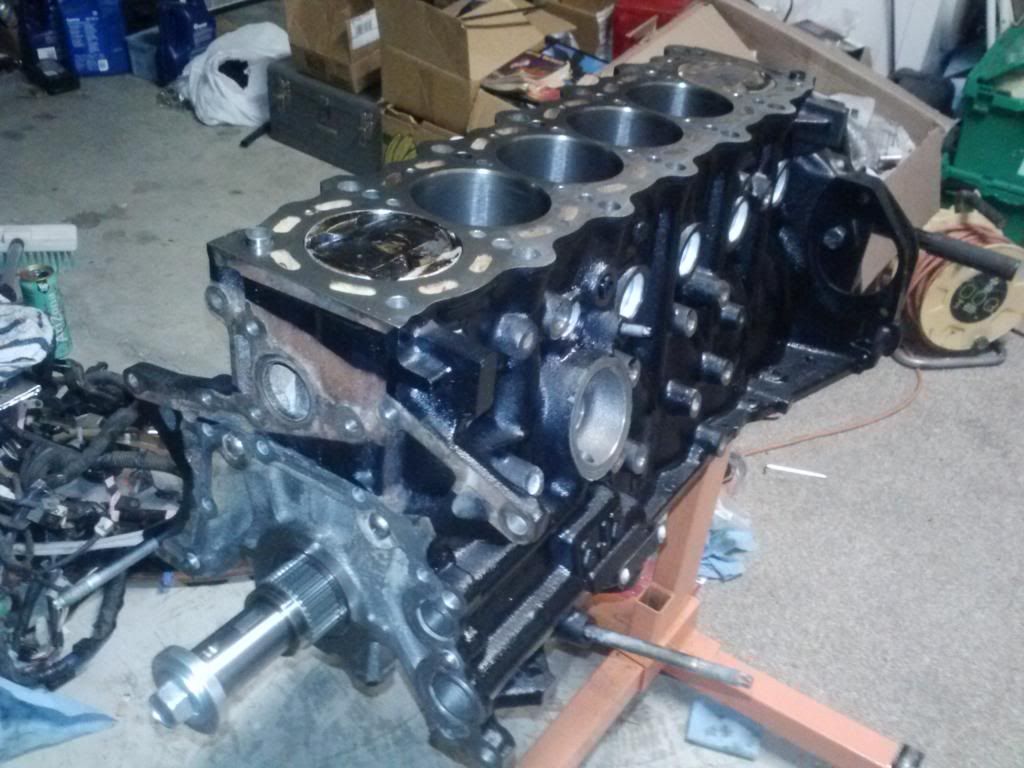 New oil pump, backing plate, and oil pan installed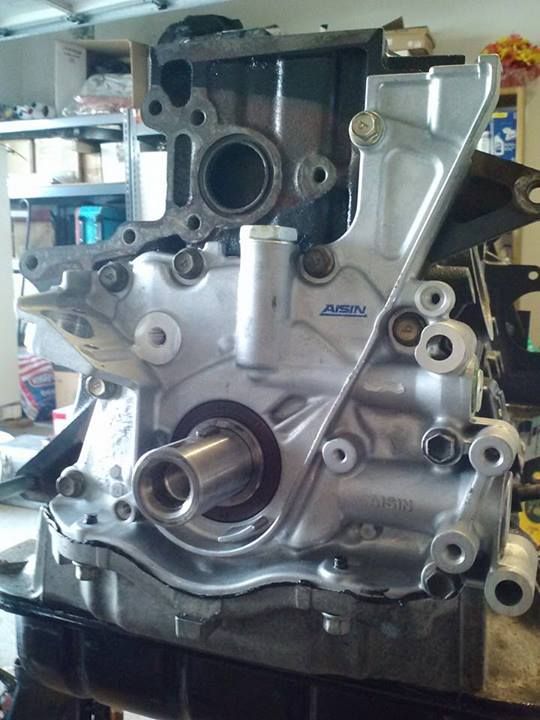 Head placed on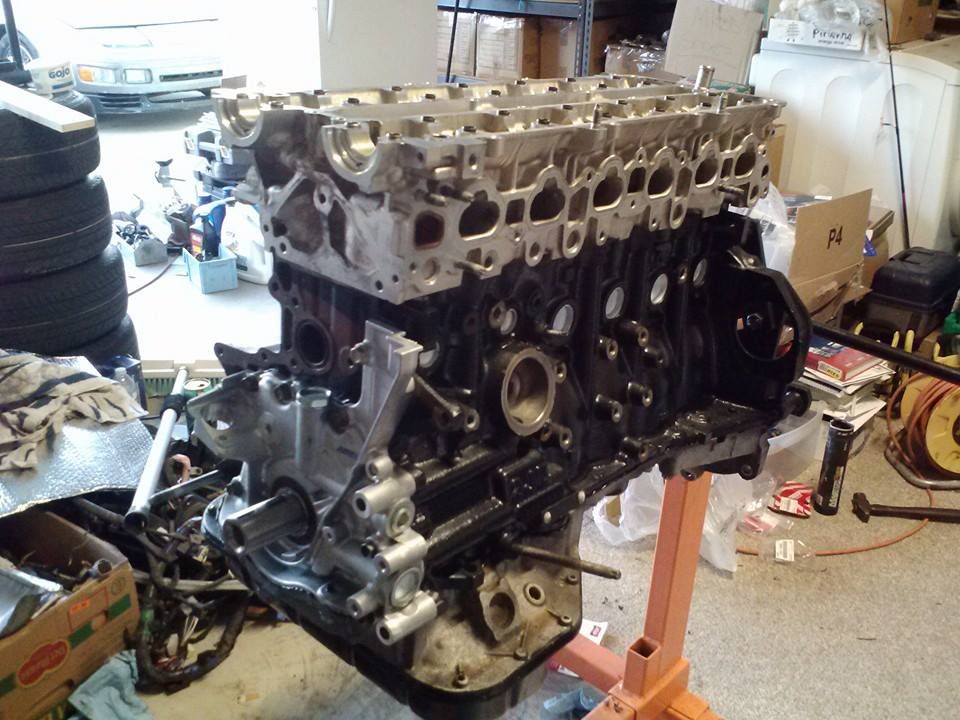 New OEM water pump installed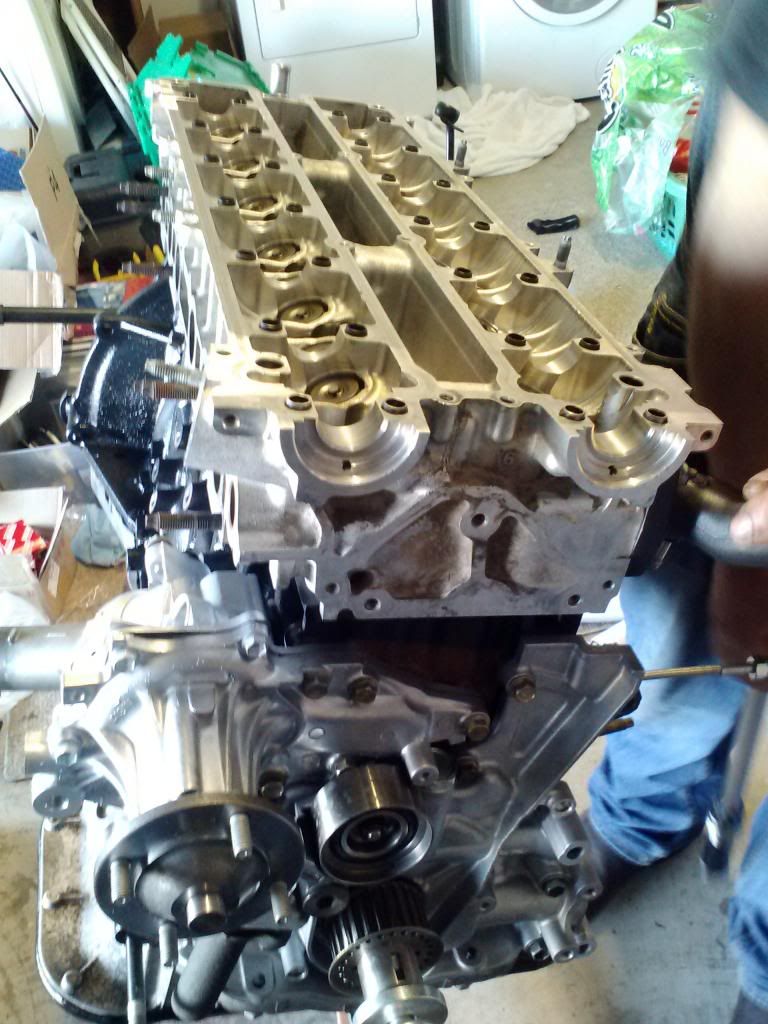 Torquing head down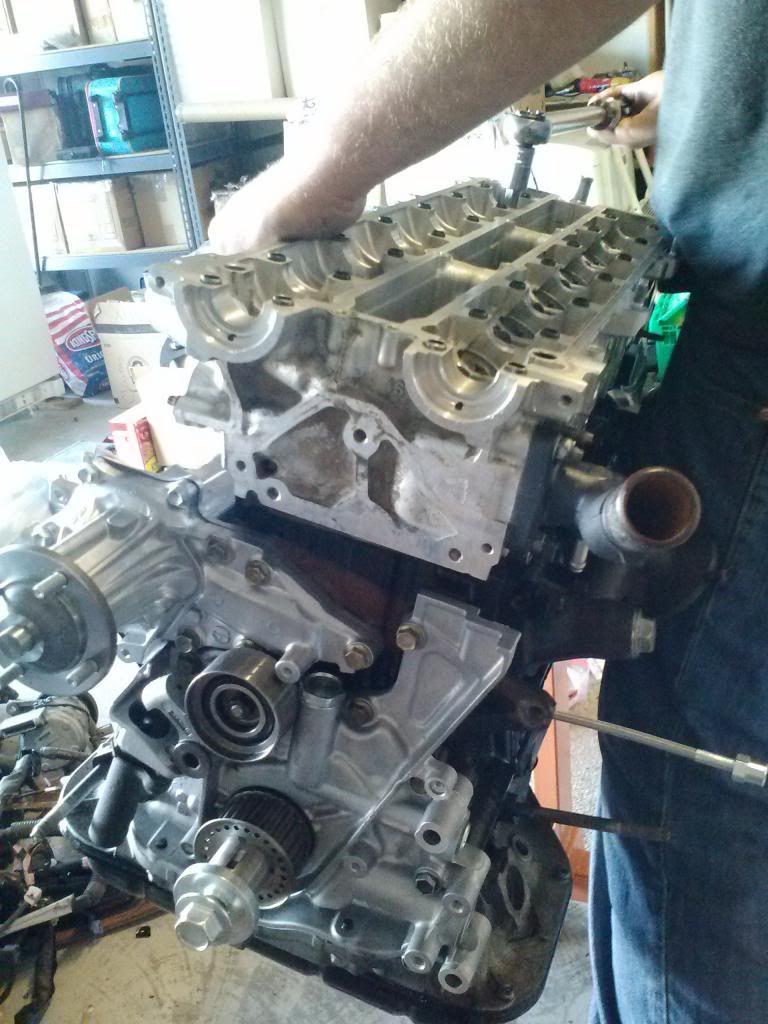 Buckets installed and lubee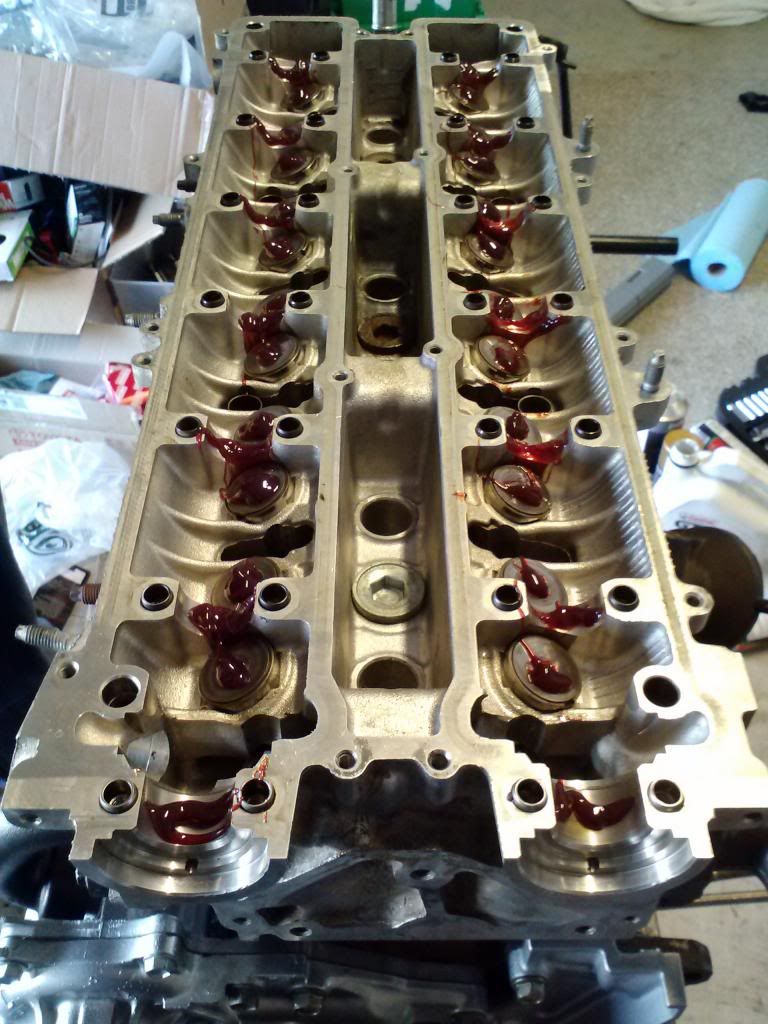 Cams placed in, cam seals, and lube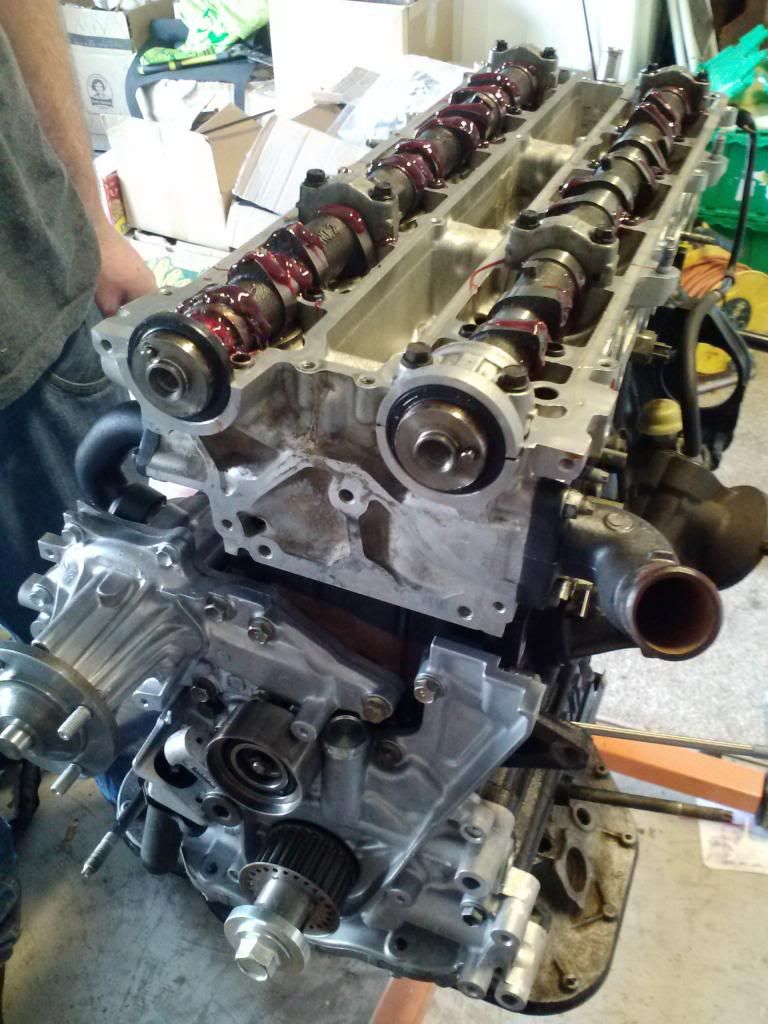 Cam caps torqued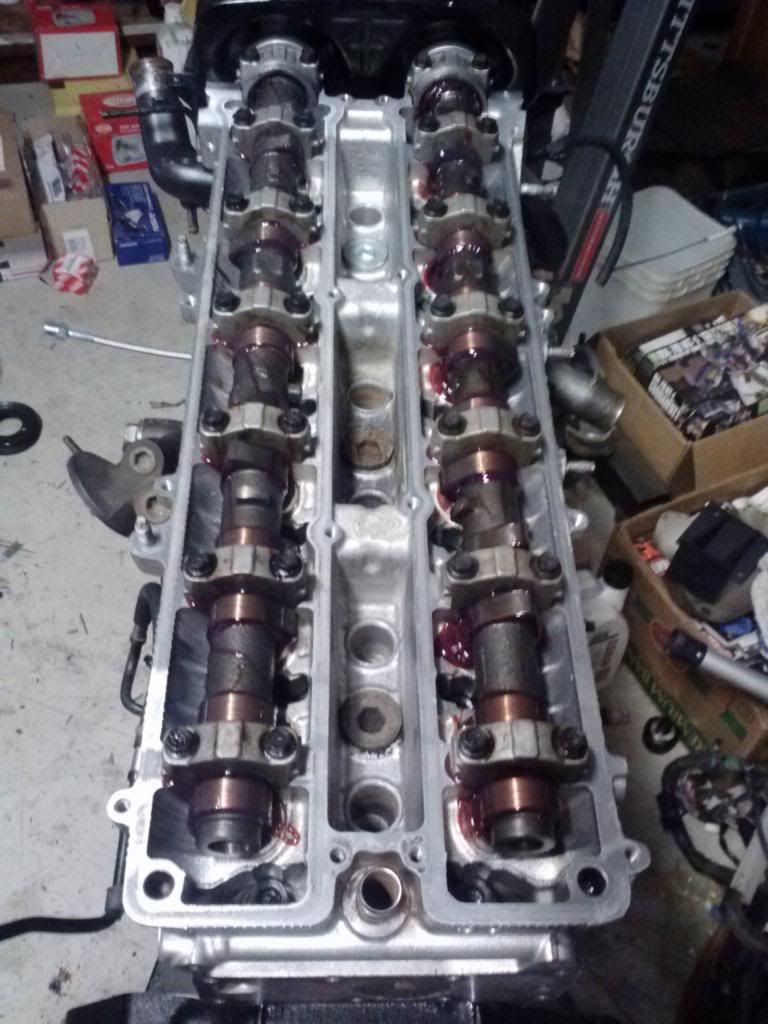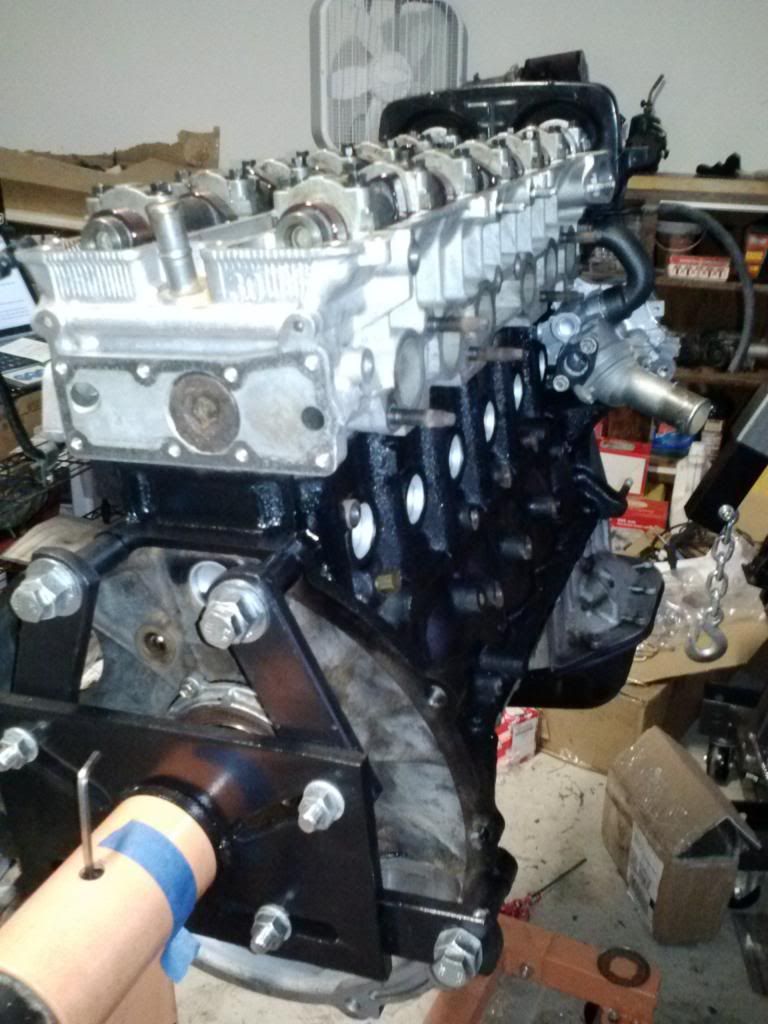 Timing belt installed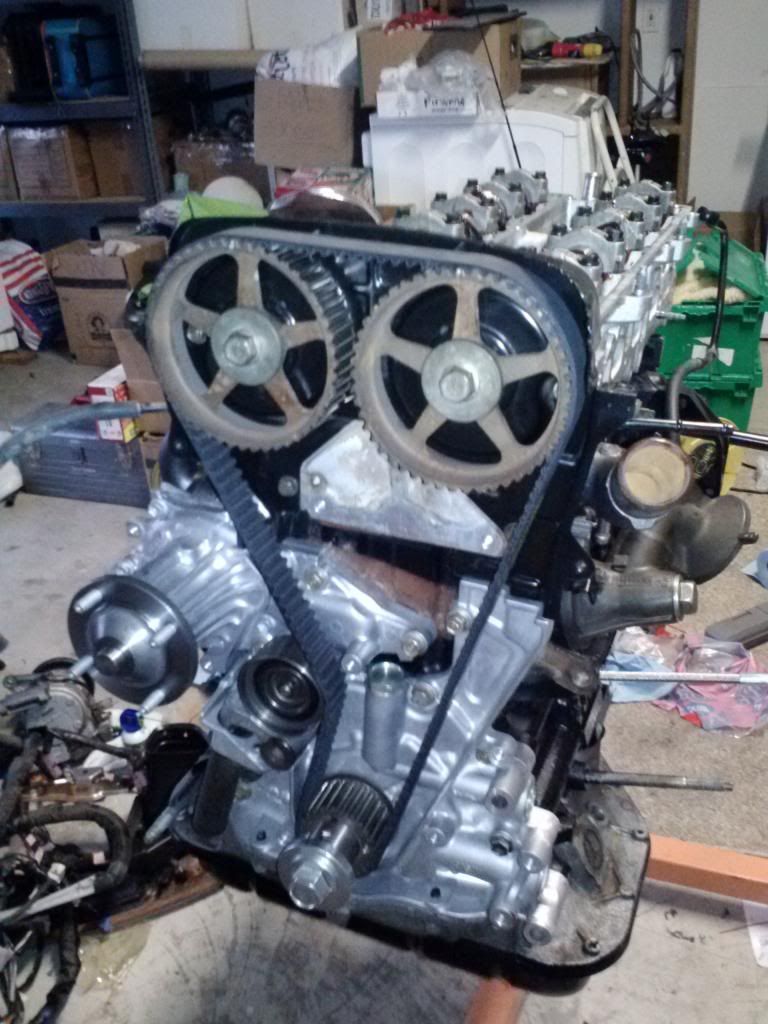 Buttoning up the front end, timing cover, harmonic balancer, and serpentine tensioner installed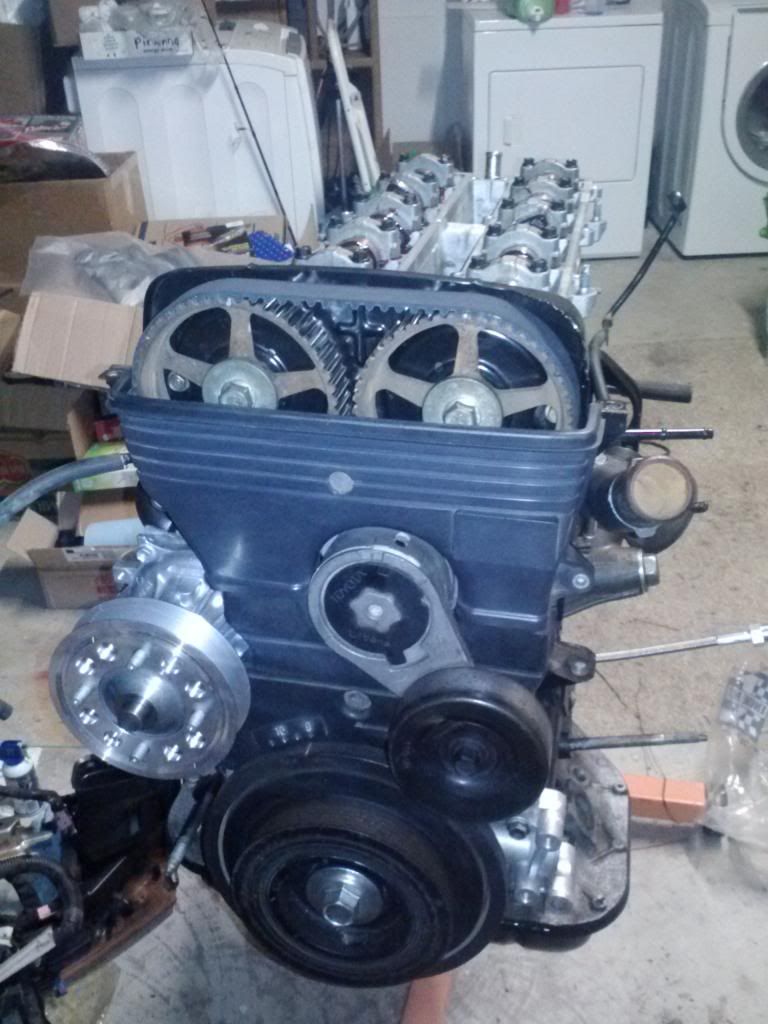 Mmmmm, gold valve covers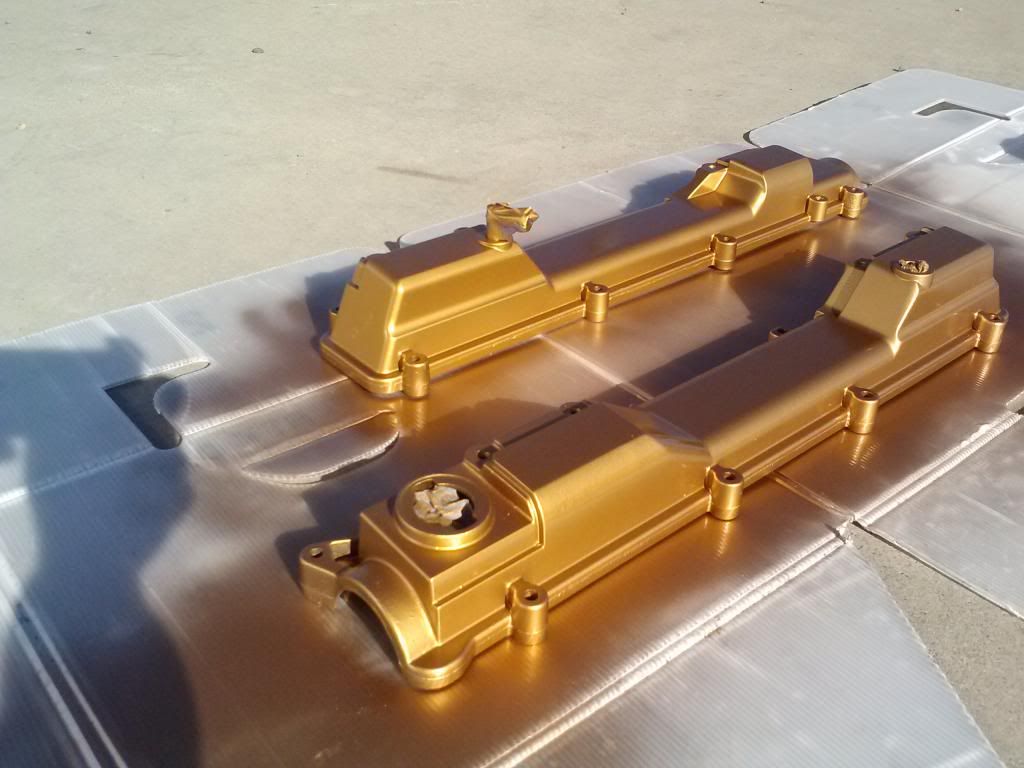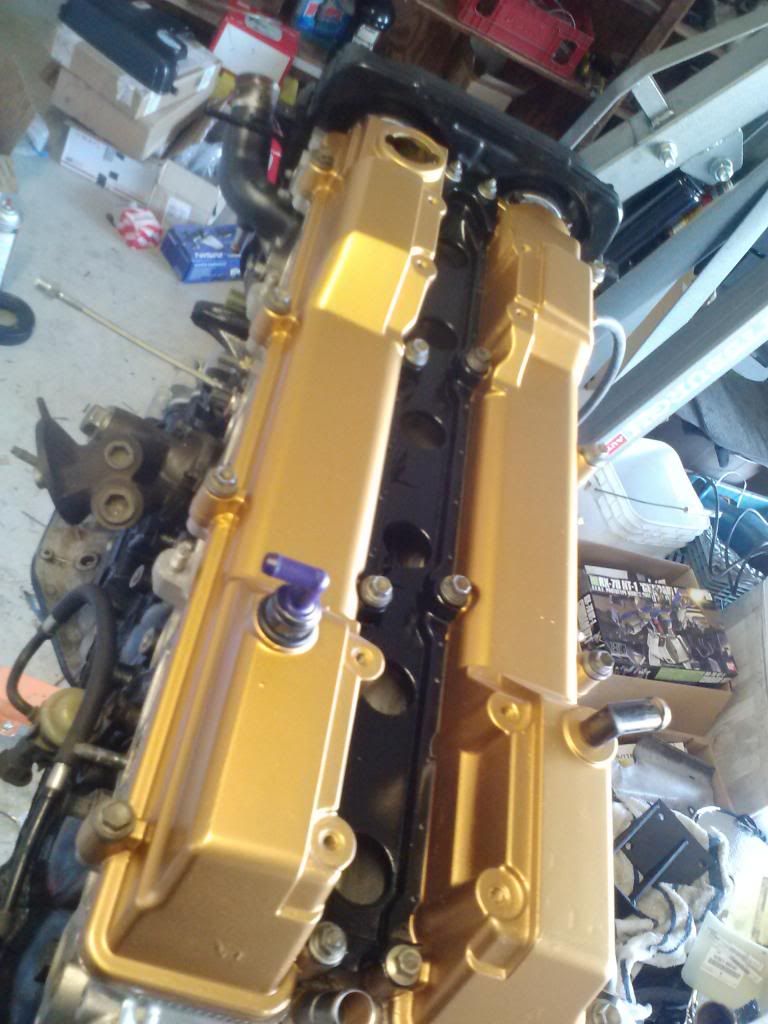 More goodies, OEM Toyota Denso double platinum spark plugs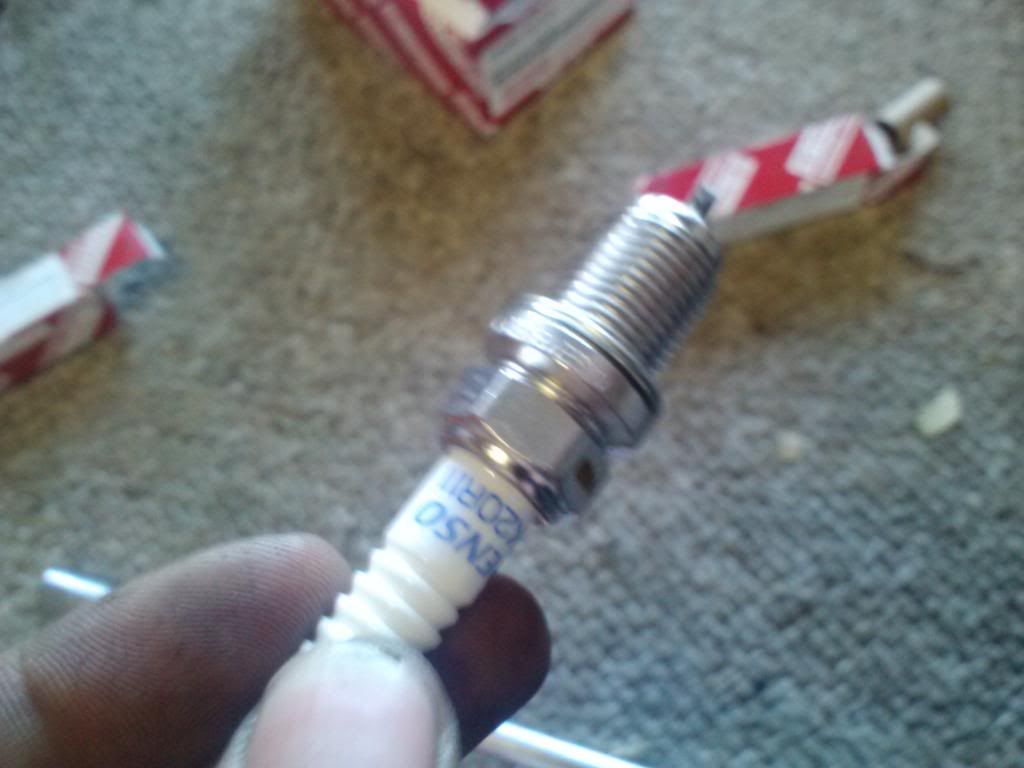 Distributor and wires installed plus cam covers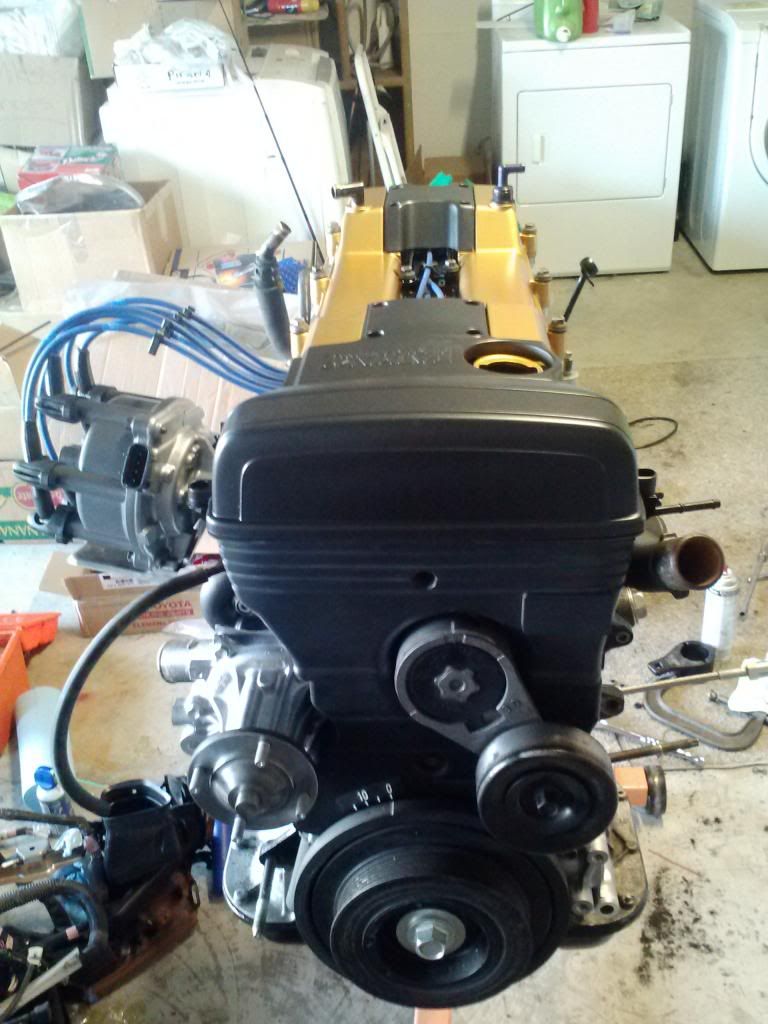 And here's where I stopped for today, more coming soon. 5M is coming out next as this is pretty much done.