OK, BINGO, another option. I went to another key shop and they were able to modify the Yamaha Style key blank to work. The style key is YM63 or X248. The problem with these keys is that they have a raised fin along the outside of the keyway groove above the shoulder that must be ground away to work in the CS 84-86 ignition. Local key shop ground off those fins and cut the key, and it works fine.
Here is a pic of my Toyota key and the modified X248 key side by side.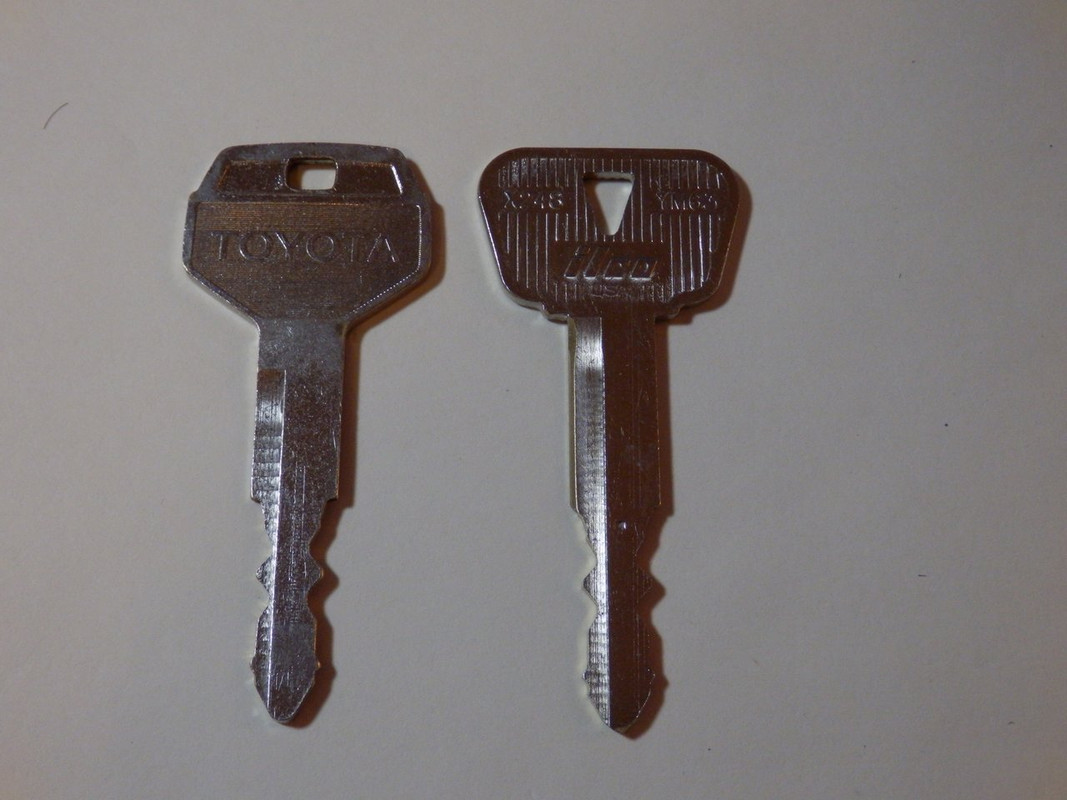 Here is a pick of the X248 key in the ignition: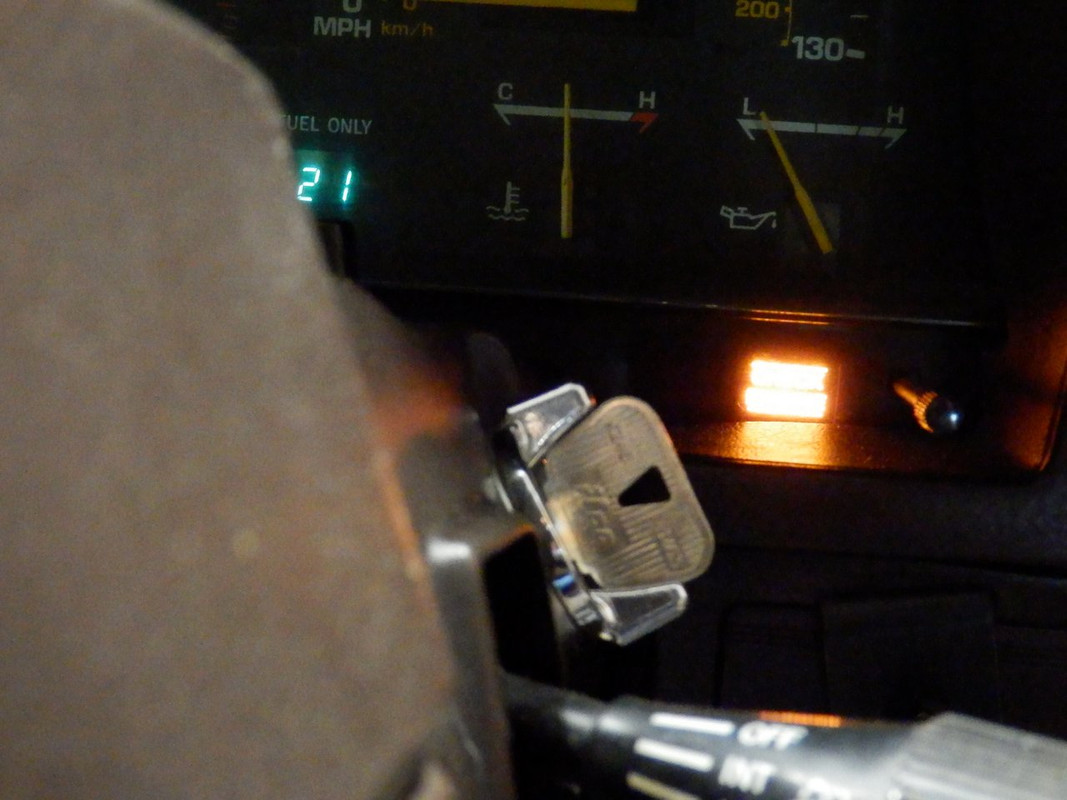 They had an ILCO T61C but head was a little too wide. No T61F blank on hand. No Cole TO20 on hand.
Local Yamaha dealer wanted $17.00 to order a Yamaha marked plastic head key in the YM63 style. But, I've decided to order a pair of generic plastic head YM63 keys and try them.
Stand By.
PS: I like the modified YM63/X248 blank way better than the modified B56 GM blank.