Discussion Starter
•
#1
•
After being hit last year I decided to create a third brake light that was unavoidably noticeable, especially at night when applied, but also hidden when parked.
I came up with, under "sun shade/spoiler" side emitting LED strips.
https://www.superbrightleds.com/moreinfo/side-emitting/side-emitting-led-light-strips-outdoor-led-tape-light-with-18-smdsft-1-chip-smd-led-335/1542/
I purchased two of the above strips, soldered them together. I kept them weatherproof by running clear heat shrink tubing over the soldered joint. This gave me an inch or so inch on each side under the sun shade/spoiler. And its held on with 3m, should i want to remove it later, i can...with some difficulty.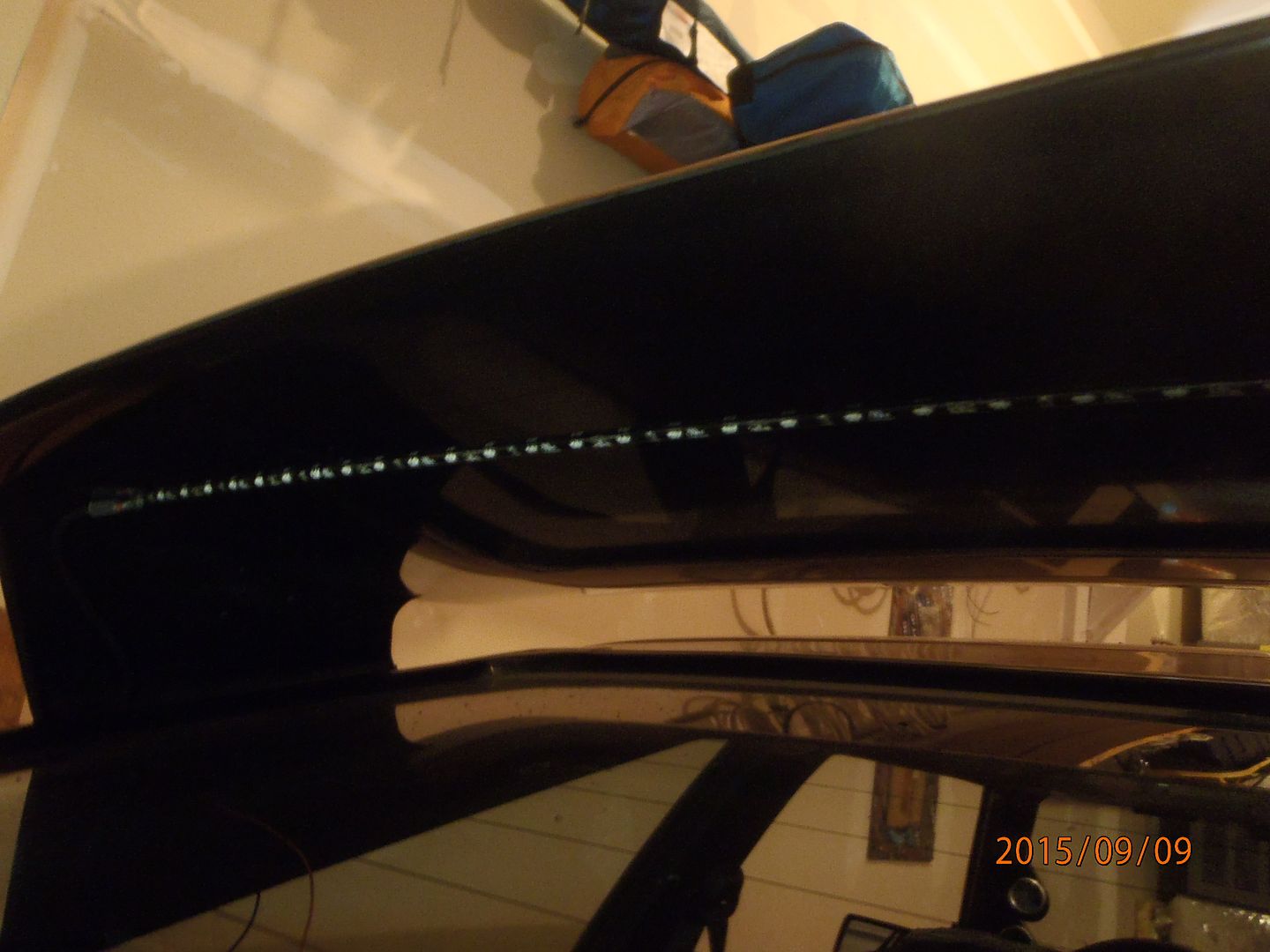 Then using a simple dual intensity circuit, I was able to wire in running lights and brake lights. I used this...
http://tech.bareasschoppers.com/electrical/dual-circuit-element/
I tested different resistors and noticed very little change in brightness from the 200 ohm range to the 500 ohm range, so for the running lights i used around a 500ohm resistor, and i did not use a resistor for the brake lights. Pictured was my testing setup, final assembly was soldered and heat shrink...shrank...shrinked...?
Here is the final brake lights and running lights
opinions welcome, i know most (including me) arent a fan of the combination of LEDs and normal bulbs, but what turned out should help avoid accidents.
Now that I am finished, i could have even kept the two strips separate and created a blinker setup as well as the brake and running lights. All in hind sight.