EDIT: 23OCT2013
I got the car running in 2010 and blew the engine in 2012, poor tuning by myself and fuel where the problems. Thought I drop this post from page 40... up front to save you some time scrolling to find the cool pics. Haha
Well little update on the plan for the car, both to inform you guys and to keep myself from going crazy over here. haha So I've decided to scrap most of what I've put into the car. From the pistons in the block to the fuel pump feeding the engine. So in good old fashion I'll put a list up to keep myself on track and to maybe put the word out on the parts I'm looking for.
Purchased Parts:
- Greddy 4 Row intercooler
- Hypertune Intake manifold
- Precision 7675 CEA Billet wheel
- ID2000 Injectors
Parts in search of:
- GSC BeeHive Springs
- GSC Stage 2 cams
- Ferra 1mm Oversize Valves
- Titan Billet Tensioner
- Titan Billet Mains
- Titan Adjustable Cam Gears
- AEM infinty 10
- Aeromotive Pro Series Fuel Pump
- Aeromotive Pro Series EFI regulator
- Aeromotive Billet Speed Pump Controller
- Gates Racing Timing Belt
- BC coilovers
- .... to be continued as I dream more over here. haha
If anyone has suggestions or changes they would like to recommend let me know. Post it up lets have a conversation, I'm bored and have nothing but time to kill. haha This is the last time I want to build this car haha Also if anyone has leads on parts someone is trying to sell let me know.
Thanks,
Leon
What the car look like about 3 months prior to the melt down.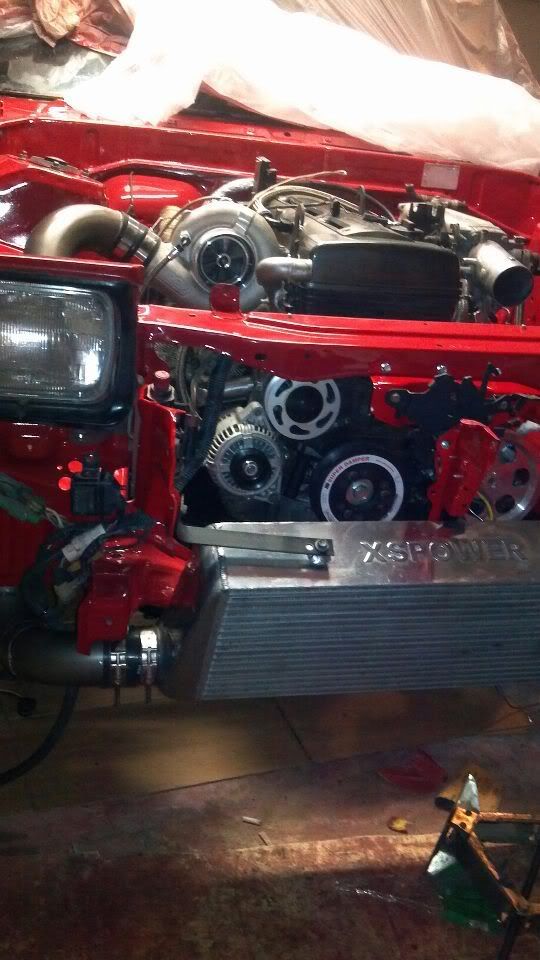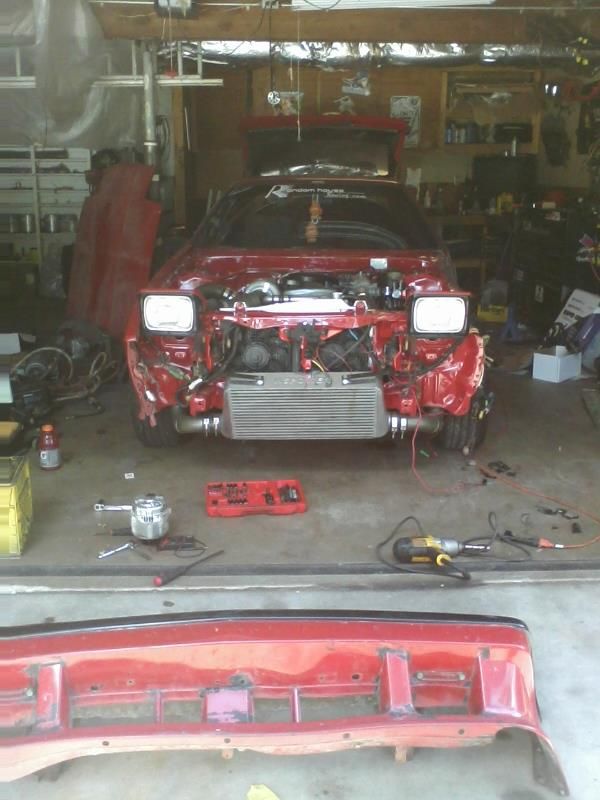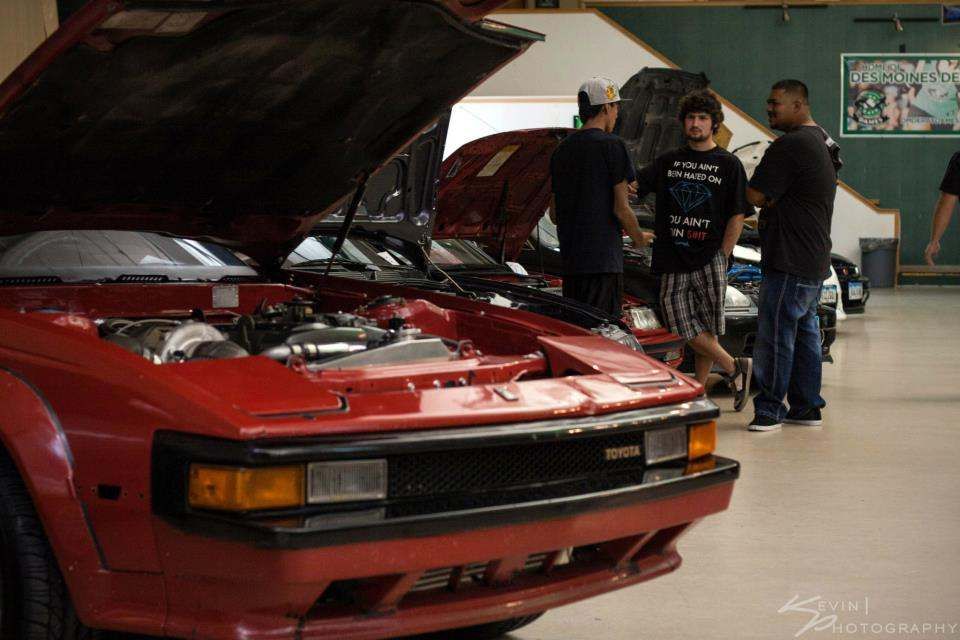 /END EDIT 23OCT2014
So I've finally gotten close enough in parts i thought i would start a build thread. Not only will this help keep you guys informed but it will help keep me on track. In the end we will reach a major payoff that everyone will enjoy.
So stick around check out the pictures and stories. I'll be updating my To do list every so often along with pictures. Maybe someone might be able to help me with a part sourcing along the way.
To do list:
Completed
Rebuild Engine
Engine / Transmission mounted
Wiring
Fuel System
Turbo Oil lines/ Oil cooler
Inter-cooler piping
Exhuast
Tuning
To buy list:
Purchased Items
Eagle H-Beam connecting rods
JE forged pistons (Standard 8.5:1 .20 over)
RPS Long tube Turbo Manifold
Aftercooler A.K.A "Intercooler"
Titan motor-sports Fuel Rail duel feed 8an/6an return
Titan motor-sports 1600cc (151lb domestics) injectors
Aeromotive A1000 regulator duel 10an in/6an out
Aeromotive A1000 w/ pre and after filters
Water pump rear housing/Meizure electric water pump
Complete timing belt setup
Complete serpentine belt setup/tensioner
1JZ clutch and flywheel setup
:hsugh:
Engine Build: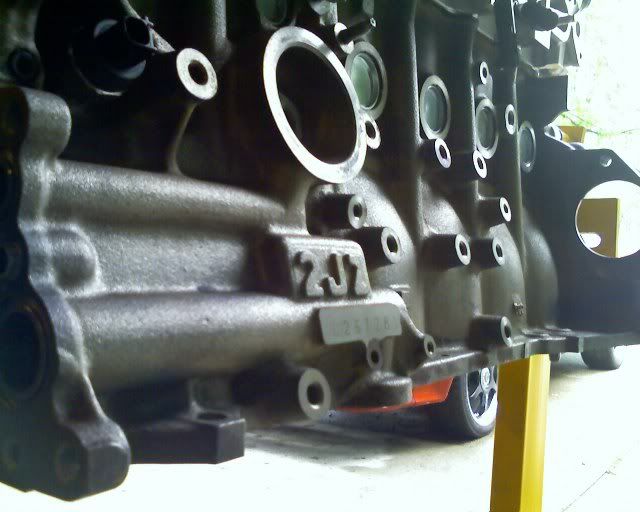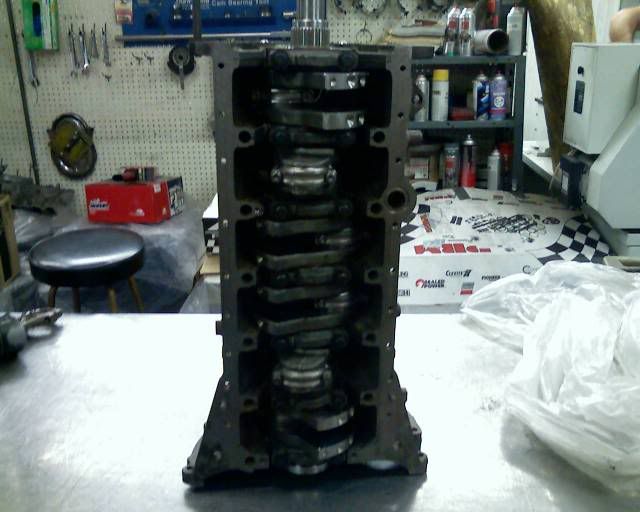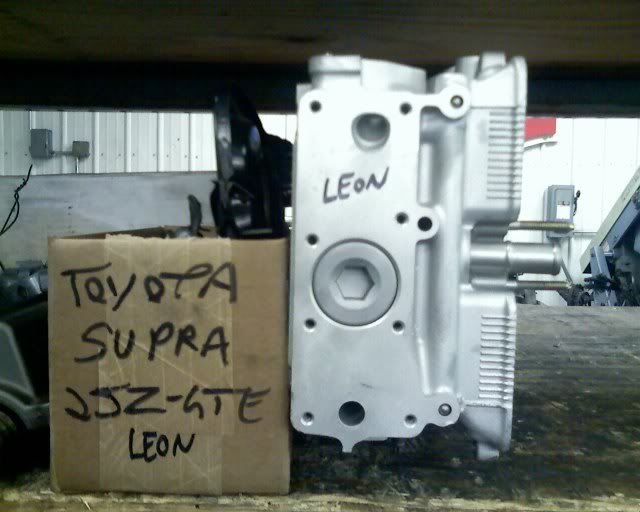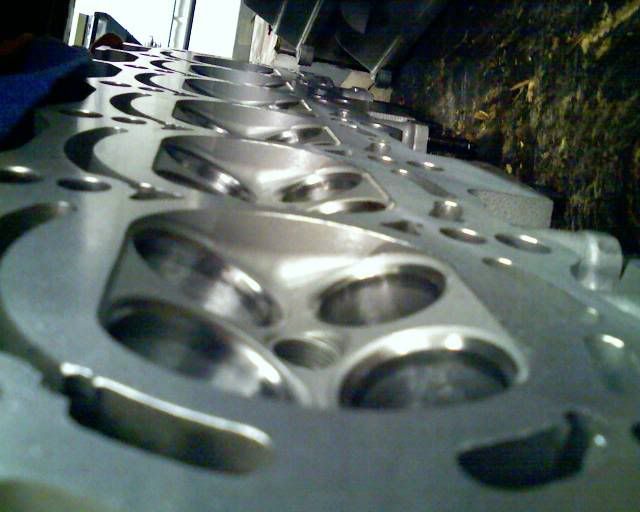 Teaser Install:
:iocrunks2: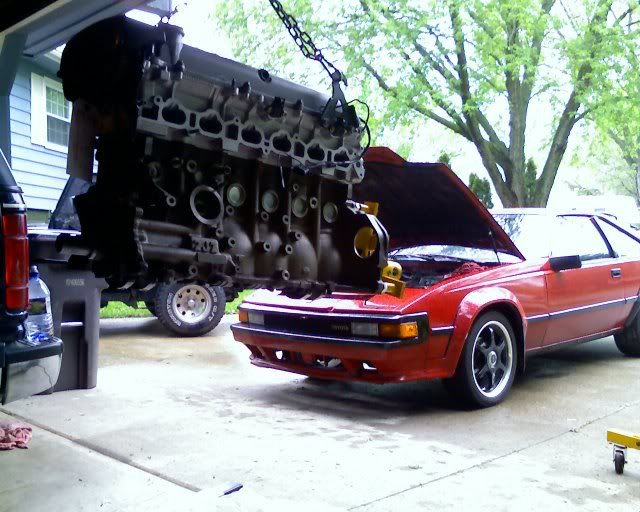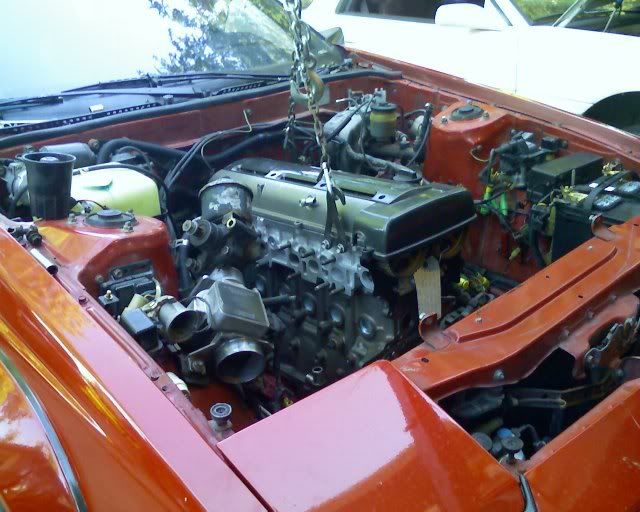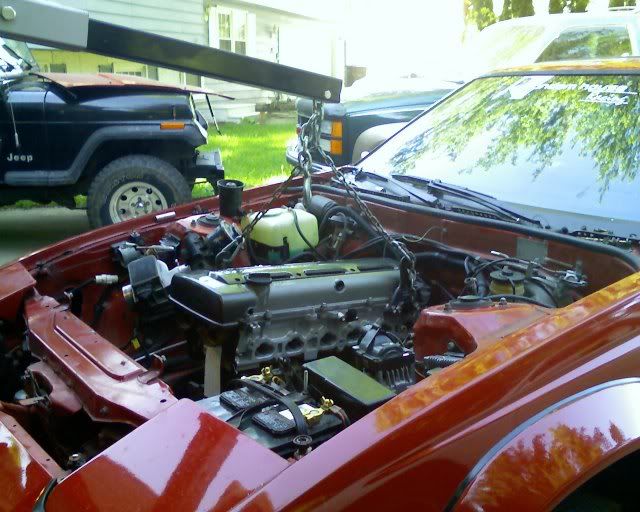 Pictures of the build of the years so you don't have to scroll through all the pages..
Fuel pump/kill switch/Sump'd tank:
Intercooler mounting/Wire tuck: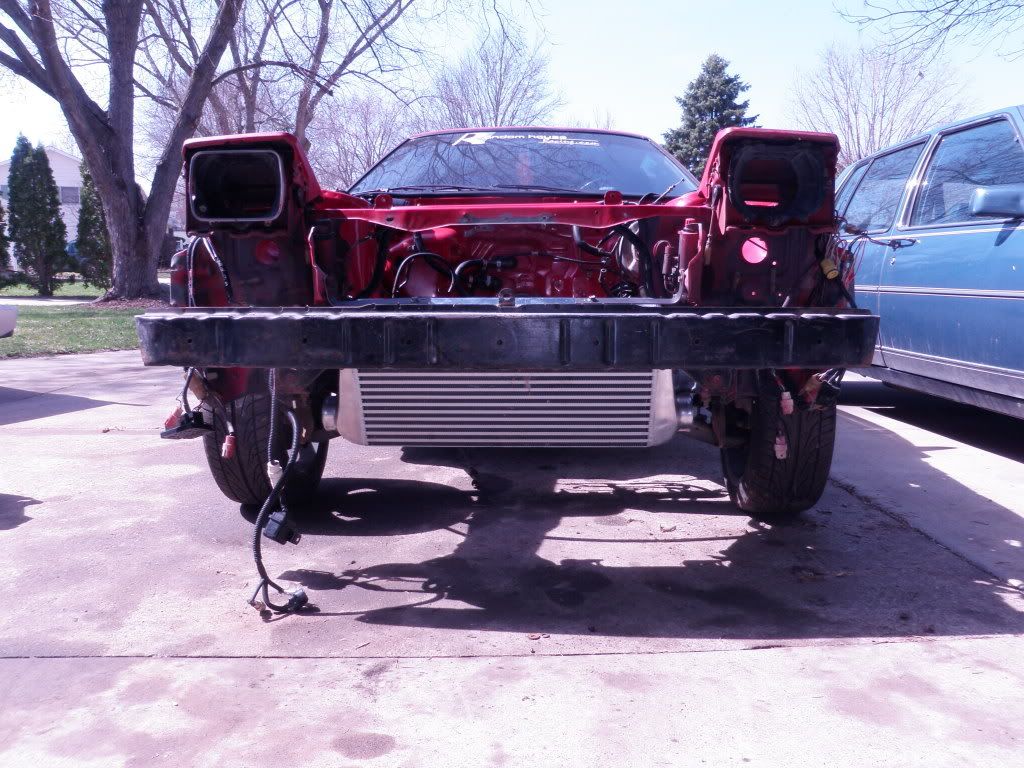 Fuel System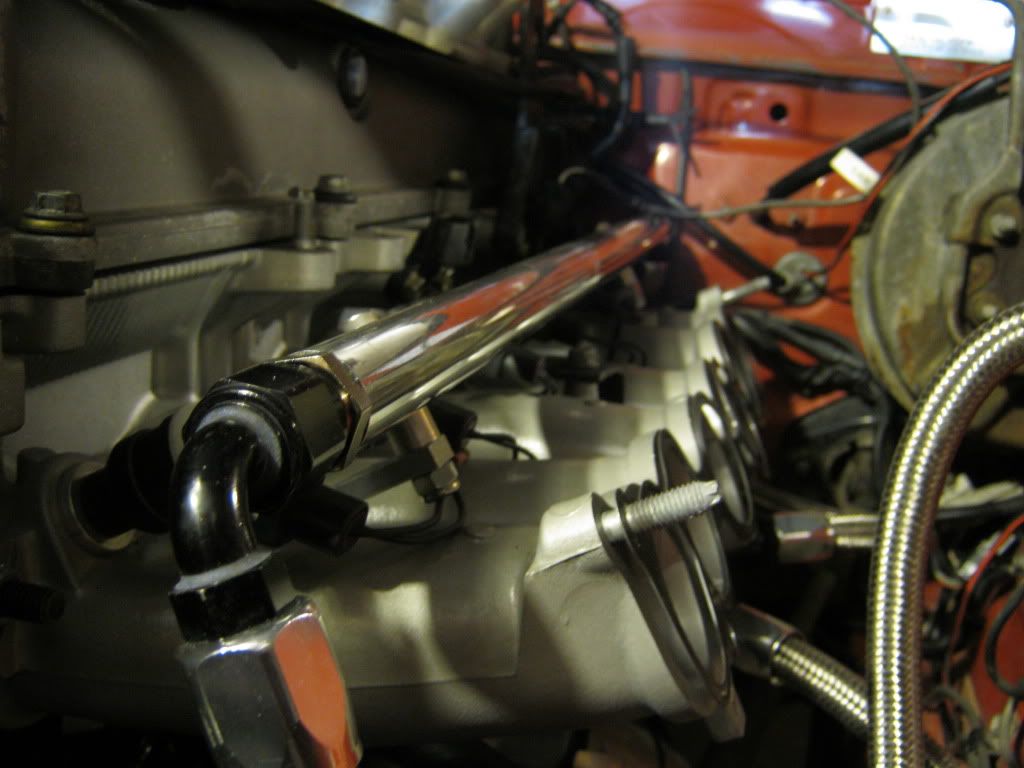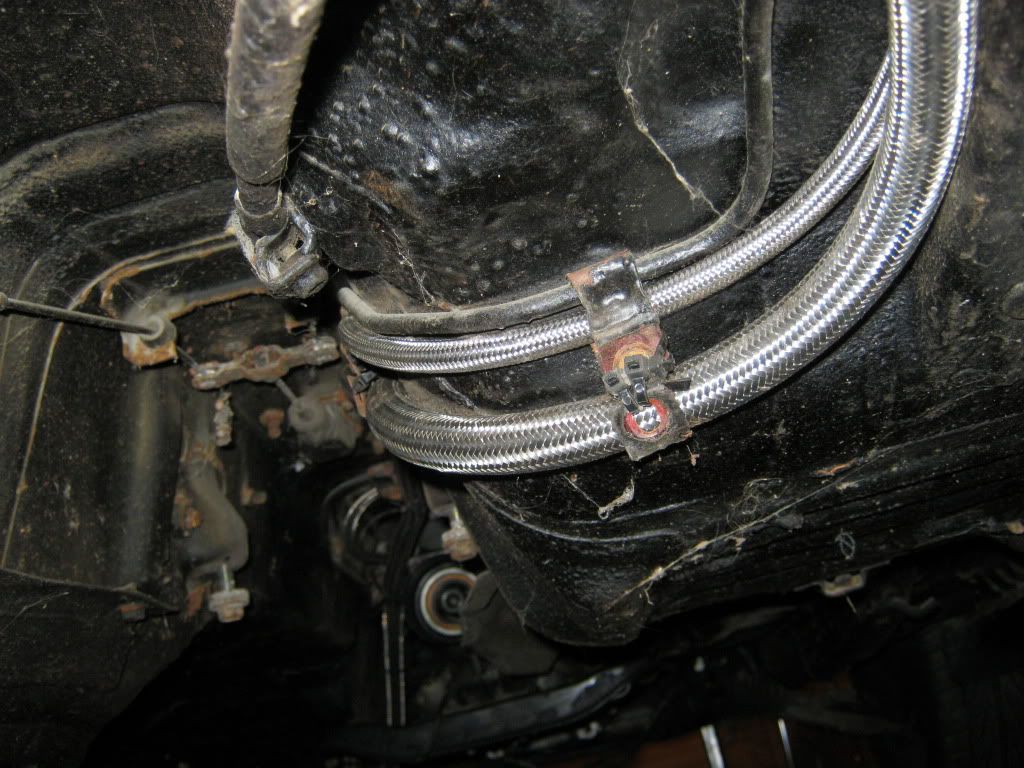 Final engine mount: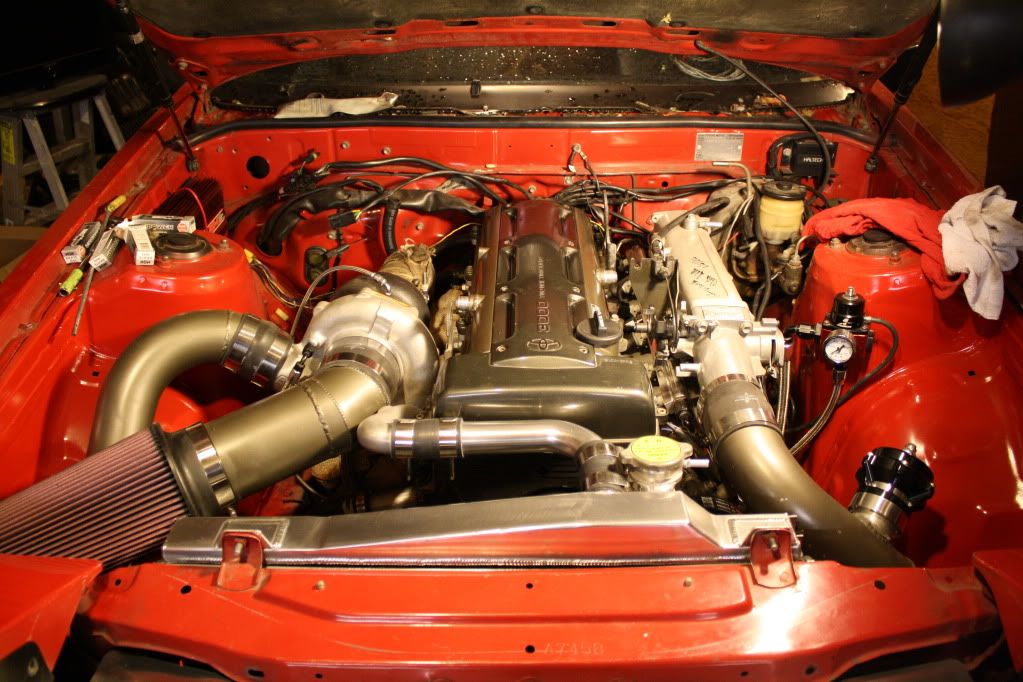 picture consolidation.......
http://youtu.be/pNU6mIMYEVg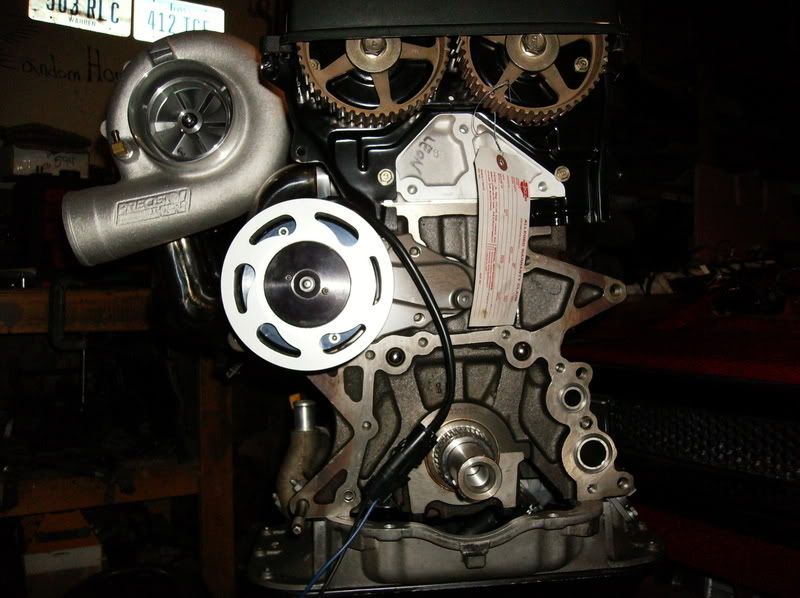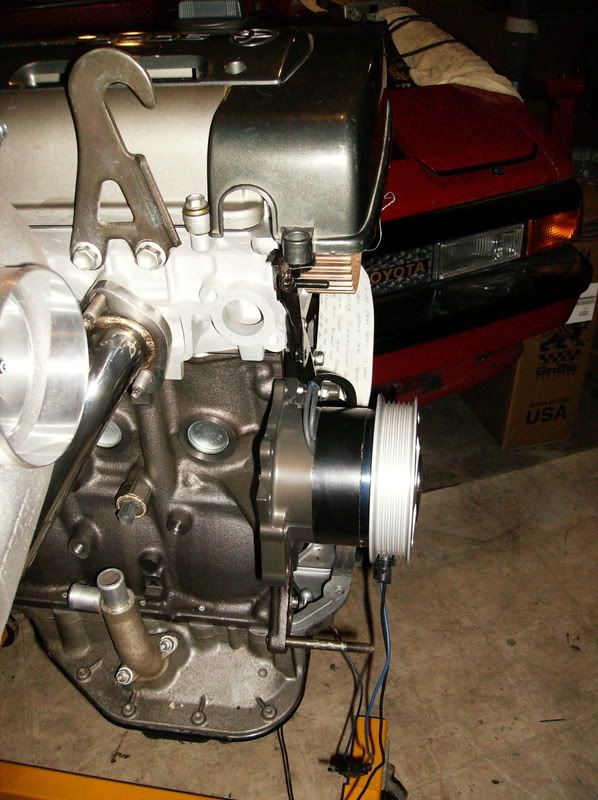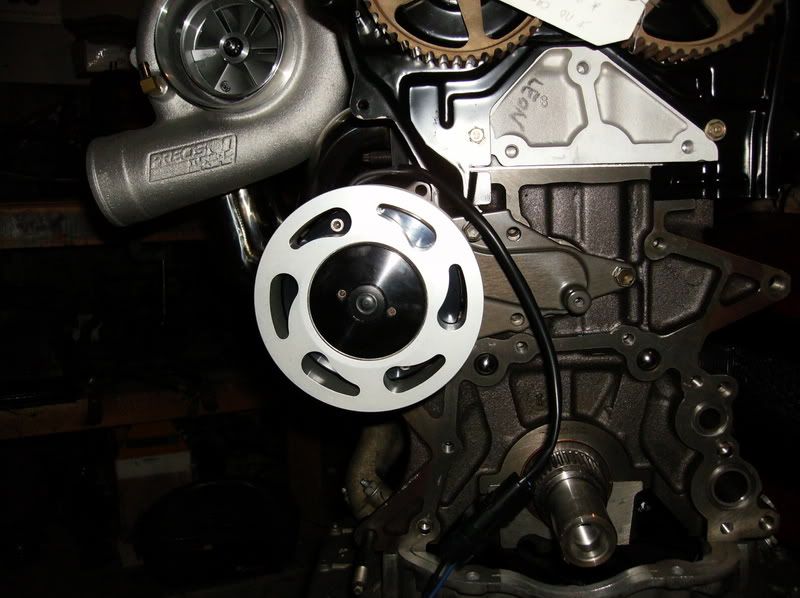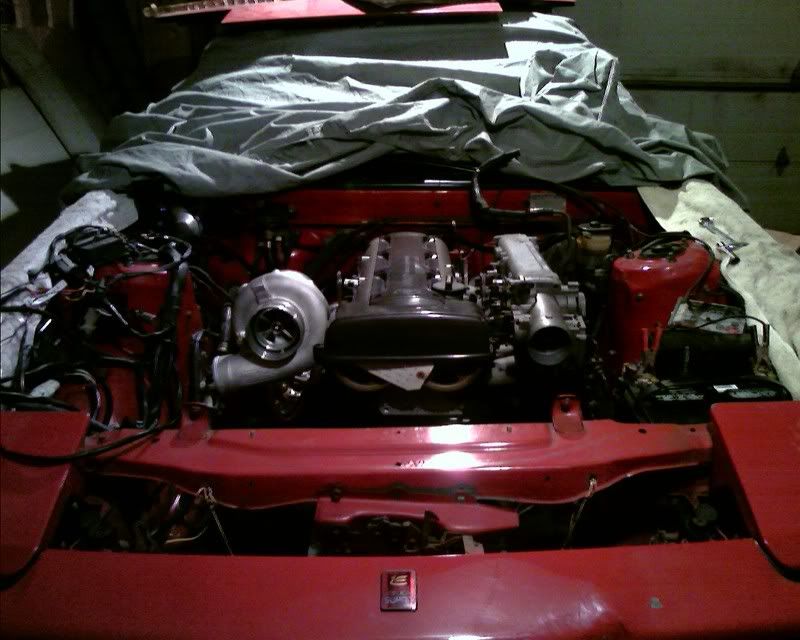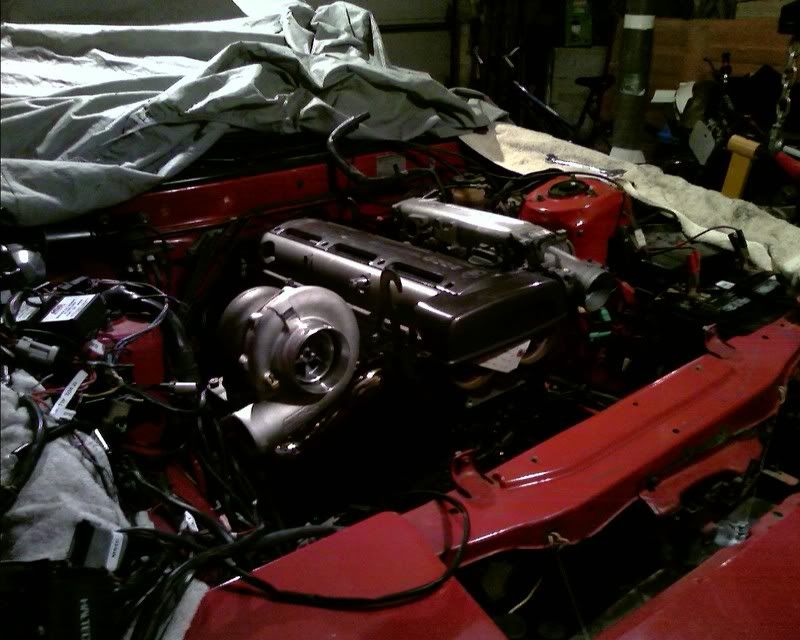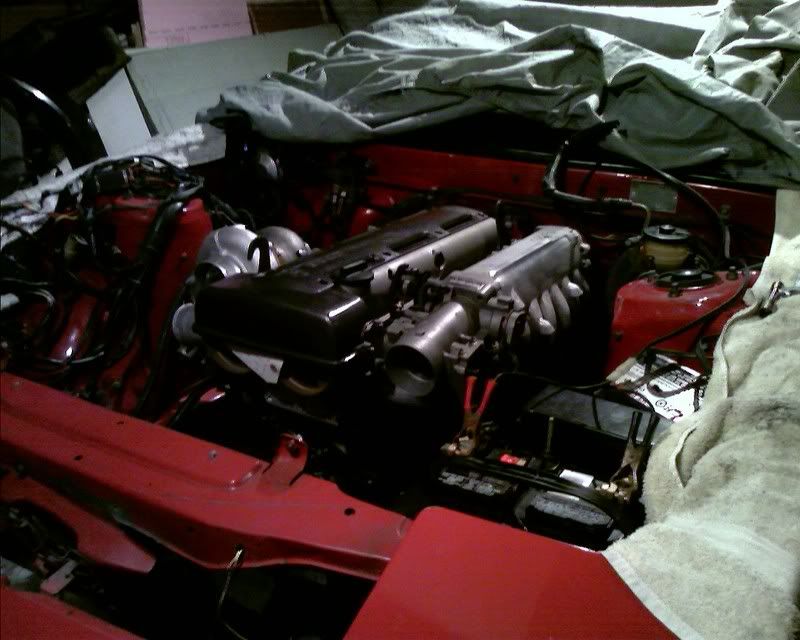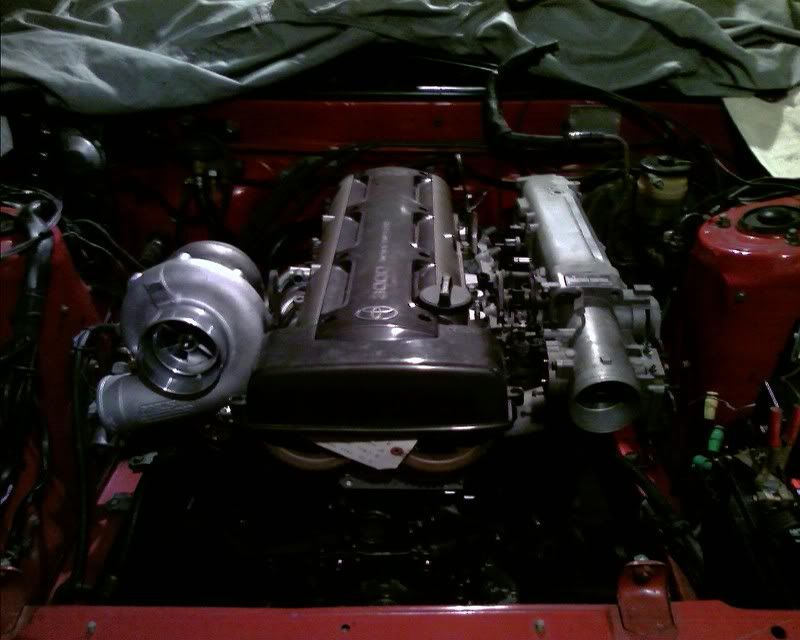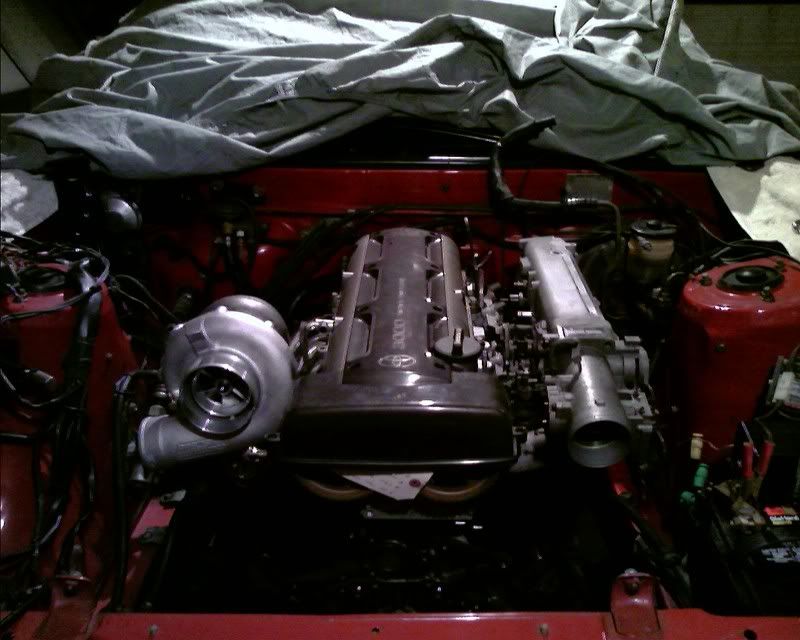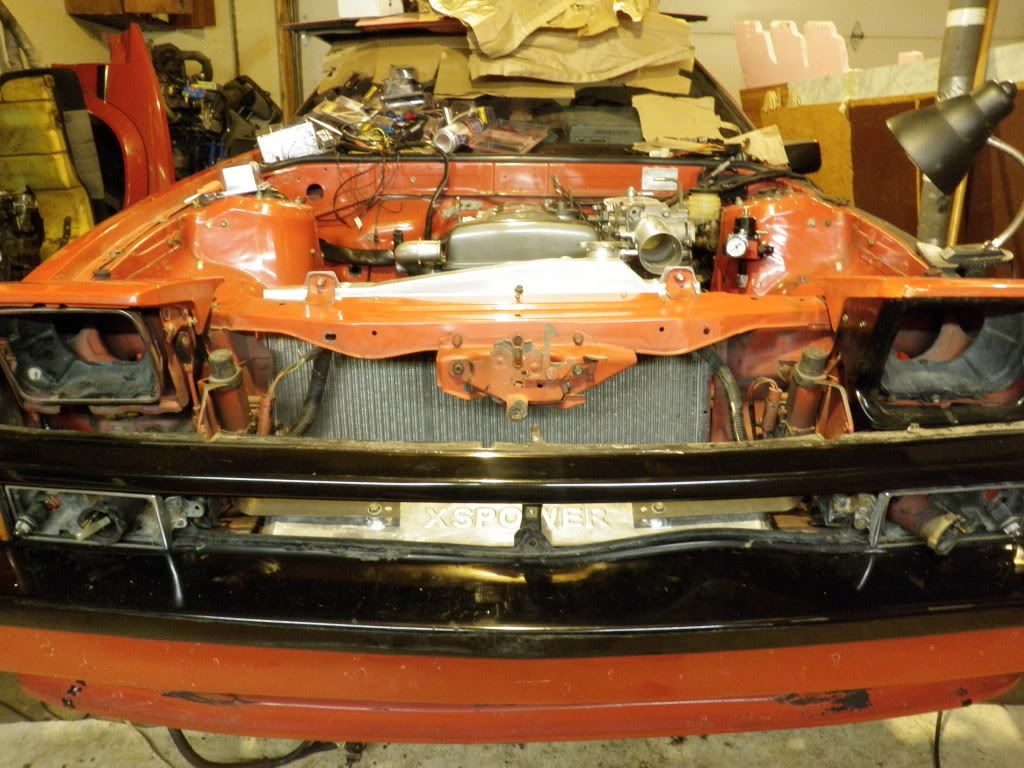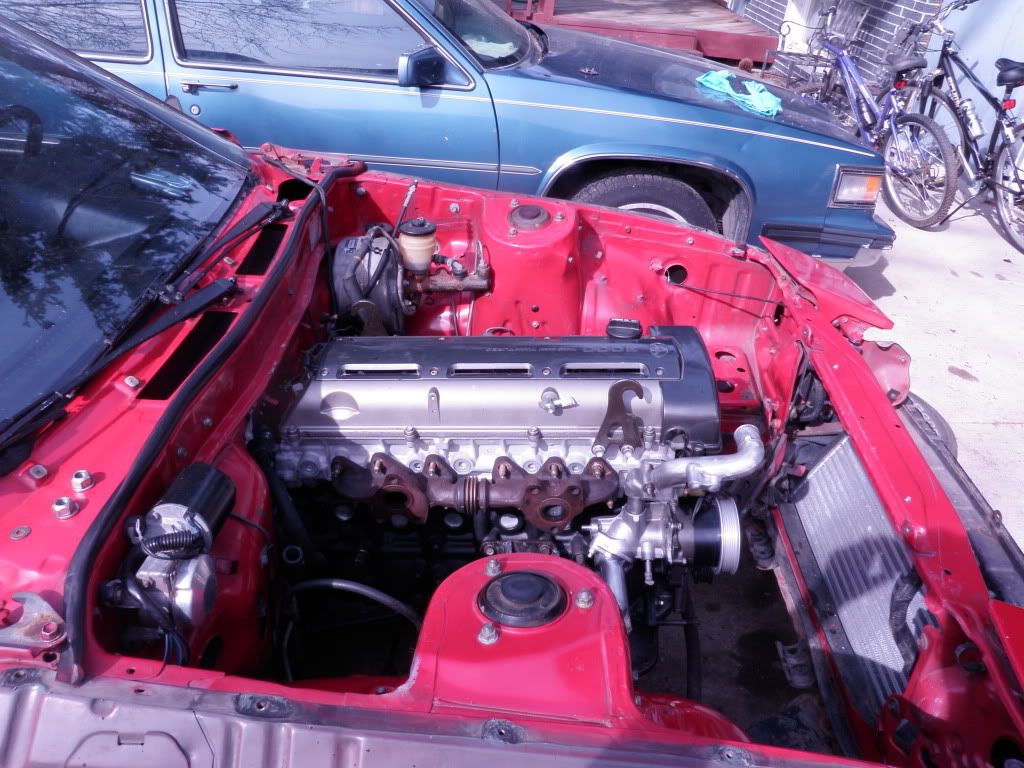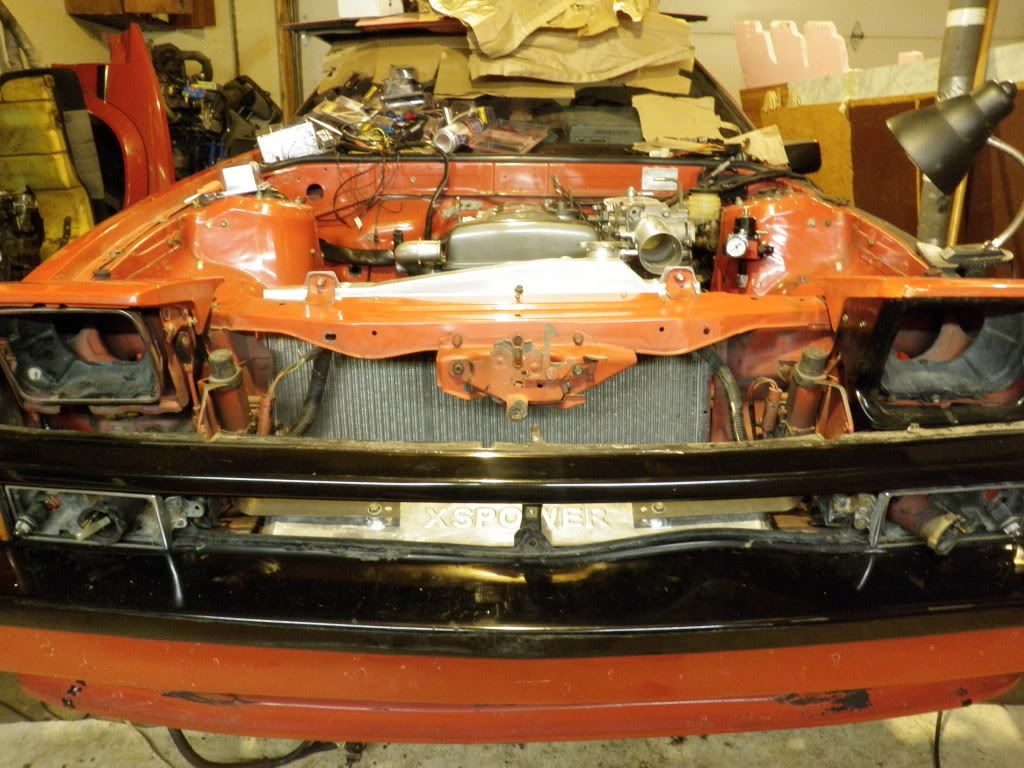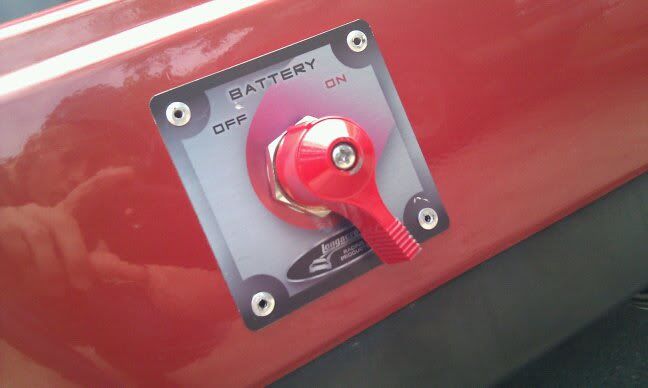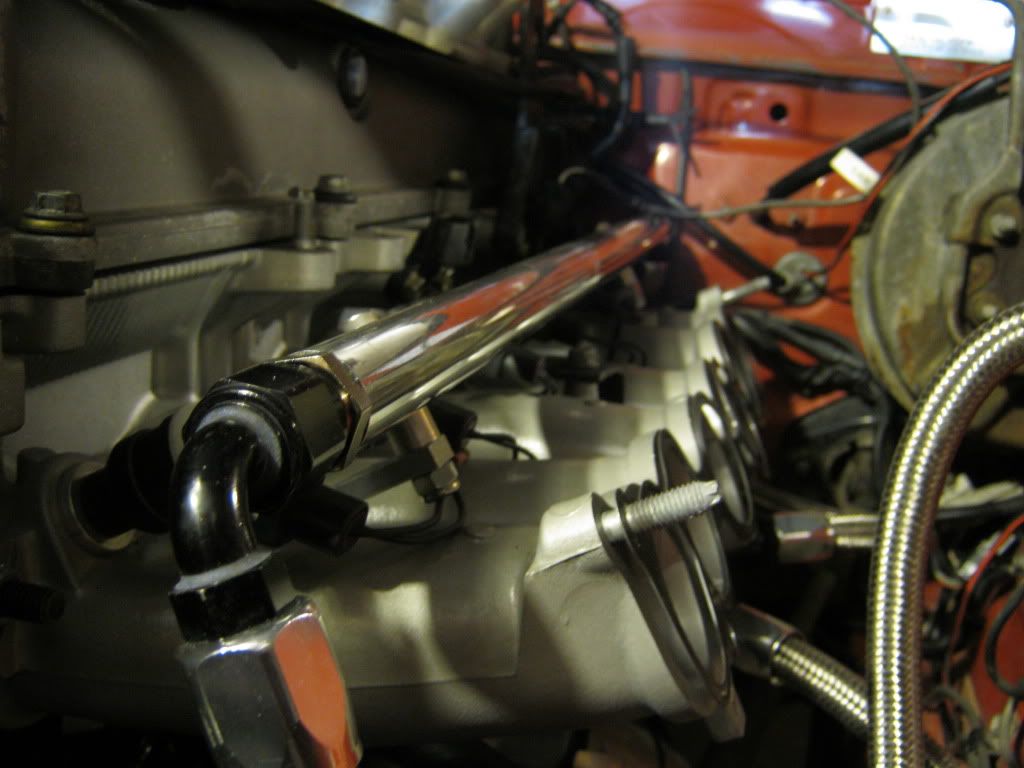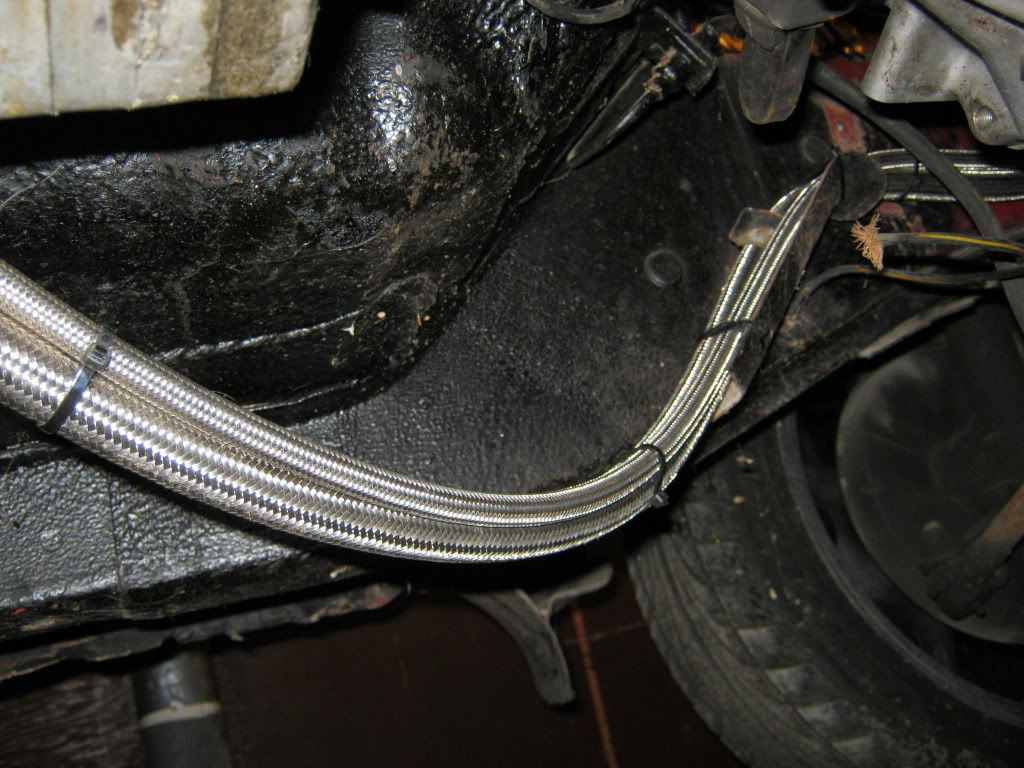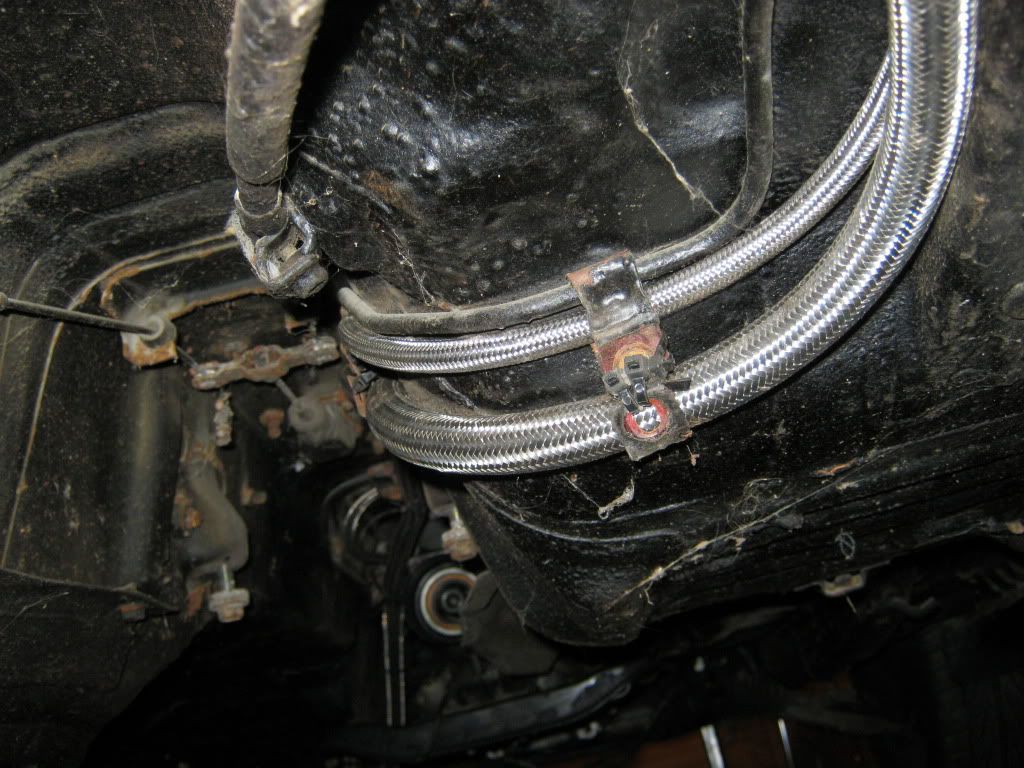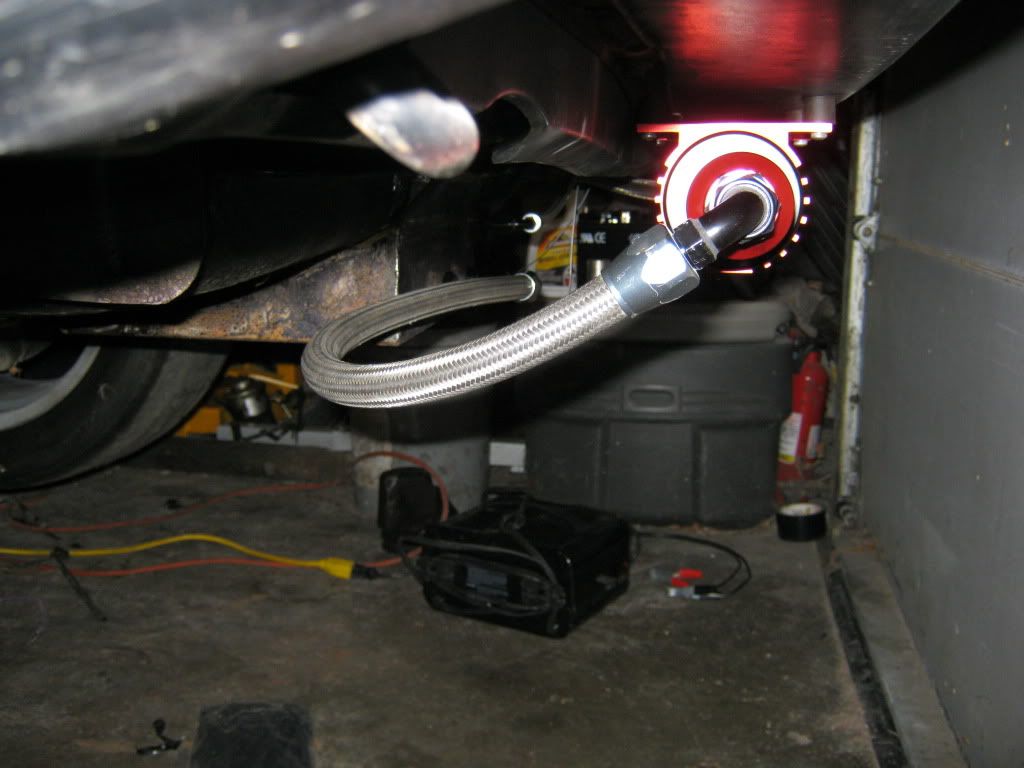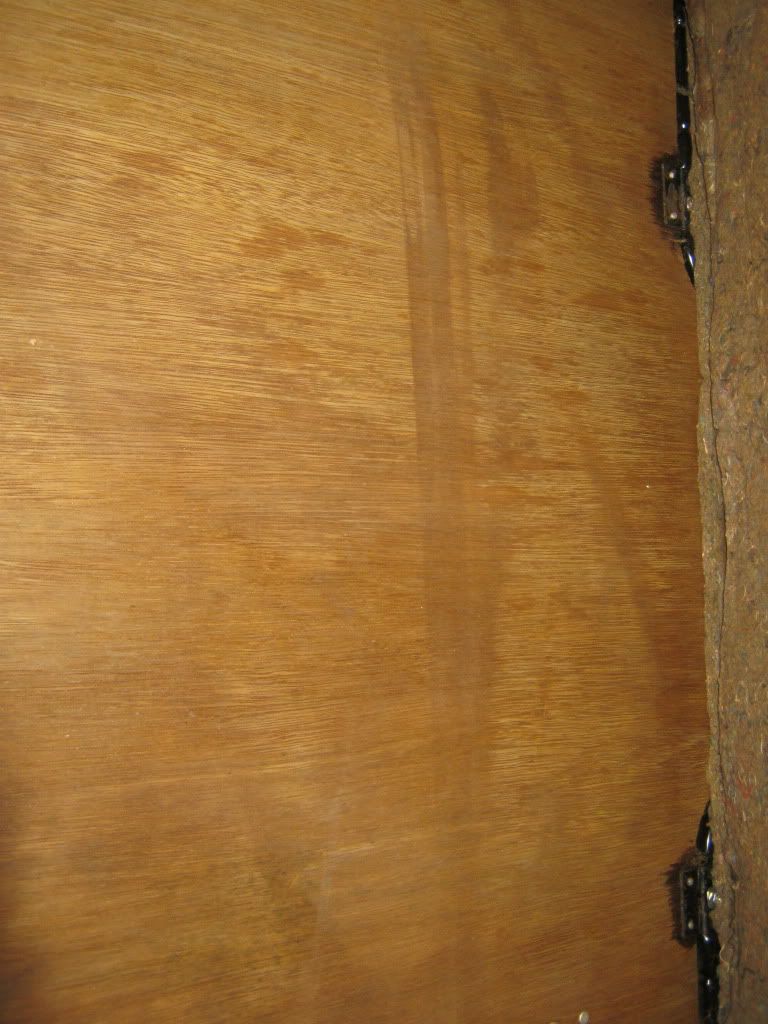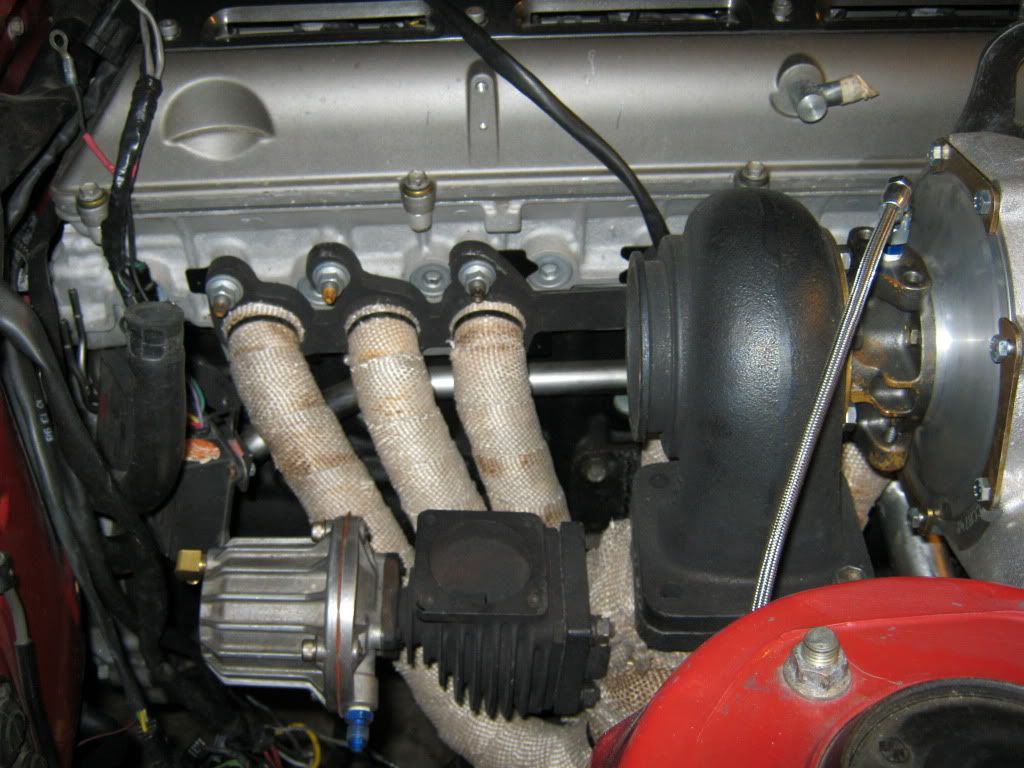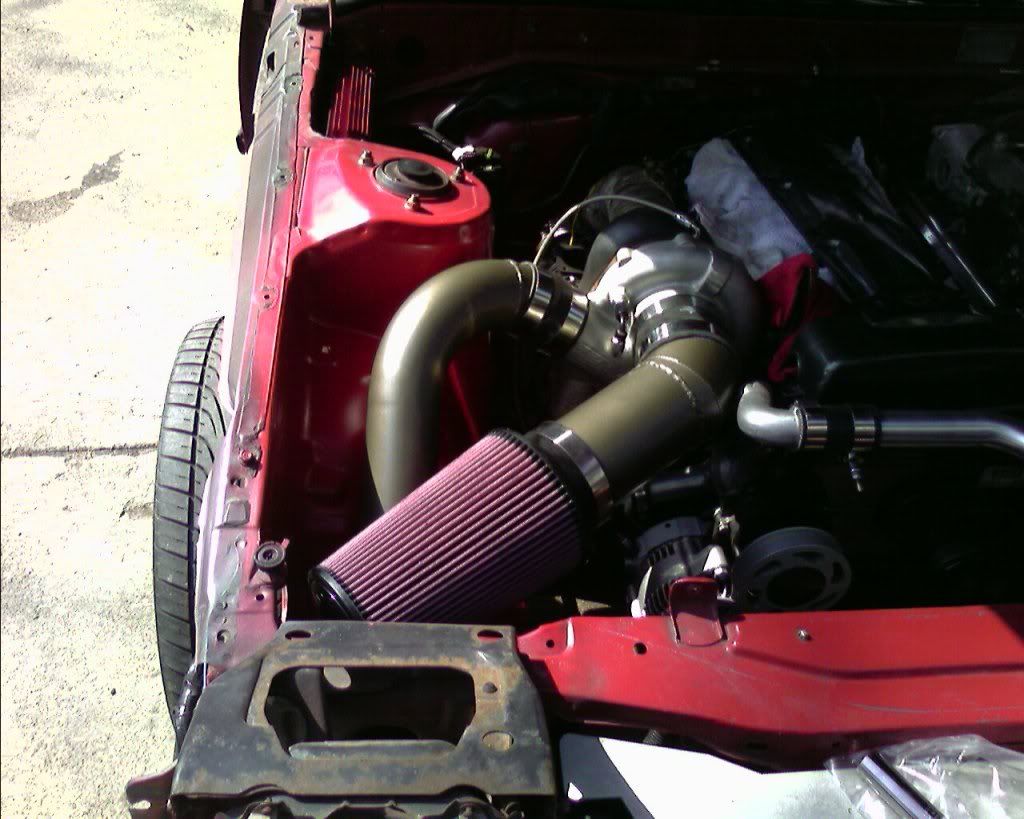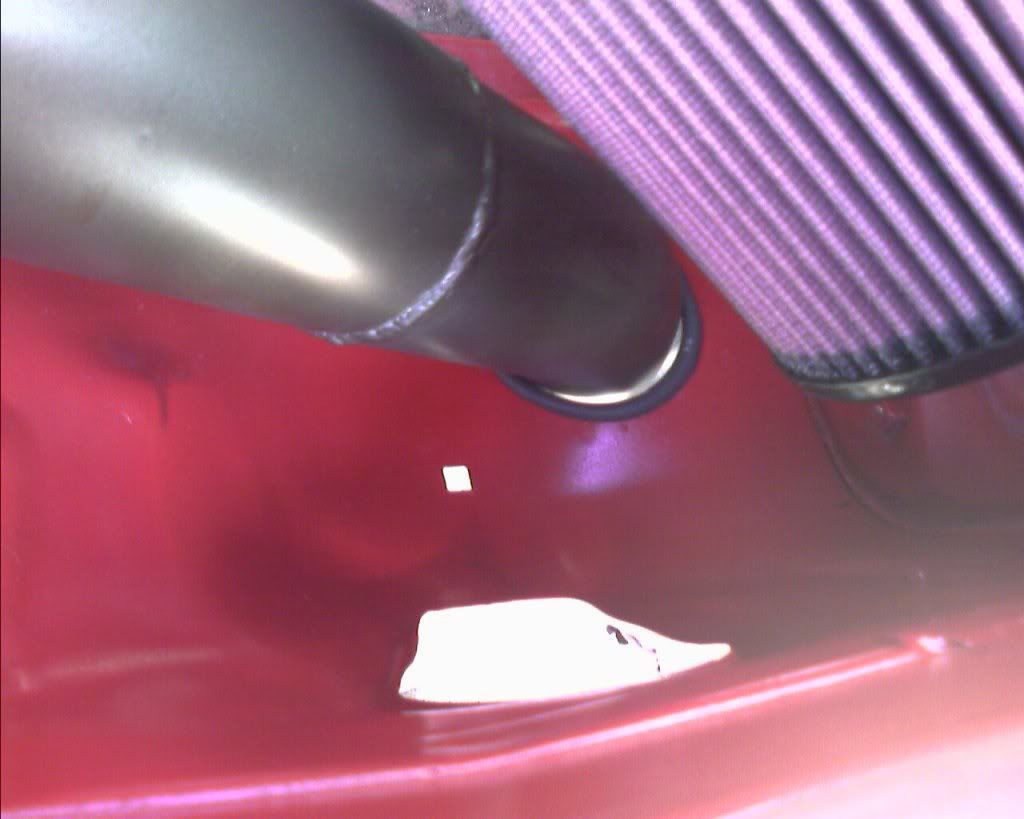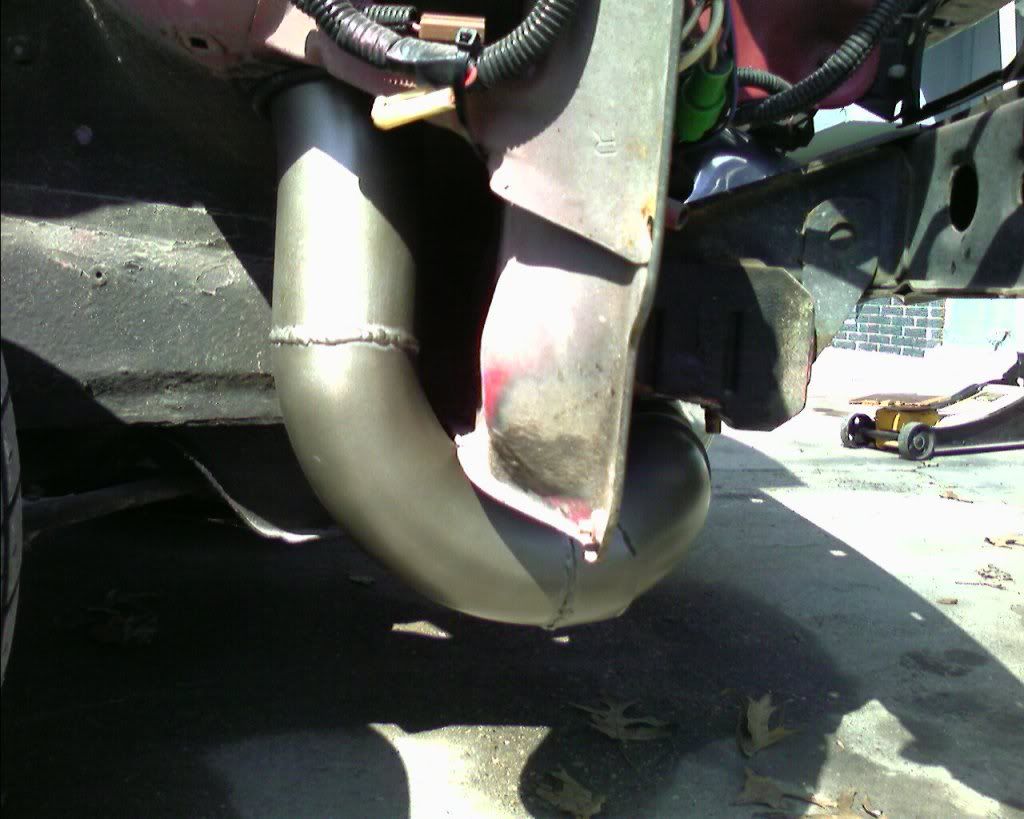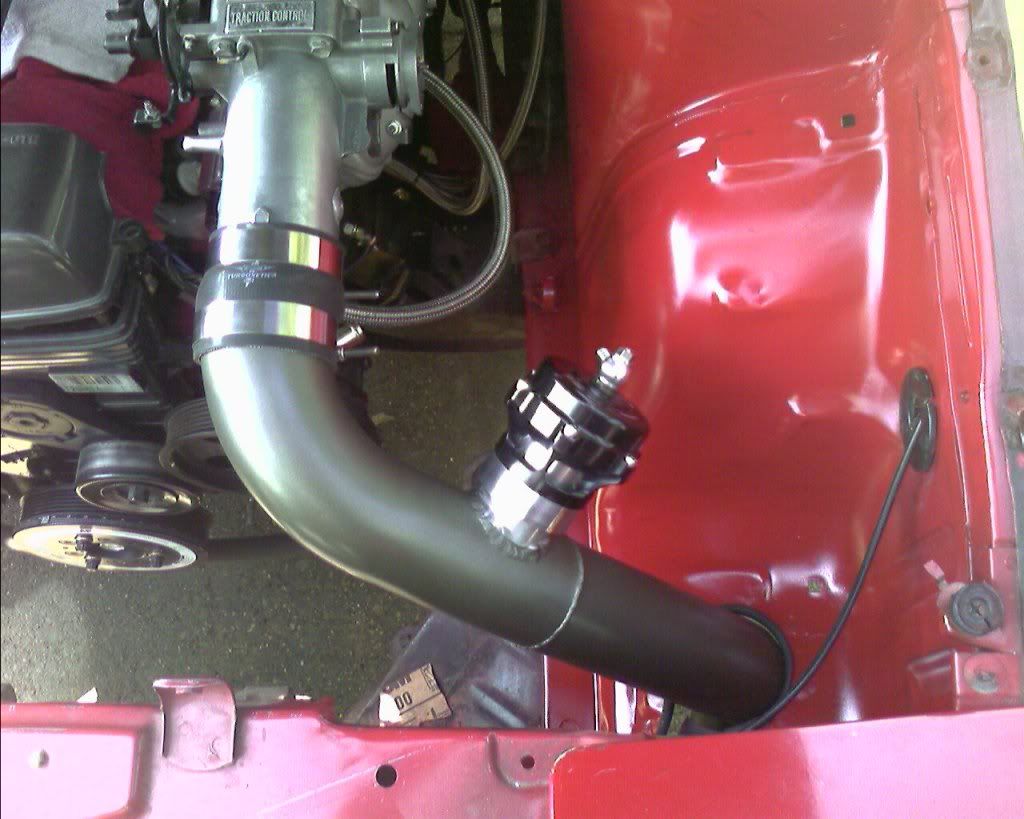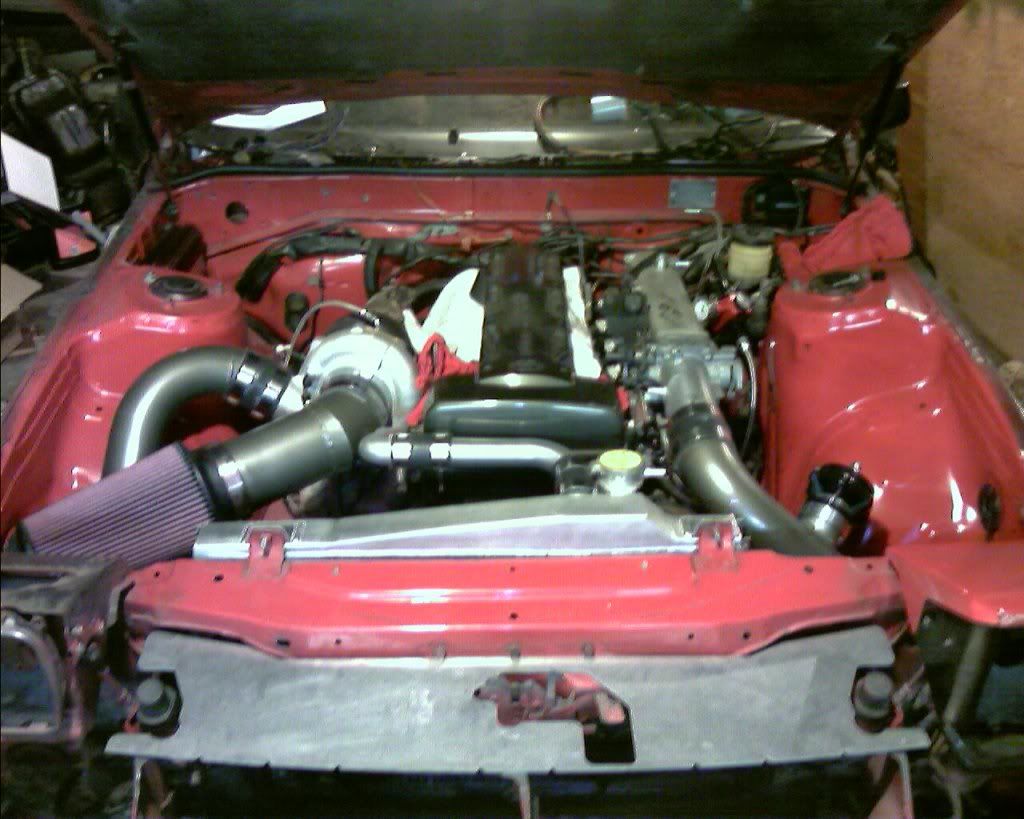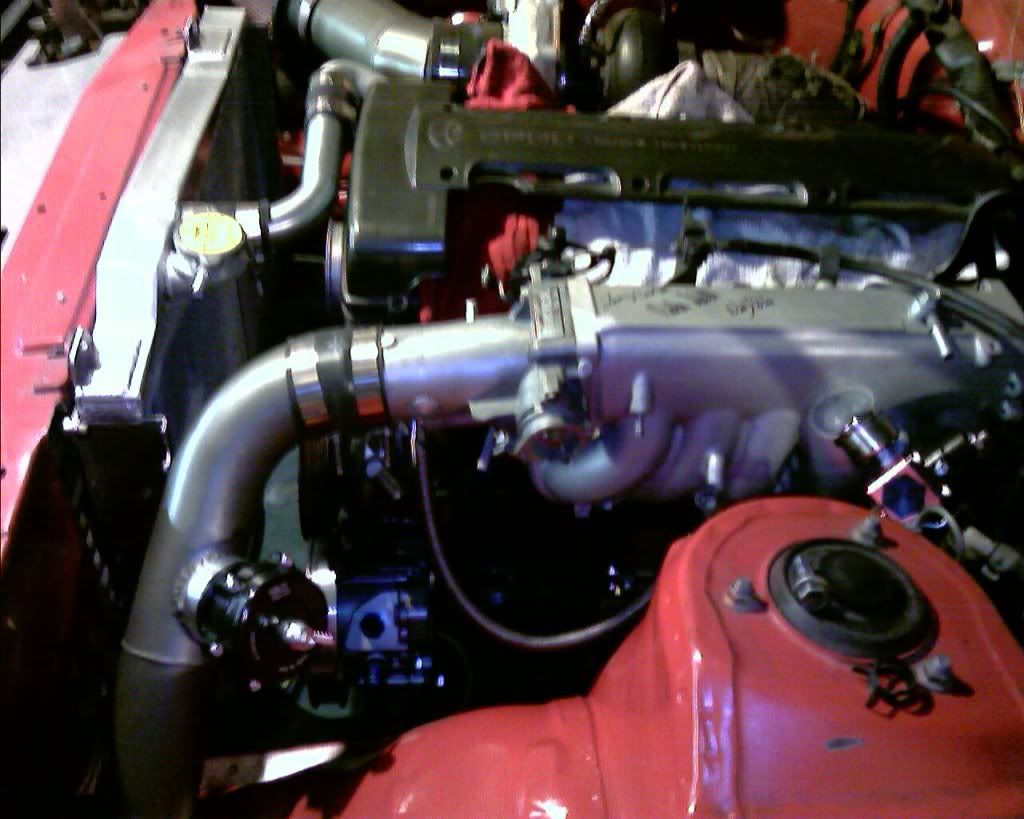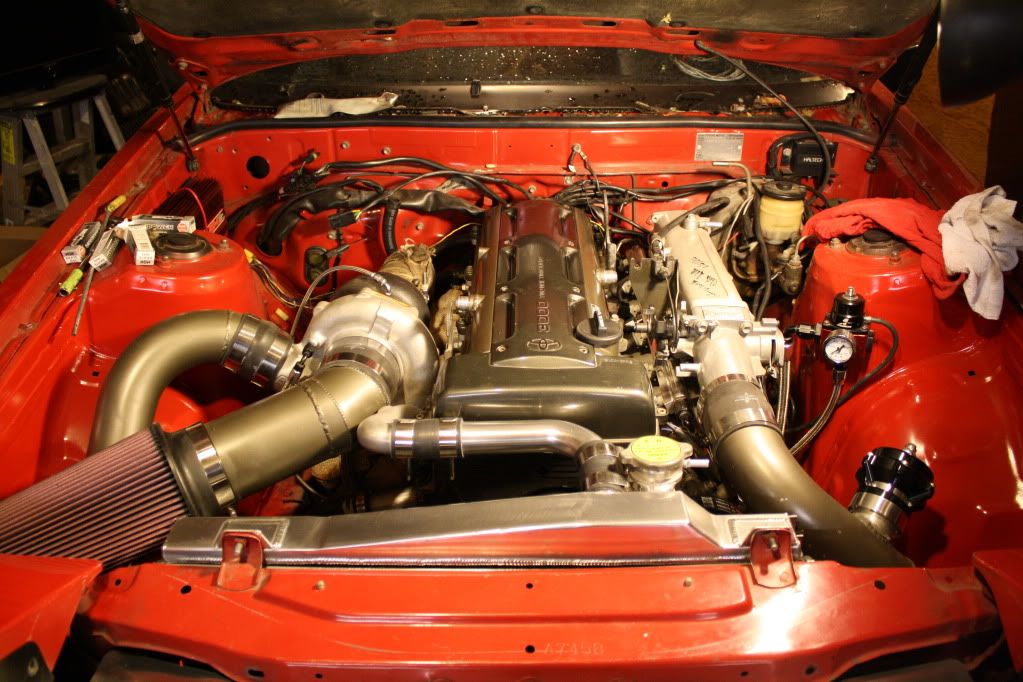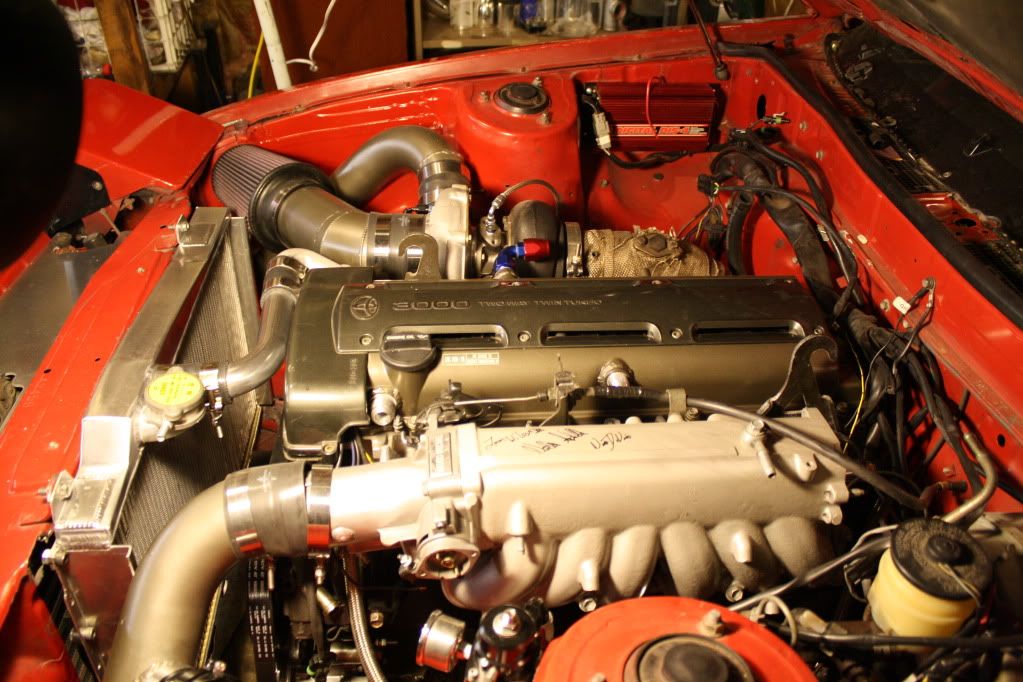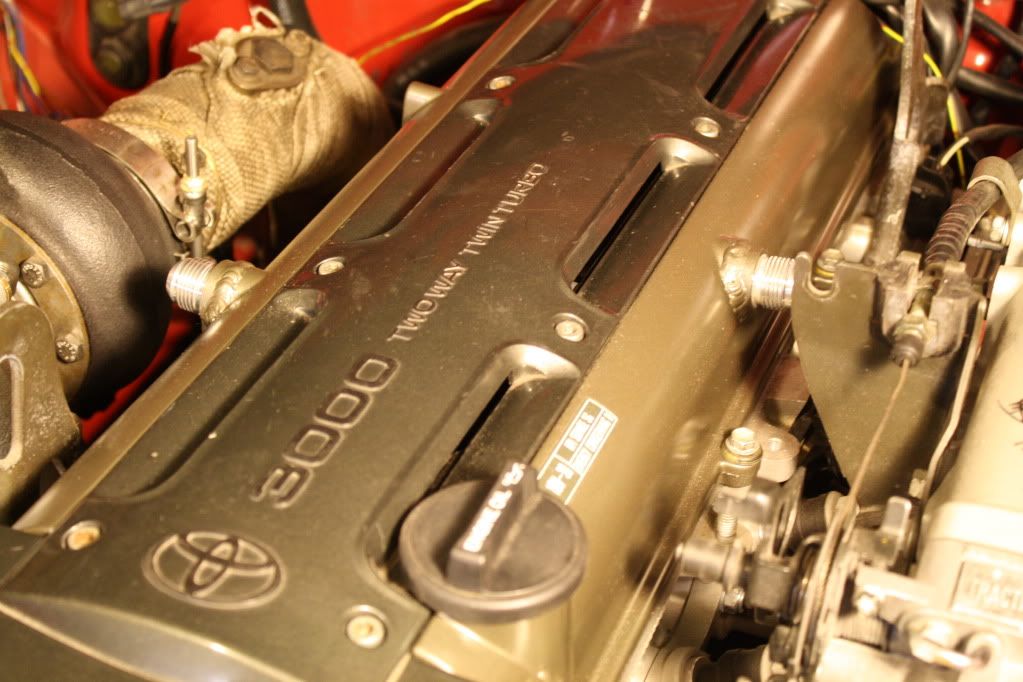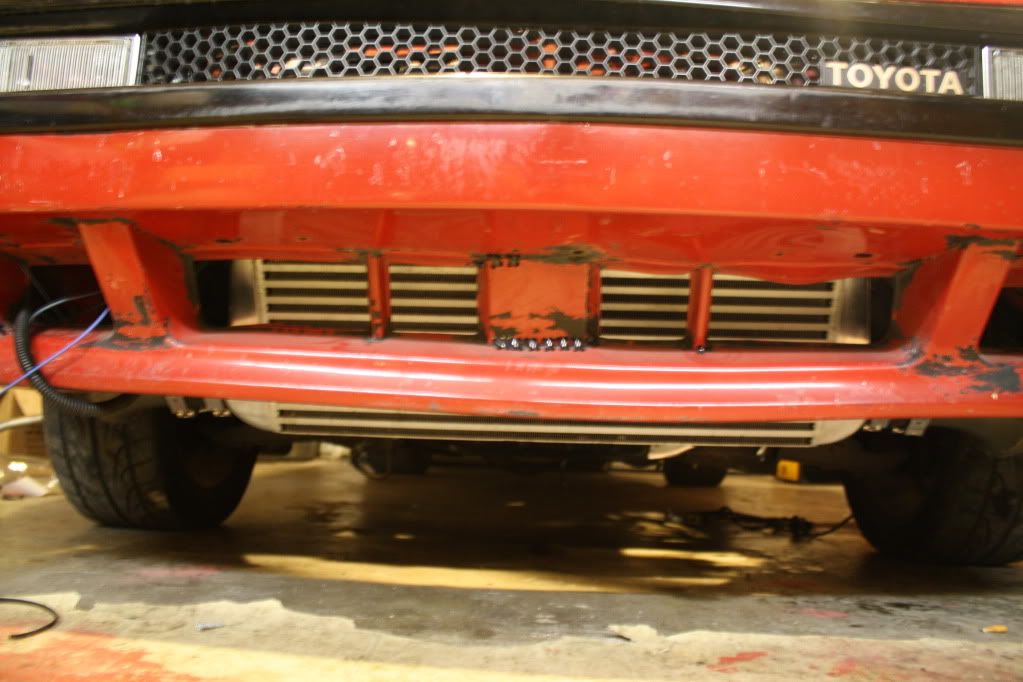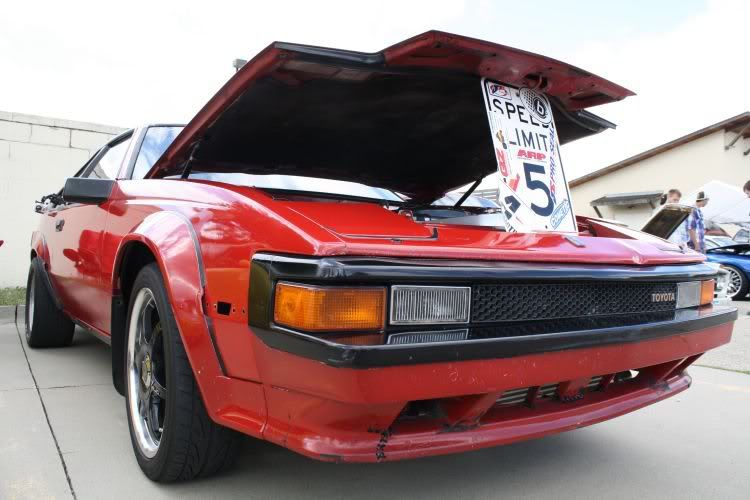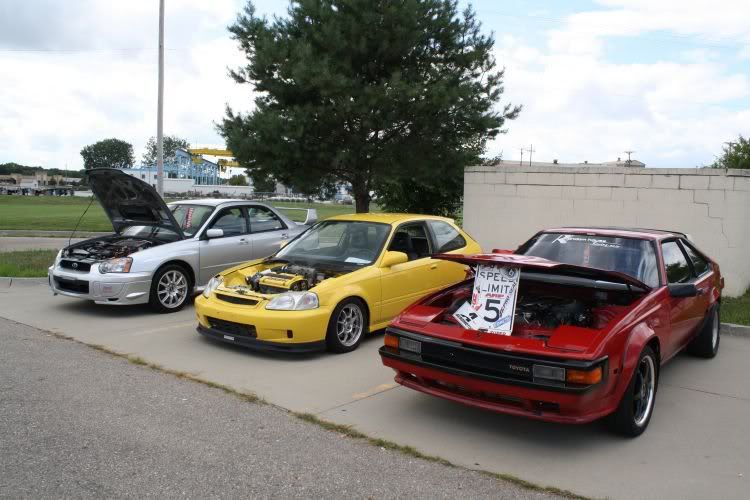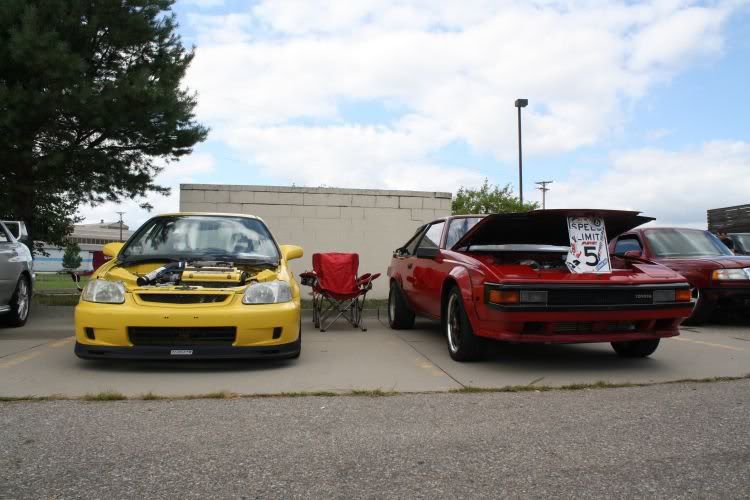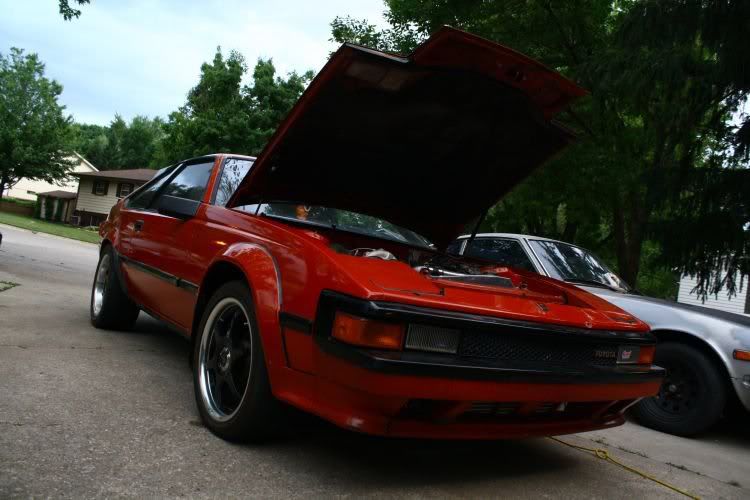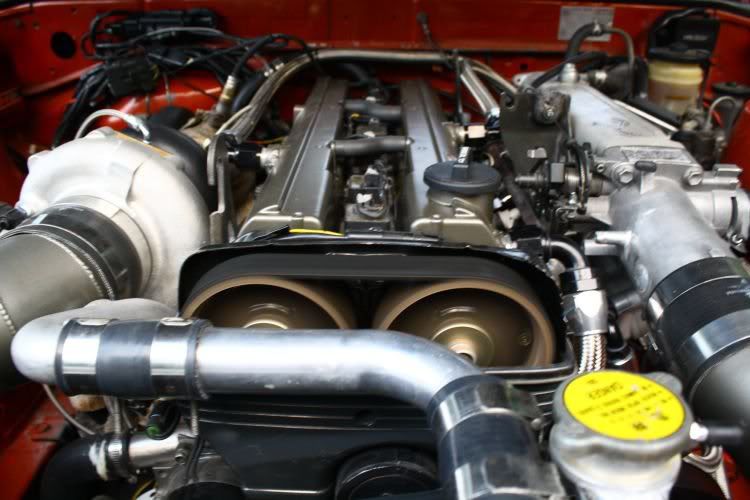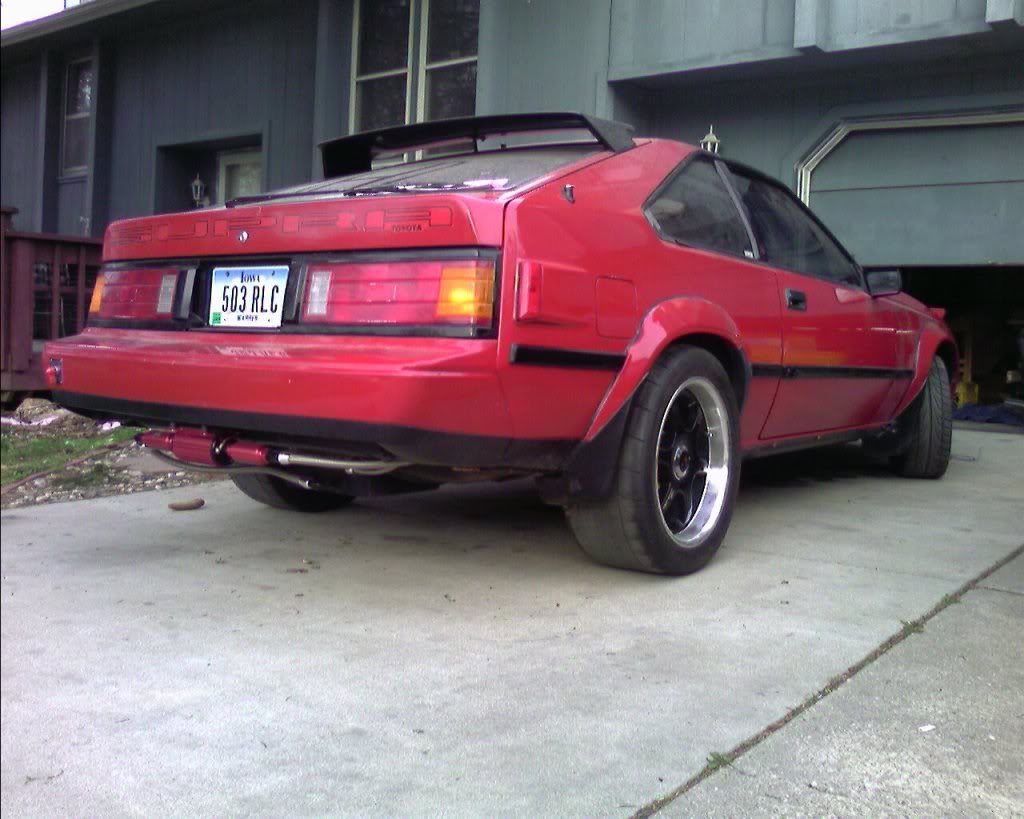 Thanks,