I've had a little time here and there to remove the dash and some of the components underneath: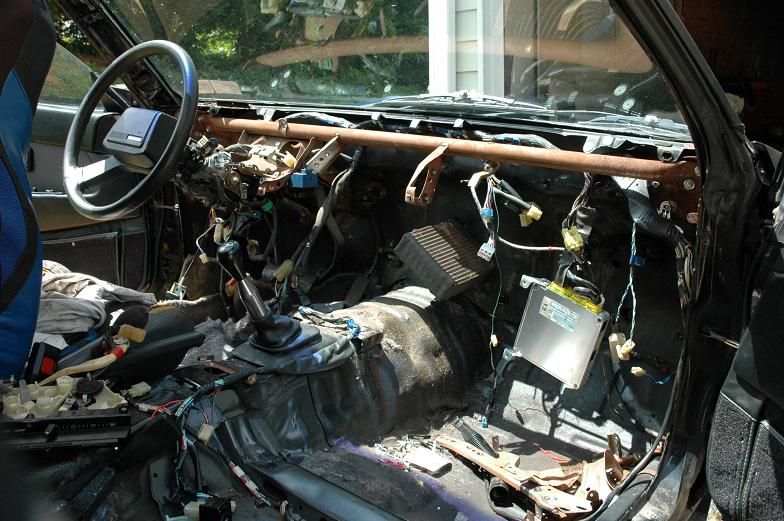 Today I took a deep breath and started the rear wheel well project. It's going to be a long process! I removed some riveted and sealed sheet metal. It was keeping water out but I need the area to be structurally solid to take hours of racing. I'll be learning to weld soon...
Passenger side: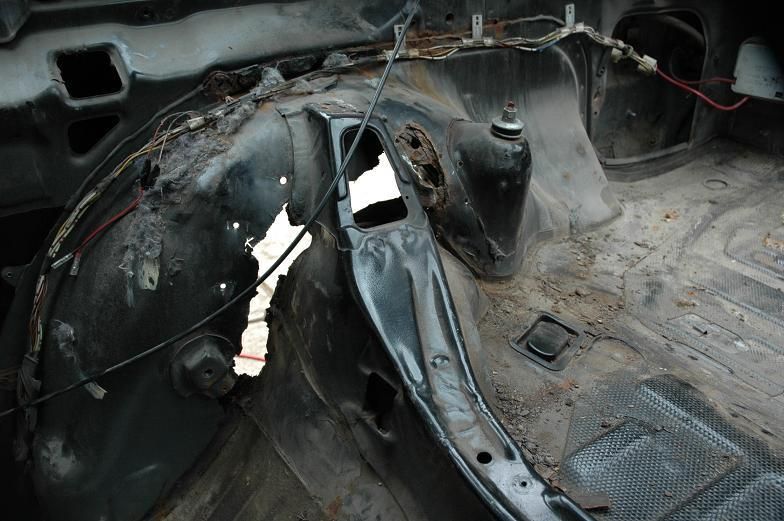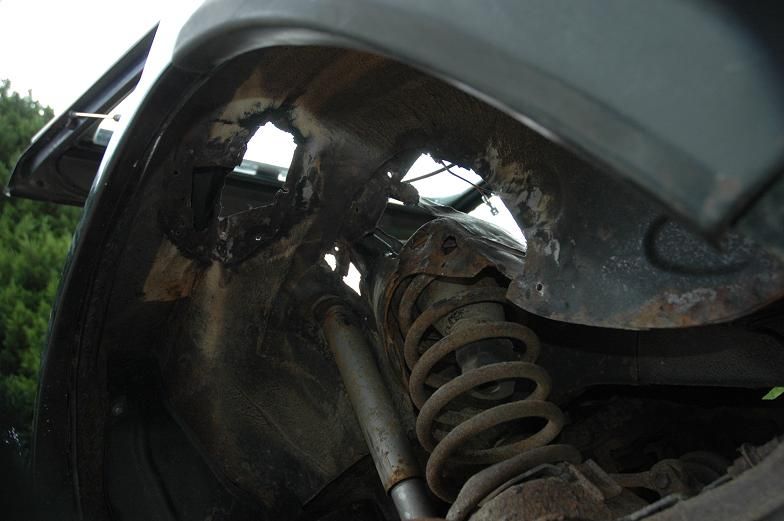 And driver side: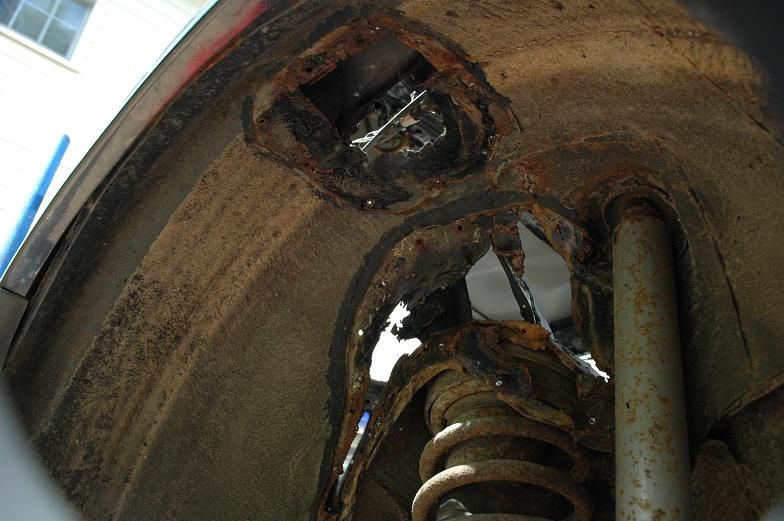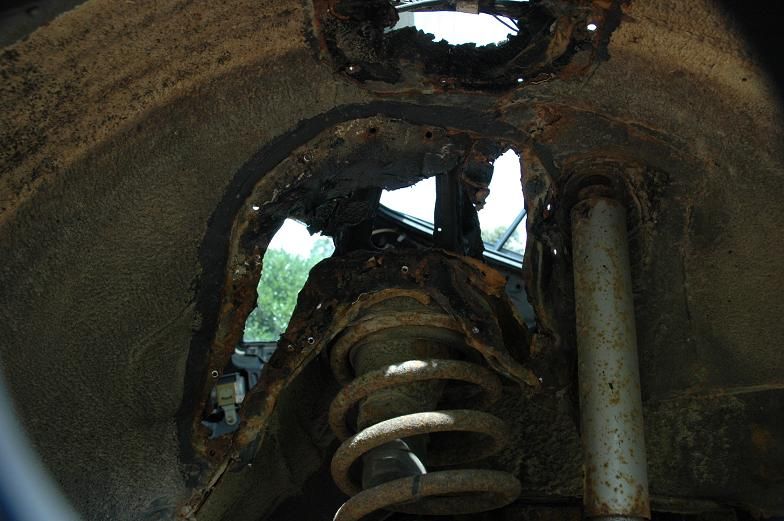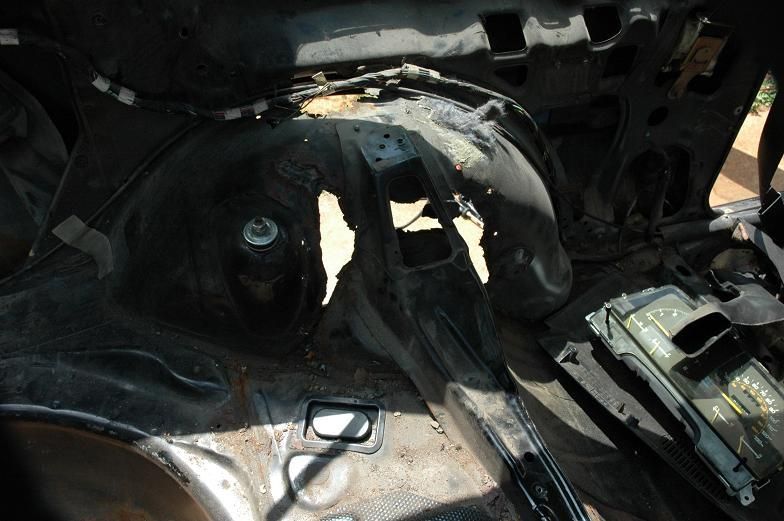 Thanks to a couple of threads in this forum the damage doesn't seem so daunting, but it's going to be a challenge!