A quick little update.
When you're in the wheel wells a good thing to do is wire wheel out the stock seam sealer that joins the two halves of the main panels. Often the sealer on this seam cracks, so there's no point in waiting for it to crack, replace it ASAP.
It cracked on the DS on this car...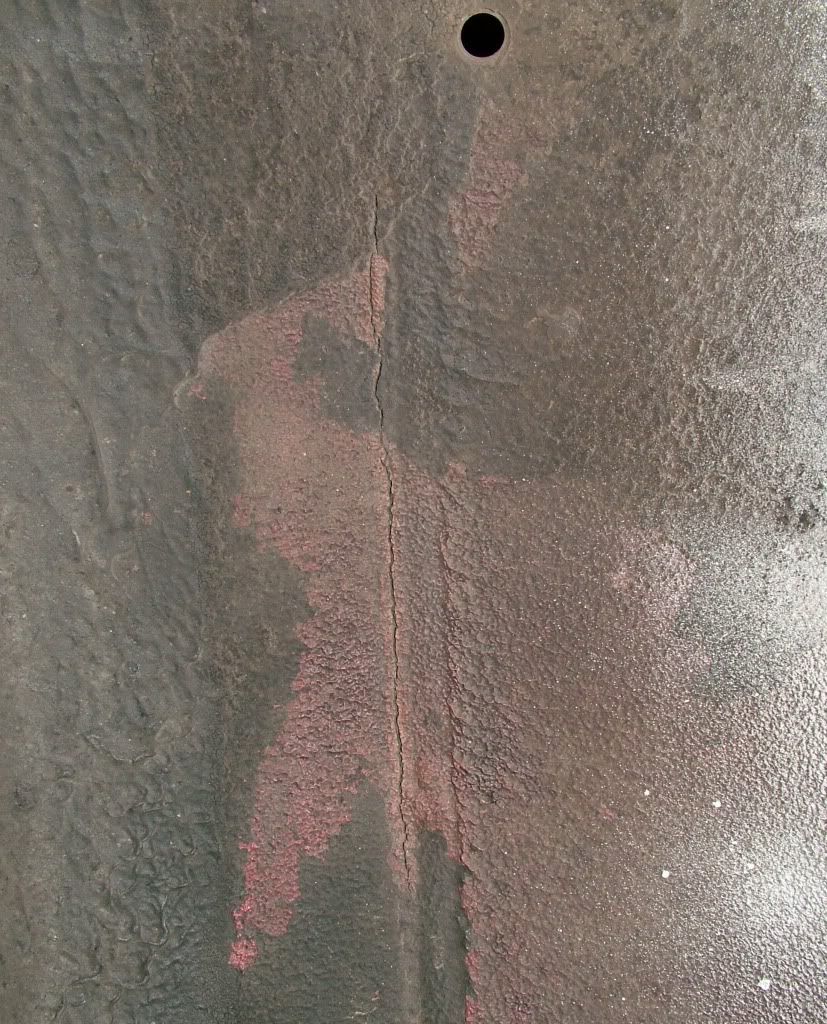 A crack in this seam exposes the spot welds between these 2 panels to corossion. This was hiding under the undercoating on the DS...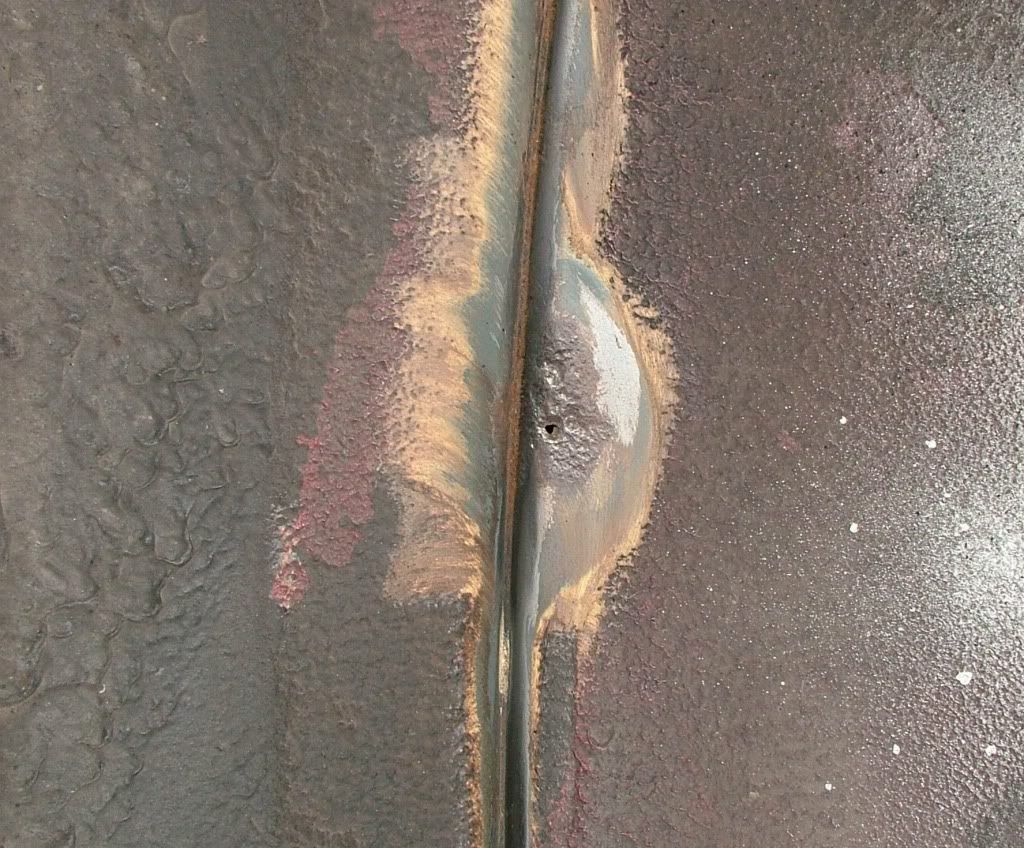 To fix it you need to split the two panels apart to get at the rust (and remove the rusted through section of course)...
All fixed up...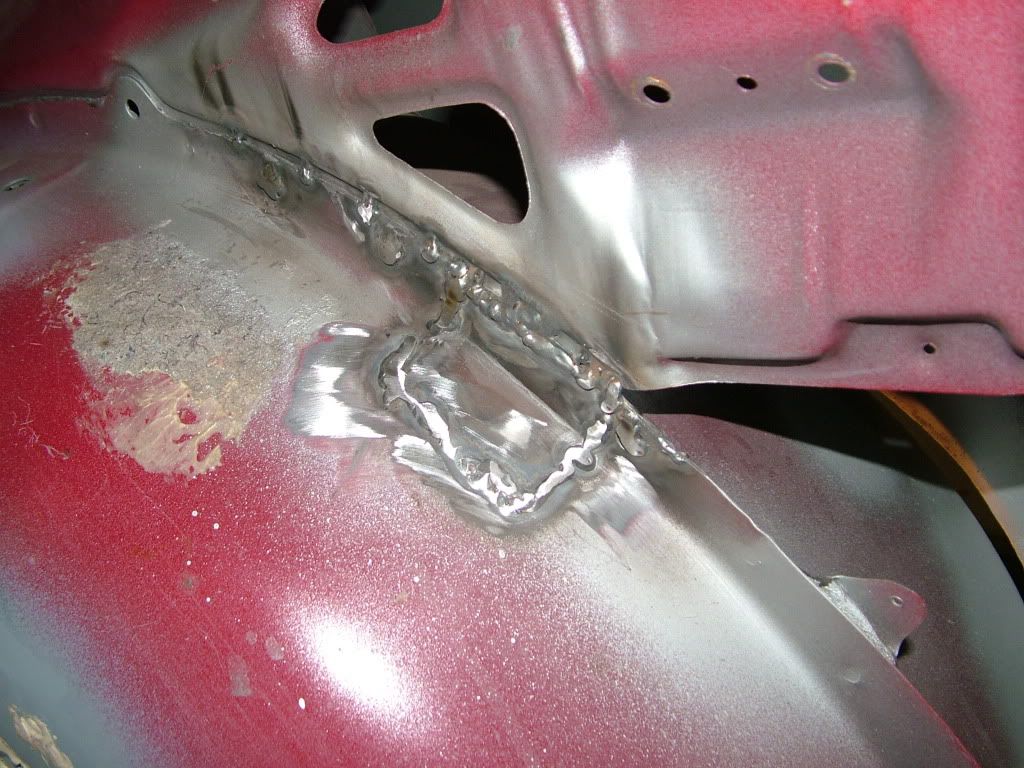 And of course you have to reseal the seam.