Discussion Starter
•
#1
•
1.) This has been covered many times before in bits and pieces, do a search for lumbar bulb or lumbar replacement. You'll come up with some useful information. Thanks to CSREDPRA (Chris Eng) for information and encouragement.
Get a blood pressure tester replacement bulb from a medical supply house. You can find them online or at a local medical supply house. (Usually located near hospitals or groups of doctors offices, the place that sells crutches, bedpans, etc.) The technical term is sphygmomanometer. I think that's the bulby part, could be the whole device. Regardless, you don't need the valve part if you have a choice. It's cheaper to buy just the bulb if it's available.
Carefully fold the old one inside the fabric housing in on itself so you can gently pull it out of the sack. Patience is good.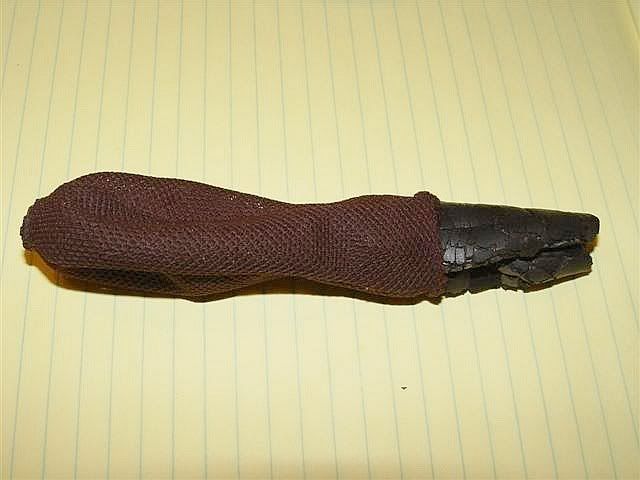 Old and new. You can see how deteriorated the original bulb is. I was lucky the original owner didn't throw the whole thing away. In a reverse process, you will need to carefully fold the new bulb (lengthwise) and carefully pull the fabric sock back onto the new bulb.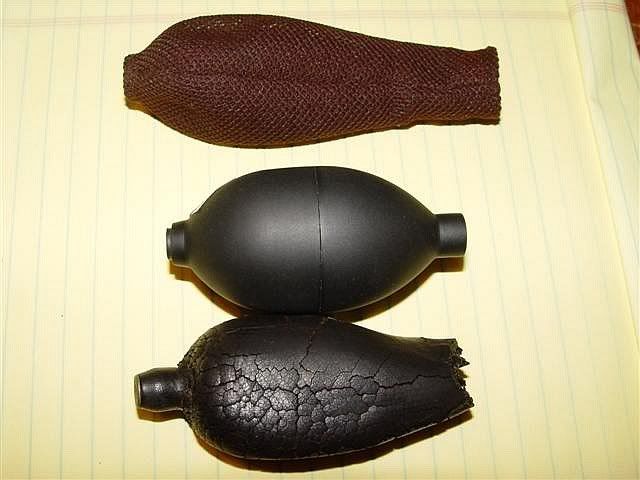 What was left where the old bulb broke off. Notice on this pic and the next one, there is a metal compression band that holds the bulb to the metal shaft tube. You want to save this part. Just twist and pull the rubber and band off. It might take a little effort.
The compression sleeve and old rubber that it was bound to.
What's underneath all the old rubber. This is what you will push the new bulb onto.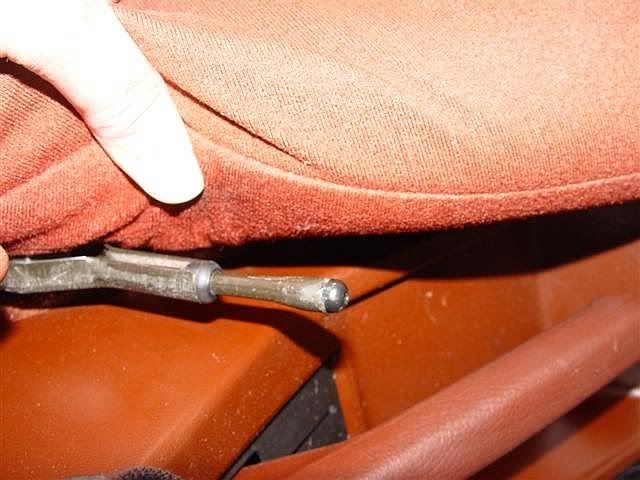 I used a small pair of needlenose pliers to pull the bulb end into the compression sleeve. Couldn't find a better way to do it. Patience again. Would have been nice if my replacement bulb had a longer end like the original, but it was just long enough.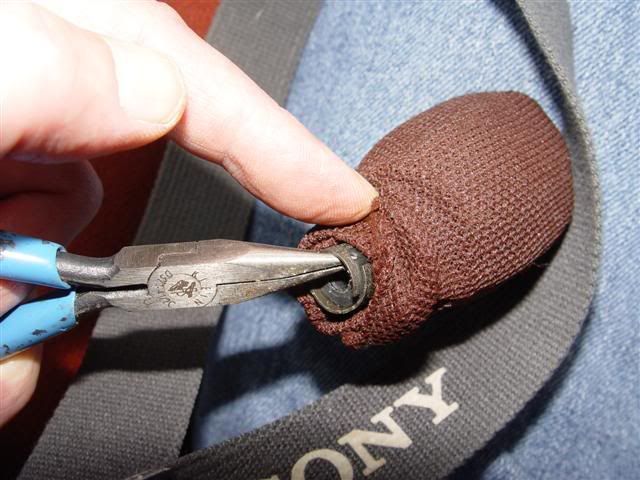 All snug into the compression sleeve. Now goober the metal pipe up with something slippery and slide the bulb over the tube. I used spit. You may want to use something else. I would suggest something waterbased.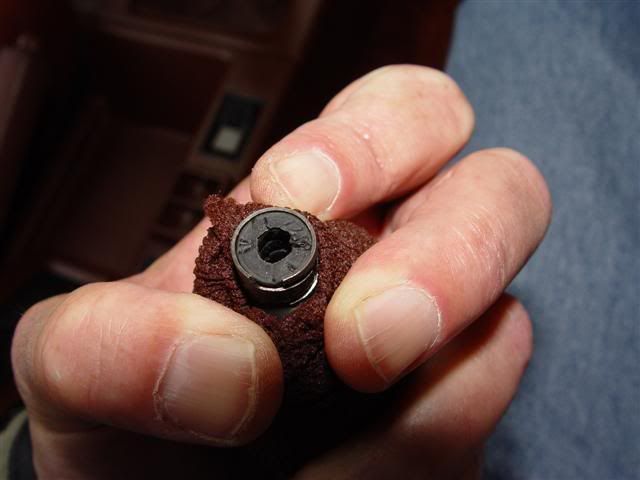 Looks good, now for the test pump......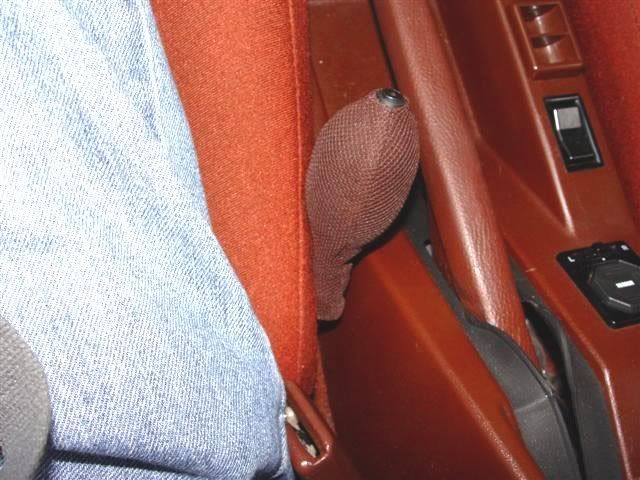 It worked great. Cost me $10.50 plus tax.