Discussion Starter
·
#1
·
So short story of my car i bought it when i was 17 painted it for my senior project in high school and i blew the motor a month after i finished painting it
so I decided to go big power with an NA 5m build haha then i really thought about that and decided 5m wasnt going to go much of anywhere, after deciding that and fully rebuilding it my friend gave me a 7m that was "seized" so I tore that down and started rebuilding that
here
and when i was doing that i had that motor almost fully rebuilt i had all the machine work done and what not and i spun a bolt on the connecting rod and after i did that i was so furious i went on the internet and bought a 7mgte from badboysupra and put it on my credit card that same night. :thumbsup: that took for ever to get to me so during that i was buying suspension parts like crazy and got most of my suspension done. now its time for pictures!!!
my car when i first got it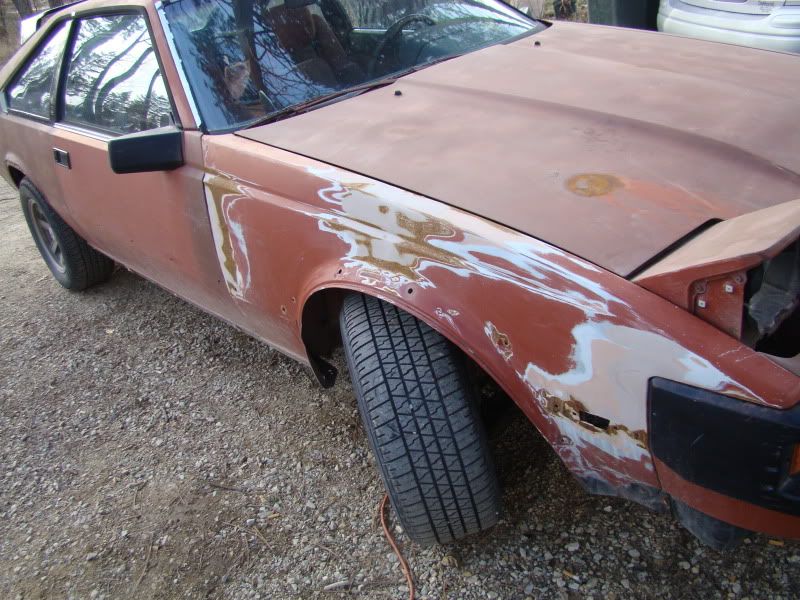 car after paint job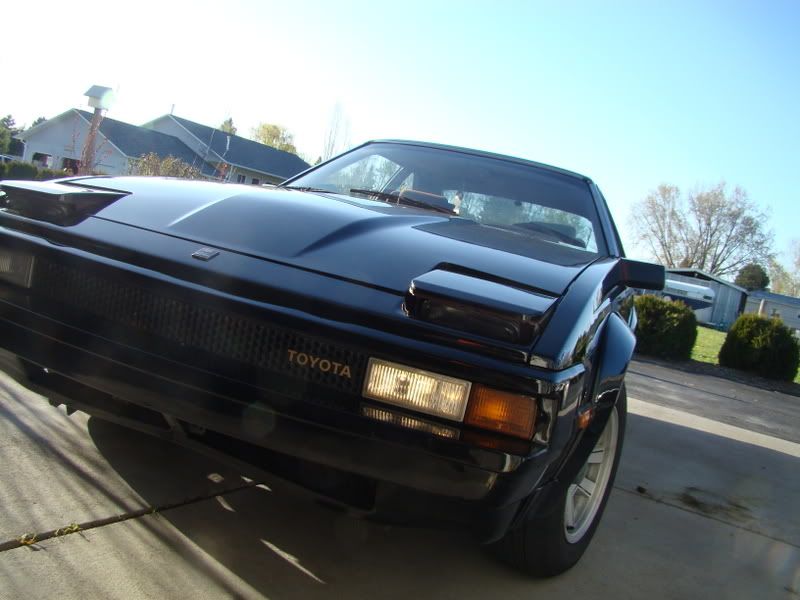 you can see the flakes of gold! lol and
heres
the build for my paint
thats the 7m that i got for free
Clutch was pretty rusted it sat out for quite a while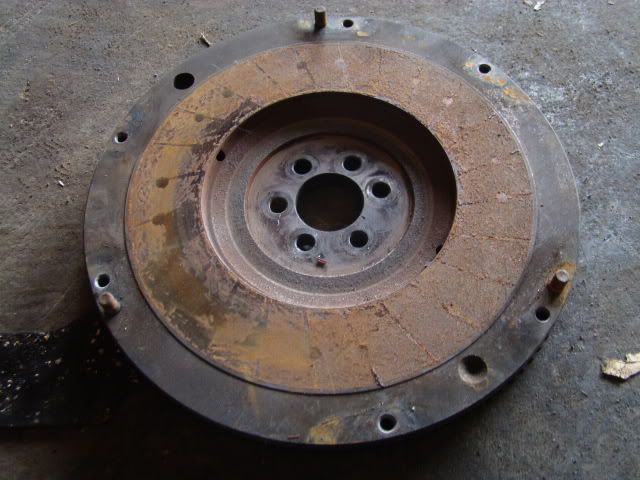 wiring harness was also chopped on my first 7m and i soldiered over half of it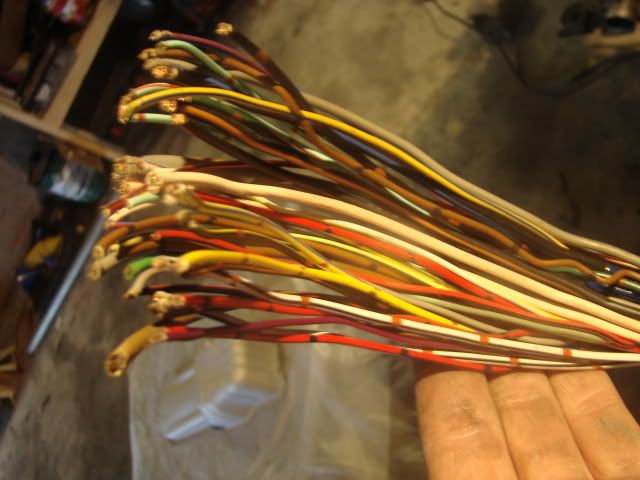 spent like 300$ in machine work to a motor i still have sittin in my garage to this day
haha
with arp's
that looked like crap and wasnt cuttin it for me so i cut it!
puke in my mouth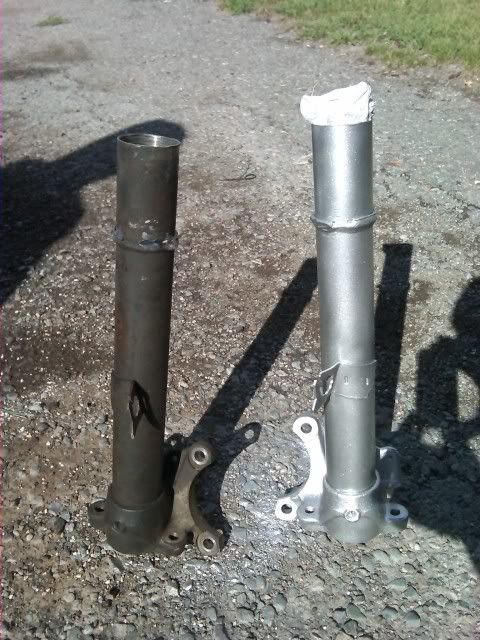 then i screwed up my 7mge and started on my 7mgte, converted it to front sump first
had to plug the old hole so i used a sr20det flywheel bolt with some epoxy haah
then something really random i found out is that 82 and 83 supra's have different plugs for their alternators so i had to buy and convert my plug to a later model which is lame as hell!
82 supra alt plug
83 up plug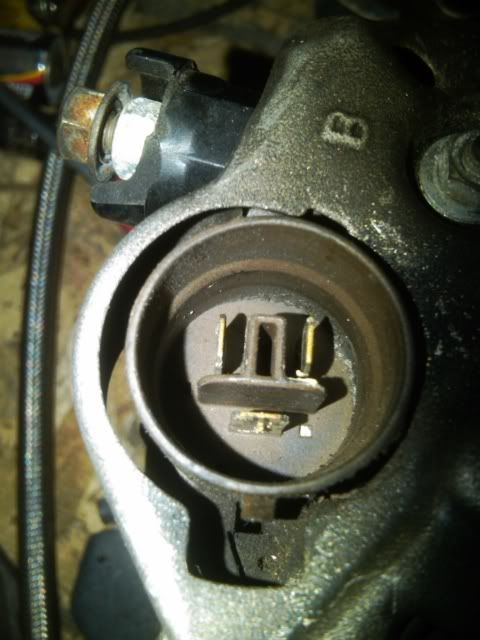 decided to put a new timing belt on my 7mgte and found out that the back of the timing gear was sheared off and was just tearing away at the belt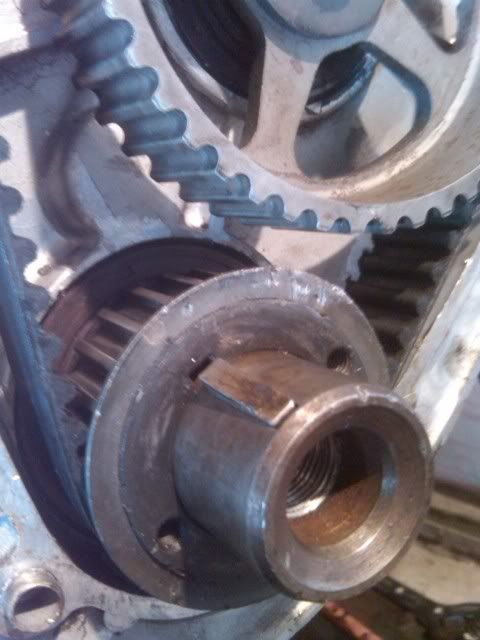 so i had to get a new timing gear to fix that dumb problem so while i was putting all that stuff in i decided to put my fidanze adj cam gears in since my belt was off anyways. i bought them for my 7mge swap because i wanted to cam the hell out of it haha
rrfpr sort mocked up. dont know if the hood is gonna interfere. Any other suggestions of where i would mount it that would look decent?
fuel pump installed with
relay kit i
nstalled also used a 240sx steering rack bushing to hold the pump in because the stock one was way fatter than the walbro.
reducer for my fuel pump to work
you can see the new wired from the relay kit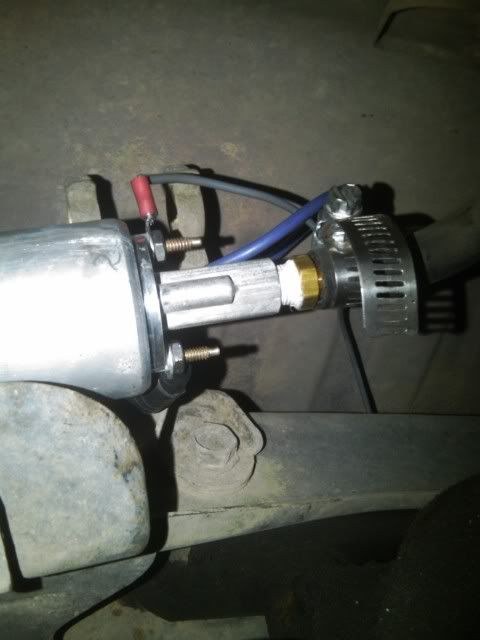 not sure where will look good to mount it yet but there is my fuel pump relay kit and i do need to clean it back there bad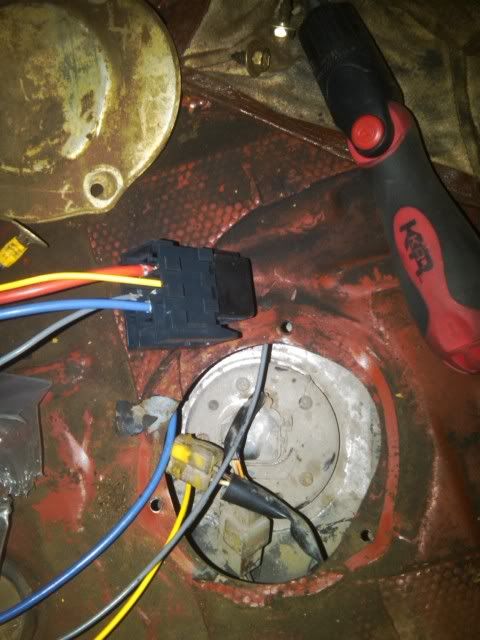 and oil filter relocation kit installed and ss turbo lines XD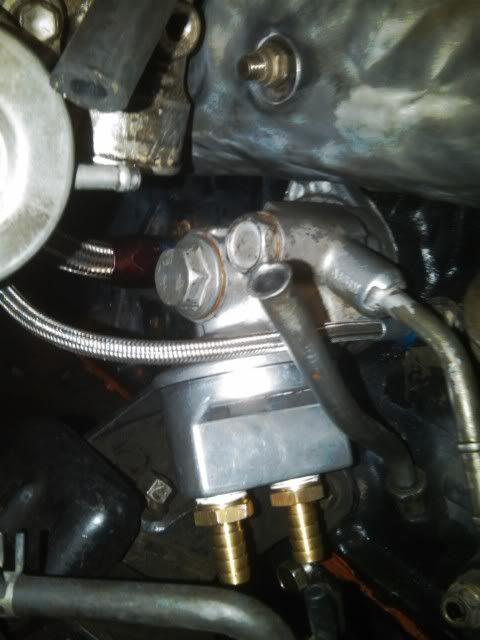 some other things i have done lately was get my valve covers and intake manifold powder coated removed and blocked off the whole egr system with
driftmotions
egr block off kit, bought a new master and slave cly and installed a ss clutch line also, i bought and installed ss turbo lines, bought and installed a heat shielding intakemanifold gasket. I will post more pictures of this when photobucket gets ready for me to upload all these pictures and more motor shots and what not :zzzzz: im really close to finishing the only things i need to finish right now is to have my wiring converted and for parts to get here that i ordered from 935 motorsports awhile back and my ecu and ic from a fellow member here and that should be here on thursday according to fedex!