Discussion Starter
·
#1
·
i dont want to hear about how i could have just got the stuff for mkii. i'm working with what i got
loser
, and since it is installed now i can say it
is
stiffer. now on to the good stuff.
this makes for a tight, and lowered front and rear. the springs are eibach lowering for mkiii, and struts are tokiko's lowering for mkiii.
The mkiii has a coil over strut set up, in both the front and rear.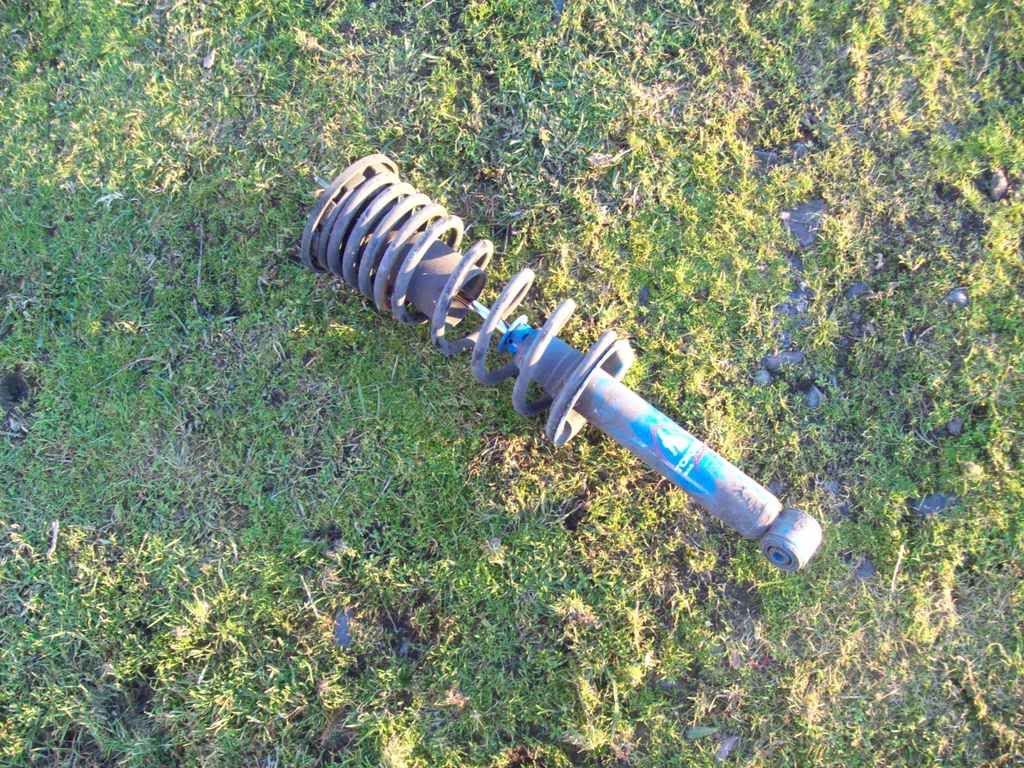 so after seperating the springs from the struts, i removed the bushings from the struts because they are too small to fit over the mkii bracket. ofcourse the bracket needs to be replaced, i happen to have a supply of semi truck bushings. these need to be turned down so they can be wedged into the strut. picture is after-material-before. theres a foam coating on top, i just cutt-off and dicarded.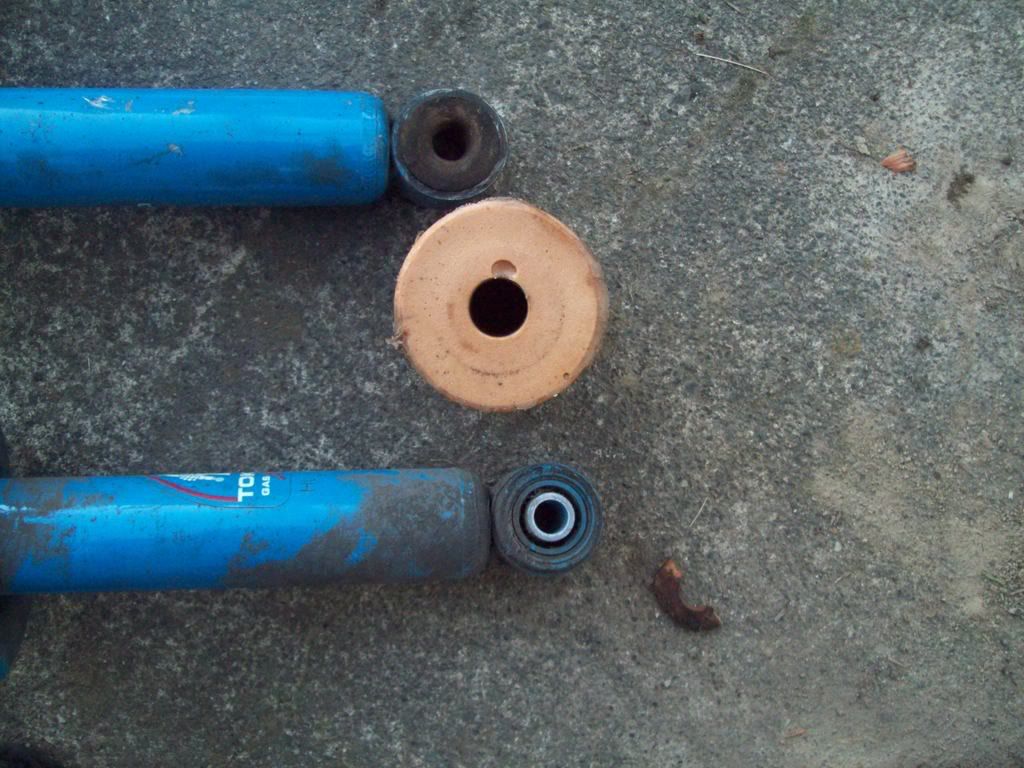 spring istallation in the rear is usual.
struts from the front are used in the rear due to being longer, the ring that the spring originally sits on is cut and removed. a washer is placed on before the nut to secure the strut in place.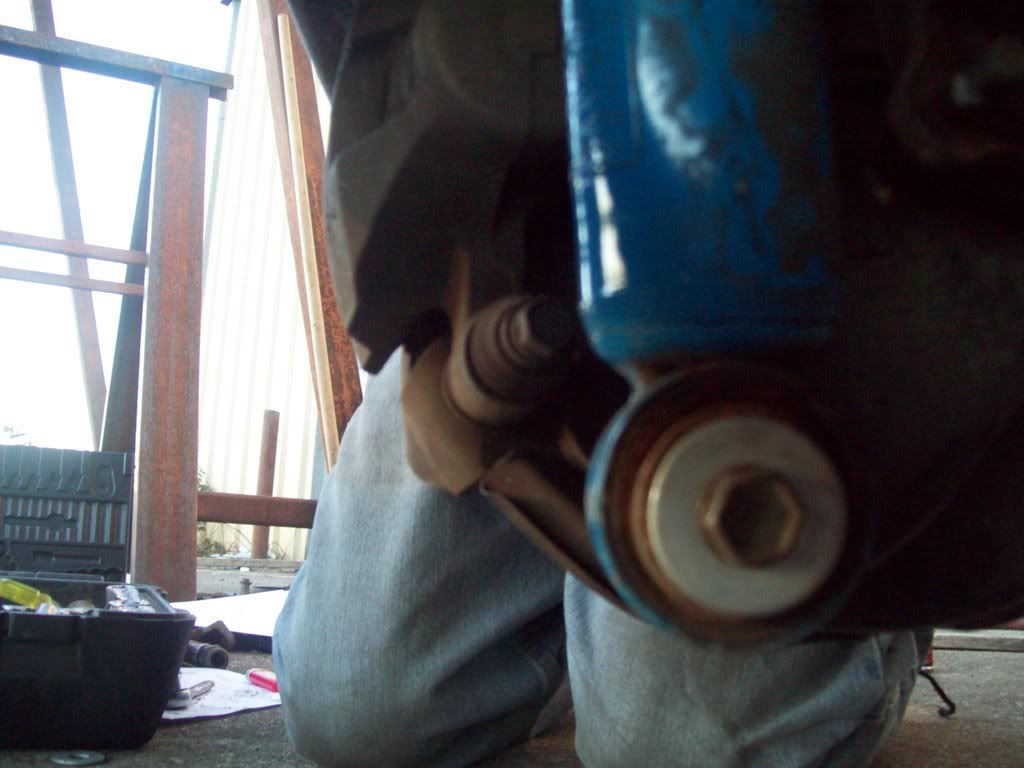 to secure the top of the strut i cut the original mkii bushing in half. on the strut place a washer and the rubber from the mkii strut. jack under the wheel untill strut reaches the top, and secure as usual, using half the bushing or it wont fit.
the front is still to be completed today, but should be as simple as shaving down the spring rest, and installing...... look for edit