Discussion Starter
·
#1
·
So when building my exhaust for my 5mgte I kinda cheaped out on the muffler at first cause it was not a huge priority.
Tho I really dont mind the sound at all (I actually like it)
I really cant stand the look of it...definitely not the performance look/sound the rest of my car gives off.
My setup is ct26 on 5mge
Divorced Downpipe recirculated (3")
12" glass pack in place of cat (3")
Full 3" piping back to a
summit turbo muffler..
Here is summits description of the muffer
We knew our Summit® Turbo mufflers would perform before we cranked up the dyno. But when one of these mufflers produced 21 hp more than a leading competitor's muffler--well, we were floored. Made with free-flowing large diameter tubing, they give you a deep performance tone without being too loud. Features include roll-seamed end caps, aluminized external construction, and spot-welded inner baffles. Best of all, they're 100 percent American made!
Here is what just the muffler looked like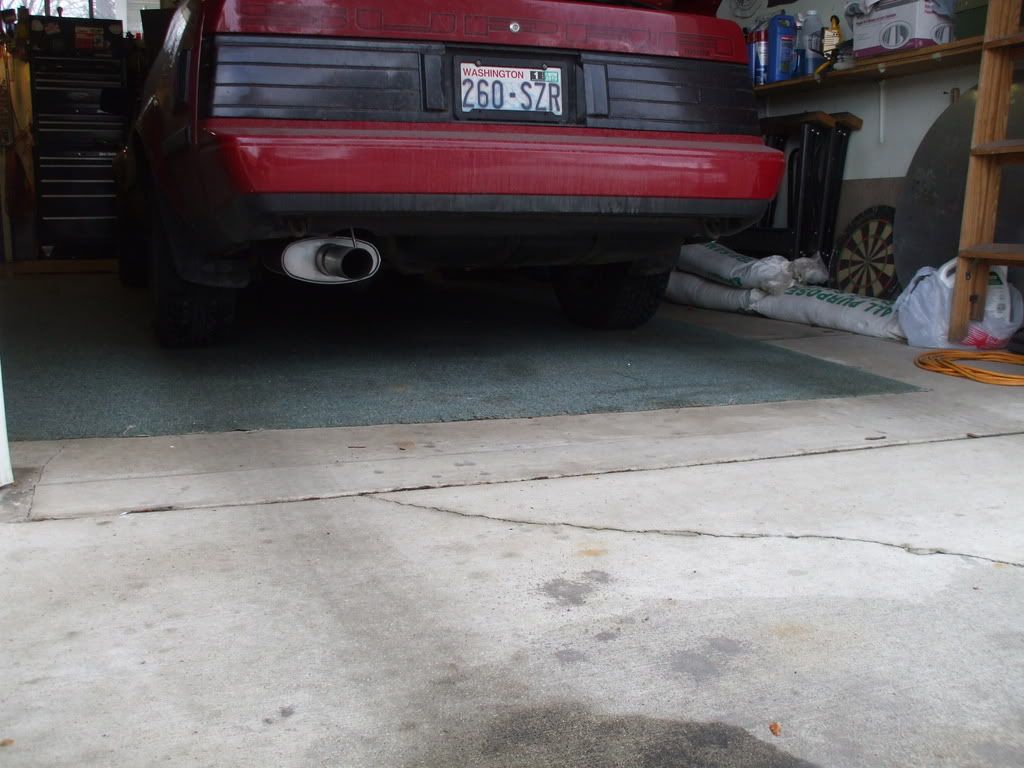 And here it is with a dual tip I made out of boredom (this picture DOES the tips justice)
I just want a good looking 3" inlet muffler that isnt going to break my bank tho.
I really dont mind the look of a well mounted (quality no schucks stuff) can muffler,
but I also like a good sized dual tip....
I have thought about a dual N1 style setup mounted nice and horizontal, maybe some like these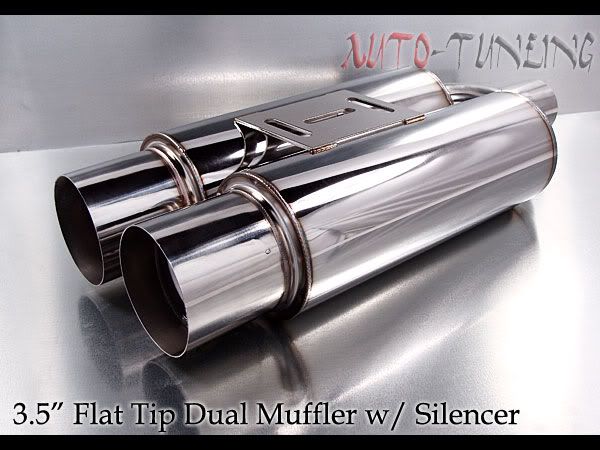 I also dont mind one nice chrome tip on a black muffler like my old NA setup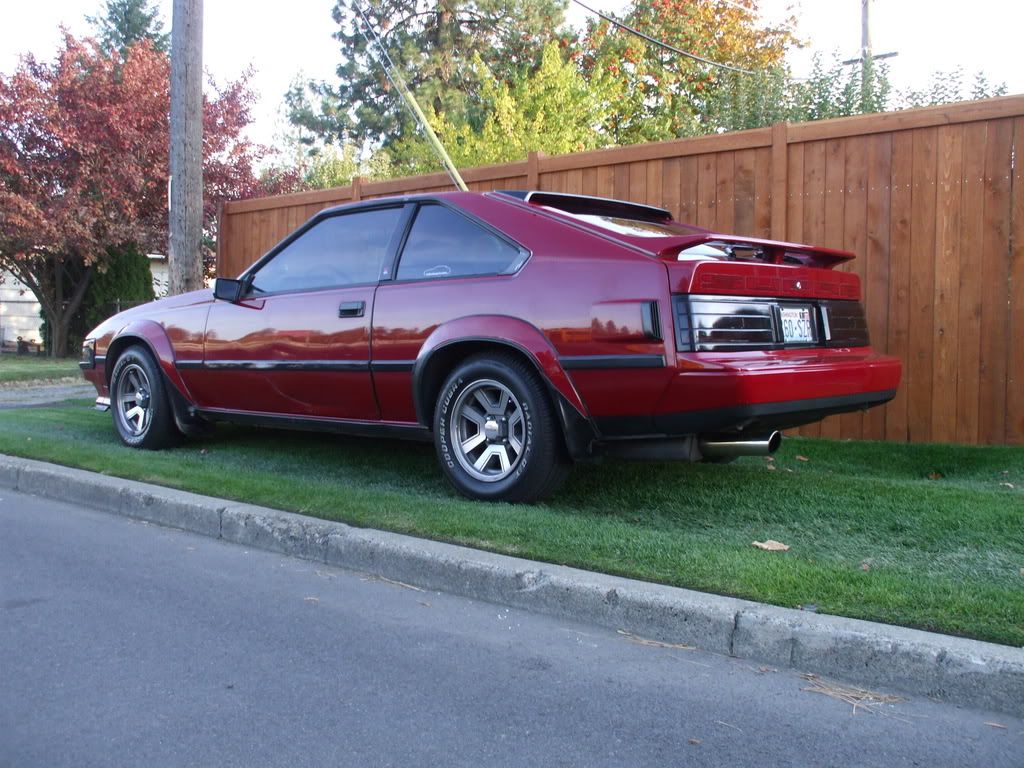 Sound is important as well, but since I have the turbo, and resonator, I think most anything will be quiet enough.
I know alot of 7m guys on supra forums like the Megan Racing GT can mufflers so maybe thats an option. Another option would just be a well mounted tip/tips on my current muffer or maybe going with a single in dual out muffer with two nice tips..
Just want to get some opinions.