So we know that MX83 engines are a good drop in for MA61, but it's becoming harder to find clean supra harnesses.
MX83 harnesses on the other hand, are typically in very good condition. There aren't as many notes for MX83 harness/ecu for us, so I figured I'd list some things.
I just finished wiring the adapters for a local guy.
It actually seemed a bit easier than a supra harness, because the cressida uses the same sort of wiring scheme as our cars, just newer.
ECU :
First you want to adapt the cressida 22pin ecu connector to our 24pin ecu connector coming from the dash.
Using both the MX83 ecu diagram and the MA61 ecu diagram, you can see that they easily change over. It's just a matter of connecting say +B on ours, to +B on the 7MGE. You end up with a short adapter like this: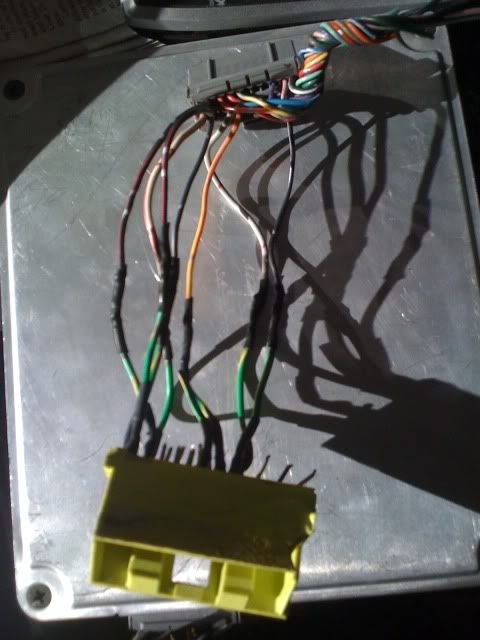 Dash plugs:
Fusebox:
MX83 does not have a fusebox connector like supra. You do want to connect the red/black power connector to the red/black connector from the chassis (originally used for 5MGE igniter).
More notes later.