Ok, it's been quite a while that I've been talking about restoring my Supra. My car is the '83 black one on my sig but since it was rusted (I believe) beyond repair I got a silver '85 car that looked to be in very good condition.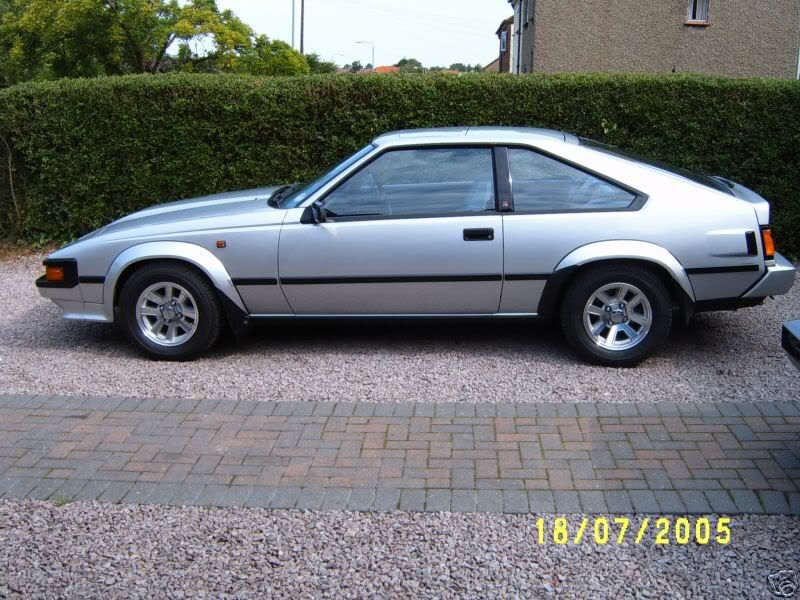 As you can see the car was in pretty good condition so I thought it would be a good base to start off my project with. On my black car I have done the 7mgte conversion and the plan is to transfer everything to the silver car. There was a slight problem though, as my friend George says (aka karaki) supras are meant to be in two colours: black and black and i can't agree more with him. So the silver car (even though it looks amazing in that silver) had to be resprayed in black as nothing else would do.
So to make sure that the car is really clean and that it will last with no rust issues I had to strip it down, check for any rust and of course respray any nook any cranny in black
.
So after I stripped the interior of the silver car this is what I ended up with: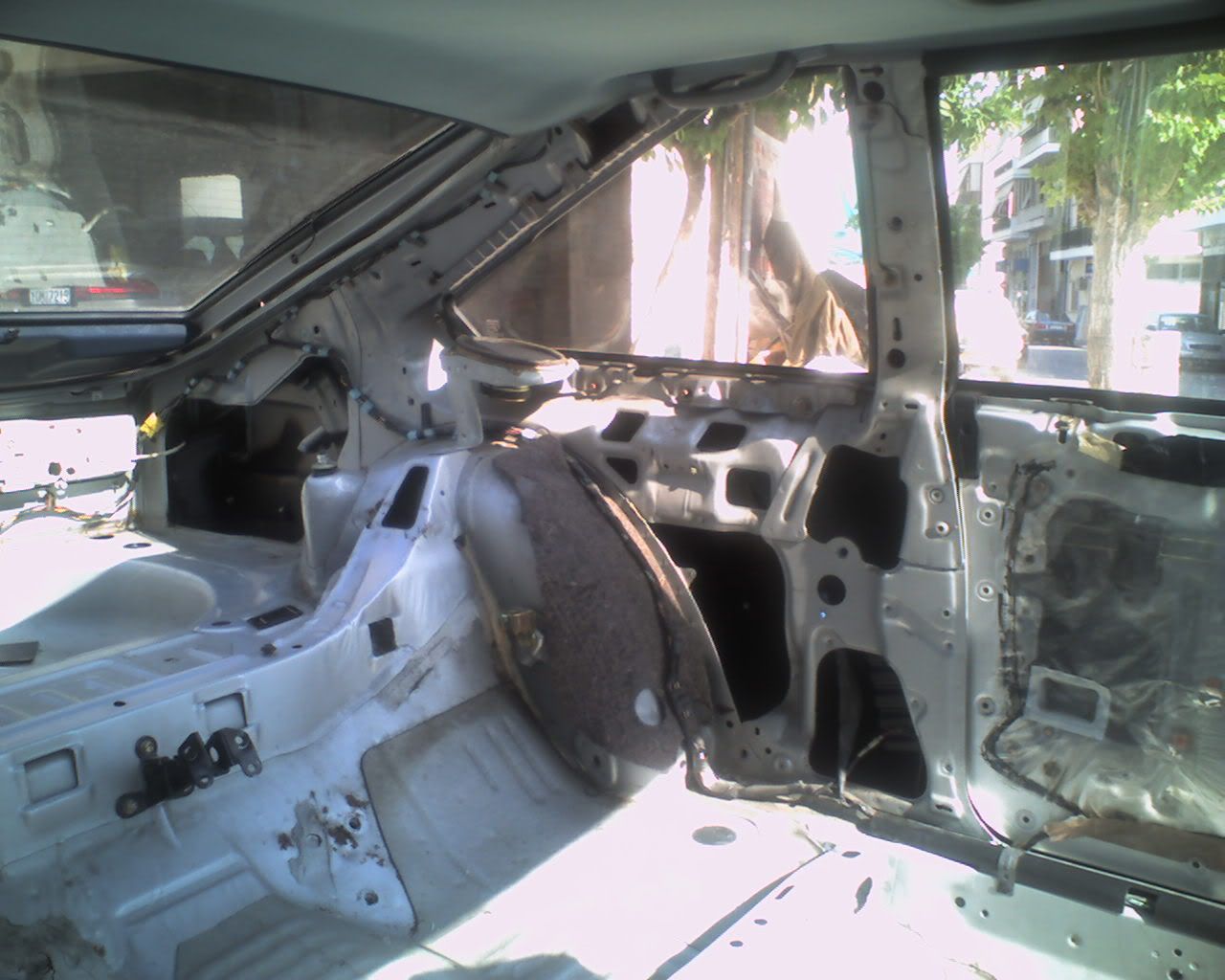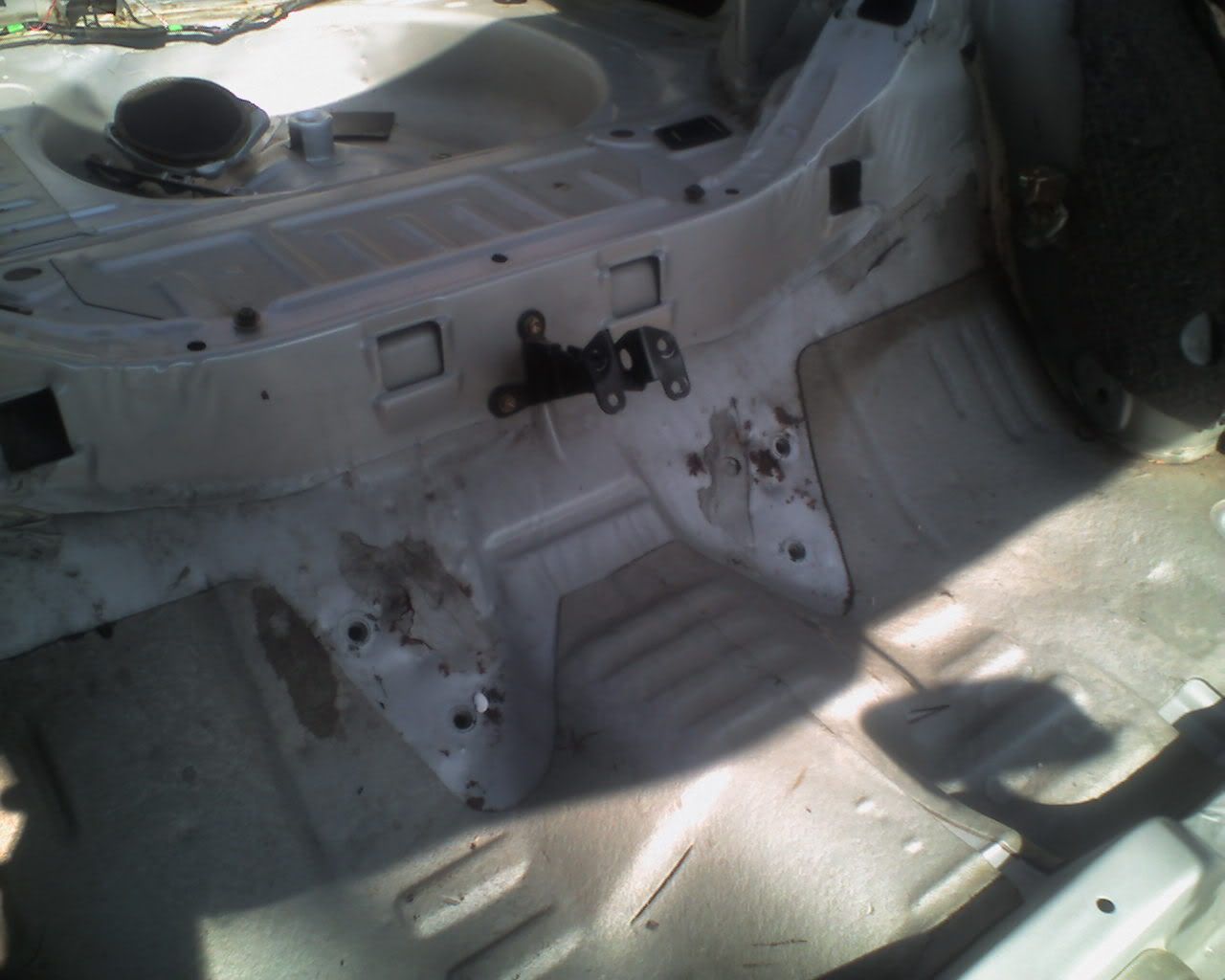 on this picture you can see the rust spots near the middle rear seat belt fittings. These were dreading signs that even in a car as nicely looked after as this one rust was existant. So I had to check everywhere and see if there was any other damage. Fortunatelly there was no other major rust anywhere else. The two spots appear to have been initiated from inadequate sealing from undernieth, where the two fittings bolt to the floor of the car.
So having stripped the car totally, having checked and sandpapered every dodgy spot there is, we applied Rust Bullet everywhere in order to make sure that the rust would not come back easily again - hoping that the greek warm climate will aid in that also.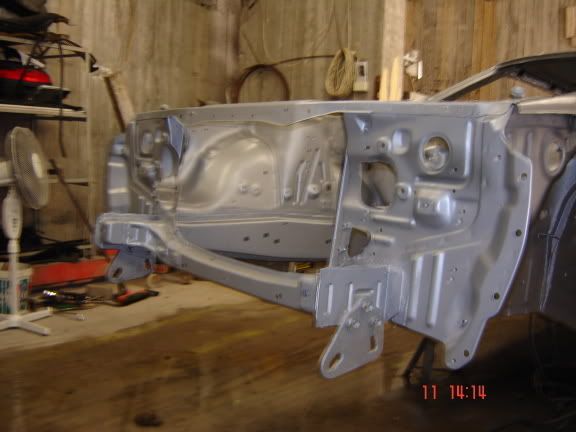 Another issue that I was really concerned with was the factory construction imperfections especially at the rear of the car as well as reinforcing the rear body. And by talking about reinforcing we also spotwelded along the sidewells inside the car cabin so as to reinforce the main body and add some rigidity. We also did weld all the gaps that are undernieth the rear turrets: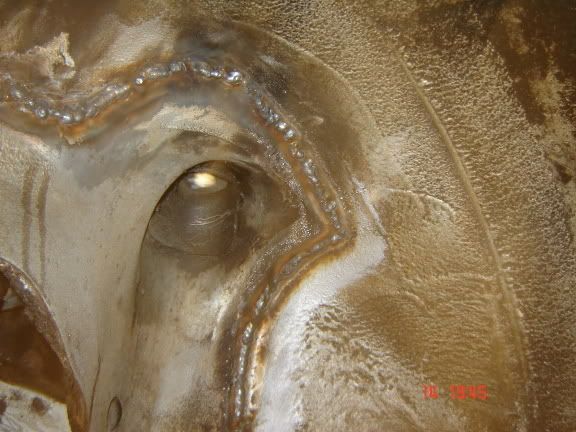 and of cource the turrets themselves