Discussion Starter
·
#1
·
Hi all, I've been gathering suspension and brake parts for my setup for the last year or so and after going through the first major steps of my restoration and engine setup the time has come to start assembling all the suspension and brake bits 'n' pieces on the car.
Some of you may have gotten a preview from my restoration thread but I thought it would be right to demonstrate/display my upgrades and some modifications that I've done in a different thread that would be placed in the relevant section (i.e.:here
).
So after reinforcing the body of the car (see front/rear strut towers & interior crossmembers 2 floor spot welding-stiching) this is what is going on the front:
Here's what we got here:
- Whiteline 27mm front sway bar,
- T3 camber adjustable pillow-ball mounts (that will unfortunatelly require the strut towers to be redrilled in order to be alligned correctly),
- billet strut top hats,
- LEDA custom struts 15-level adjustable,
- LEDA 400lbs 10" springs,
- full Super Pro polyurethane bush kit and
- 35mm 6061 aluminum RCAs.
Close ups of the RCAs: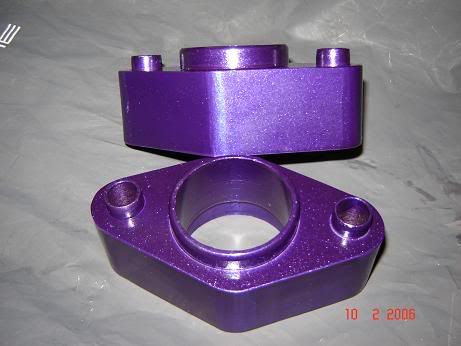 Close up of the T3 camber adjustable pillow-ball mounts: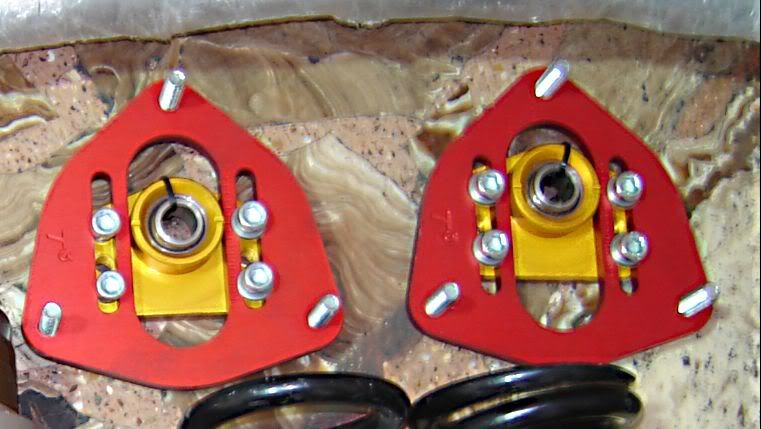 I have to admit that the built quality on these things is beautiful and their bolt pattern matches the strut towers perfectly, only problem is that they seem to be the AE86 units :frown:.
Here's a couple of pictures of how they can be mounted: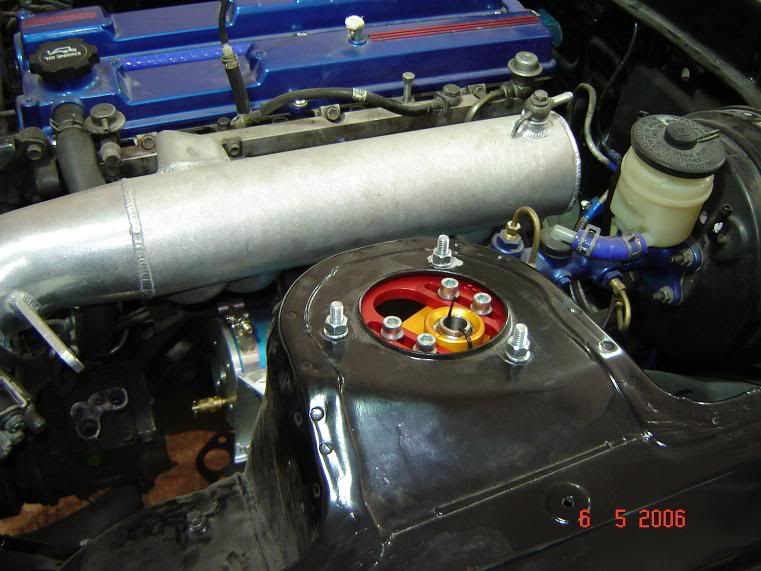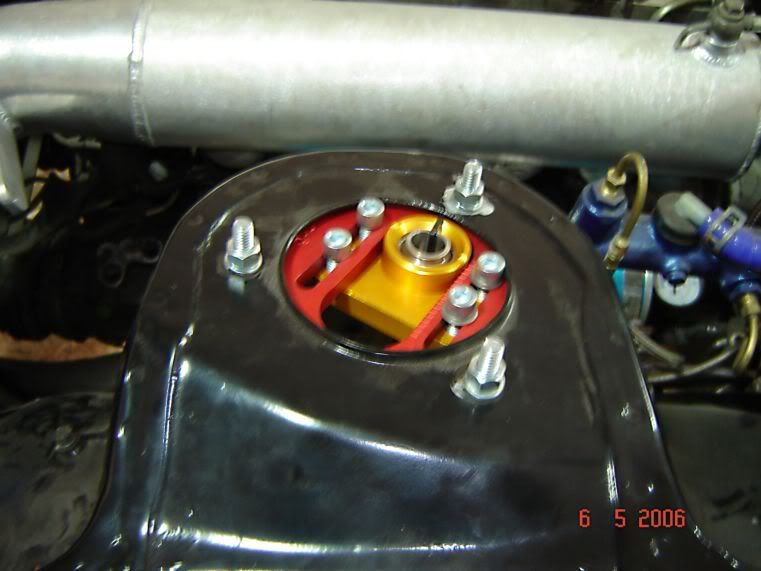 This has been stated before and unfortunatelly it's obvious that these are alligned in a way that they will affect caster as well as camber when adjusted. I tried to make sure that these were mkii specifing before I bought them about a year ago. I spoke with Gabriel prior to ordering these and he ensured me that they would fit the mkii fine. Obviously this wasn't the case unfortunatelly and I only had the chance to test fit them a few days ago. So I did what fellow member Joe Bartek did here
http://www.pbase.com/solo1supra/image/44302227
. Yeap I had my strut towers redrilled and they are now alligned perfectly.
All the above parts will be mounted on as soon as the rest of the suspension parts (control arms, hubs) are back from getting powder coated. Obviously pictures will follow
.
Updates on the brake and rear suspension setup will follow through as they occur