My terrible day.. car struck by big rig while parked.
Howdy folks,
I'm still in shock and dismay.
If anyone in the bay area (or elsewhere) has, or sees, or knows of where I can source a rust free good condition hatch or anything else you might see damaged in the photos Please PM me or email me at my forum name at gmail.com
I will be attempting to gather up parts eventually, but this is so new its gonna take a while until i have in idea of what money I'll get to repair... I will post in the wanted section as well.
Yesterday, my supra was struck by a big rig hauling black top while parked and car covered (bright blue car cover) in front of my residence. The truck pushed my car 60 ft. down the street and up onto a small wooding retaining wall in my neighbors yard. Driver said he did not see my car. I was not home at the time, and my landlady called me while I was at work, saying my car was in the neighbors yard and was hit. I knew exactly what had happened.
The "city" ie.. Public Works Dept. opened up an "emergency use only" gate at the end of my road to allow construction trucks to come through to deliver black top to a paving project on the other side of the gate. I live just a few houses from the "end" of the road, and the road is very narrow and not even wide enough for a proper two lanes. Yet it seems (I assume this at this point) that it was decided to allows these trucks through most likely to make their drop off and reloading quicker, thus saving the city money, instead of routing them on a longer and not as direct route. The Neighborhood is very upset that these trucks came through here for 2 days, often 3-4 trucks back to back and driving at at crazy speeds. Luckily, no one was killed or hurt, as many people walk, ride bikes, run, often with pets and or kids in tow down our street. There are no sidewalks on this part of the street, so people HAVE to walk in the road for about a 1/4 mile which is the section I live on, and where my car was parked and hit.
The paving job is now down, and my car is wrecked. Many neighbors came out to bear my sorrow, as many know me and my supras and how I take care of them, and am always outside working on one or the other. Many folks took photos of my car, and said they were also going to call the police and city to complain about the trucks, and what had happened. The city did post signs saying only that the gate at the end of the road would be opened to allow traffic to come though as the paving project was taking place. It made no mention of trucks hauling material all day for two days, nor did it recommend moving vehicles off the road. It only said, that the city understands this may be a inconvenience for people and they apologize for this.
Personally, I feel the city operated with negligence. I feel at this moment (although still with much emotion) that I should also take legal action against the city. I know..long shot, but I feel this is partly someones fault for considering and allowing this to take place, and not even notifying us that trucks would be down our road. IF I WOULD HAVE READ THAT ON THE SIGNS I WOULD HAVE MOVED MY CAR FROM THE STREET DURING THIS PERIOD.
I feel I have a good argument already...but I digress...
The paving company has already reached out to me (the owners, and they say..don't worry we'll take care of you...) it will of course take some time to figure out what is needed, and for me to put together my proposal to them. My hope is that they will pay me directly and not go through insurance. I'm hoping they will not want to have a chargeable accident on their records, as I think this may.. "may" hinder them getting future bids possibly, but will of course raise their insurance. That said, the homeowner who lost his retaining wall will also file a claim on his end. Neighbors are pissed, and I hope this will go quickly and without insurance of course.
I'm going to have to show the value of my car, and I know about finding comps, and getting out my records of what I've done to it, etc. etc.
I'd like to ask anyone whom might have saved photos or perhaps ebay listing photos or screen shots of recent comps similar to my car, if they would be kind to share those with me, so I can start to formulate evidence to show my car's value. Since we all know insurance will go with a blue book value. I think comps need to be no longer than 6-8 months, but not sure..probably over a year is not usable.
the good news is I was able to get the car down, without any more damage, and nothing was damaged underneath. Car starts and runs, and I drove it today, and feels like nothing happened. It looks to me like the hatch is not fixable, and I hope everything else can be straightened out. Damage was to the rear corner, a large buckle in the rear fender, front right corner damage to the skirt and fender flare from when the car first hit the wall, and the rocker panel on the pass side in pushed upwards from underneath, again when it hit the wall. Those two areas look fairly easy for a shop to repair. I won't know for certain about the major damage until I take it in, for a frame alignment check, and they look at it..
I have videos later in the day of trucks having to weave around other parked cars and cars driving. this is a total mistake to have trucks that size on this dead end narrow road. Someone is liable, the driver..yes... and I believe the Public Works Dept.
Police report will be completed in a week or so, blame is entirely the driver's fault. so its just a money game now.
This really hurts..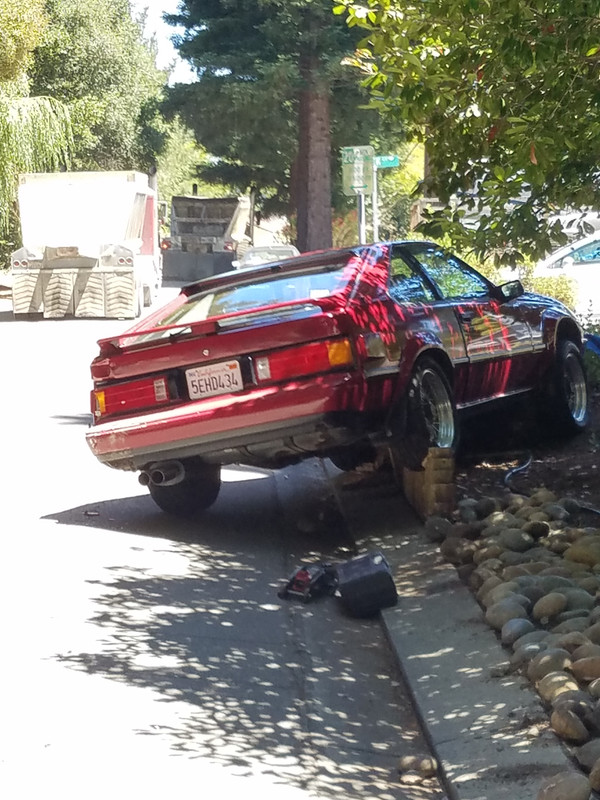 free screen capture software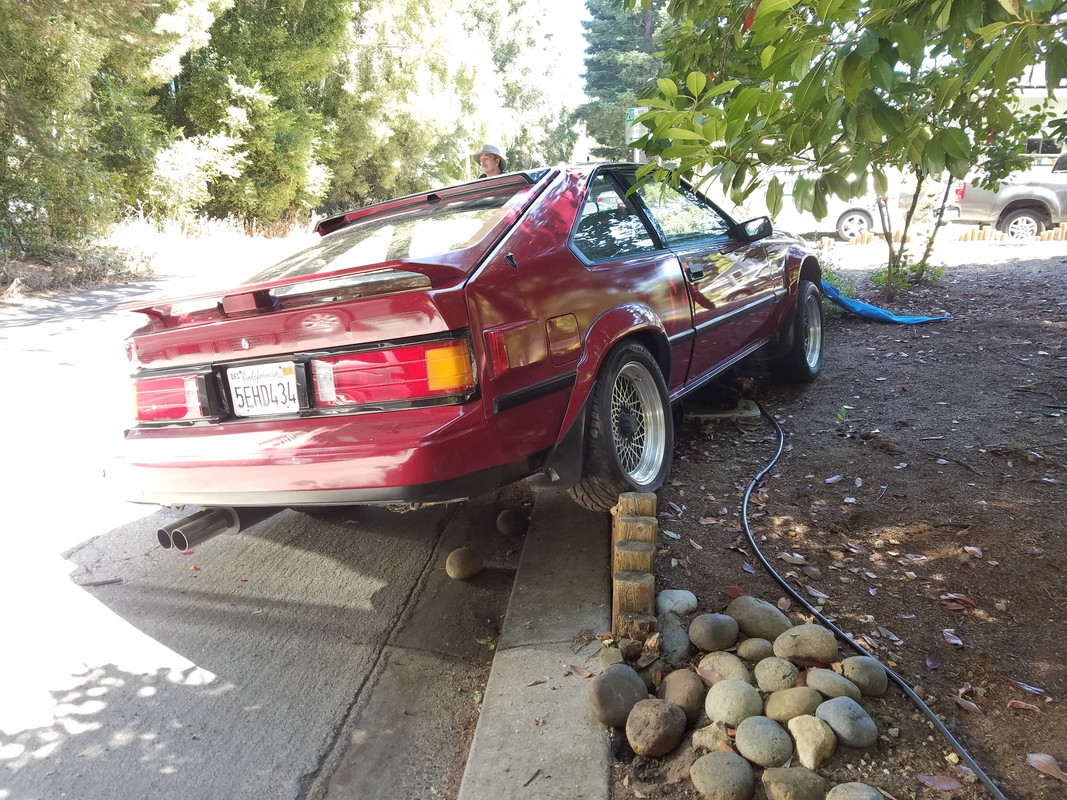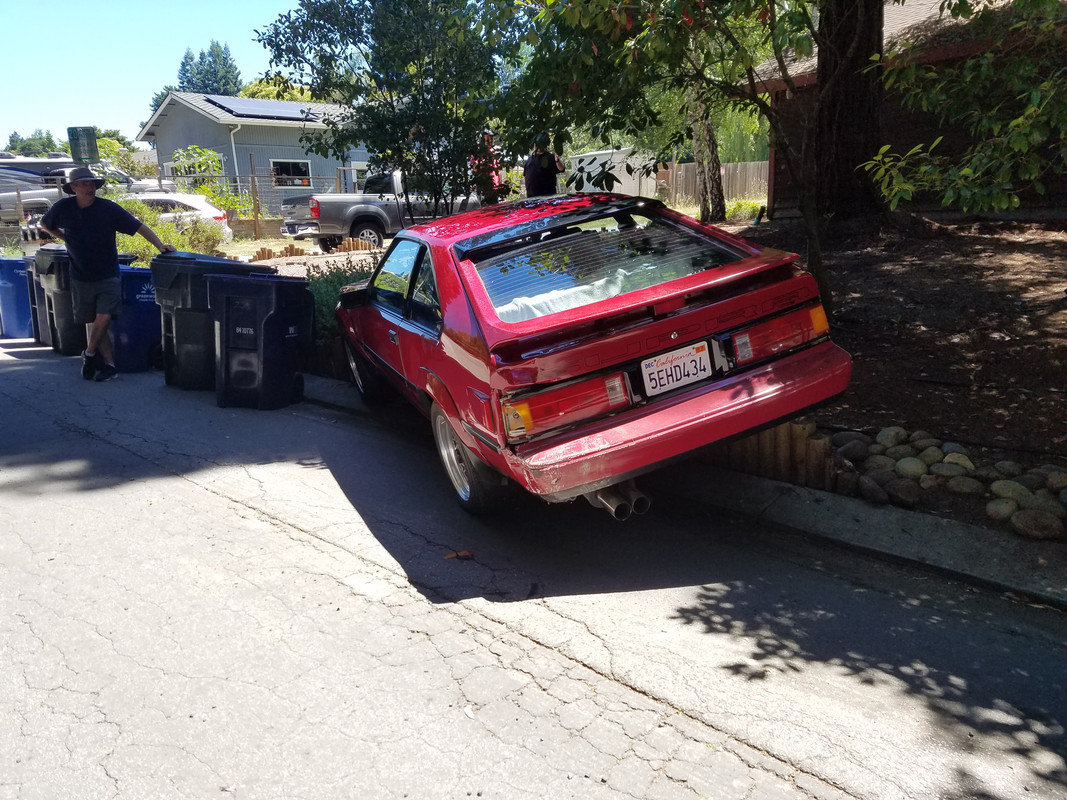 how do you print screen