Discussion Starter
·
#1
·
So a while back I got a 1981 Honda CB650 that I got running but needed way too much work to be a safe daily driven bike and plus I thought, that would just be boring. So what do you do? get rid of the old worn out garbage and stuff that doesn't look cool like the wheels/tires, forks, swing arm, and motor... Not left with much at this point, so now what? Get a donor for more fun parts... I got me a not road legal 2001 GSXR 750! (I was originally going to do this with the 2001 Honda CBR 929 I had gotten but after I got it running I really didn't want to take it apart... Ha) And i'm doing this while rebuilding a turboing my 85MKII... All on a small budget... I must be crazy... :zzzzz:
Not mine but for reference of what I started with... the same, mine was just in pretty rough condition...
CB650 frame with GSXR swing arm initial fitting... and why I'm looking for a spacer in this thread --
http://forums.celicasupra.com/showthread.php?t=54269
The donor GSXR 750 which I already removed and sold some stuff like the tank and tail sub frame...
Motor out of the GSXR. Easier than expected.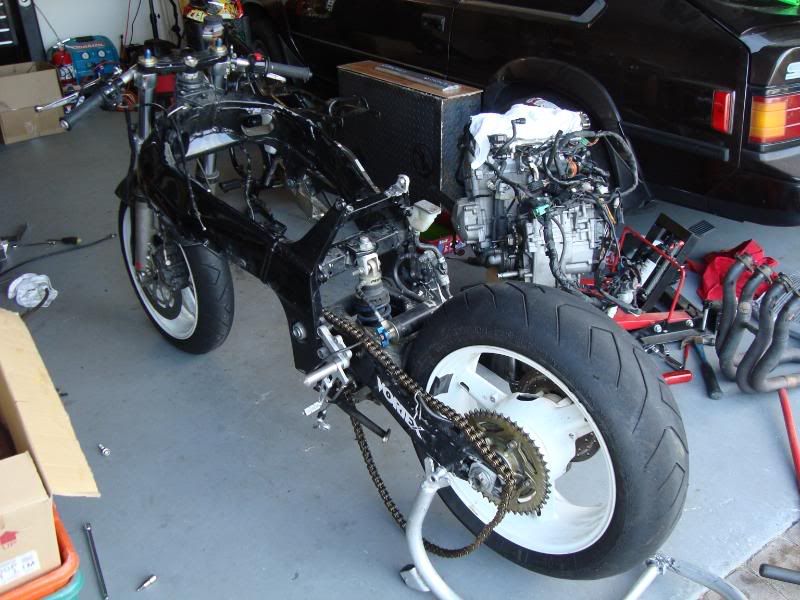 Test Fitting front end and rear wheel... Other pics with tank and seat (i'll be changing the seat later to a more cafe style). For the front end I was able to find a set of steering head bearings with the correct inside diameter for the GSXR stem and outside diameter for the CB frame.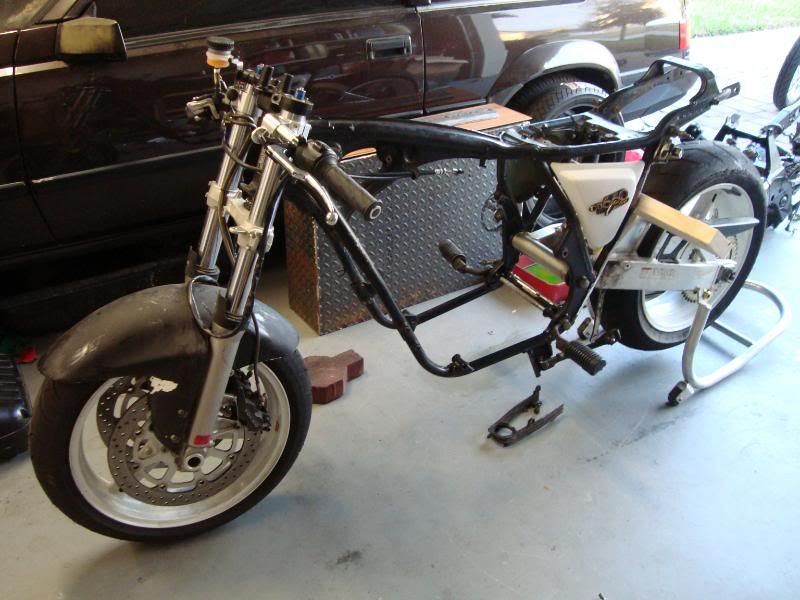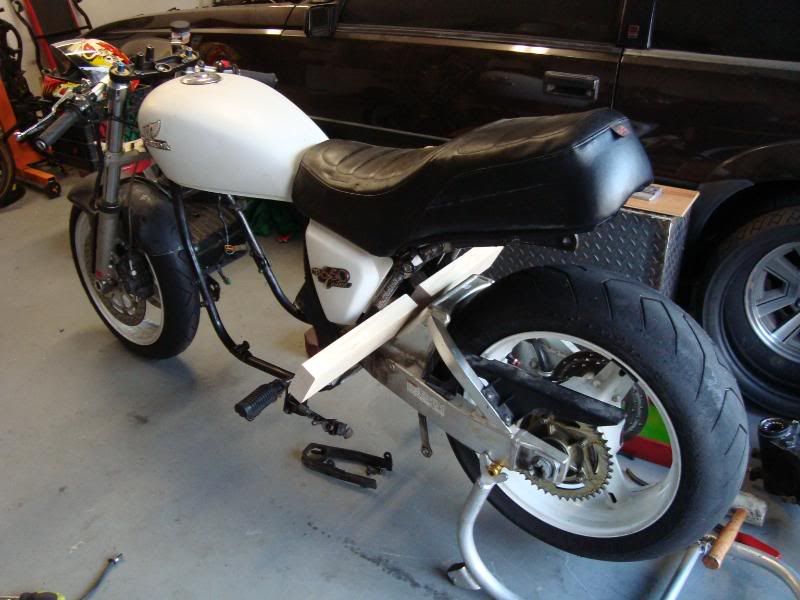 Gotta say, bikes are a lot easier than cars to work on... and yes I at least sort of know what I am doing... I went to the Motorcycle Mechanics Institute... gotta put some of that to use right?
Gunna be fun fitting the motor.