Discussion Starter
•
#1
•
Hey Folks;
not sure if you've all seen the Pulley's I had made for my build, I had Aluminum Pulley's made for the Alternator; Power Steering and Water Pump. I have forgotten more than I'd like to admit regarding the differences between the years so someone else can give me input but these were made for 84+ MK2's.
I'm not going to try to lie and make these out to be something they are not. You're NOT going to make huge power with these. That's not why I had them done for my car, for me they were a cosmetic piece that had mild performance advantages. I made them fully knowing that not many people would want them, I have already paid for the prototype and CAD drawings. If nobody else ever wants them I won't loose sleeping knowing I'll be the only one (for now) with these on a 5M/6M.
If you have SERIOUS interest please post up; to give you a rough idea...without hard anodizing (which I HIGHLY recommend) pricing will be roughly (for all 3):
1 -4 units: ~$500/set
5-19 units: ~$425/set
20+ units: ~$300/set
Now I'm NOT a dreamer...I know it will be hard/impossible to get 5 sold let alone 20+ but I put the pricing there for people to see.
Here are some pix: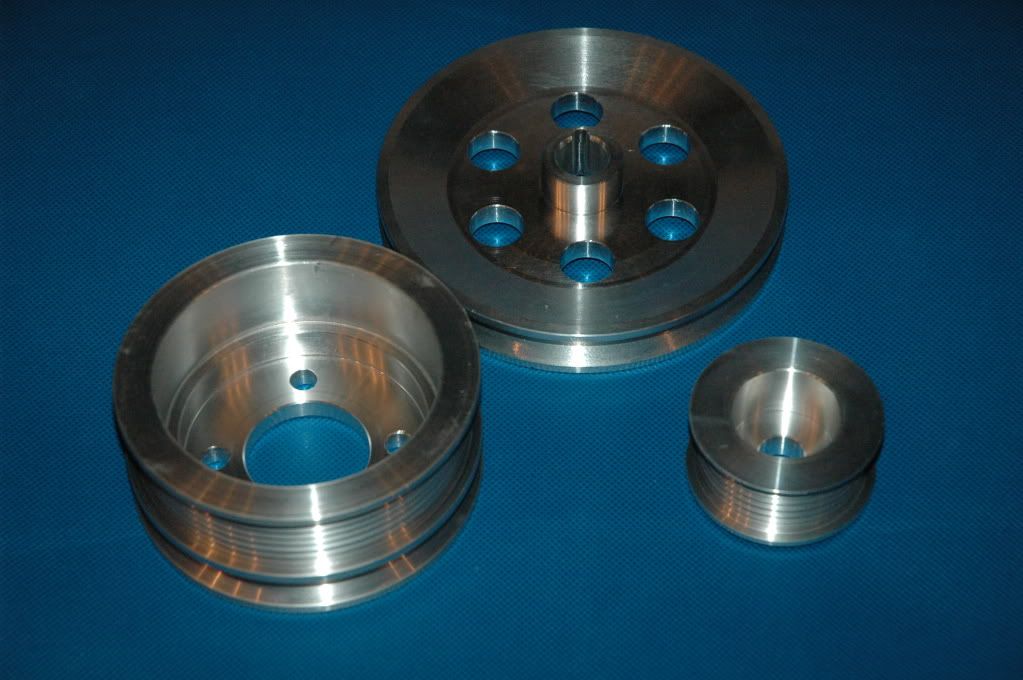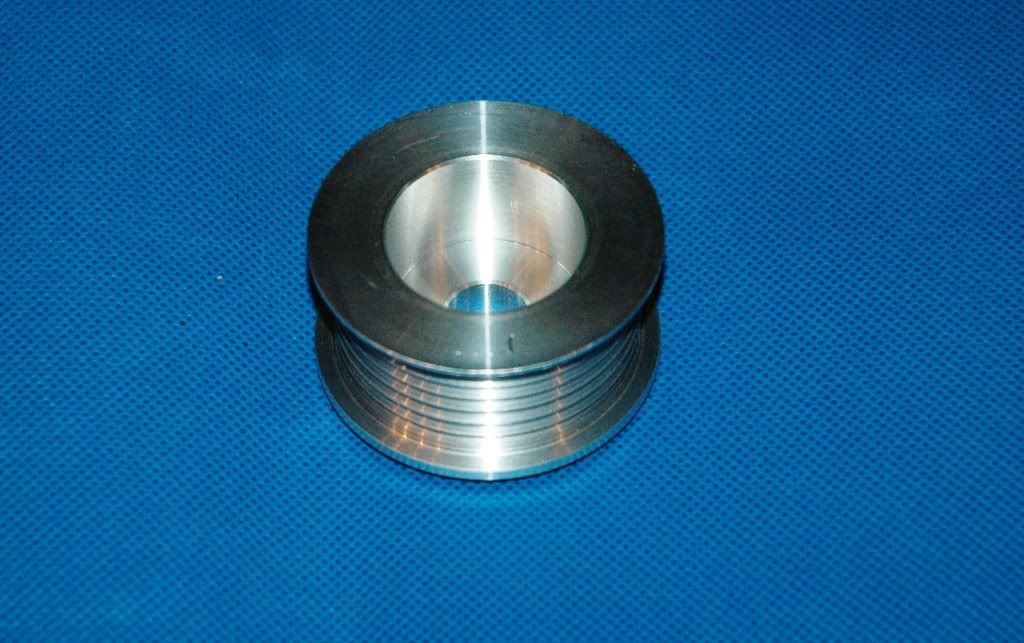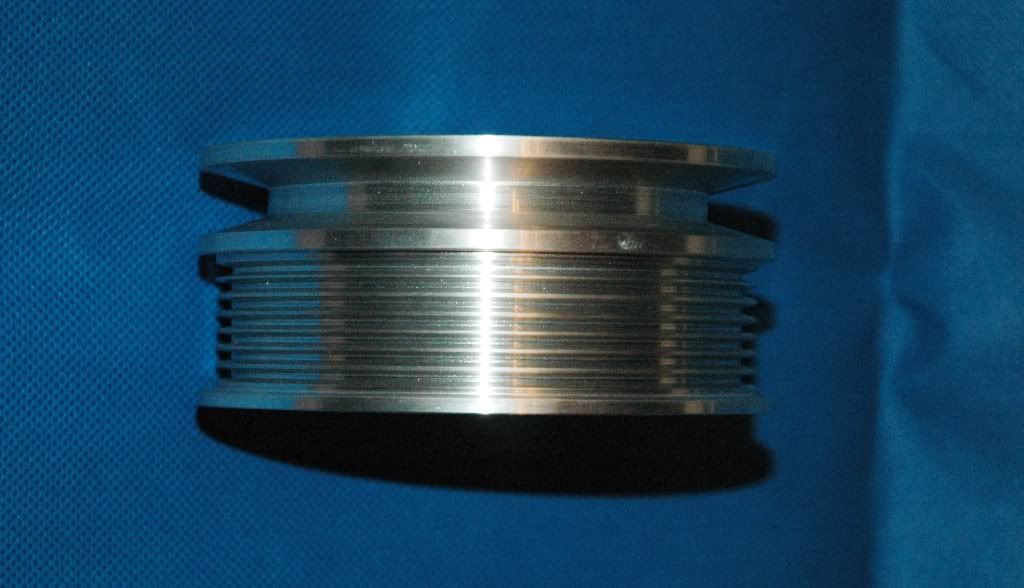 Those who expect civic pulley pricing need not reply. That pricing above is rough, it shouldn't go up but I might actually be able to get it done for less.
Even IF people have interest I will not have these made until my car is up and runnign and I have confirmed there are no issues with them. I can't imagine there will be any issues but I do not like selling a new product untested.