Discussion Starter
·
#1
·
I'm not gonna bore you with a long intro, but give a brief intro to the history of the car. I had 3 mk2 Celica GTs (22RE), so I was no stranger to Toyota's reliability, but the lack of power left me desiring more. After several years looking around for a nice one, I came across this beauty: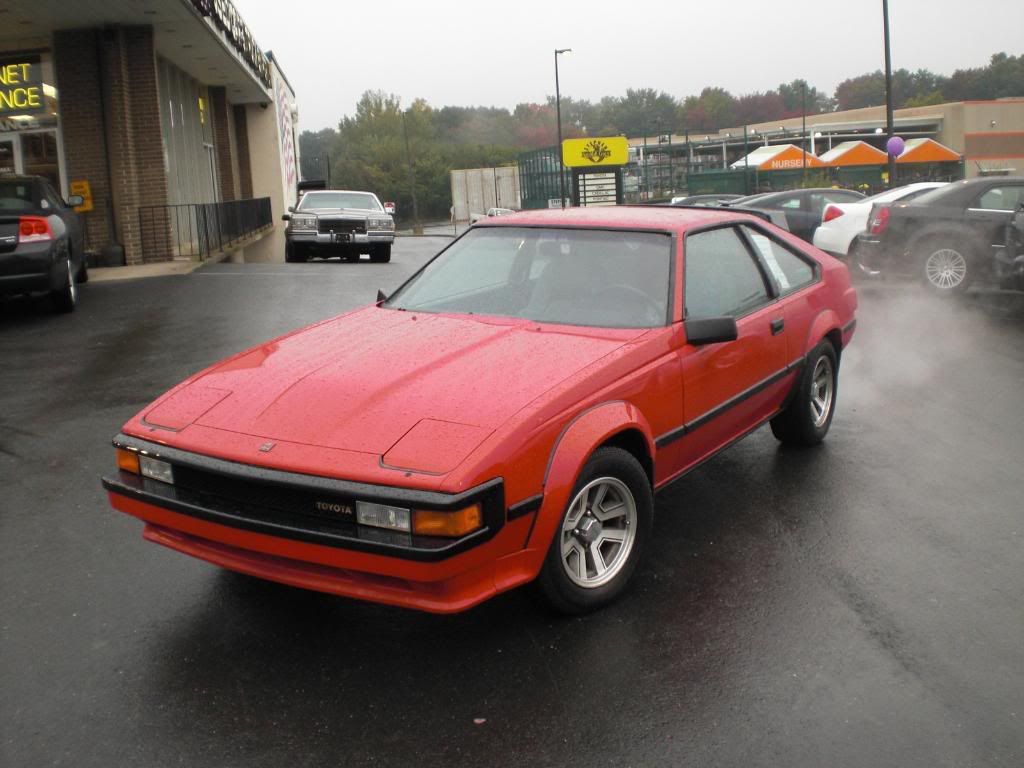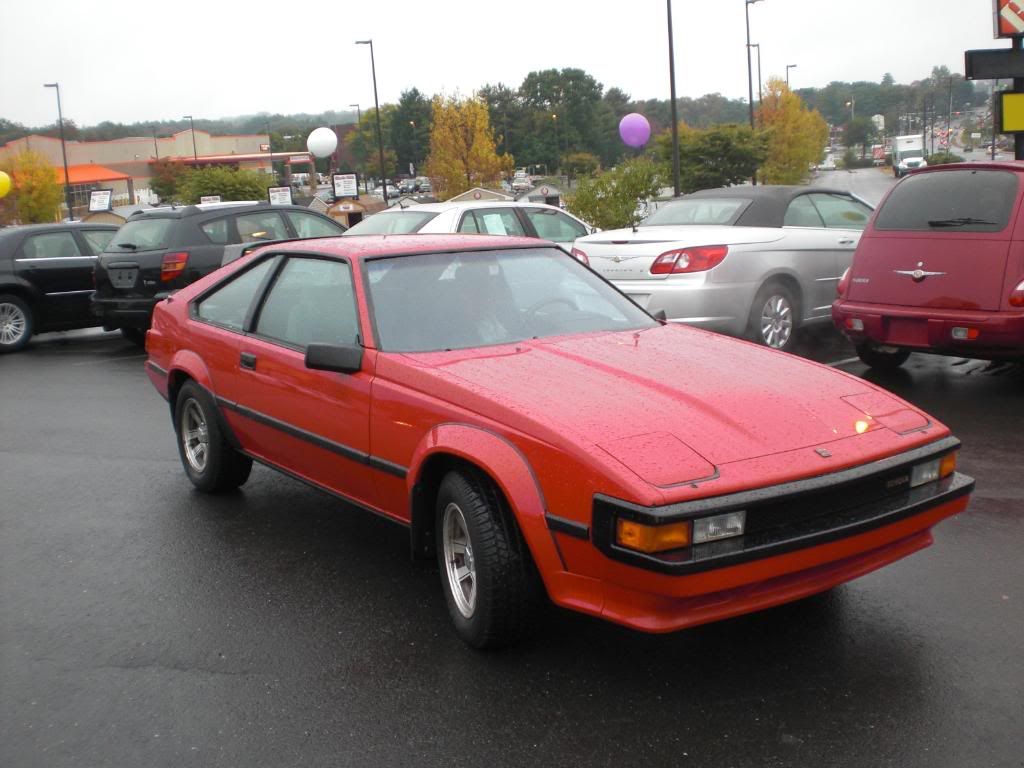 I found Scarlet from a dealership up in Bristol CT for $2200 in Nov 09. Great looker, under 100k mi, very clean, in need of maintenance and some minor work.
After a few minor mods, and tons of reading/research, I came to grips with the desire to keep the original motor and add boost. Not looking to build a dragster or the most powerful engine I can, I decided not to go the route of an engine swap (7mgte/1/2jzgte). Just looking to build a well done 300rwhp 5MGTE. I've read through many threads of success and failures boosting a 5m and decided prior to my build, that I would do it right. I originally was going to go the route of:
RRFPR
210cc injectors
Bosch 044 fuel pump
CT-26...
yada, yada.
With more research, I found MegaSquirt 2 to be a better deal, yielding better results without breaking the bank too much, but still better and cheaper than an rrfpr setup.
So here's the parts list:
-84 5MGE block machined down to 20ra bored ".020 over (only because two cylinders were heat scored)
-Stock Safety hyper eutectic coated pistons with Hastings chrome rings
-Stock rods, crank (hot tanked and polished), new OEM bearings (courtesy Mark)
-Cylinder head job (valves & seats reground, bead blasted, mild p&p done by me)
-ARP Head Studs
-1.4mm Titan MLS
-LC-1
-EGT gauge
-Boost gauge
-Stock CT-26 (rebuilt)
-Stock 7mgte IC and pipes
-440cc Injectors (from a 7mgte already cleaned and tested, courtesy Damon)
-3" Raptor DDP
-3" Raptor catback to Magnaflow
-Bosch 044 fuel pump
There's more parts I'm sure I'm forgetting to list, but enough talk, onto the pics:
After a tune-up, cleaned a bit and a few mods and driving her around for almost 2 years, she looked like this the day I started pulling her apart: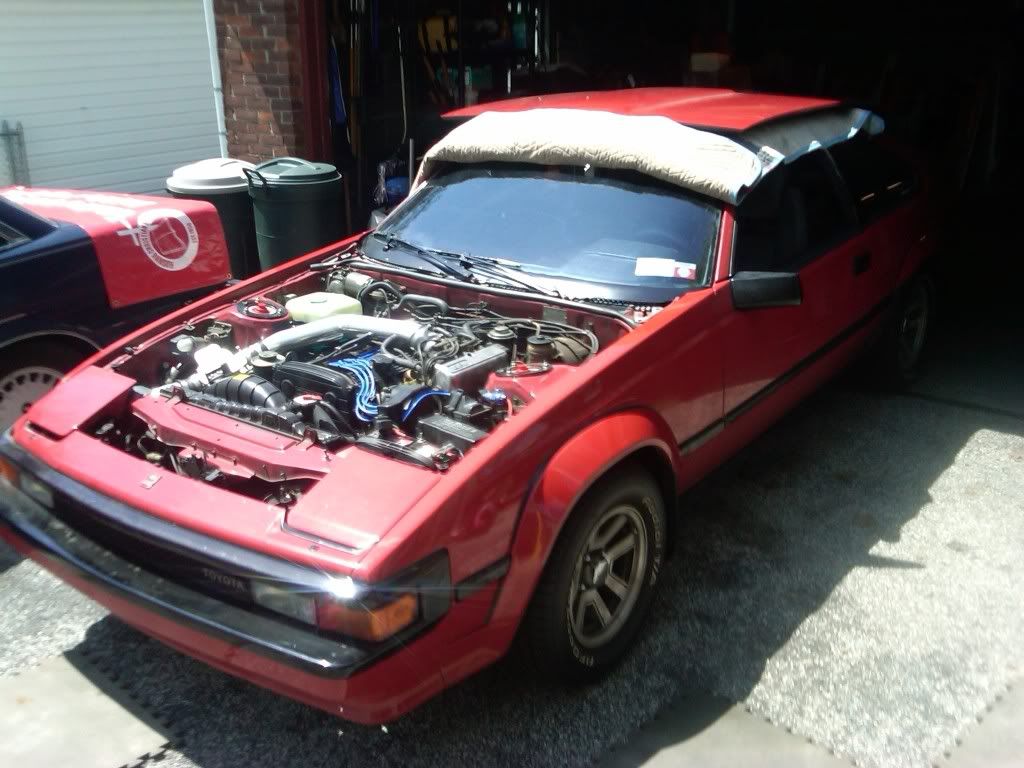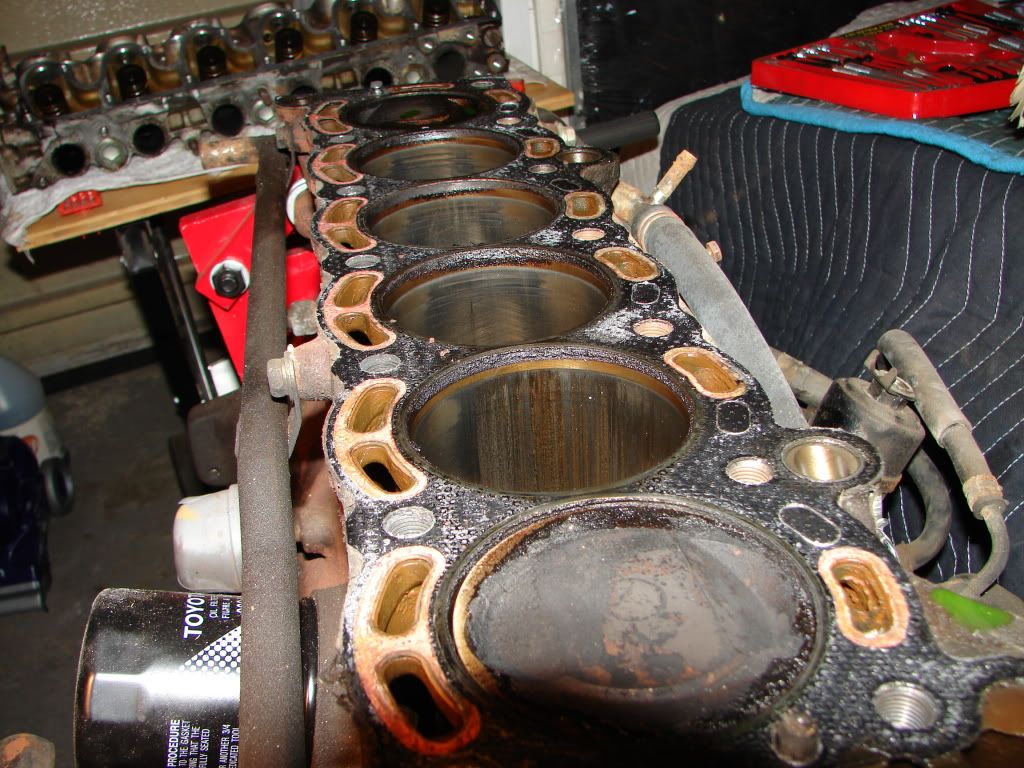 Ugly, leaky valve stem seals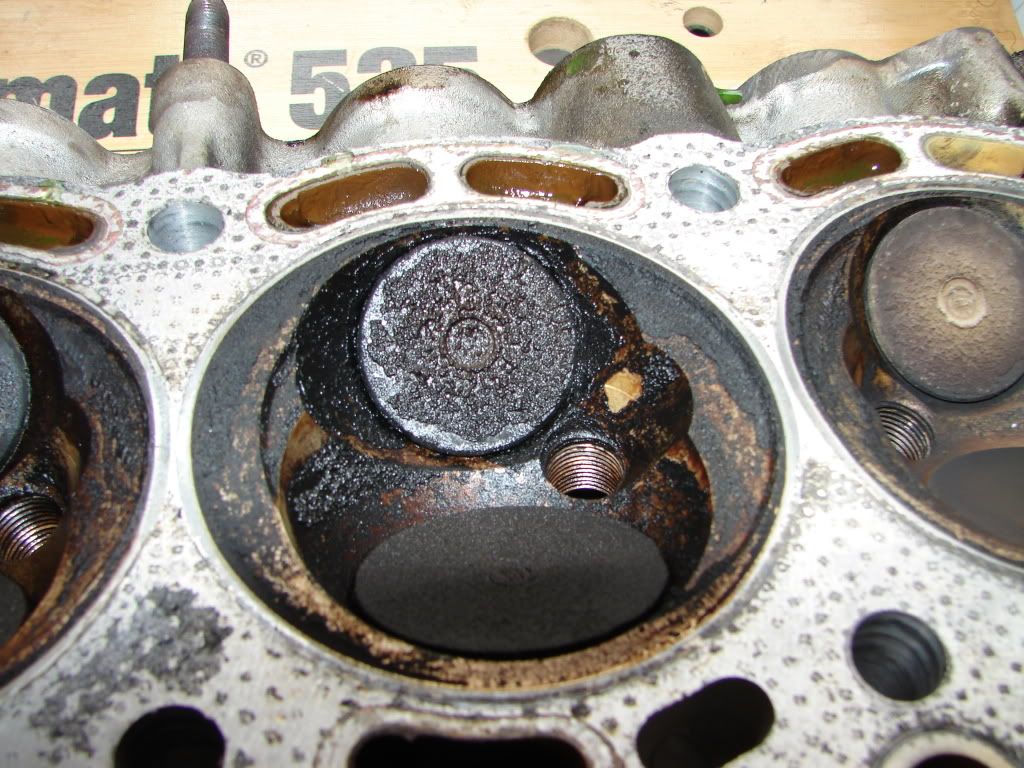 Valves out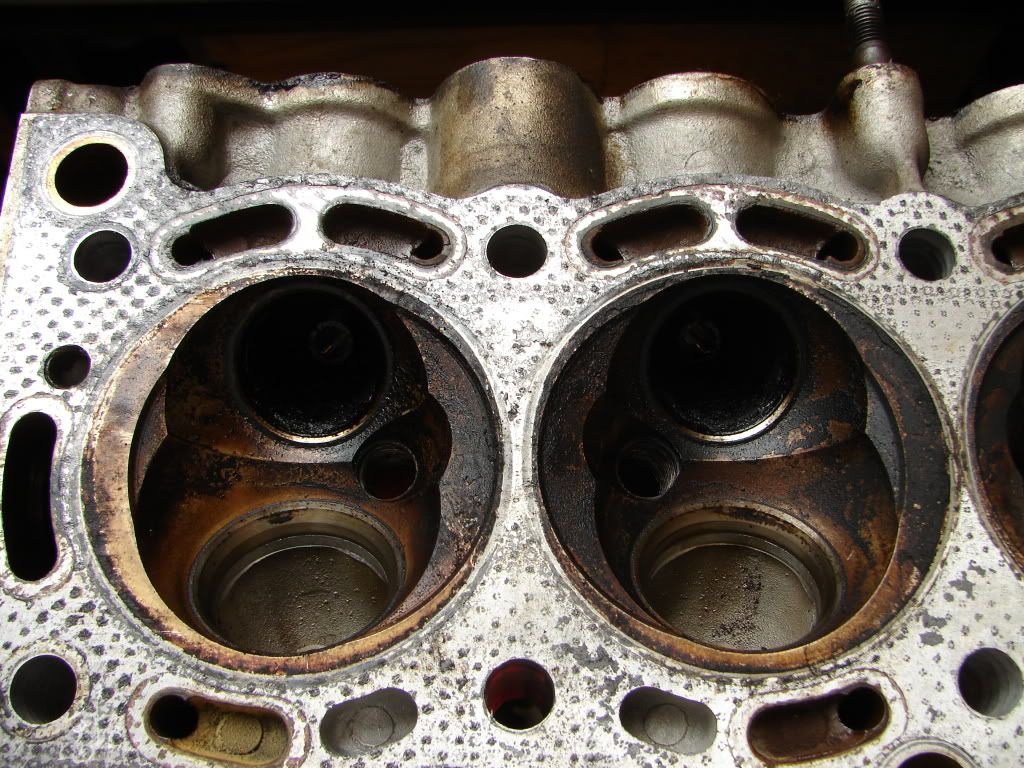 Putting my 9yr-old to work dropping the oil pan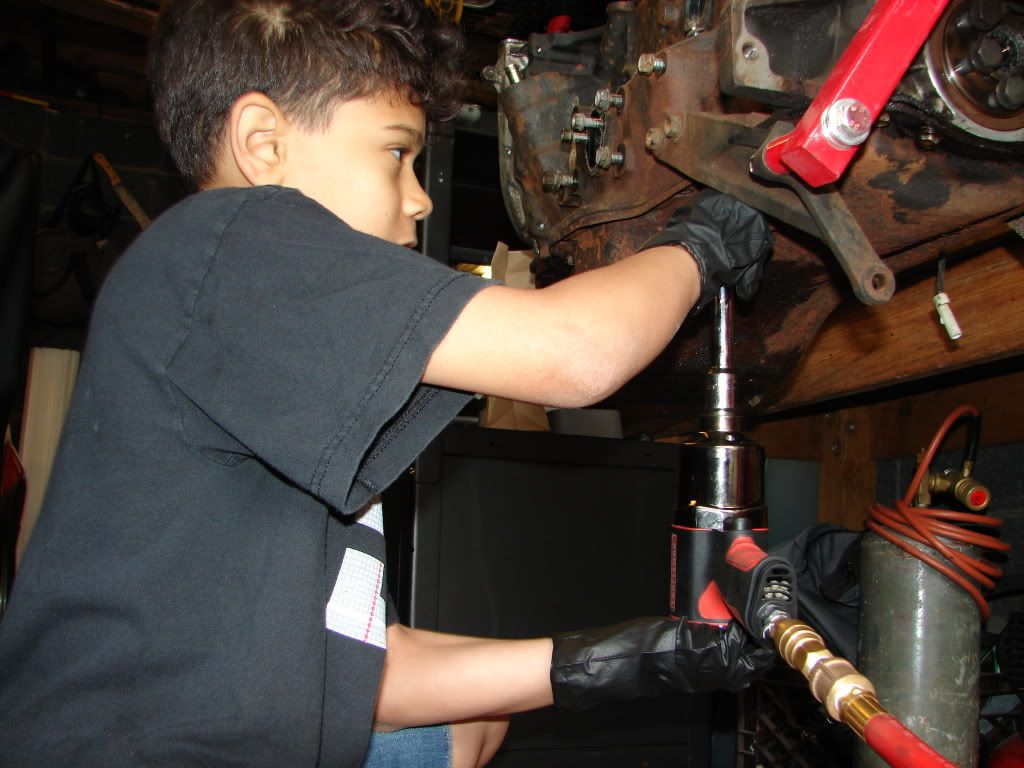 Not bad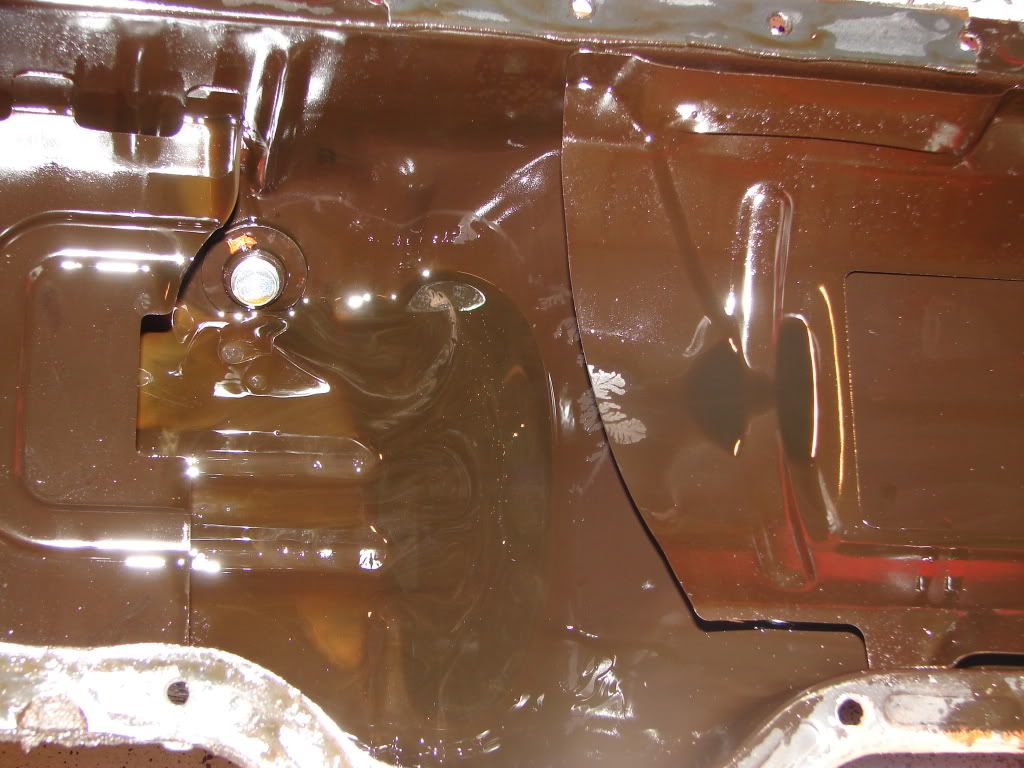 Then I found out she'd been previously rebuilt...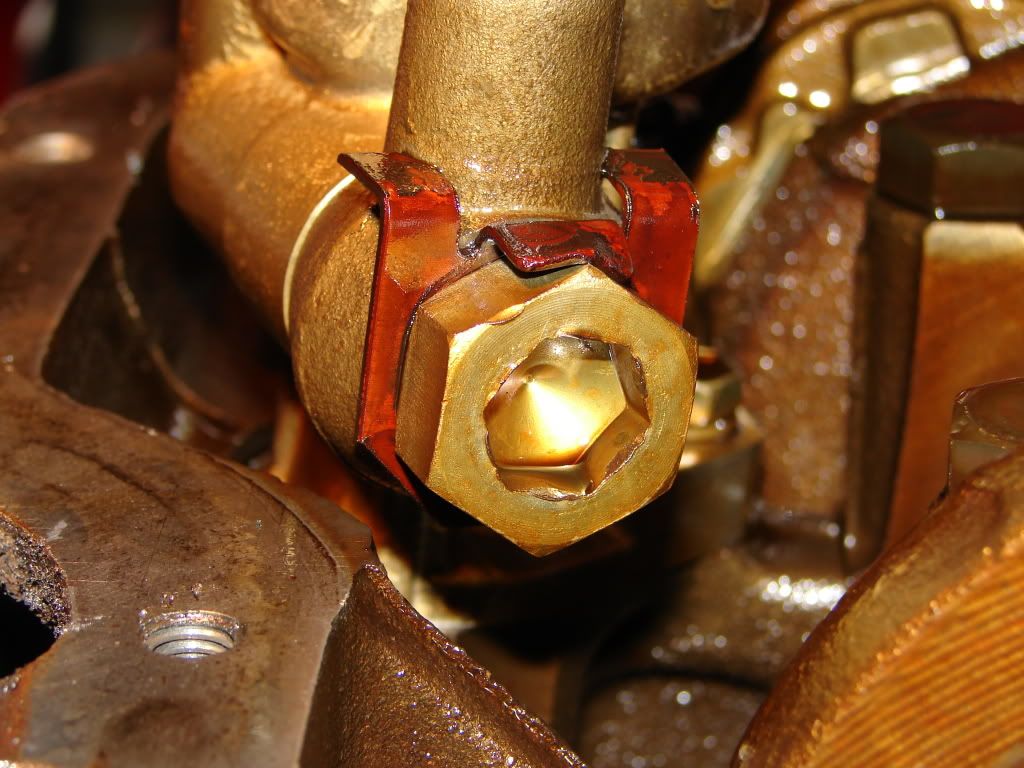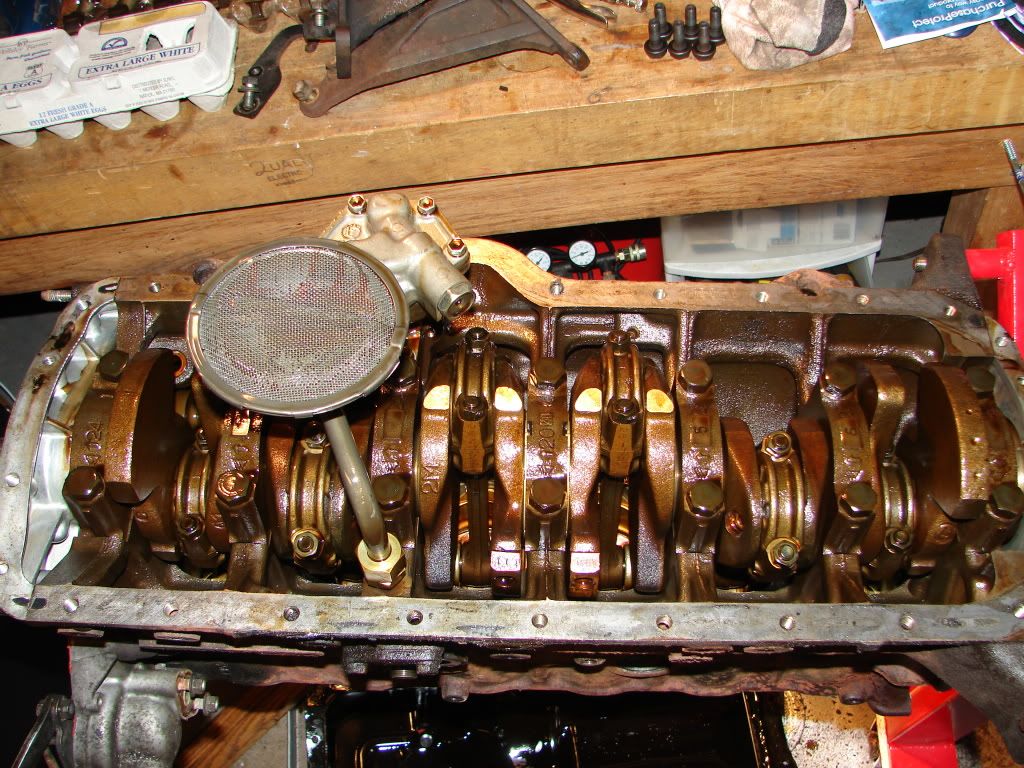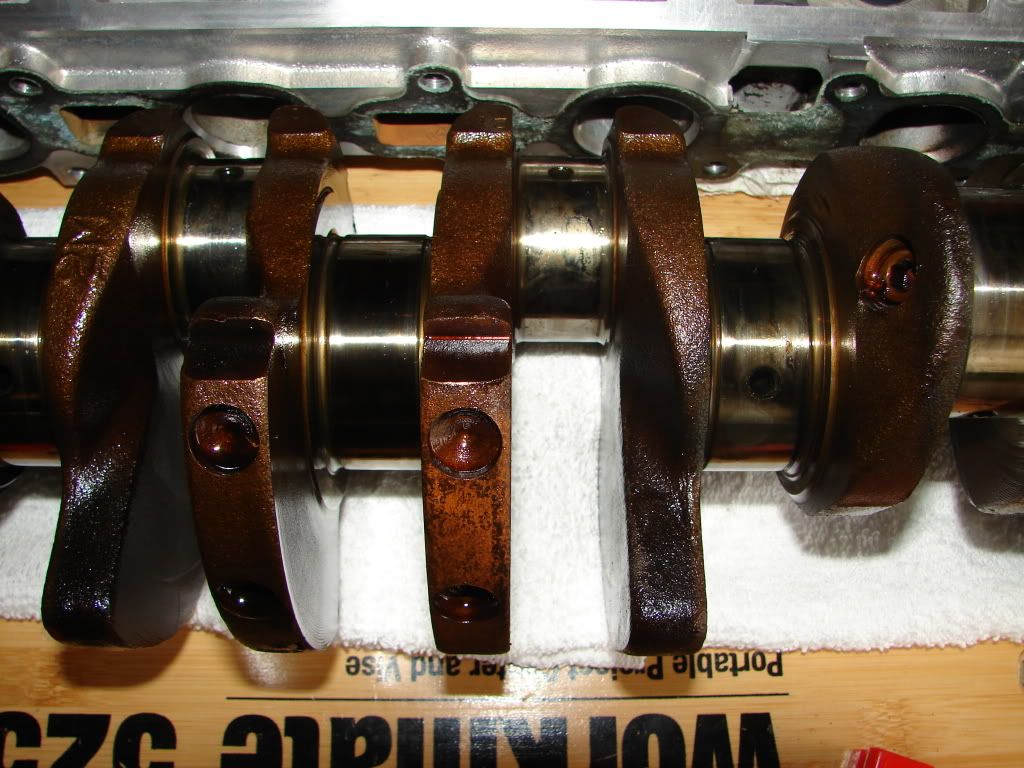 Finally gutted and almost ready for the machine shop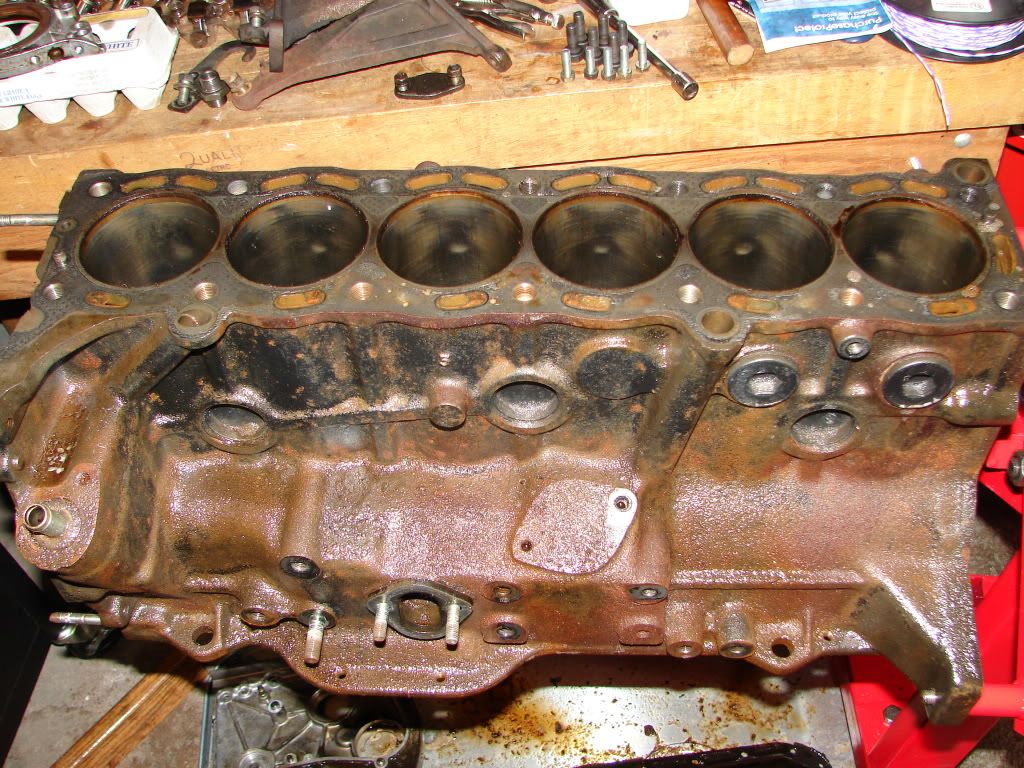 Head cleaned up pretty good with some LPS degreaser before heading out to the shop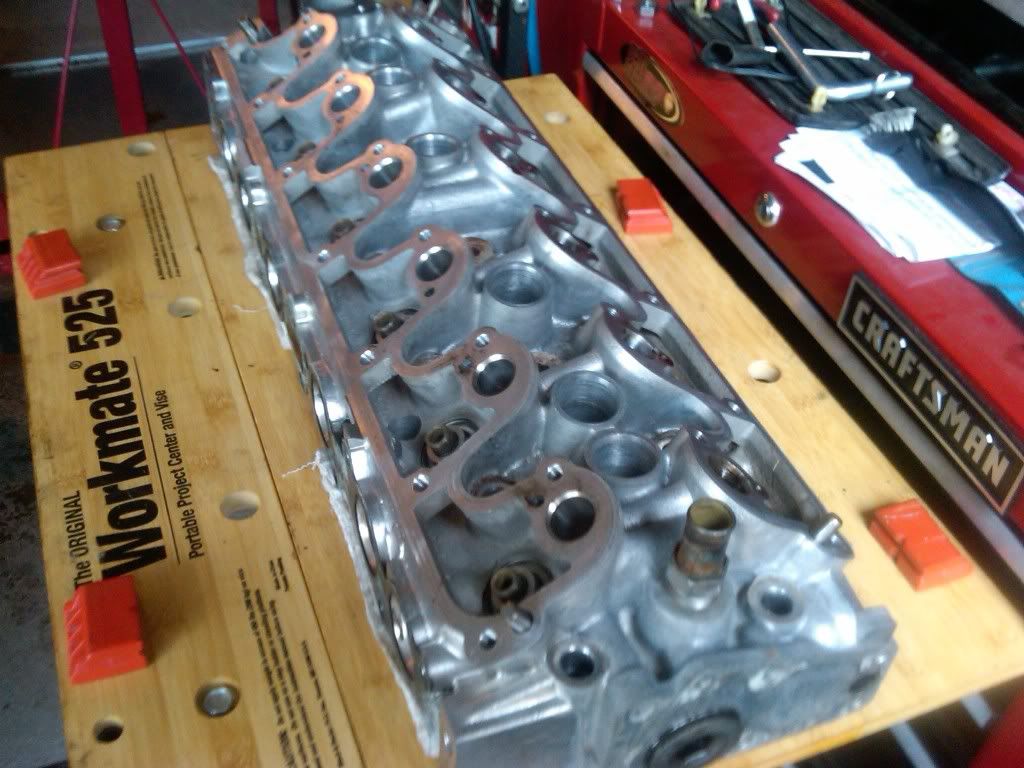 But when I picked her up temporarily to do the p&p job, she was a beauty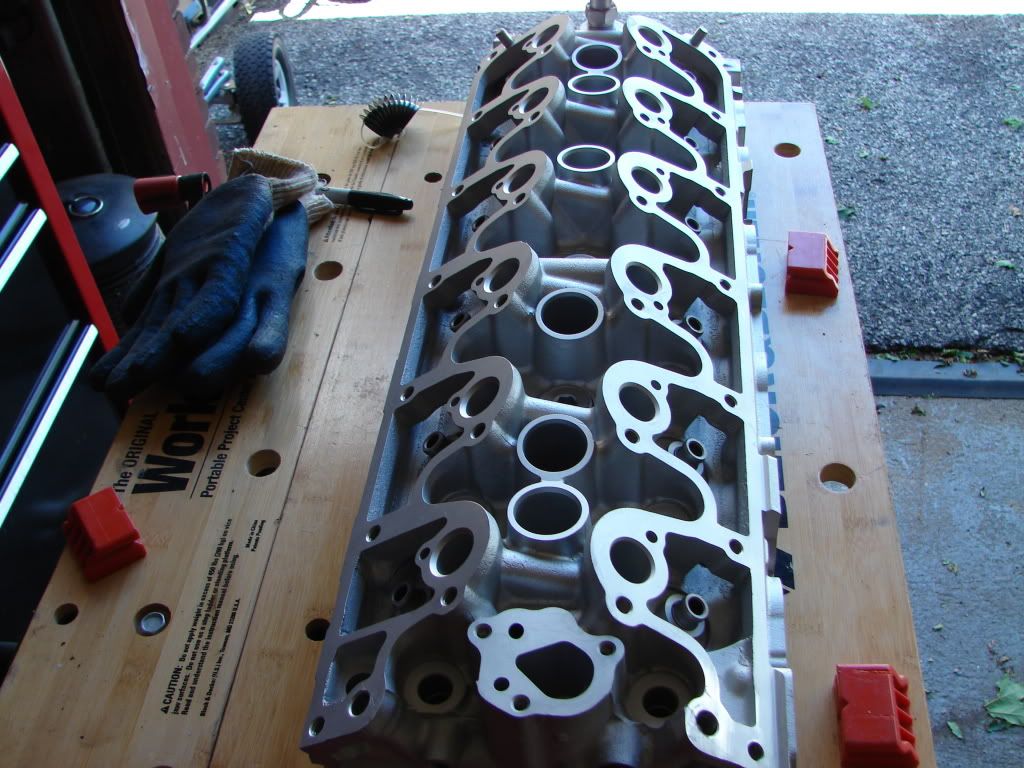 That's not paint...
Valve job complete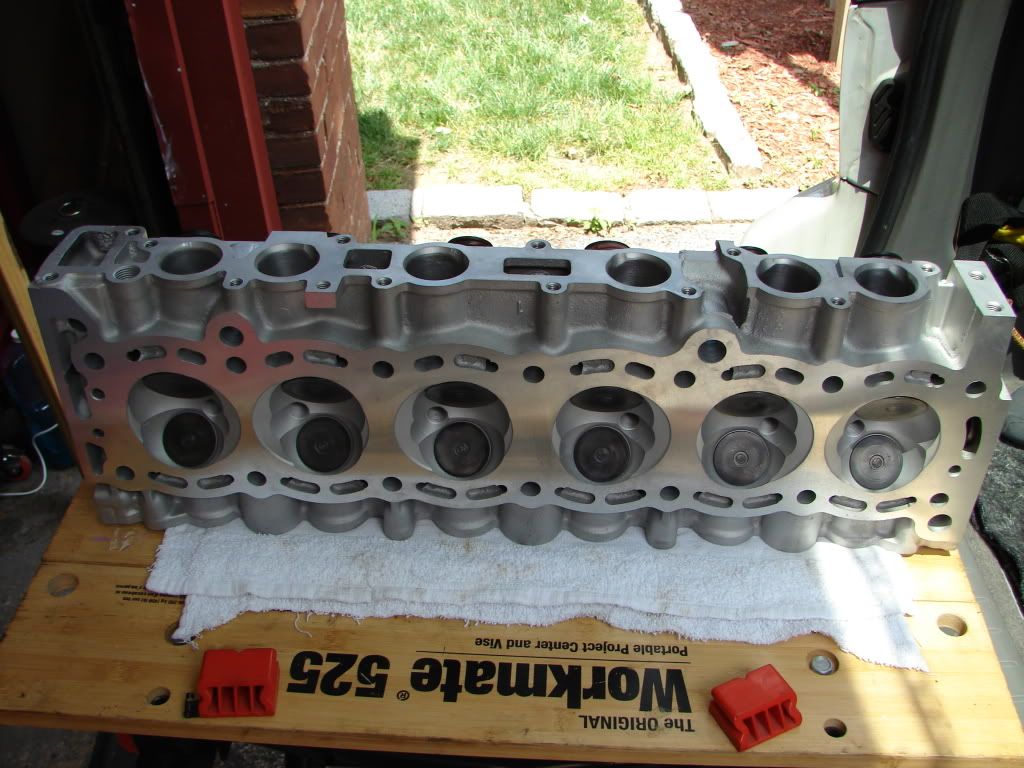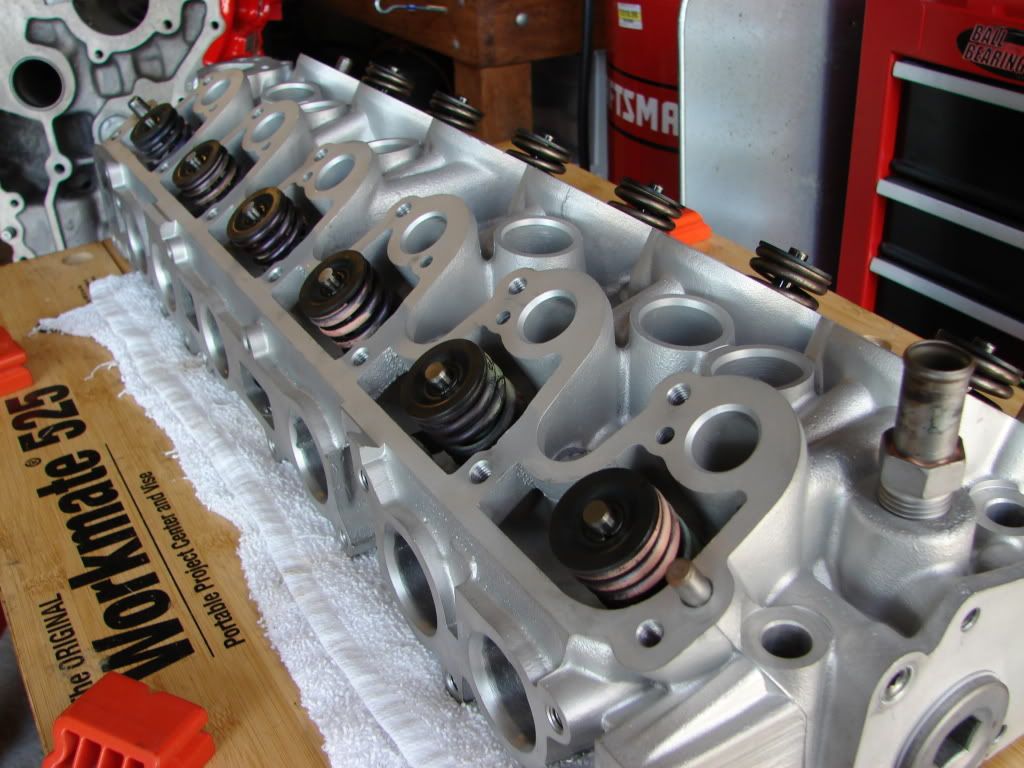 Back from the shop ready for paint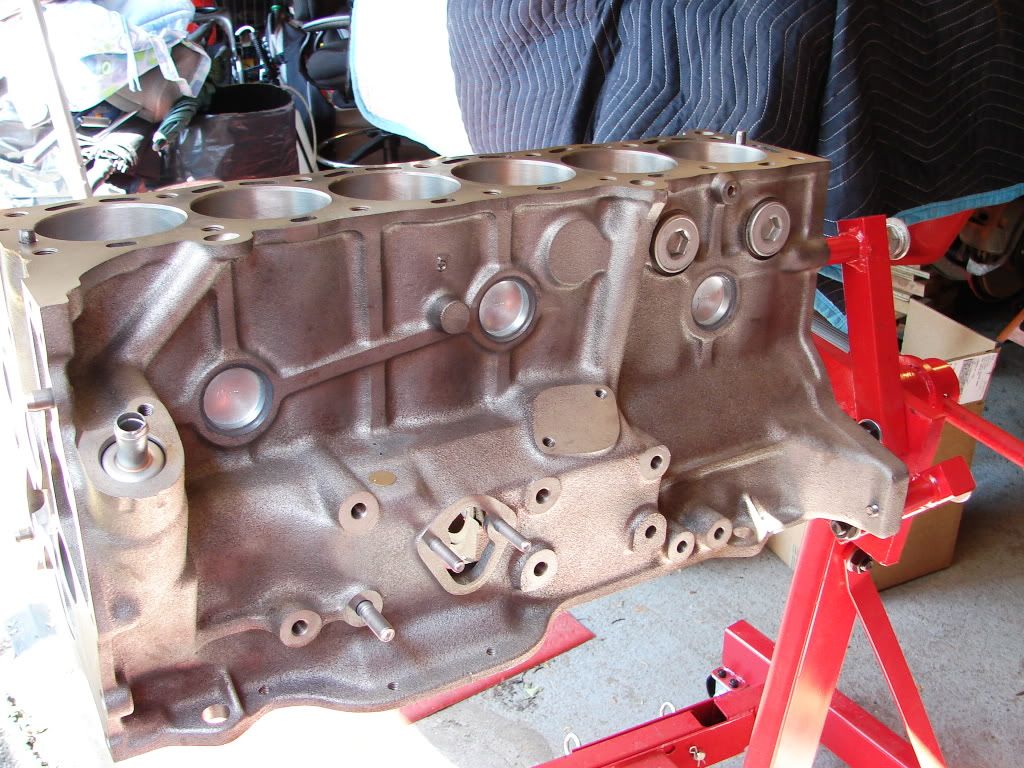 My favorite color- also easy to spot leaks
That look like 20ra to you? Nope, had to take it to a different shop
Some goodies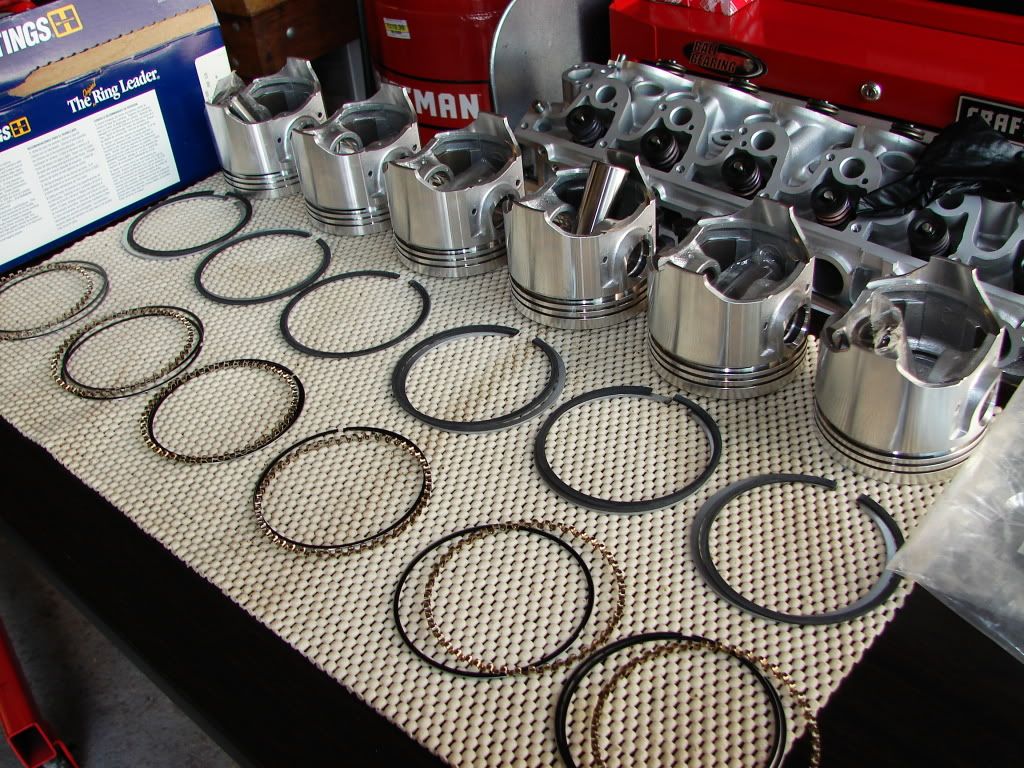 [Had a minor setback
Setback solved
That's all for now. Too tired to post anymore. I will update as I go. As it stands now, crank and two pistons are in.