Space Ghost -84
Its Time I pull the curtain back a little ways. I'm not building a show car, I have something else for that. The goal of Project Space Ghost is to build a bare necessities Rip-Em-Up sleeper, while keeping it a comfortable, completely stock appearing car. no extra guages wood screwed into the dash, no poorly mounted switches glued through out the interior ect. On top of that everything that has been done must be "Returnable to Stock" to satisfy the "Purist" part of me. So lets get on to it.:sarcasm:
Original Specs:
84 Supra
5MGE HM (High Miles)
W58 HM
4:30 LSD HM
Spectre Air Cone
3.0" -4ft Long Test Pipe
Incomplete Terra Cotta Interior
Rattle Can Paint Job
P-Type Wheels
Stock Blown Struts and Springs.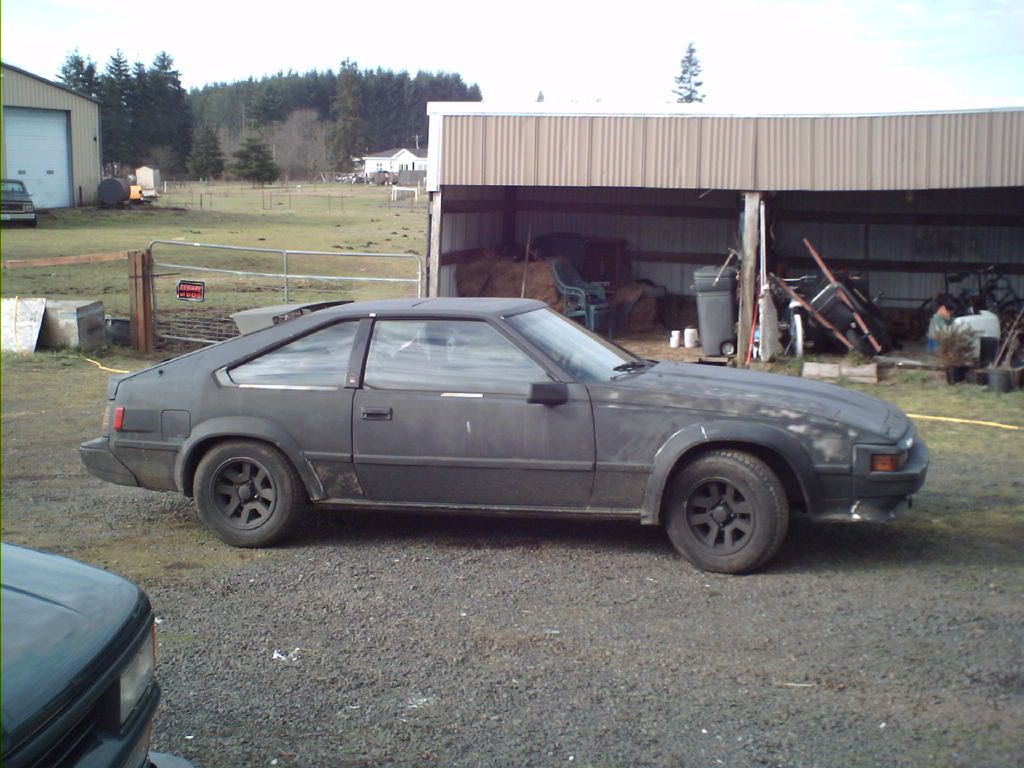 Current Platform Specs:
7MGE 30k Miles, JDM
Arp Head Bolts
HKS Metal Head Gasket
Shawn Built 5m-7m Conversion Harness
87 7mge Engine Harness/ ECU
(2) Buik Cutlass Supreme Electric Fans (Re-Installed!)
2.75" Downpipe Back Exhaust
2.5" Glass-Pack
BroSpeed 2.75" Flow Through Muffler
Ricer 3" Tip (ads a little tone)
Tokiko Blues All Around
Eibachs in Front
ST Springs in Rear
NEW 235 60 R14 Mastercraft Avenger GT Modern 14"x8 +0 Offset Wheels
Grey/Black Cloth Interior Installed
Deleted Parts:
Fan Clutch
AC Radiator
AC lines/ Fan
AC Compressor
Power Steering
Serpentine Pully
Fuel Line Elbow/ Plate (just above drivers motor mount)
EGR Valves/ Vacuum Lines
Battery Tray
Modifications/ Upgrades:
Buick V6 Cutlass Supreme Electric Fans
Electric Fan Switch Installed in Trip Computer Delete
Fuel Filter Relocated
Battery Relocated to Rear of Car.
"Hot Box" Power Distribution Block Under Rear Seat
12 Volt "At Will" Accessory Lead Under Console
Chassis to Battery Cut Off Switch in Old Battery Location
Yellow JDM Fog Inserts
Fog Light Switch Wired to Fogs & Accessory Separately from Other Lights
Rust Converter/ Primer Paint Job
Headliner Sprayed Black
Recent Build Pictures-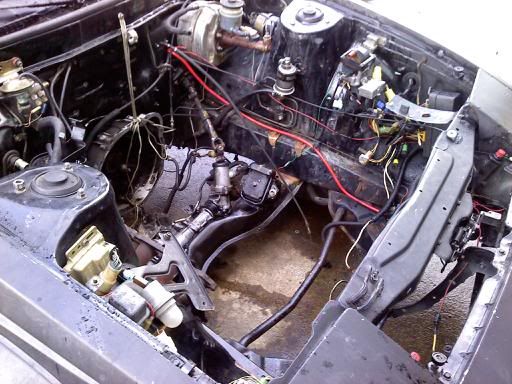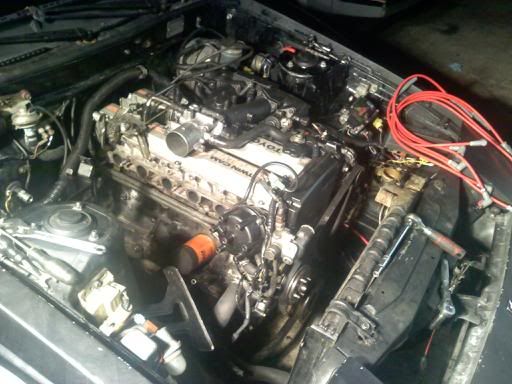 More To come...............................................