Discussion Starter
·
#1
·
I have two aftermarket steering wheels for sale. Both are wood rimmed style. One is a three spoke, the other four.
Both include hub adapters and center caps/horn buttons. These both came out of MkI Supras that I have parted out. The adapters will fit the MkII as well - I test fitted both.
Wheel #1
The first one is a
Grant
wheel, with adapter. Looks brand new. The guy I bought the car from said he had just put it in - then the car got bent. It had one of the nicer interiors I've seen in a MkI in a while.
Here is what you get: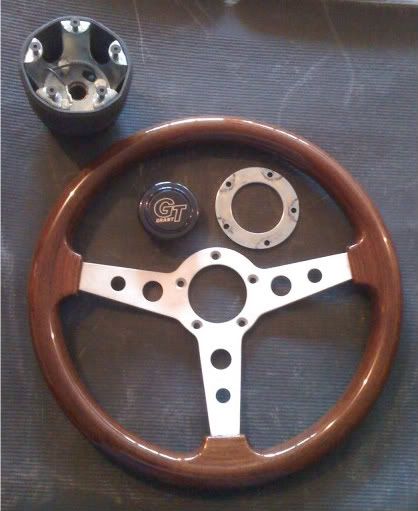 and a closeup of the Grant logo detail: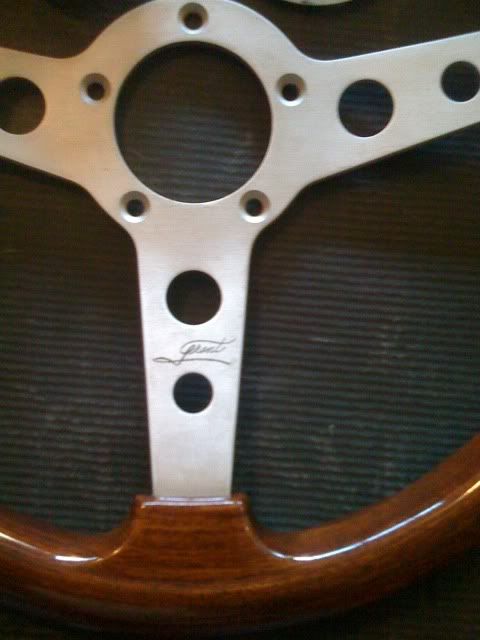 And here is what it looked like in the car: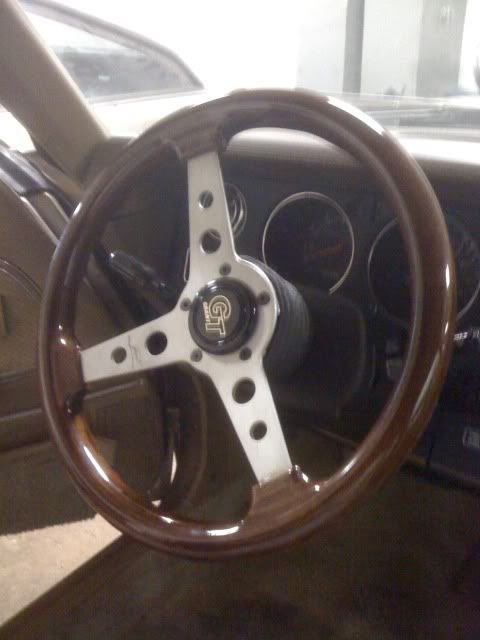 Wheel #2
The second one does not have a manufacturer's logo/emblem on it. The only marking I can find says "Italy" - maybe it's a Momo? Don't know - anyone who recognizes and can help out would be greatly appreciated.
This one has some miles on it. The varnish is wearing thin in a few places. It includes the hub adapter, a "Nissan" center cap and a padded center cover. When I bought the car it had the center cover on - didn't see the Nissan horn button until I started pulling it out.
Here is everything that comes with it: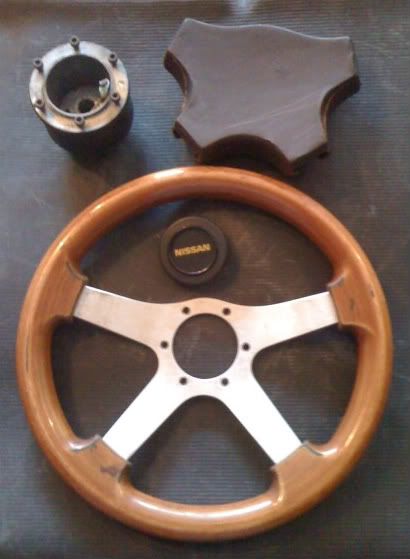 Here is what it looks like with the center cover on:
They are $100 each, plus shipping. Located in Virginia - both are pulled and ready to ship. I prefer PayPal for payment - it protects both of us!
PM for PayPal info or my mailing address if you prefer to send a check.