So when I did the roof skin I had to remove the windshield and to do that the wipers and cowl trim panel have to come off. This is what horror I was greeted with!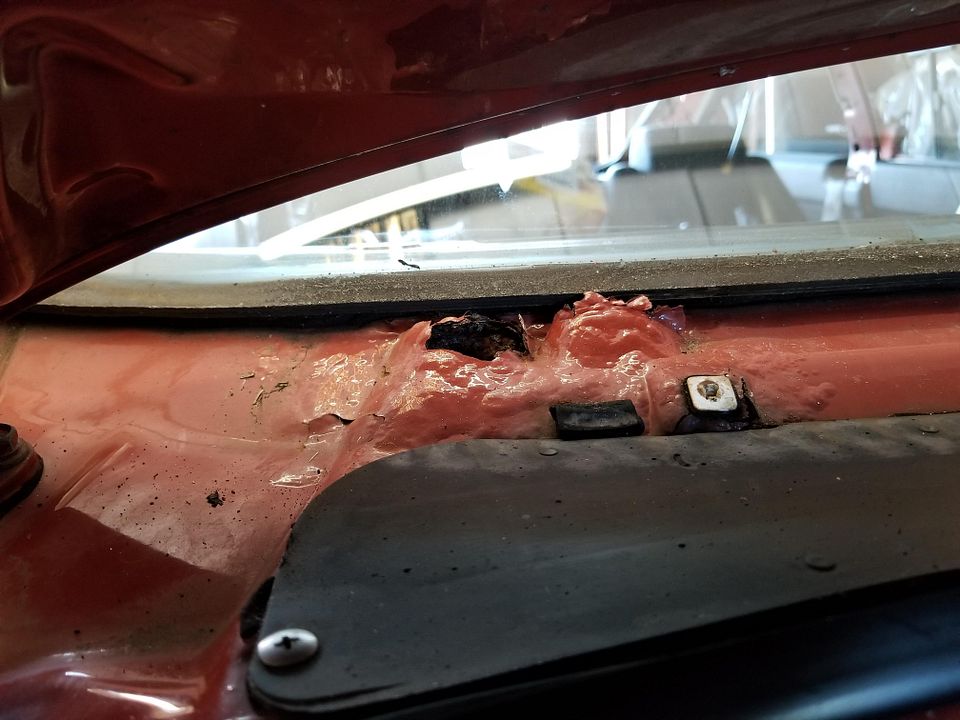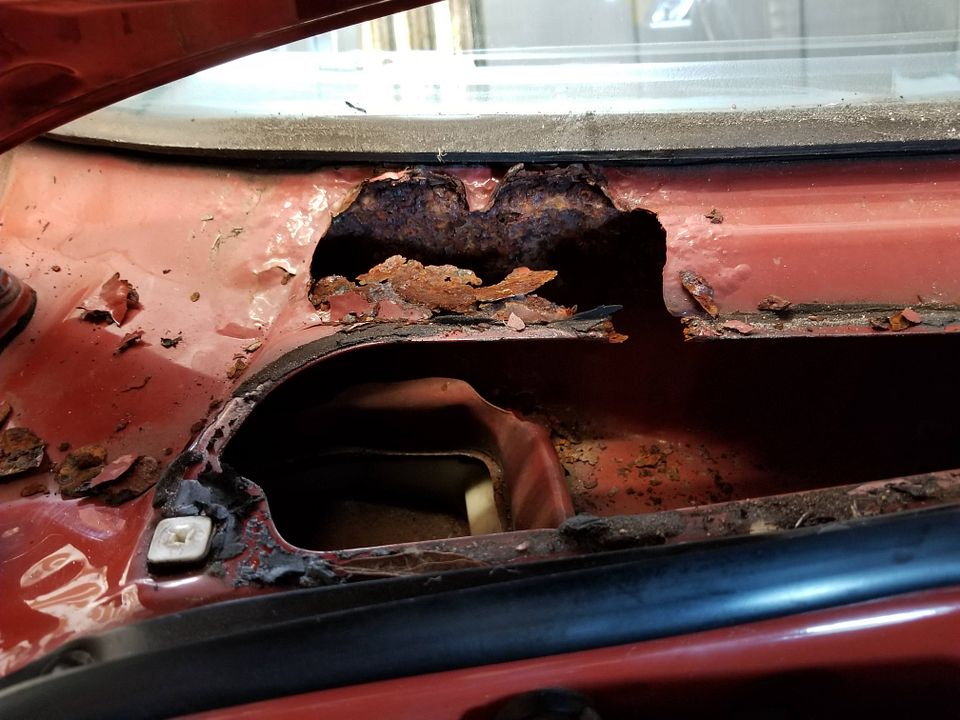 First for access to the back side I had to remove the A/C box and blower assembly which is right behind this mess. After that break out the cutting tools and see what is left to work with. Stripped off the paint back to good metal and cut out the bad.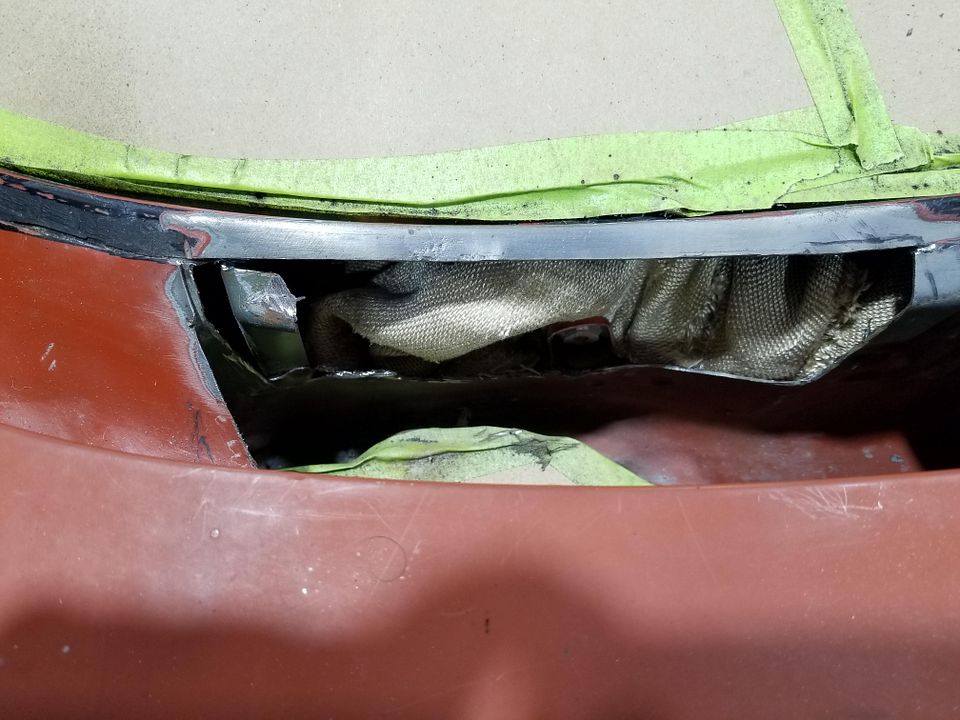 Fabricated some new metal and welded in a patch to the firewall. In this photo I still had to grind the welds down.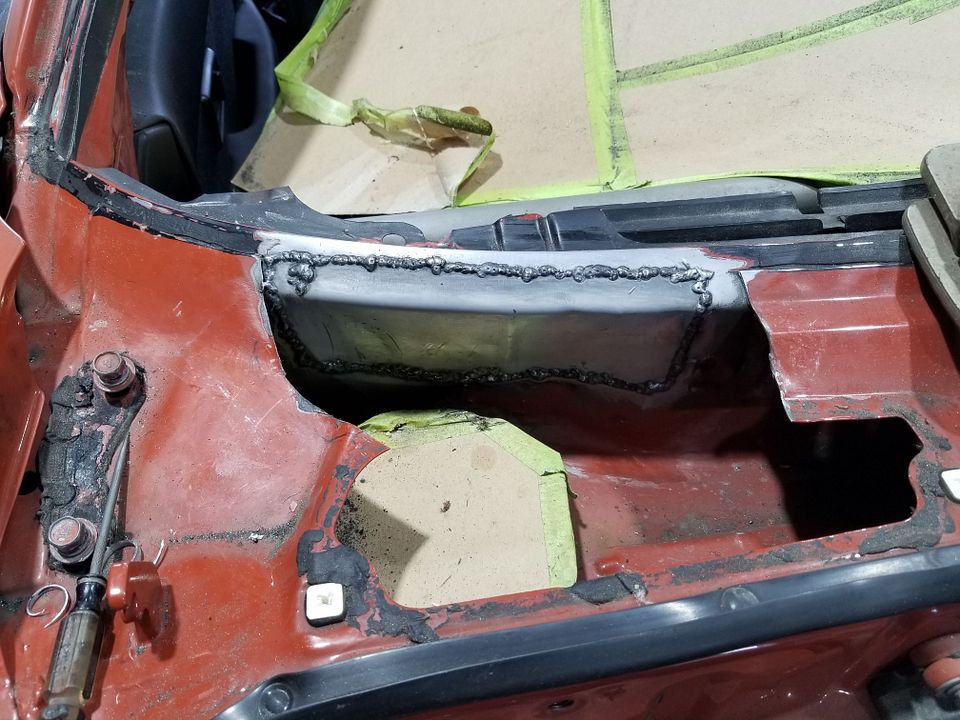 Then I had to fabricate a patch panel for the top of the cowl. Here it is ready to weld in.
Here we are with the patch all welded in smoothed out and a couple fresh coats of SPI red epoxy.
Before I welded in the upper patch the lower patch and the underside of the upper patch got coated in epoxy primer as well.
On we go. More rust to follow