TECH TIPS ON CALIFONIA SMOG REFFING YOUR 7MGTE MKII.
Ok I'm going to cover
1. Why I decided to go threw this.
2. What I went threw.
3. The dos and don'ts from the mouth of the tech I worked with.
1. So I had been dodging the smog ref for 6 to 8 years. I had heard so many horror stories about the refs that I didn't wont to even try. As some of you know the rolling exemption on smog in California has bean stopped @ 1975 so my 84 will never become exempted. With this I knew it was just a matter of time till I got busted or it just got to expensive to pay someone off to pass the car.
2. I already knew the car wouldn't pass in its current state. My HC #ers where to high to pass as a 91 and all my goodies needed to go. The #ers where the ez part I just looked up the smog #ers for a 1991 7MGTE. The what parts had to be changed out was the hard part as I knew some of the parts had to go but not shore of all the parts that had to be changed.
First we will cover the emissions.
1.5mge 15 MPH | HC-MAX 130 | CO- MAX .81 | NO-MAX 1115 |
2.7mgte 15 MPH | HC-MAX 106 | CO- MAX .70 | NO-MAX 762 |
3.5mge 25 MPH | HC-MAX 105 | CO- MAX .61 | NO-MAX 945 |
4.7mgte 25 MPH | HC-MAX 81 | CO- MAX .57 | NO-MAX 701 |
using a wide ban O2 I tuned my car and logged my car on the dyno to make shore my Afs where all good and as such all my afs for all my tests were in the 14.x to 15.0 area. I went to a test only center and paid $20 to do a pre test. I went back 3 times till I got it right. This is what happened
My first trip with one 3" magnaflow cat part #er 94019 my #ers where as follows
1. 15 MPH | HC-meas 130 | CO- meas .25 | NO-meas 264 |
2. 25 MPH | HC-meas 105 | CO- meas .05 | NO-meas 219 |
As you can see as a 5mge I'm fine but as a 7m I'm over on the HC. Now in my mined I knew I needed to add a second cat to pass but after talking to magnaflow and some smog techs I was told different. They all told me that my cat was to big that it wasn't getting hot enough and that I needed a smaller one. So I got a magnaflow 2.5" 91006 and guess what. That made no difference………NO DIFRENCE. That was trip 2. Now back to what I knew I needed to do but didn't want to do. I needed to cut up my exhaust to add a second cat. Not wonting to do that and now having friends @ magnaflow I ordered 2 3" 59959s. They are only 8" long so I welded the 2 in the place of my one 16" cat. Hear is a pic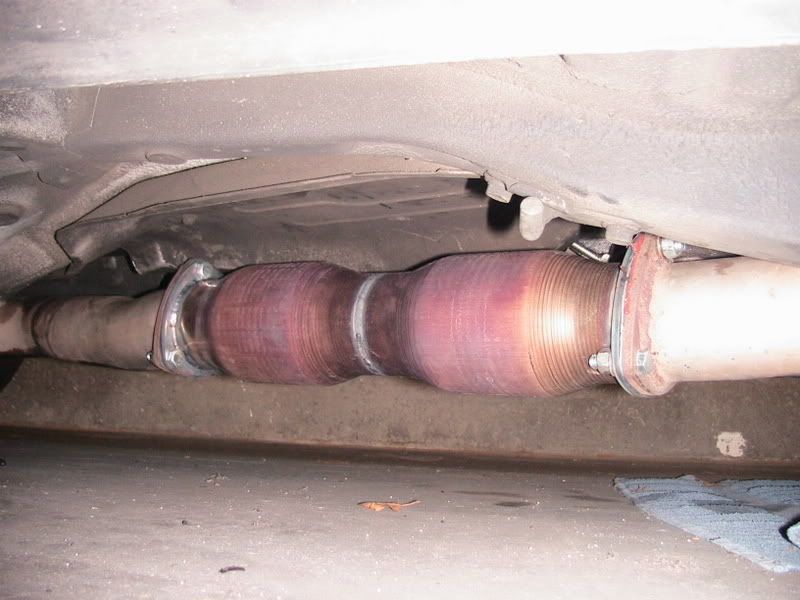 So now with my 2 cats in my #ers are
1. 15 MPH | HC-meas 81 | CO- meas .07 | NO-meas 200 |
2. 25 MPH | HC-meas 44 | CO- meas .02 | NO-meas 76 |
So long story short if your 7m is running perfect but your HC are 2 high add a second cat.
3. Now the what is and isn't ok to have on the car.
Rule of thumb if its aftermarket and you don't have a carb cert for it its not ok. IE my arimotive fuel pressure regulator had to come out. Stock one went back in but I drilled out the J tube. My BOV came out stock one back in. Boost controller came out. I left my MAFT and GM censor in but hid the maft and made it look as stock as I could. Pulled my upper hard pipes out and threw a stock 3000 pipe with stock rubber elbows used a piece of emt conduit painted black to go from fender to 3000 pipe.
Intercooler this is a gray area. I left mine in and to my luck I was told "well you installed it in the same manner and same location as the stock one would have been so its ok" SO if your ref is a ass he could say its not stock (i.e. black) it has to come out.
Silicone hoses are a NO NO ! Use black rubber. I didn't ask Y as the tech was being really cool with me. Luckily for me I had red silicon lines but pulled them out and replaced them with black rubber just cuz I thought it was a good idea.
All egt af safc bla bla bla have to be unplugged or hidden. Make the car look as stock as you can. This is a pic of my motor in passing form.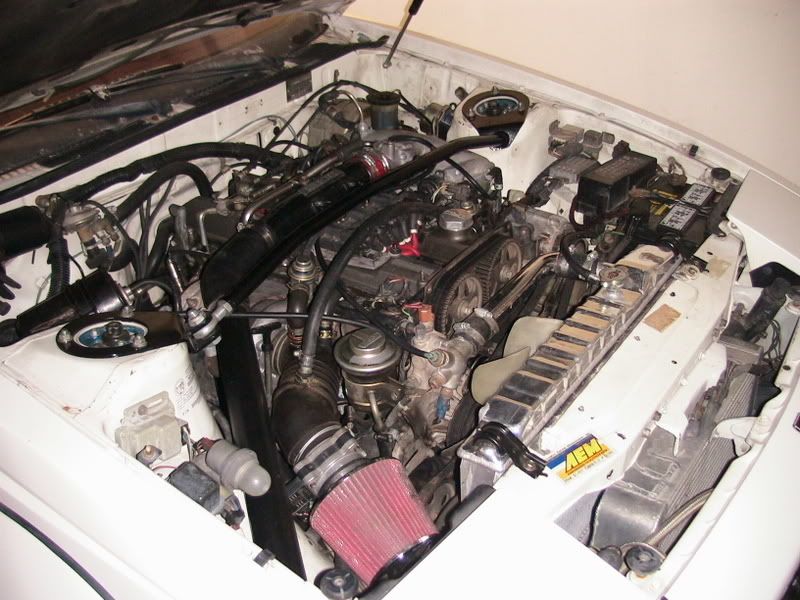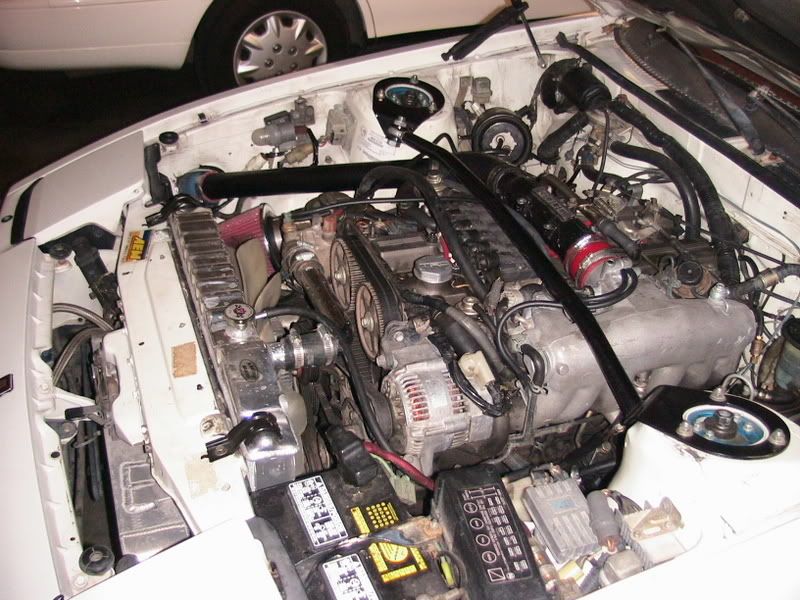 And when you pass you get a new sticker on your car. If you look under my LJM bar you can see it on the strut housing
Now as all this is dependent on the tech you get. Remember just be cool and fix what he wants. If you're in the LA area go to the Lancaster ref center that's the place I went.
All and all it was ezer then I thought it would be. As my relevant mod list is
MAFT with GM mass, Big ass FMIC. Custom upper and lower IC piping with BOV, 550cc injectors, Arimotive 1to1 rising rate fuel pressure regulator, Full 3" exhaust with custom down pipe, Had silicon vac hoses, head work PP Valve job, CT26 60trim,hks boost controller, hks turbo timer, no cat(strate pipe), and Wide ban data logger.
The only things changed where pulled out boost controller from engine bay, wide ban O2 came out, arimotive fpr replace with stock fpr, turned off turbo timer. Pulled upper ic pipes bov, replaces with stock looking pipes bov, replaces vac lines , and added 2 cats.
In the end now that I have my sticker all I will change every 2 years is throw cats in with stock bov, upper piping, and disconnect the boost controller.
I wont even pull the fpr as most my normal smog only stations don't care about that.
Well I hope this helps