Sooo…ya…it's been a while so I decided…what the hell…lets get this party started. I've been holding off on this build for ages for 2 reason:
My ultimate build was a Hybrid 7M Block 5M head twin GT28RS +++ and I was hoping to get that done
I was adamant that I was going to do work myself
2009 comes alone (mk2 is off the road for 3 years at this point in time) and reality set in that the twin turbo build is not something that can NOT be done right now. I also made a decision: pay a shop to finish the car or let it sit in storage another 4 years . I barely have the time to fill gas in the car these days so I decided on option #1.
I'd also like to send out a HUGE thanks for Mark from Vancouver Toyota; I can't tell you how many times I realized I was missing/needing yet ANOTHER part and had to bother him. Response and shipping times were INSANE…I have NO idea what we would do without Mark but I owe him big time.
If I may I'd also like to thank Damian for the inspiration; his build really pushed me to get the car done...so did driving 3 awesome MK2's at the Montreal meet last year: Joseph's 7M; Nicholas's 1J and Rob's Euro 7M.
Late last year I the motor was fully built with:
7MGTE Block – w/factory rods
Wiesco Pistons – Ceramic Coated Tops and Moly Coated Skirts
Port/Polished 5M head w/1mm Oversized Valve and Chevy Spring (flowbench specs coming soon)
HKS Cams (unknown specs) w/Titan 2J cam gears
ARP Rod Bolts
ARP Main Studs
HKS 1.2mm MHG
Toyota Gasket set +all coolant lines replaced
Attached to this motor will be:
Fidanza Flywheel
Raptor Racing 4 Puck Feramic Clutch Kit
ARP Flywheel Bolts
S3 Shifter
DIYAUTO PnP Megasquirt
Ford EDIS Trigger Wheel
Delphi D585 LS2 Coils
Greddy 550cc Injectors
Denso MKIV Fuel Pump
Aeromotive Fuel Pressure Regulator
Knocksense for MS Knock Module
AEM Boost and Wideband Gauges – Analog w/black face and green backlight
Defi Din Gauge- Analog w/black face and green backlight (see the pattern here) – has 2 temp and 1 pressure so will do water temp; oil temp and oil pressure
Innovate LC-1
Amsoil EAAU-3070 Dry Filter
Amsoil Dual Remotve By-Pass filter system – w/earls oil thermostat; earls spin on adapter and Setrab Oil cooler
All oil and coolant lines will be built with Russells Pro-Classic hoses ends and hose
Ceramic Coated 7M Manifold
HKS Sport Turbo with Ceramic Coated Hot side
HKS EZ II Boost Controller
Spearco Intercooler w/Raptor Racing Aluminum Intercooler Piping Kit with TIAL Q 50mm BOV
Rabid Chimp Throttle Body
Raptor Racing EGR Block Off Plates
Raptor Racing Divorced Downpipe
Raptor Racing Cat Back System with powder coater muffler and Raptor Racing Metallic Cat
I think that's about it for the parts; the rest of the car is nothing crazy: ST springs (coming out soon); Tokico Illuminas's (coming out soon) and Whiteline swaybars. I won't bother putting the Phase 2 build plans as that might Jinx things.
Most of you haven't seen the car in so long I'm sure you forgot what it looks like: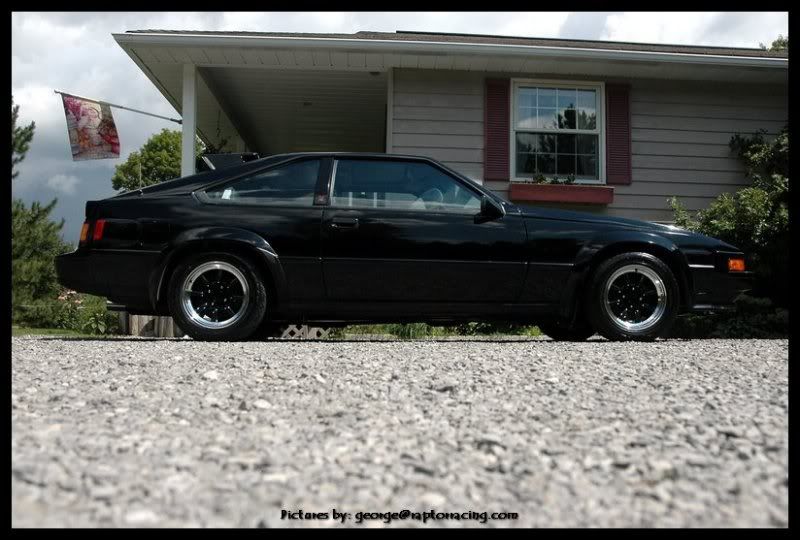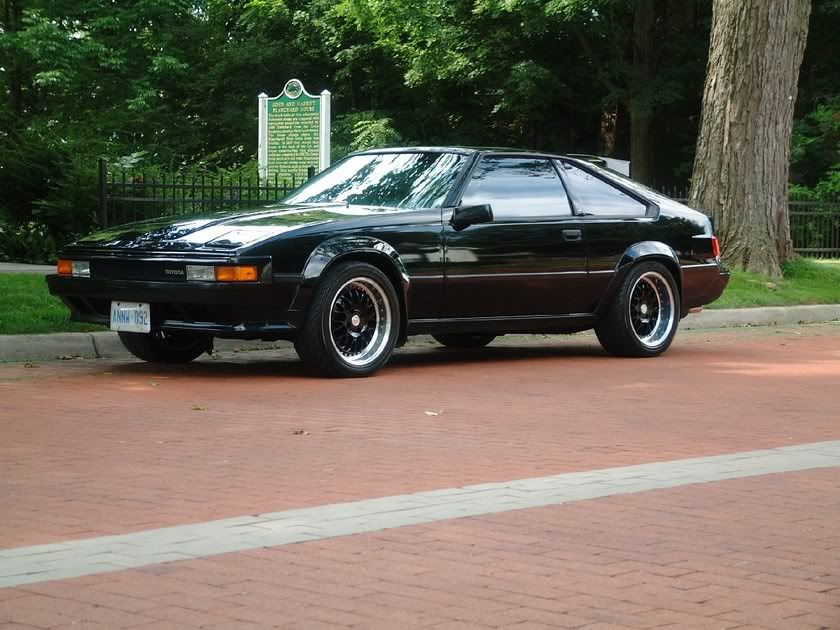 I'll more than likely be selling the Braids and replace them with the P-Type replica's…just waiting for more details before I get rid of them.
Here are a few shots of the parts:
Wiesco Pistons:
Overview of parts as I was taking "inventory" of what I had: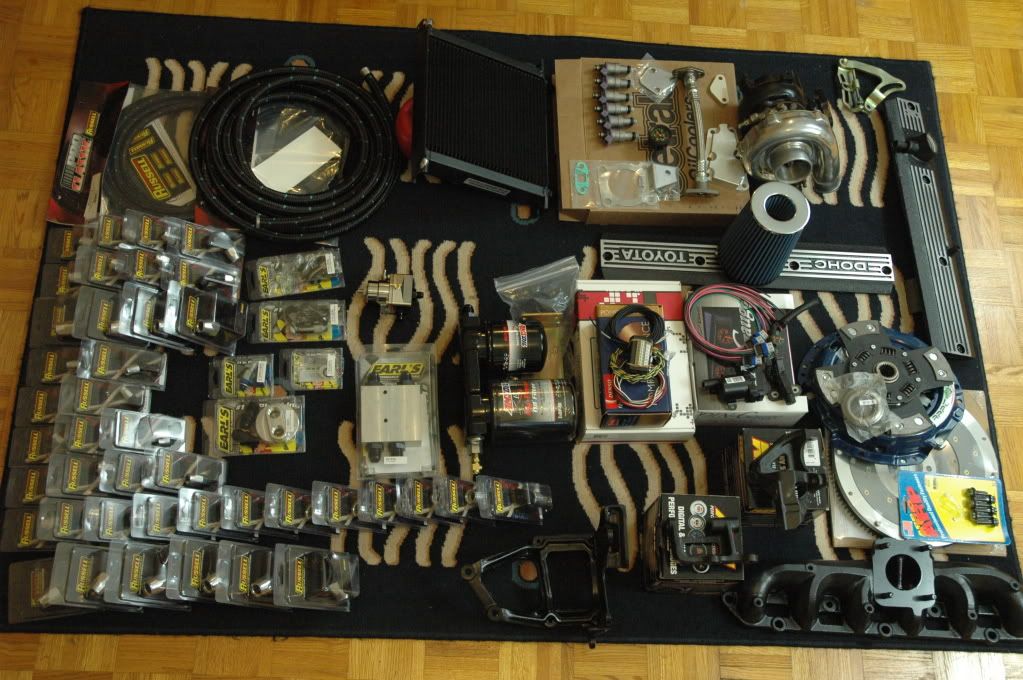 Defi Din Panel; D585 Coil; Coil harness + EDIS VR Sensor: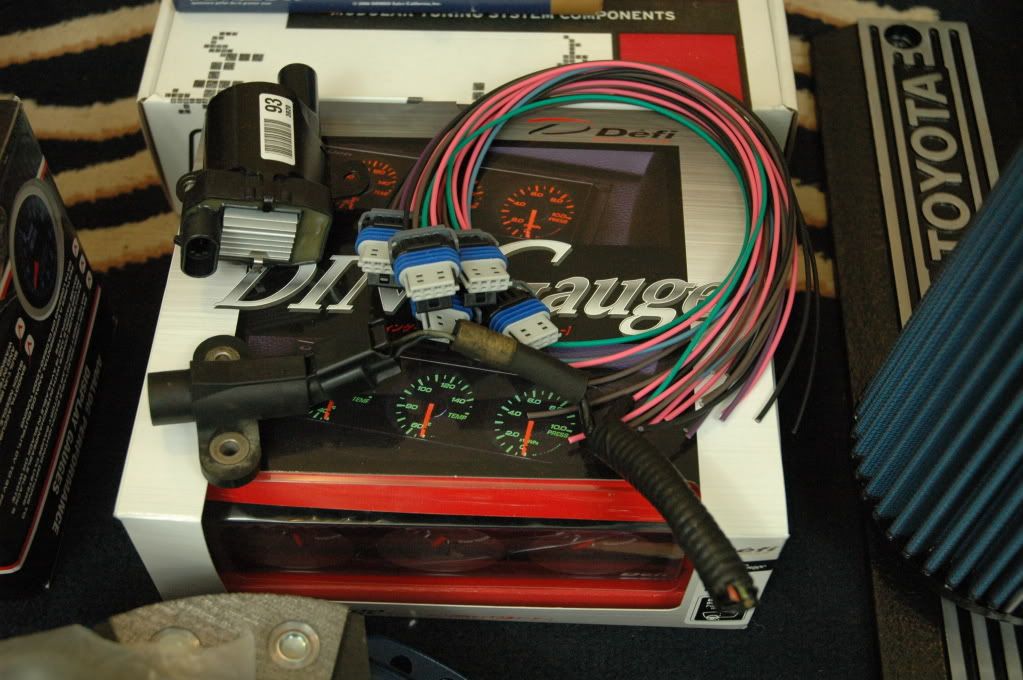 KnockSense; Denso Pump and LC-1: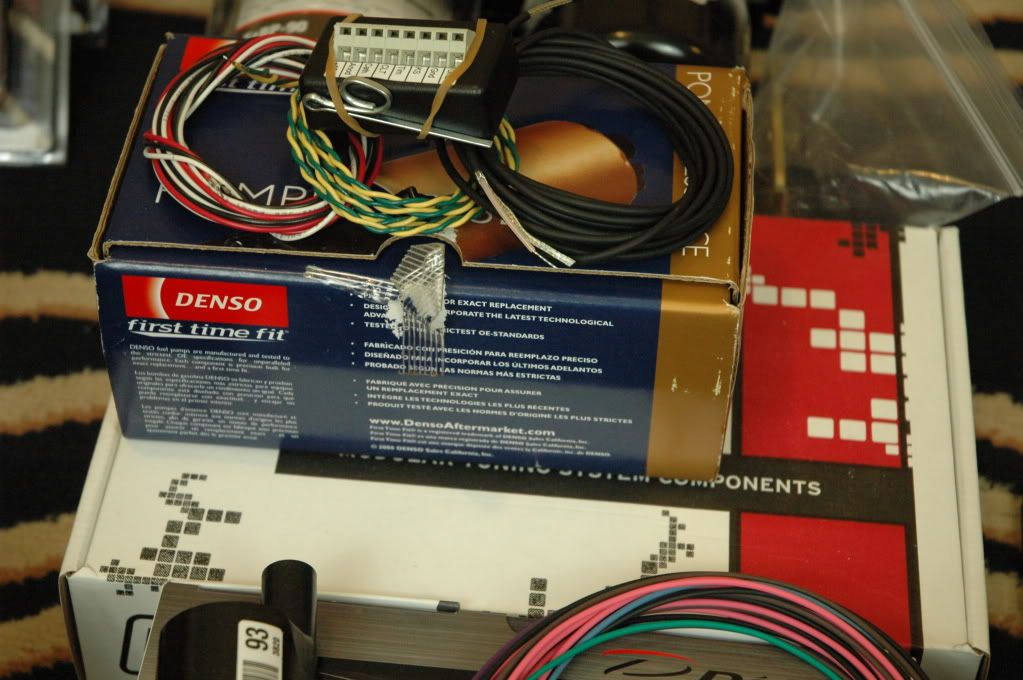 Setrab Oil Cooler: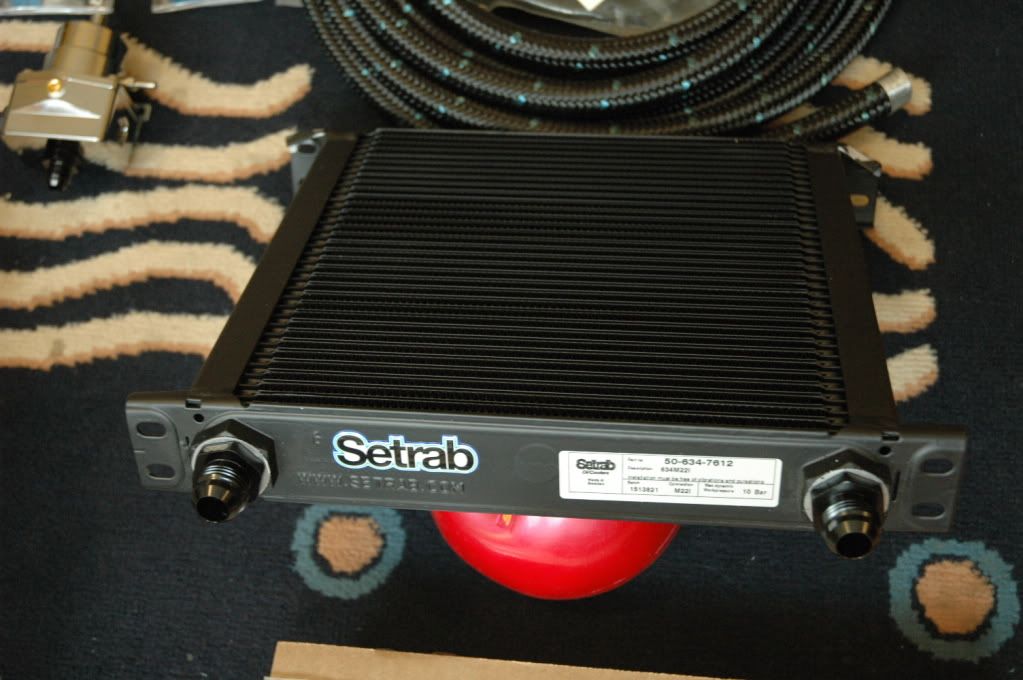 Raptor Racing Clutch Kit; Fidanza + Ceramic Coated Manifold: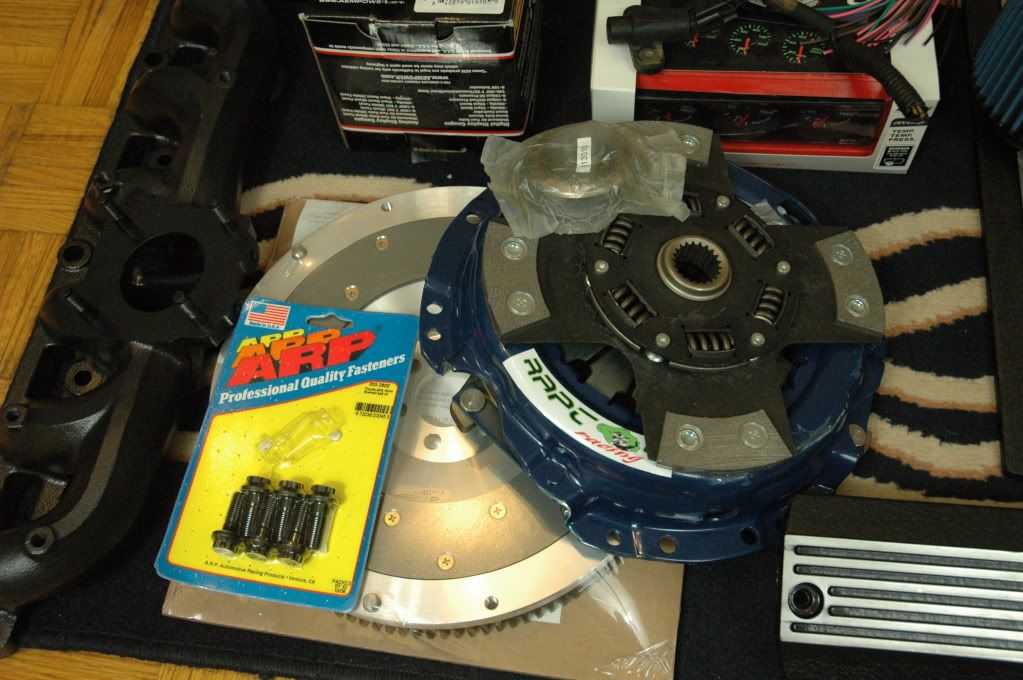 Crappy Pix of Amsoil Dual Remote Bypass Unit: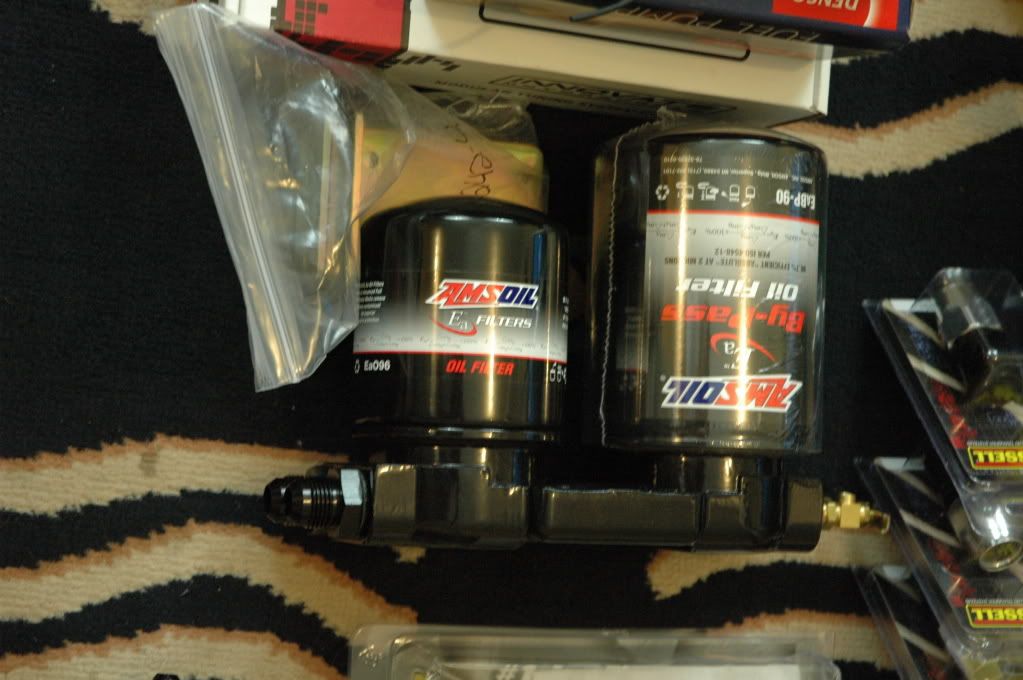 Greddy Injectors; Raptor Racing 5M EGR Plates + other goodies: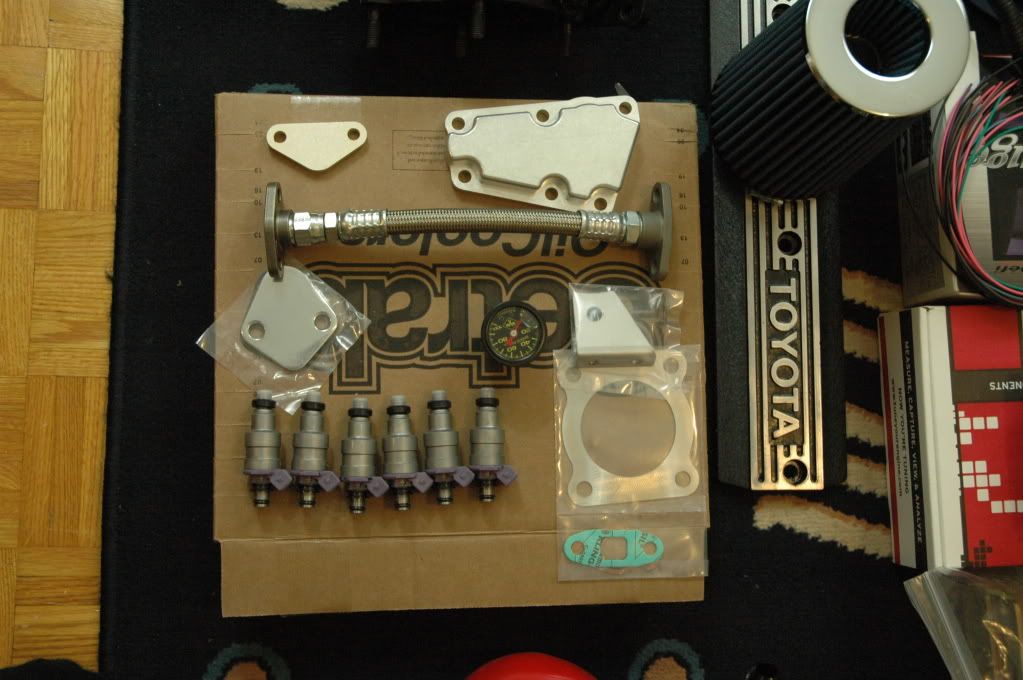 Earl's Oil Thermostat + Aeromotive FPR: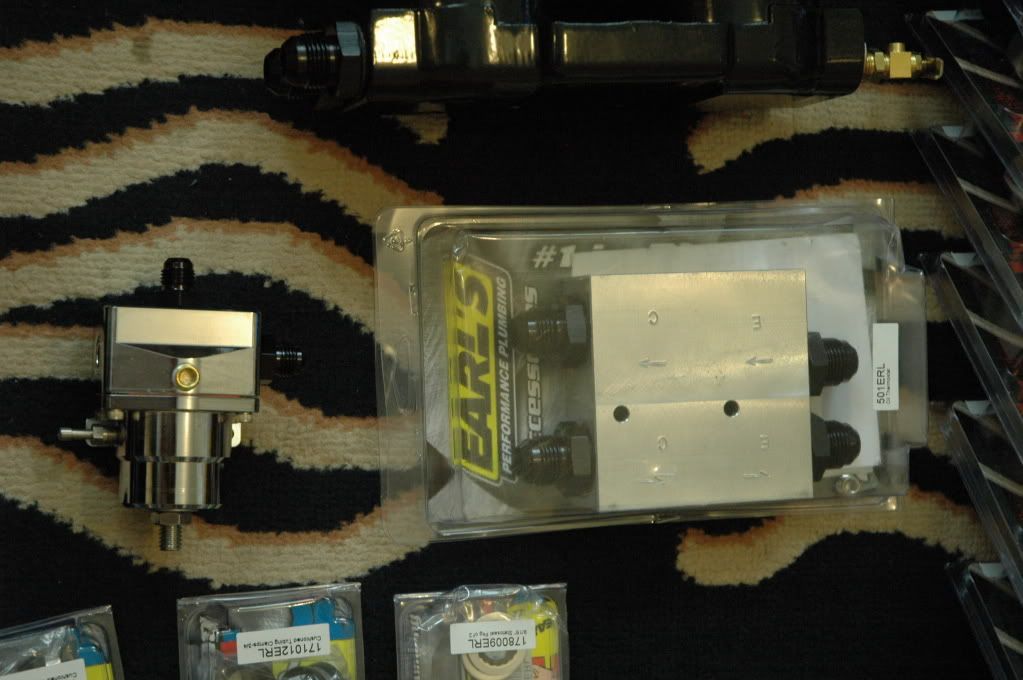 Thanks Mike Rapp for the freshly coated brackets: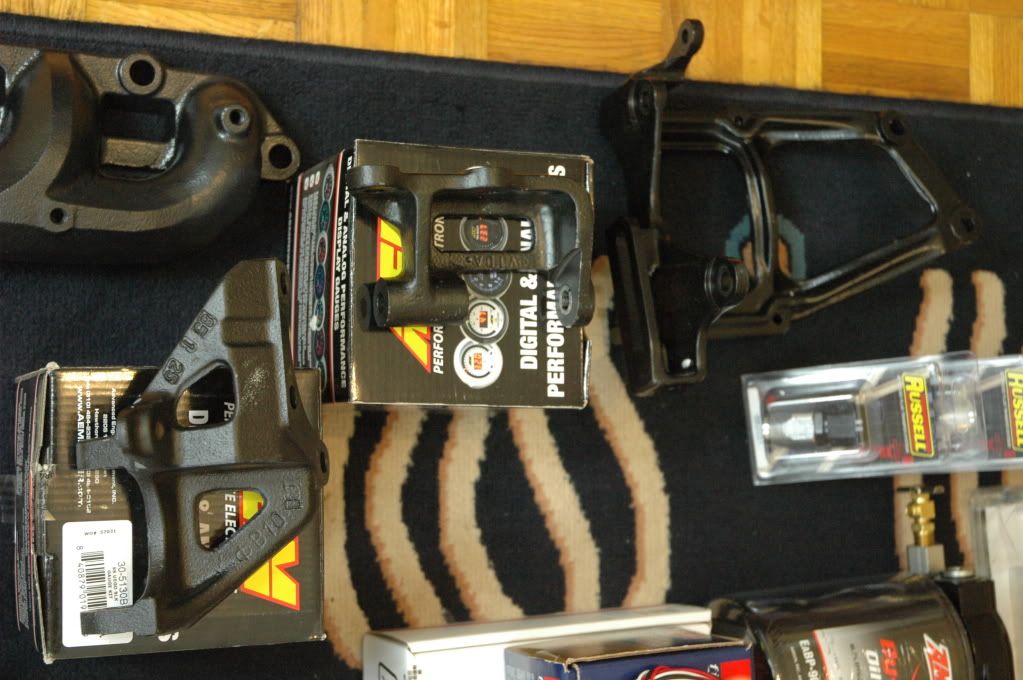 HKS Sport Turbo with ceramic coated hot side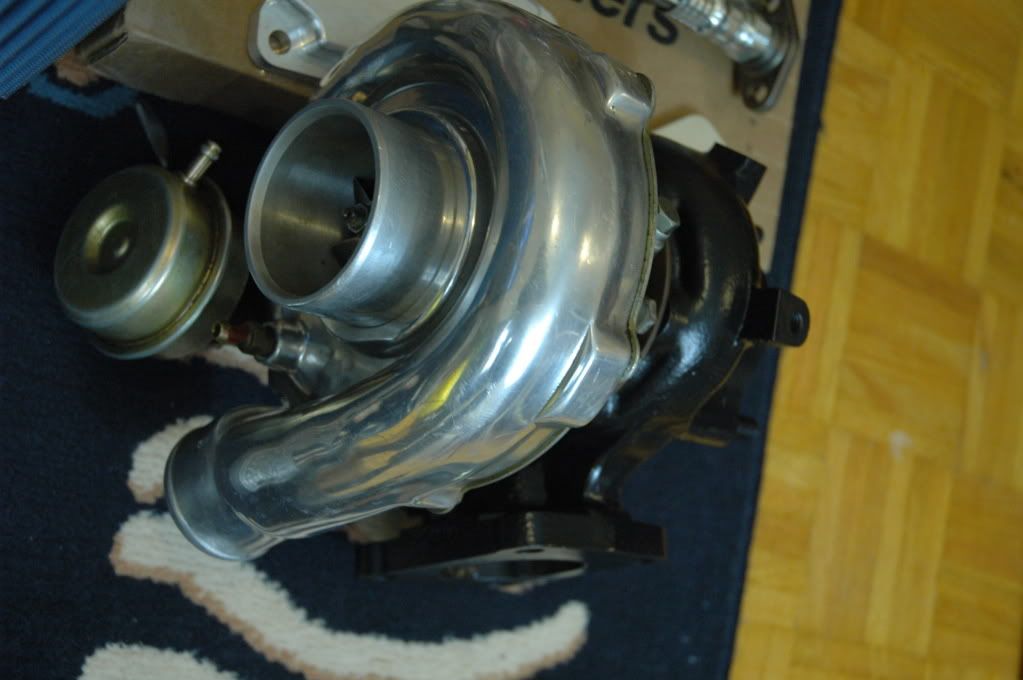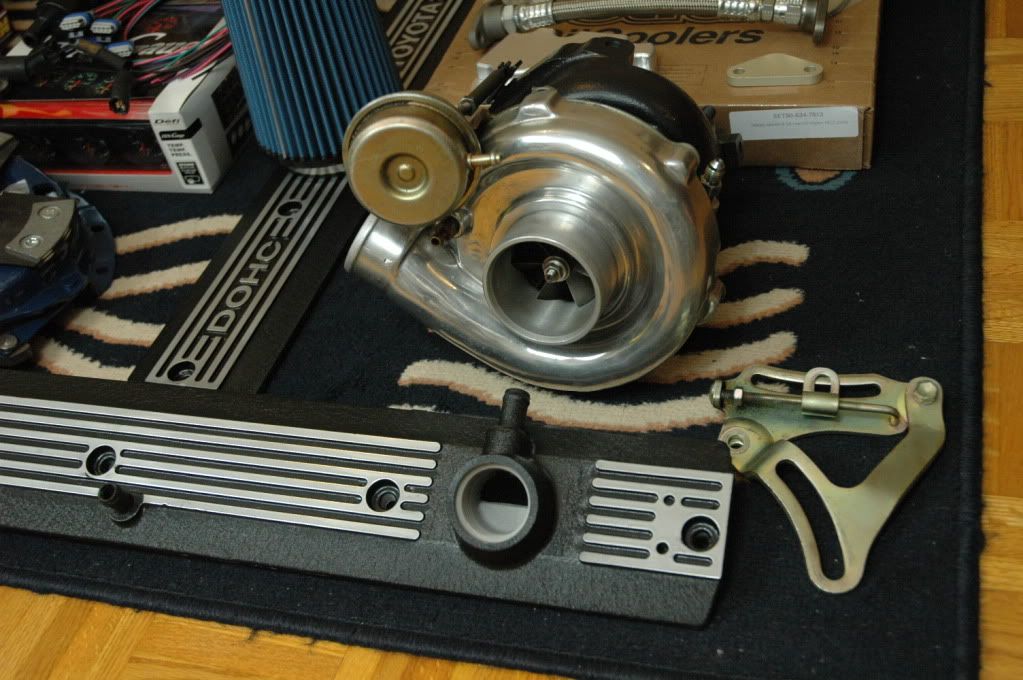 HKS Intake Manifold - powdercoated wrinkle black - still not done with it as I might do a mirror finish on the top part...not sure yet: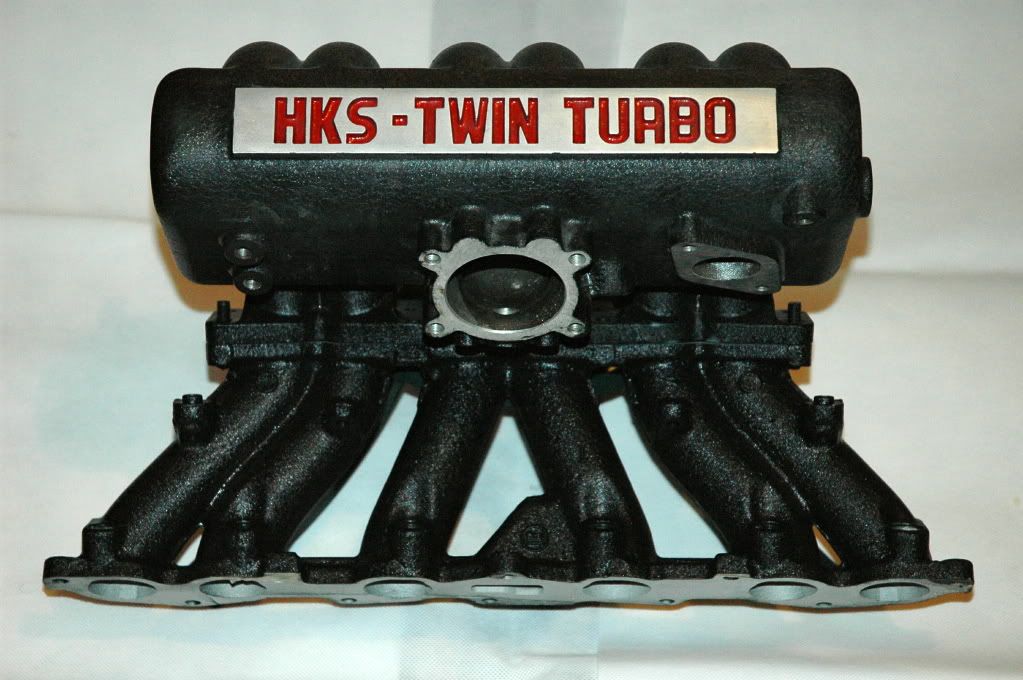 Seeing that I have done most of the work and have the parts needed to support it I decided I would see if we can squeeze an Accumulator in there. It's a 2QT Accusump with a 25PSI Electrical Pressure Switch. Still not 100% sure we're going to use the switch; going to shim the oil pump first to see what sort of oil pressure we're getting.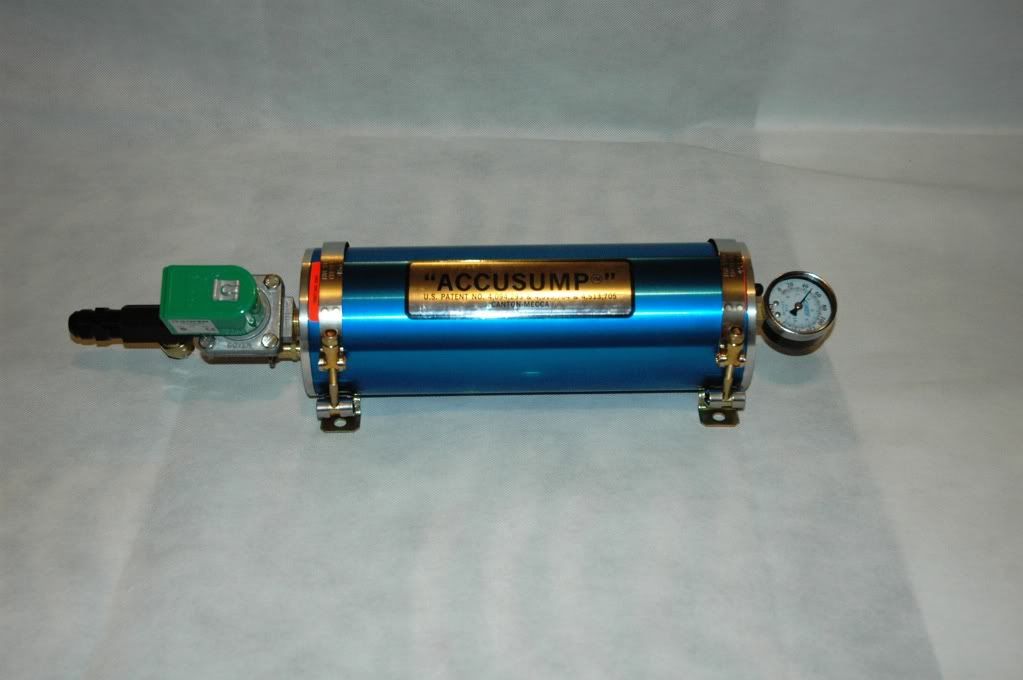 That's about it for now. More updates as I get them; unfortunately I'm not going to have any time to go and check the progress so if the boys @ PUR are reading this PLEASE PLEASE take pix as you build.