Discussion Starter
•
#1
•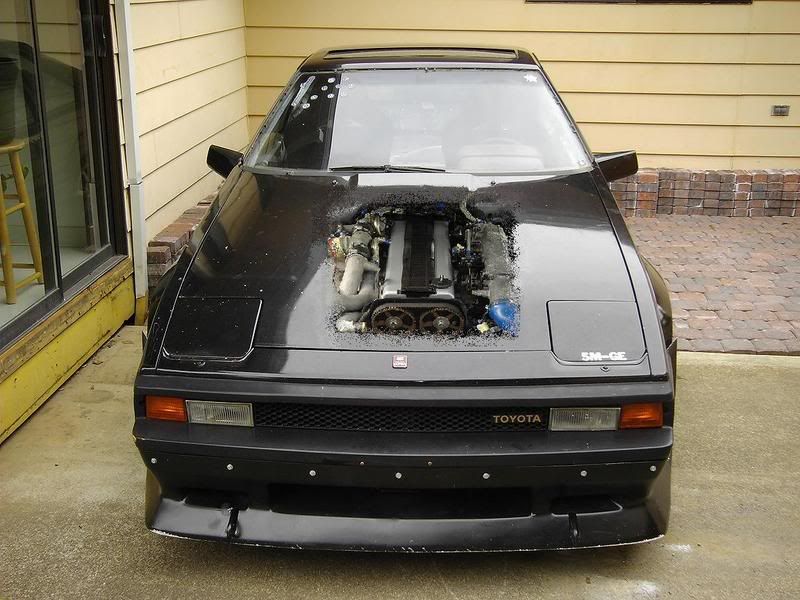 Project: 1JZ-GTE SUPRA(83)
Code Name: Black Tofu
Operation dates: 04/03 – 05/07
Status: Active
Security Level: Classified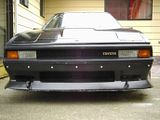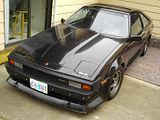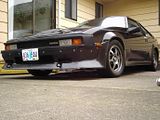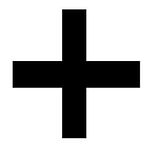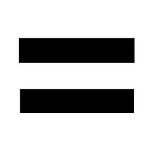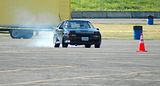 Wazzz up all!
My name is Sam and I'm a Supraholic. I wanted to take this moment to document my latest Supra build up. I've been an import guy for years, and I've always wanted to build a true, track ready racecar. I started out tinkering with my daily driver, simple bolt on parts on my Honda Accord. Then the body kit, suspension, and engine, then holy crap I've spent way too much money!! It was hella sweet, very well done, but I'd straight cry like a war veteran widow if it ever went off the road. Not to mention, it needs to get me to work. Well long story short.. hard times hit and I sold that sweet Honda. I was left with some extra cash and an addiction to horsepower.
I guess I'd like to start at the beginning (duh). I honestly didn't know what I wanted to start with. Drifting really caught my attention, so I started looking for any 240sx for a Silvia build up. Money dwindled during the search, then I was in the market for a Datsun 510 or Toyota Corolla AE86. Eventually, I came across a shady lot with a Black 1983 Celica/Supra with the naturally aspired 5M-GE engine. Hey, that looks like a Corolla, sort of.. Went home and did some research and found a whole following for the Mark II Supra. Looked at engine specs, mods and swaps others have done. $1200 later, it's in my driveway leaking oil. Perfect! I was born with the knowledge that in-line six power kicks ass.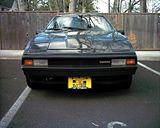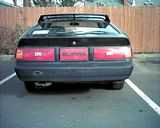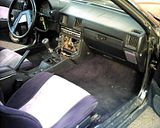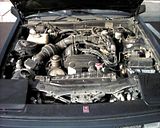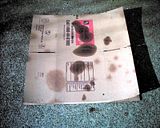 I drove it around for a day or two before my buddy pointed out the Jesus fish on the rear. "Are we racing for Jesus?" he asked. Unless Jesus buys me a set of tires or something, I'll save the advertising space for the sponsors. After scraping it off, the outline of the fish still shines thru and will forever be a mark on my new car's ass.
This car had a purpose. It's hard to get over the stigma that you need a back seat.. or stereo.. or interior.. or dash.. LOL. Let the teardown begin!! This was the fun part. I went on the philosophy of.. If the car needs it to function, keep it. Otherwise, it get's tossed on the victory pile. I was surprised, all I needed was a screwdriver and three socket sizes to pretty much take the whole car apart. Removing the A/C and Heater core was the most fun. After wrestling with all that crap, they got a well deserved boot party to the curb. I combed the entire car for little brackets, odd & ends. I kept all the screws and hardware in a bucket to start a metric collection that can always be used elsewhere later. Chased down unconnected wires to stuff like the rear window wiper and squirters, antenna, horns, etc.. I took off all the water shields under the engine and in the wells. It's funny, every time I thought I had everything there was possibly to take off, I'd always find something else. Some hidden hose or wire to a disconnected systems. Now I have a sunroof, with no motor, LOL. I wanted to keep the car drivable for fun. After everything was out, it still didn't seem empty enough, so I proceeded to spend the next 2 months chipping away rubber mat sound denting material while I restocked my bank account for race upgrades.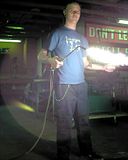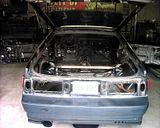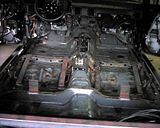 I did manage to sell a bunch of parts from the teardown on EBay and Craigslist to get things started. I started out with the basic "must haves" for a racecar. Bucket seats, cool steering wheel (the OG wheel felt like it belonged on a bus or something), rims, tires, and suspension springs. Since this is a 26 year old car, the aftermarket parts market is pretty slim. There's only one or two manufacturers for any part you may need. I'll try to lean more towards "universal" parts, or modify whatever I have laying around. The idea here was BUDGET. Don't go for the fancy anything, function only. Ultimately, style does come into play, it's gotta look cool right?
It took me a while to find a body kit. The search eventually boiled down to two body kits that looked similar. I settled for a Kaminari 8 piece kit w/ fender flairs. I don't' think it mattered much, because nothing fit at all, the install was a battle from the get go, and I ended up using the stock flairs and hacking on the kit till it felt comfortable. And my rattle can paint job was a waste after the first fitment kung-fu hack. I used my old Greddy SP exhaust from my Honda, with custom, catless, piping from a steelyard. It did purr nicely at idle, and extra racy when power hit it.