Treadstone 7MGTE Manifold, Comp Turbo Dual BB T04, Custom DP w/ wastegate & dump tube
getting rid of more of 7M stuff.
These are items for folks that want to go with modified components on a 7MGTE
-1 Treadstone Performance T04 Cast Turbo Manifold-no longer available and an incredible manifold for the 7MGTE. This is for use with a T04 frame turbo and will not work with a stock or a modified ct26 turbo. This manifold, when available new, was $350 however the Chinese knockoffs available on eBay don't fit as nicely as this manifold. This manifold has also been coated with a high temp "black" coating that was done professionally.
Treadstone Performance Manifold:
http://www.treadstoneperformance.com/product.phtml?p=341&prodname=7MGTE+Supra+Cast+Turbo+Manifold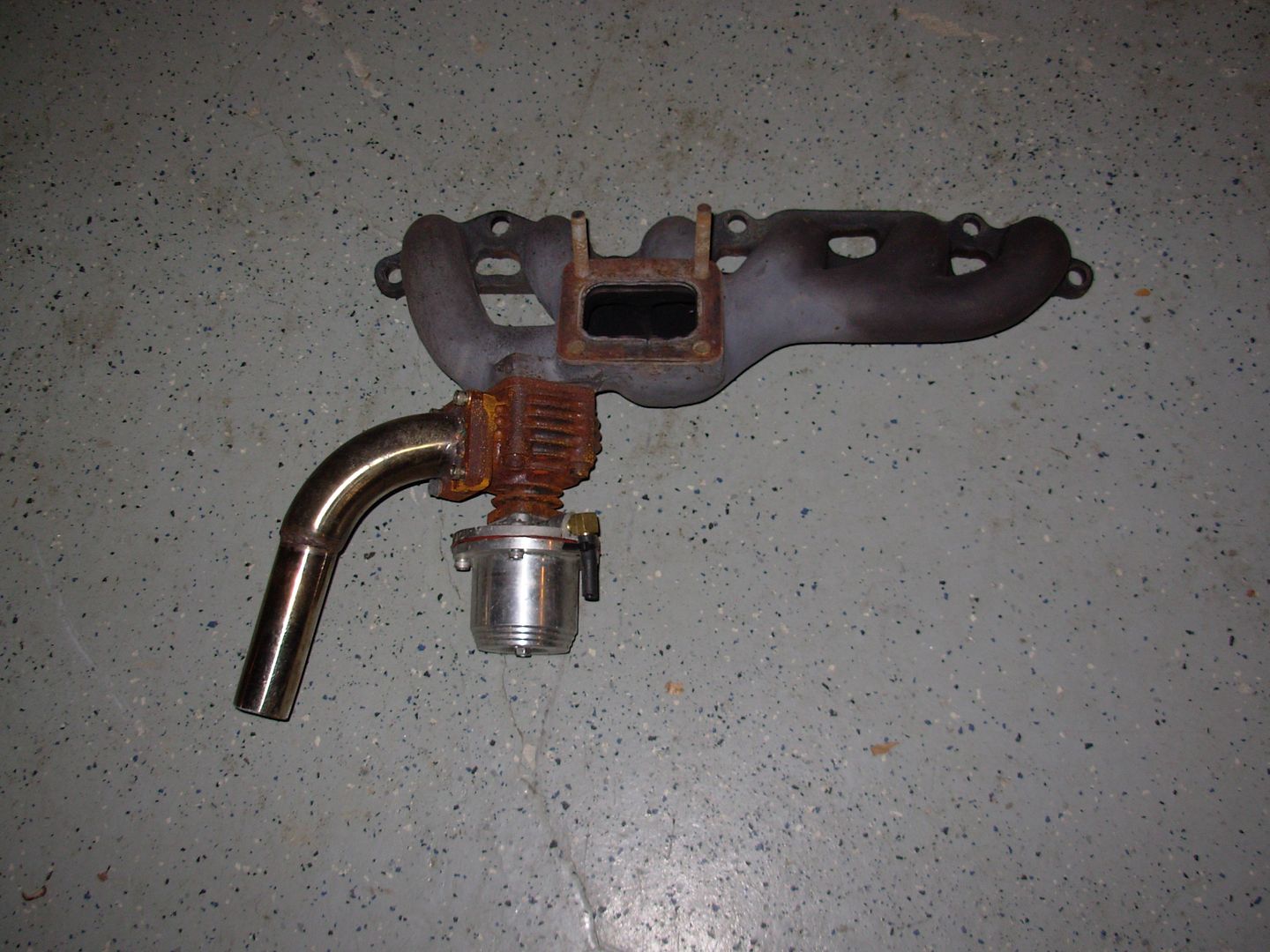 -1 Comp Turbo CT4-5558 Dual Ball Bearing Turbo-this turbo might have 500 miles on it since new. Very smooth delivery up to 6500rpm and it starts to build boost at around 2800 RPMs. I've only had it up to 12 psi while on my car and it felt awesome. I was originally estimating that this turbo at 16-17psi would get you to 450hp fairly easily. This turbo new is $1600
Turbo:
http://compturbo.com/products/turbos/ct4turbo/billet/ct4-5558
-1 Mild steel custom downpipe-this was fabricated to use with a Raptor Racing stainless 3" exhaust system. It was used on an 85 Supra so I am pretty sure that if you have an 85 with the RR exhaust it should mount up almost perfectly. If not, it could still be modded at that section to accommodate whatever exhaust system you might have. The biggest concern for any downpipe is knowing that the clearances off of the turbo and down along the frame rail and under the car are good and this downpipe is perfect for a mkII. It has been used for maybe 2000 miles total from when I first used it on my 5MGTE and then my most recent 7MGTE. This was coated with a high temp material that was professionally performed. It has also been modded to work with a driftmotion wastegate which allows for it to recirculate into the exhaust. There has also been a flex pipe welded into the downpipe to allow for more flexibility for fitment in the car.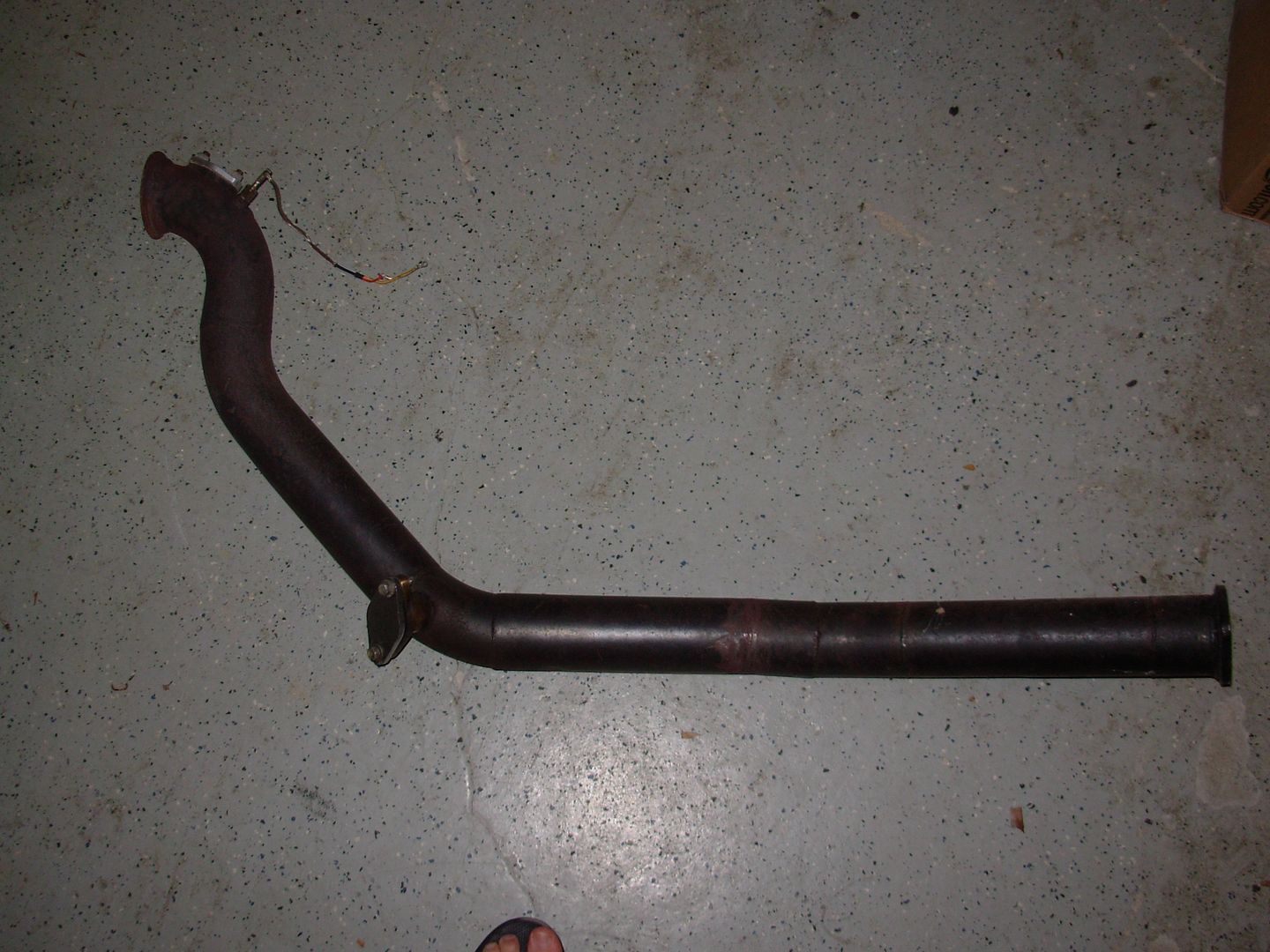 -1 DriftMotion wastegate with custom dumptube to allow for recirculation back into the downpipe
The above kit can be used on both a 6MGE and a 7MGTE. The turbo was custom built for a 3.0 litre engine so it might be a little big for the 2.8 litre 5MGE.
I prefer to sell the above items as a kit at this time. Asking $2000 shipped in the CONUS. Available for pick up here in Atlanta
email is best at wmr seventy one at hotmail dot com