Discussion Starter
·
#1
·
Well I knew when I bought my MKIV I would need to convert it to a manual gearbox. I have a number of car projects on the go and only one day off each week so it takes a while to get around to some of these things. Recently a friend of mine offered me a free R154 if I pulled it myself, so I decided it was time to do the conversion. I did some reading on the world wide web and made up a list of the parts I needed to make it happen. I ordered all the bits from driftmotion.com and the prices were great. I'm just waiting a for a few bits from Marlin crawler.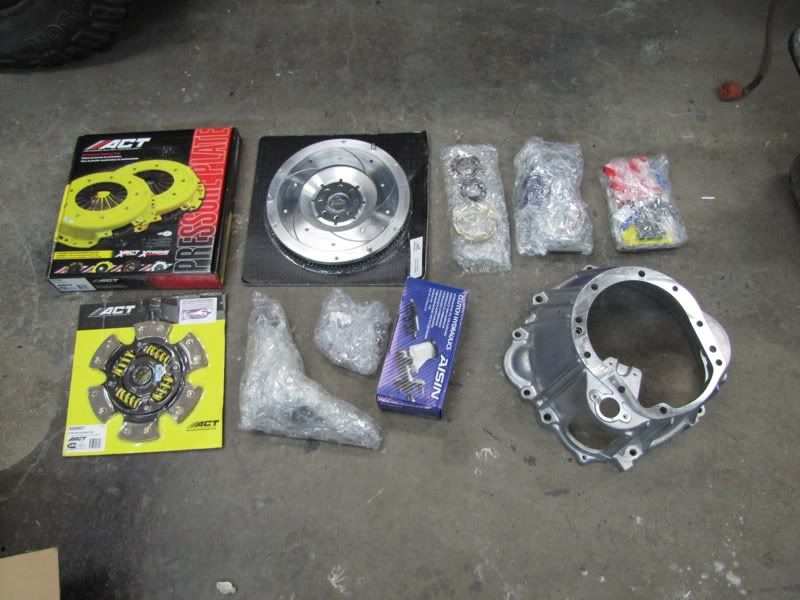 I put my LandCruiser back together last week finally so I could pull it out of the shop and put the Supra in. By the way, I love the 3B diesel in my LandCruiser, it hasn't been run in 6 months. I bumped the key and it instantly came to life. I missed the rattle of the engine and the whir of the turbo.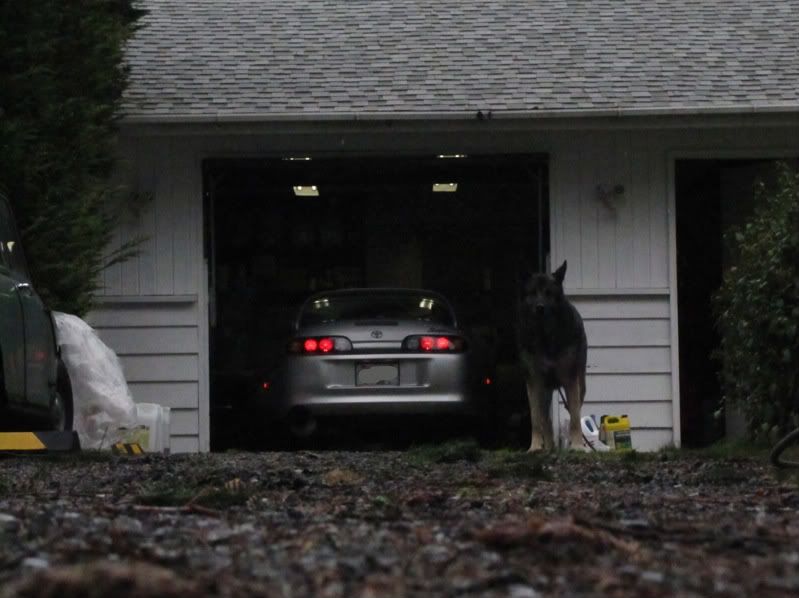 The first thing I did is pull the rubber grommet out of the fire wall and the pre cut sections of sound deadening that covered the areas where the pedal box and master cylinder mount. I drilled the indicated holes in the firewall for the master cylinder studs.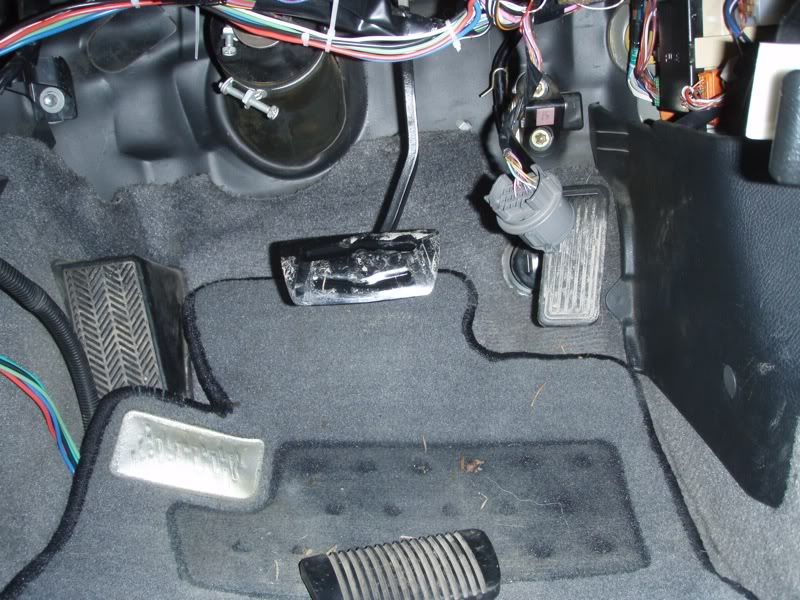 The next thing I did is modify a MKIII Supra LHD clutch pedal box to work with a MKIV LHD clutch master cylinder and to mount to stock locations in the MKIV body. I also had to relocate the clutch start switch in the pedal box so it didn't hit the support for the steering column under the dash. I had to heat up and bend both the clutch pedal and brake pedal to reposition them where I want them. Then I welded on the small pedal plates back on both the clutch and brake pedals and then slipped the rubber pads back on.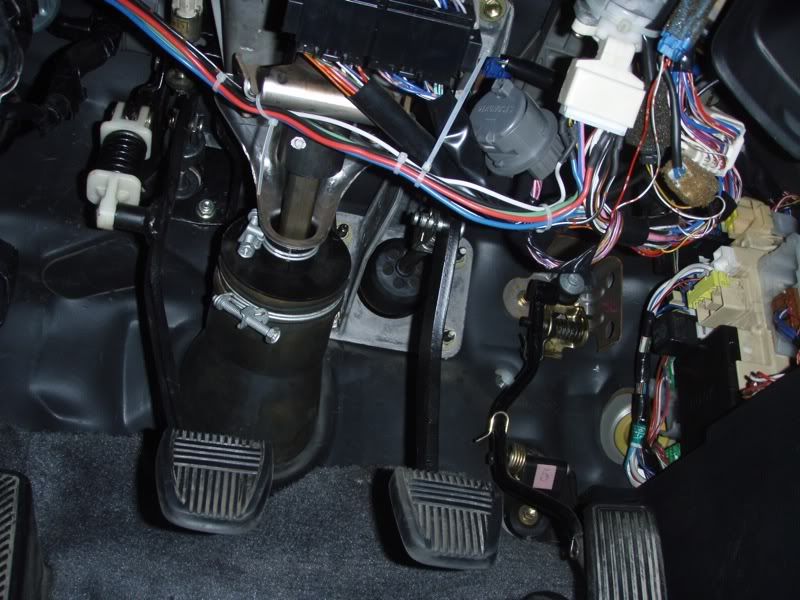 I made a small spacer from aluminum to space the master cylinder slightly forward so the cap doesn't touch the rubber seal at the back of the hood.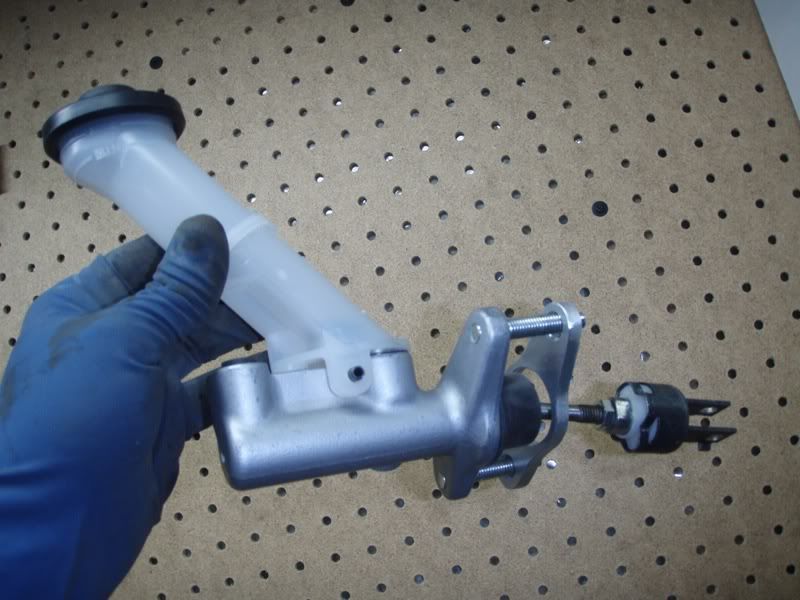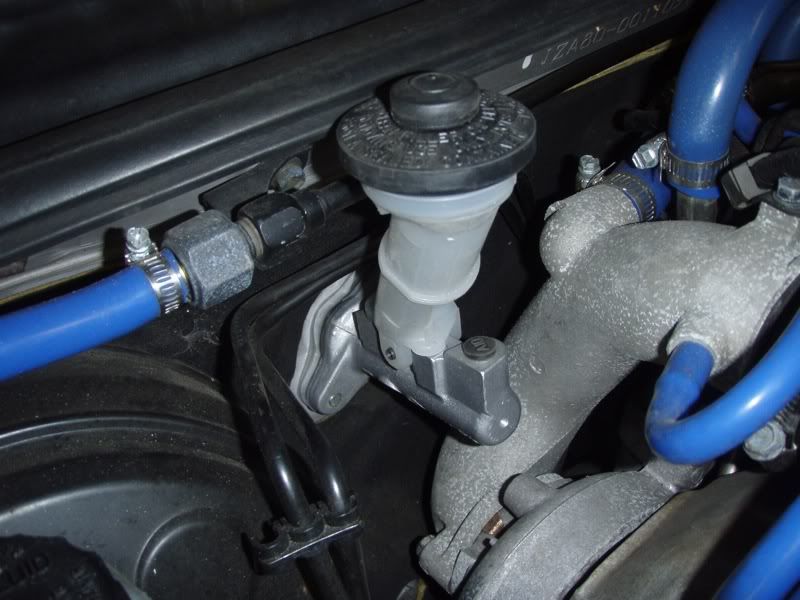 Next it was time to pull the slush box out and related bits.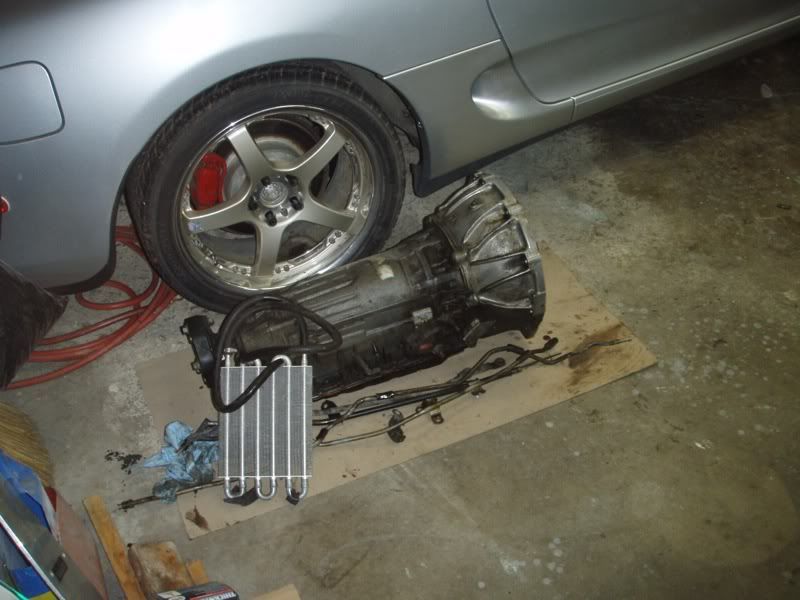 I had to swap bell housings. The one on the left is for mating a 1JZ/2JZ to a R154, the one on the right is a 7M to R154.